Welcome to the future.  That's right, the future…of makeup and beauty.  Some of these are blowing my mind and some of them…well, let's just say I'm dubious but curious.  Maybe some of these goodies will tide us over until we finally get those flying cars we were promised.
Yup.  Magnetic nail polish.  A magnet in the cap creates the design.  Check out this video for the complete how to.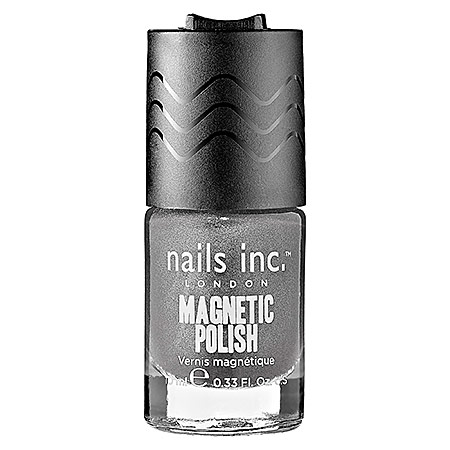 Laser-cut paper eyelashes in an assortment of unique, nature-inspired styles?  Count me in…although I would trim them down a bit and use them for the outer lashes only, but that's just me.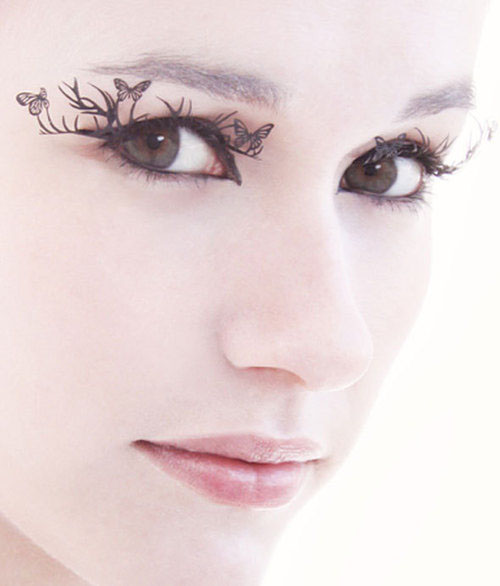 Temporary tattoos for your lips.  The designs range from understated glitter to over the top Union Jack which takes anglopilia to a whole new (and questionable) level.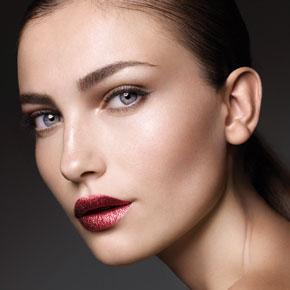 Did I miss anything?  If you know about some futuristic face-stuff that I missed, please tell me about it in the comments.
Kisses & Chaos,
Alli Woods Frederick
image credit:  sephora  *  unknown  *  sephora