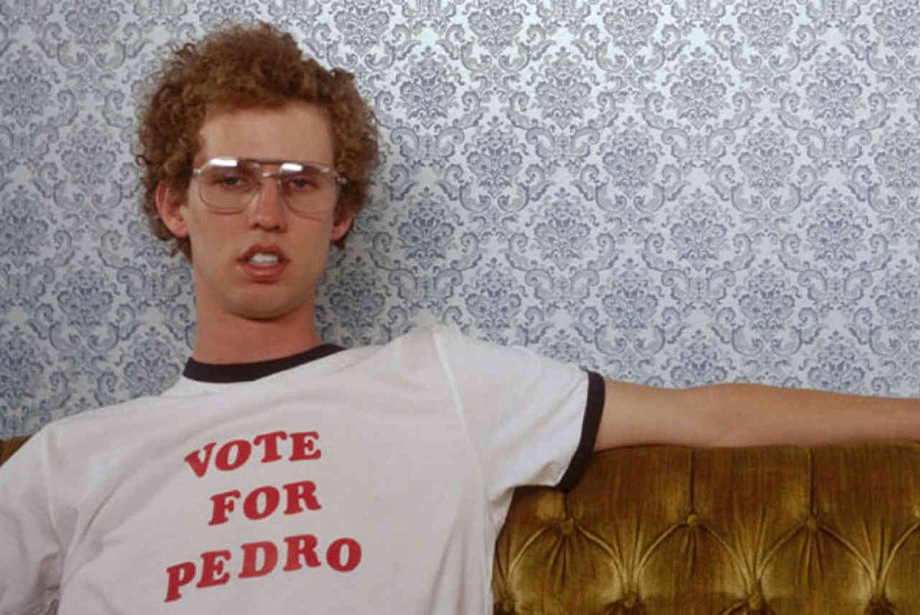 Gone are the days of the geek stereotype.  We came.  We saw.  We took the corner offices and sit at the cool kids table now.  We have geek cred.  No longer relegated to the fringes of society, we have taken our place in the mainstream…the edges of the mainstream, where we happen to like it, but the mainstream nonetheless.
OUR NUMBERS ARE MANY.
Our economic power recognized.  And our presence is decidedly cuter than the antiquated notion of the unemployed, socially inept loser with no fashion sense who lives in his parents' basement and never gets laid.  We are geeks.  We are here.  We are proud.  And we are way cooler and much hotter than the way society used to paint us.
So are you a geek?  Are you confused as to whether you qualify for full on card carrying geek status or if you're just a dilatant (either of which is a-okay)?  I'm here to help you figure out just how geeky you are.  Get out your 20 sided die and let's get things rollin'.  So…
SCREW STREET CRED.  WE'RE TALKIN' GEEK CRED.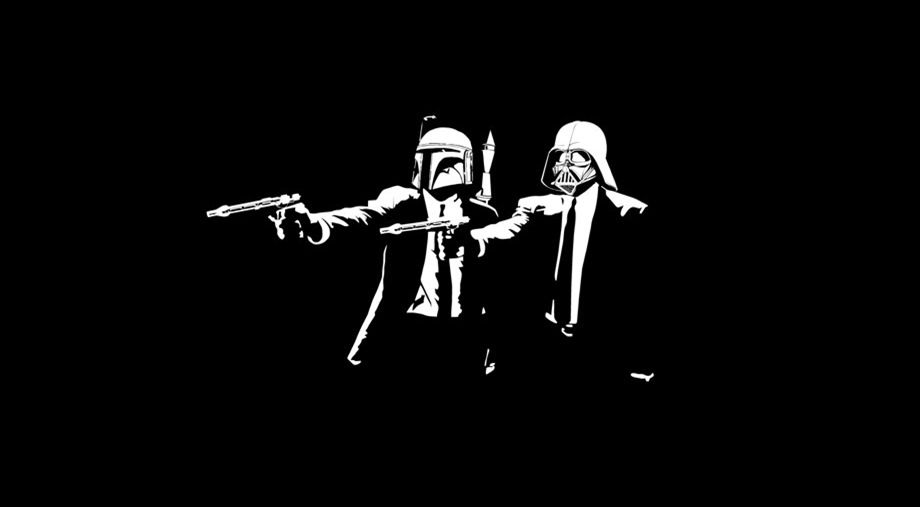 1.  You know what a qualta blade, a bat'leth, a blaster, and/or a crysknife are.

2.  You can explain what the Prime Directive is.

3.  You not only know what the words frell, frack, wibbly wobbly, pigu and fei-oo mean but have been known to use them in casual conversation.

4.  You know where platform 93/4   is and have to resist the urge to run headlong into it…preferably with an owl in a cage in hand.  I promise it's a normal brick wall and ramming your head into it will only result in a concussion.

5.  You know what a pack of Morley's are.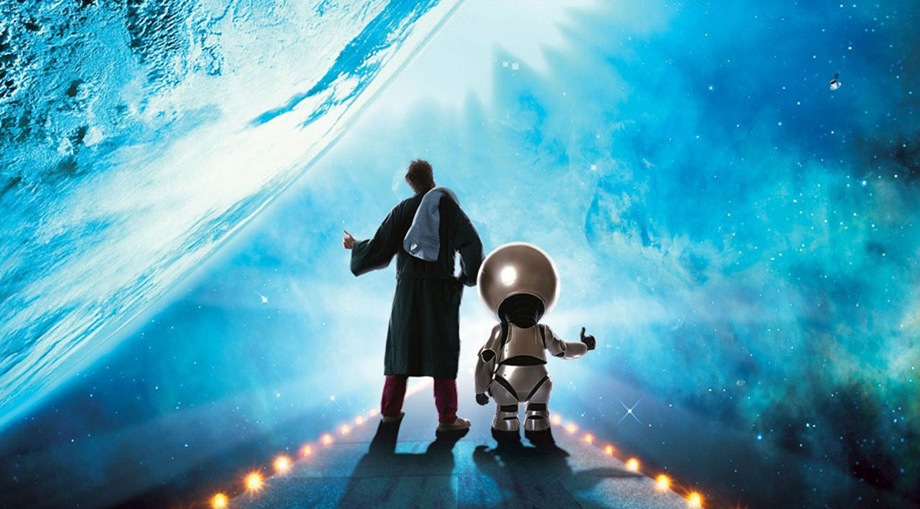 (ALWAYS CARRY A TOWEL)
6.  Your Halloween costume consists of everyday clothing…and a towel.

7.  You wish you could use the Voice (a la the Weirding Way) on rude or difficult clients/customers/customer service representatives/persistent men at bars.

8.  You get annoyed that bartenders don't know what a pan galactic gargle blaster is, let alone how to make a decent one.  (Because who doesn't want to drink something that's said to make you feel like you've had "your brains smashed in by a slice of lemon wrapped round a large gold brick."   It's intriguing, you have to admit.)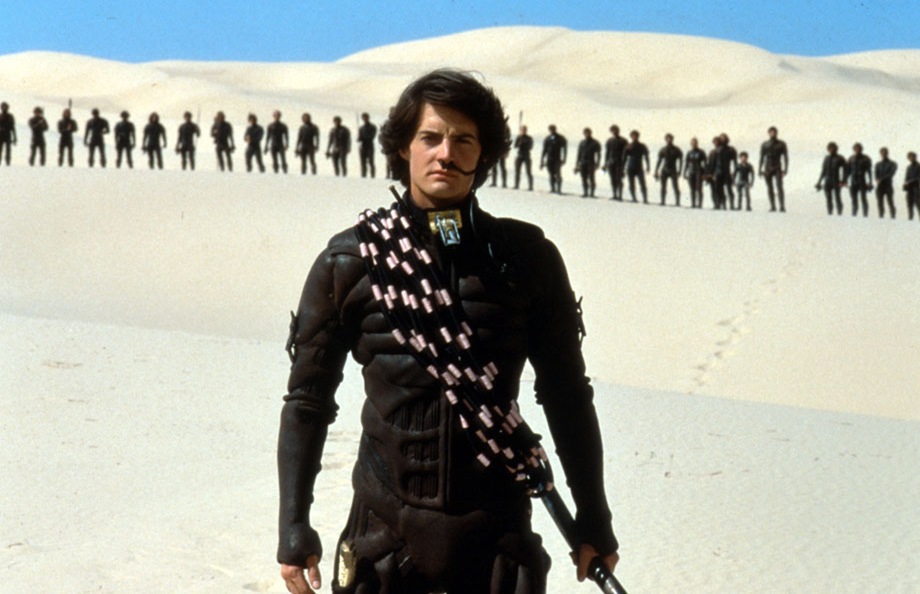 (USUL ROCKING A STILLSUIT)
9.  A stillsuit is part of your bug out gear…after all, you never know what the apocalypse will have in store for us.

10.  You know the answer is 42…but have no idea what the question is.

11.  You know the name of this little guy: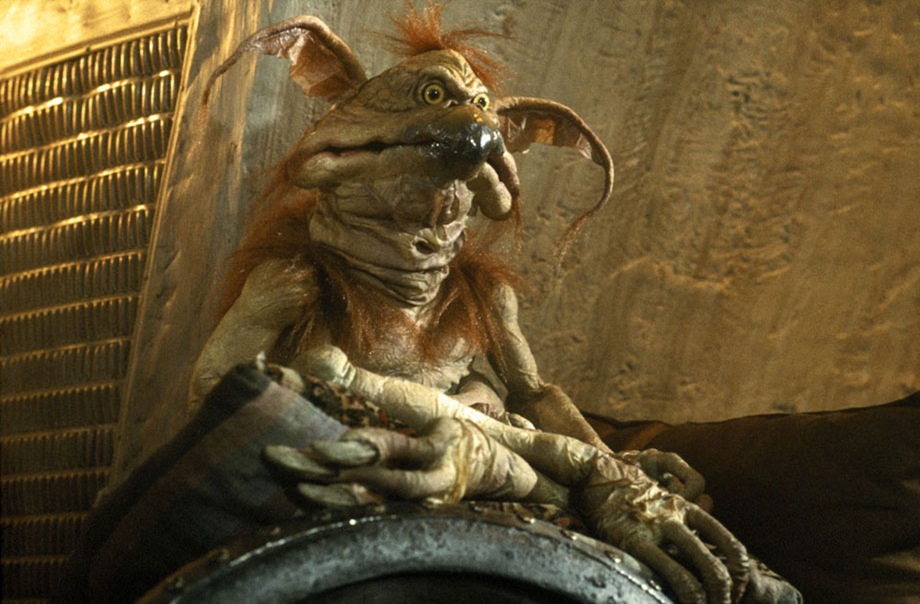 (HIS NAME IS SALACIOUS B. CRUMB IN CASE YOU WERE UNAWARE.)
12.  When you get stressed or freaked out you chant the Bene Gesserit Litany Against Fear:
"I must not fear. Fear is the mind-killer. Fear is the little-death that brings total obliteration. I will face my fear. I will permit it to pass over me and through me. And when it has gone past I will turn the inner eye to see its path. Where the fear has gone there will be nothing. Only I will remain."

13.  You have named a car, pet, or child after a sci-fi, fantasy or comic book author or character.  (When I was sixteen I named my first car Usul and he was as badass as his namesake…and one of my exes and I had a kitten named Blix.)

14.  On more than one occasion you have wished you had a sarlacc pit so you could throw your evil boss/co-worker/ex into it.  Then you realized that having a sarlacc pit could pose a serious health hazard to your beloved pets or children so you opted to try using the Cruciatus Curse.  It's okay.  We know they deserved it.

15.  You celebrate May the 4th.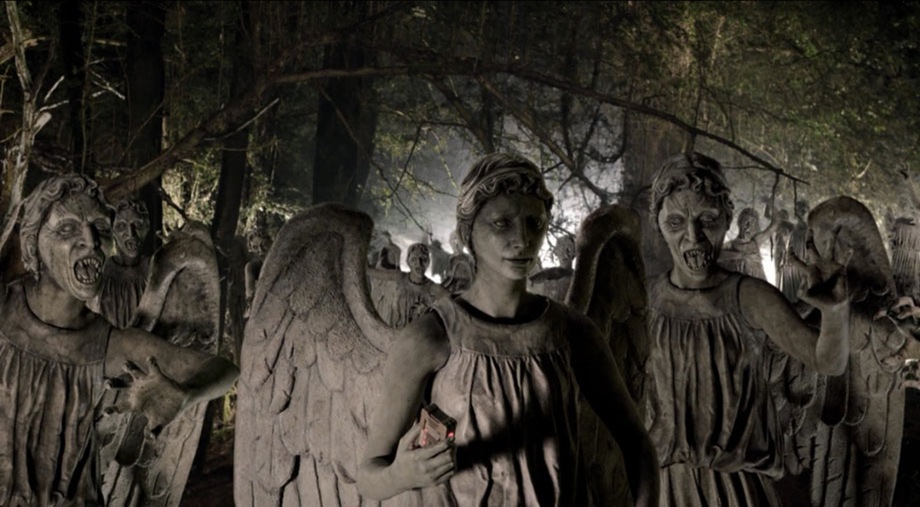 (DON'T BLINK.)
16.  You're a little paranoid to blink around statues of angels.

17.  You refer to your most prized possession as "my precious."

18.  You know where The Truth is located and are willing to believe in it.

19.  You think an Infinite Improbability Drive would make the best party game EVER.

20.  The parallels between The Cloud and Skynet are blatantly obvious causing you to be terrified that, due to the cloud's access to all our personal ramblings, photographs and information, it will become sentient , rise up against us and force us all to see a bunch of completely naked robot Arnold Schwarzeneggers running around killing people while saying cheesy one liners like "hasta la vista, baby."  And no one wants that…any of that.  You are equally leery of any computer system named HAL…and for good reason.  (Sci-fi has proven a disturbingly accurate predictor for future events and scientific advancements, so we know that the robot uprising is only a matter of time.  They will be our overlords if we don't take precautions while we still can.)
So how did you do?  Are you a geek and proud or were you as confused as Crichton the first time he boarded Moya?  What did I leave out?  What would be on your list?  Let me know in the comments.  It was honestly insanely hard to come up with the list (so many, too many, things to choose from) so I would love to know what you have included.  Tell me, tell me, tell me.  And remember…
BE PROUD OF YOUR GEEK CRED
AND LET YOUR GEEK FLAG FLY.
Kisses & Chaos,
Alli Woods Frederick
PS: IF YOU WANT TO CHECK OUT A CUTE INFOGRAPHIC ABOUT ALL AREAS OF GEEKDOM INCLUDING TECH AND COMICS (SINCE OUR LIST IS LIMITED TO SCI-FI/FANTASY) CHECK OUT THIS CUTE ONE FROM THE GEEK TWINS.