According to some gloom-and-doomers on the internet the end of the world will be on May 21, 2011; others proclaim it to be December 21, 2012. Do I think the rapture is around the corner? Hardly. But as any good scout will tell you, it is better to be safe than sorry. What could be worse than being bored during the apocalypse? I dare say nothing. So if you notice piles of clothes lying around and naked people floating up into the air think back on this list and be thankful you took the time to read it.  I now give you the supreme list of things to do, ways to amuse yourself and pass the long, lonely time when the apocalypse comes and you're left behind.
50 Things to do during the
Post-Apocalypse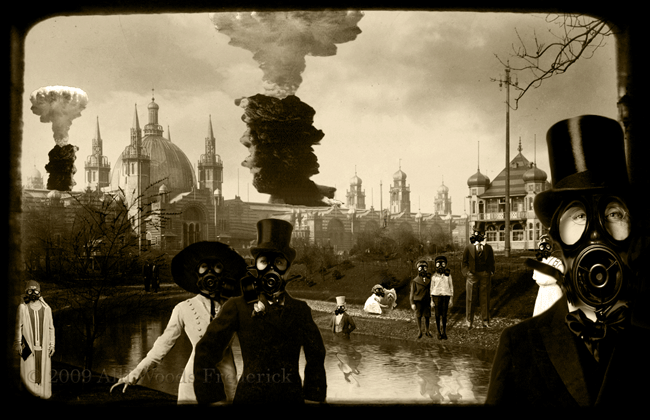 1) Great news! You can finally rock those vinyl/leather pants you've hidden in the back of your closet without looking like a total jackass! The post-apocalypse is the perfect occasion to bust them out, Mad Max.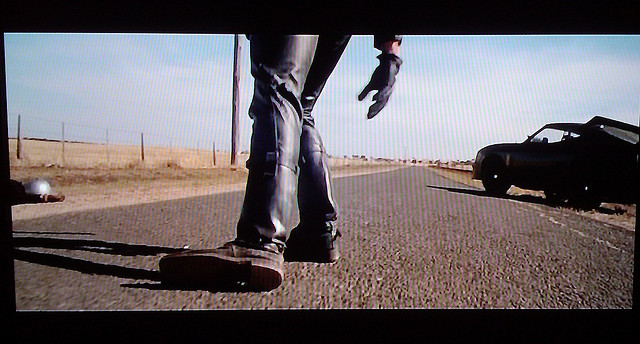 2) While we're on the subject of Mad Max…have you ever considered facial tattoos?  Go for it!
3) Finally listen to the voices in your head.
4) Learn how to paint.
5) If you don't already know how, learn to play solitaire. You'll thank me later.
6) Try cannibalism. You know you've been curious. I wonder if we taste like chicken?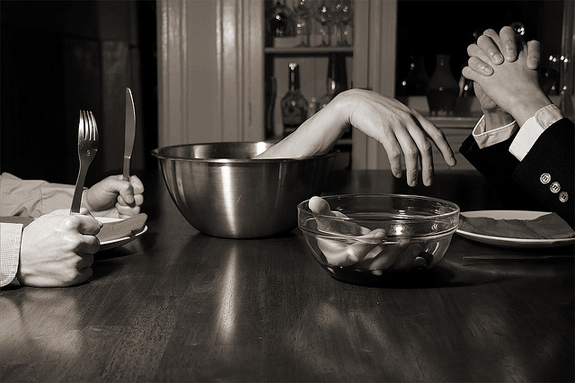 7) Come find me. We can hang out and have a beer.
8) Admit you liked New Kids on the Block by wearing your 2009 tour shirt…there's no one left to tease you anymore.
9)  Do everything you've always done…but do it naked.
10)  Go to Disneyland!  No lines, no waiting!
11)  Learn first aid.  Trust me on this one.
12)  Write your manifesto for a utopian society and put it into action.
13)  Train 1000 squirrels to do your bidding.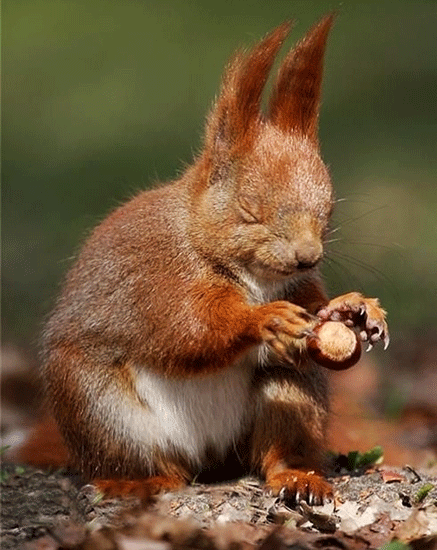 14)  Learn how to take and develop photos.  It is up to YOU to document the post-apocalypse.  In 1,000,000 years when the cockroaches have become a highly evolved and intelligent species that rule the world, your photos will be the key to understanding us – the weird squishy two-legged creatures that roamed the earth before them.
15)  Write your memoirs.  Now's as good a time as any!
16)  Forget walking.  Try skipping!  Not only is it fun, but it's good for your immune system!
17)  Eat all the ice cream you can get your hands on…it's going to melt when the power grid fails and that will be the last of it, so enjoy it while you've got it!
18)  Stock up on toiletries.  I don't care if you are the last person on earth, that's no reason to let yourself go.
19)  Meditate.  It will help you stay grounded through these hard times.
20)  If you don't already know how to garden, then you'd do well to learn NOW.  Canned and frozen foods will run out or spoil and you'll need to be able to feed yourself.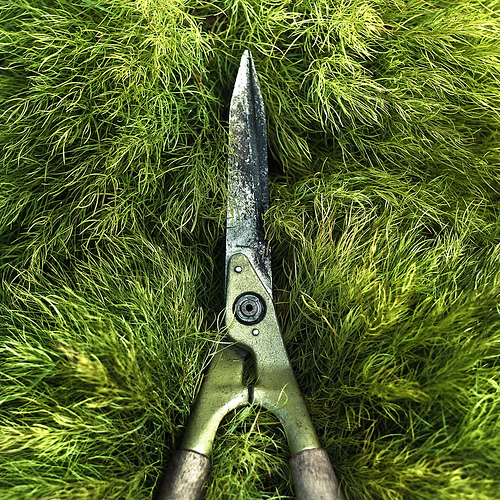 21)  Raid the pharmacies and stock up on antibiotics.  I would suggest good old amoxicillin, some z-pack and some cephalexin.
22)  Ever wonder if you're any good at hand to hand combat?  You're probably going to find out now.  Do yourself a favor and either brush up on your ninja skills or learn to use a weapon.  If you aren't the only person left on earth then odds are you'll come up against some thieves and liars (at best), murderers and really evil bastards (at worst).
23)  Take up bird watching.  It's relaxing and they are fantastic at predicting the weather.  Did you know mourning doves have a call that they use when it's going to rain?  They totally do.  Check it out here.
24)  Read all those books that have piled up.  Too bad there are no book clubs to join.
25)  Floss daily.  No dentists mean no checkups…which means no fillings, crowns or dentures.  Take care of what mother nature gave you cause they're the only chompers you've got.
26)   Go to Graceland and hang out in Elvis' bed while eating a fried peanut butter and banana sandwich…make sure to shoot out the TV while you're at it.  If the mood strikes sing "In the Ghetto."
27)  Learn the choreography to every Britney Spears and Backstreet Boys video.  It's the apocalypse…do you honestly have anything better to do?
28)  Contemplate a world without chai tea lattes, chocolate, Twizzlers and deodorant cause baby, it's coming…and it's gonna kinda suck.
29)  Learn how to use a HAM radio.  It will be the most (and likely only) way to communicate with any other survivors out there.  Better hurry though…need I remind you of the imminent power grid failure?
30)  Put on fashion shows for all the forest animals.  Go on and do your little turn on the catwalk.  On the catwalk.  On the catwalk, yeah.  Shake your little tush on the catwalk.  (My mom loves that song.  Just thought you should know.  What ever happened to Right Said Fred anyway?)
31)  Start recording and archiving episodes of Coast to Coast AM NOW.  It is utterly fascinating to listen to old episodes that feature psychics making their predictions for the future and comparing them to actual events.  You might find it interesting and if nothing else you will appreciate hearing another human being's voice.
32)  Recreate the entire series of Twin Peaks using finger puppets.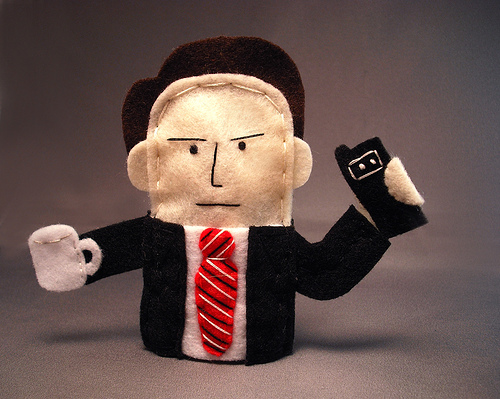 33)  Make a gratitude list.  There's no excuse not to be thankful for the good in life…even if you are one of the last people on the planet.
34)  Remember all those "Invest in Gold" commercials that targeted all the paranoid doomsayers & survivalists and have a giggle over the fact that gold is now completely worthless.  Truth in advertising…what a hilarious oxymoron!
35)  Learn how to dowse.  You'll need to know how to find water sources.
36)  Expose yourself to regular doses of radioactive material in order to gain superpowers.  Keep your fingers crossed that you don't get something completely useless like being able to twiddle your thumbs at lightening speed.  That would be the lamest superpower ever.
37)  Design your own flag.  I AM assuming that you realize that you run the show now.  It's your country so go ahead and change it up!  And make it something pretty, will ya?  All the flags we have these days are SO masculine.  Let's give something more feminine a shot, ok?
38)  Learn to speak Dolphin.  They may well be the next great race of beings on this planet. (It will, afterall, take several millenia for the aforementioned cockroaches to evolve.)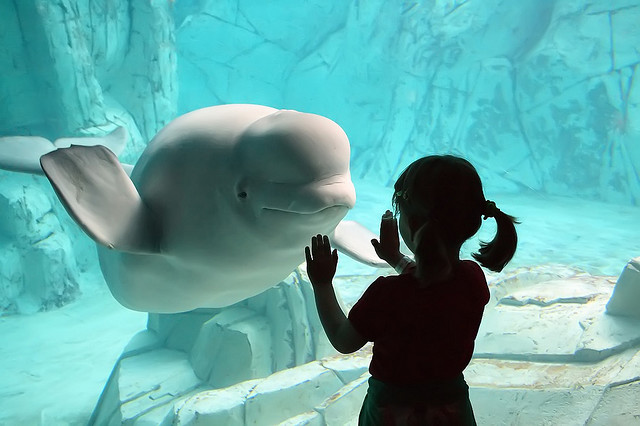 39)  Adopt a migratory pattern.  I know I would prefer to live in milder climates during both summer and winter.  So why not migrate?  When you start to notice the birds (aren't you glad you took up bird watching?) heading south, by all means do the same.
40)   Create a new holiday and all the customs that go along with it! Might I suggest "No More Politicians Day?"
41)  Rewrite all the history books.
42)  Solve the Lindbergh baby kidnapping.  Not quite your speed?   Give Jack the Ripper a go.
43)  Guess what.  You know all those super-secure top-secret government facilities?  Well they aren't so guarded anymore!  Why not venture on down to Area 51 and walk on in.  You'll finally know the truth about what goes on out there in Dreamland.  And while you're at it, get a hold of all those Roswell crash files too.  Not only will you know the truth, but maybe you'll find a functioning spaceship and get off this abandoned rock.
44)  Draw new maps and make them all "upside down."  Throw away those eurocentric maps that perpetuate the belief that the north is the top of the world.  How controversial!
45)  Vow to never work for work's sake again.  Now that there's no need to have a "real job" you can see how obviously pointless they really were.  Was the world a better place because some ambulance chasing attorney's files were alphabetized?  Somehow I doubt it.
46)  Learn how to play the spoons.  Is it just me or is that an absolutely mystifying talent?  Go ahead and try to play them…it's way harder than it looks.
47)  Take up drumming.  There are no neighbors to complain about the noise anymore!  Not into traditional drum kits?  Try hand drums!
48)  Build a really kick-ass tree house.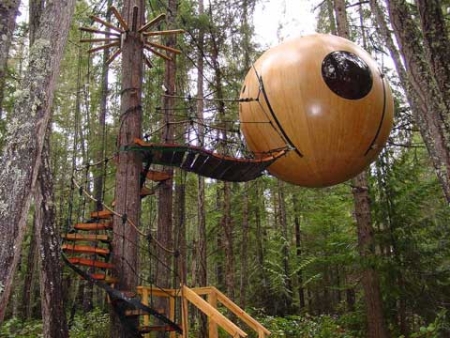 49)  Bite your toenails.  There's no one left to judge you.  Embrace all your bad habits.
50)  If the apocalypse was of the zombie variety, then please disregard all suggestions EXCEPT numbers:  1, 11, 21 & 22. You should, instead be using my soon to be released workbook "Surviving the Zombie Apocalypse: Escape Plan & Survival Checklist" which will be available on June 10, 2011.  It just may be the key to your survival while battling the zombie hordes.
Good luck and I hope you enjoy your post-apocalypse to the absolute fullest!
Kisses & Chaos,
Alli Woods Frederick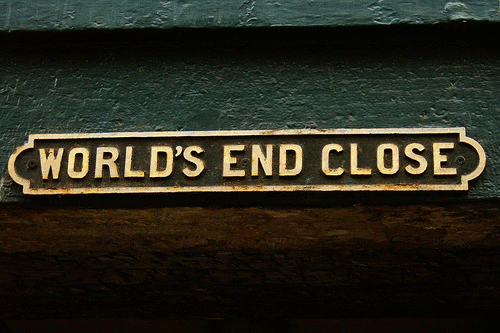 photo credits: 
A Day in the Park by Alli Woods Frederick
* 
Mad Max by MacQ
* 
We Suck Young Blood by Nate Chongsiriwatana
*  Unknown  * 
Grass by Andrew
* 
Special Agent Dale Cooper by Abbey Hambright
*
Facciamo Amicizia by Marco
*  Unknown  *
Warning Sign by Fergus Ray Murray