WE ALL feel a little lost and confused sometimes. It's part of the human condition. We need a little reassurance. We have difficulty sussing things out. We can't see the forest for the trees. We could use a little clarity. We could use a little help.
TOGETHER WE CAN DISCOVER SOLUTIONS.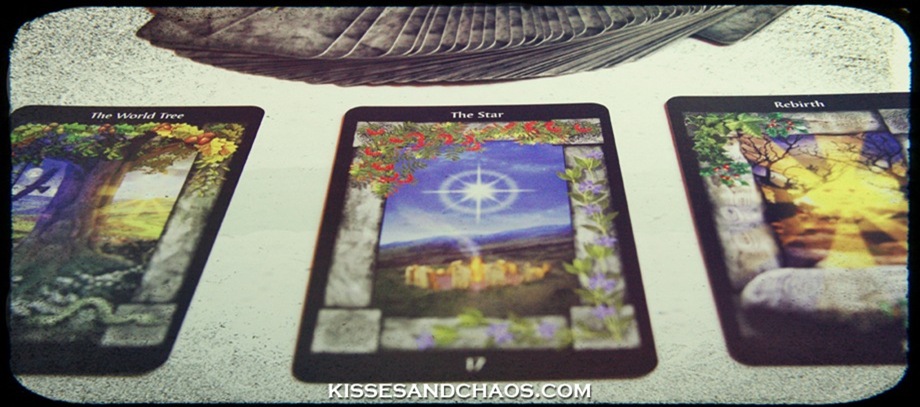 WHY A SINGLE CARD?
Sometimes we can gain the most clarity by paring things down and focusing on one thing at a time. A single card reading can help you gain clarity, a point of focus for the week or month. We remove the clutter and hone in on what you really need to know right now. Short & sweet.

HOW DOES IT WORK?
You purchase your Simplicity Single Card Tarot Reading and I email you a detailed pdf of your reading. Like I said, short & sweet.
I perform my readings cold. This means I know nothing about you, your life or your current situations/circumstances. What this means for you is that when you purchase your reading DO NOT include any personal information other than your name and your email address (so you can receive the pdf of your reading). The less I know the better I work.
DOES THAT MEAN I CAN'T ASK A SPECIFIC QUESTION?
Yup. That is absolutely what it means. If being a reiki master has taught me anything it is that what we think we need and what we actually need are 99.999999999% of the time two completely different things. I let The Universe tell you what you need to know at the time.
If you'd like a more detailed explanation of why, exactly, I conduct my sessions this way, you can pop over to my Tarot FAQ where you'll find a list of the most commonly asked questions and my answers.
ARE YOU READY FOR YOUR READING?
SIMPLICITY SINGLE CARD TAROT READING:
$10
I meditate, draw a single card and email you my interpretation. This is a quick and easy way to get to the heart of things. You'll receive an email confirming your reading as well as the scheduled delivery date within 24 hours* of your purchase.

DON'T WANT TO MISS A BEAT? WANT INSIGHTS ON THE REGULAR?
Monthly subscriptions are also available. Your reading delivered straight to your inbox the first Monday of every month.
One Year Subscription (12 readings – 1/MONTH):
LIMITED TO 10 SUBSCRIBERS PER YEAR.
Your reading will arrive in your inbox on the first Monday of every month. Did you subscribe after the first of the month? No problem! You'll receive an email confirming your reading along with the date of your first reading within 24 hours and your subscription will arrive the first Monday every month after that.

WHAT OTHERS ARE SAYING ABOUT THEIR SIMPLICITY SINGLE CARD TAROT READING: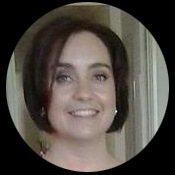 KRISTIN MILTON – IT MANAGER
"I received a single card reading from Alli. It was simple, to the point, and beautifully written. There's something magical about getting the right words at the right time, and my reading was the gentle, insightful reminder I really needed."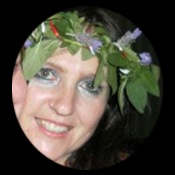 NIKI TAYLOR – OWNER, CALYPSO'S APOTHECARY
"Great guidance, exactly what I needed to hear in this moment. Absolutely true, correct & magickal. xxx"
Get your Simplicity Single Card Tarot Reading today.
SIMPLICITY SINGLE CARD READING:
$10

ONE YEAR SUBSCRIPTION:
$108

Kisses & Chaos,
Alli Woods Frederick
*READINGS ARE GIVEN ON A FIRST COME FIRST SERVED BASIS. TURNAROUND TIME VARIES BASED ON THE NUMBER OF CLIENTS AHEAD OF YOU. BUT DON'T WORRY – THE WAIT IS NEVER CRAZY-LONG. 24 HOURS AFTER YOU BUY YOUR READING YOU'LL RECEIVE AN EMAIL TELLING YOU WHEN YOUR TAROT READING WILL ARRIVE IN YOUR INBOX. I PROMISE IT'S WORTH THE VERY SHORT WAIT. X MY HEART. *WINK*
**IT IS IMPORTANT TO NOTE THAT THE FUTURE IS NOT SET IN STONE. MORE OFTEN THAN NOT A READING WON'T ONLY ADDRESS A CURRENT AND/OR FUTURE PROBLEM/SITUATION BUT WILL ALSO SUGGEST WAYS TO BRING ABOUT A DIFFERENT OUTCOME, LESSEN THE IMPACT (IF NEGATIVE), ENHANCE THE OUTCOME (IF POSITIVE) OR AVOID THE PROBLEM ENTIRELY. ULTIMATELY THE DECISION LIES WITH YOU AND HOW YOU CHOOSE TO RESPOND WILL NATURALLY EFFECT THE OUTCOME & YOUR FUTURE. YOU ARE THE MASTER OF YOUR OWN FATE, THE READING MERELY HELPS PREPARE YOU FOR YOUR JOURNEY.
***PLEASE NOTE: THERE ARE NO REFUNDS ISSUED FOR TAROT CARD READING SERVICES OR MONTHLY TAROT CARD READING SUBSCRIPTIONS. ALL SALES ARE FINAL. READINGS ARE FOR ENTERTAINMENT PURPOSES ONLY AND ARE NOT INTENDED TO REPLACE LEGAL, FINANCIAL OR MEDICAL ADVICE/ATTENTION. IF YOU ARE NEED OF LEGAL, FINANCIAL OR MEDICAL ADVICE/CARE PLEASE SEEK IMMEDIATE ASSISTANCE FROM A PROFESSIONAL.
IMAGES :: © 2014 ALLI WOODS FREDERICK. ALL RIGHTS RESERVED. ::