We all feel a little lost and confused sometimes. It's part of the human condition. We need a little reassurance. We have difficulty sussing things out. We can't see the forest for the trees. We need a little help. We need clarity. Together we can discover solutions.
THAT'S WHERE A THREE CARD TAROT READING ENTERS THE PICTURE.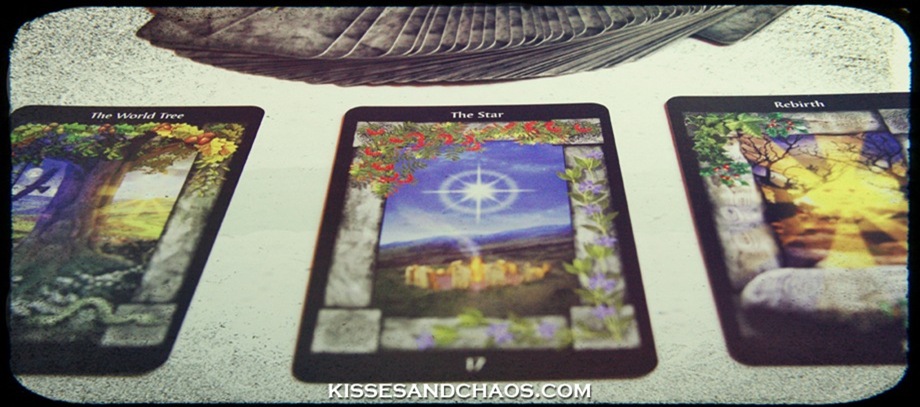 My three card tarot reading is short and sweet. Not as short and sweet as the Simplicity Single Card Tarot Reading, and certainly not as long as the Year At A Glance Tarot Reading, but still pretty damn short and sweet. In fact Goldilocks would say it's just right.

WHY THREE CARDS?
I use three cards to provide more depth and detail than a single card reading. Often the cards will reference a current issue by reflecting on the past, examining the present and making suggestions* for the future. This isn't always the case. The cards have a mind of their own, they say what needs to be said so how the information is relayed may vary – there are no hard and fast rules.
HOW DOES IT WORK?
You purchase your Three Card Tarot Reading and I email you a detailed pdf of your reading. Like I said, short & sweet.
I perform my readings cold. This means I know nothing about you, your life or your current situations/circumstances. What this means for you is that when you purchase your reading DO NOT include any information other than your name and your email address (so you can receive the pdf of your reading, of course).
DOES THAT MEAN I CAN'T ASK A SPECIFIC QUESTION?
Yup. That is absolutely what it means. If being a reiki master has taught me anything it is that what we think we need and what we actually need are 99.999999999% of the time two completely different things. I let The Universe tell you what you need to know at the time.
If you'd like a more detailed explanation of why, exactly, I conduct my sessions this way, you can pop over to my Tarot FAQ where you'll find a list of the most commonly asked questions and my answers.
ARE YOU READY FOR YOUR READING?
THREE CARD TAROT READING:
$20
I meditate, draw three cards and email you my interpretation. You'll receive an email confirming your reading as well as the scheduled delivery date within 24 hours* of your purchase.

DON'T WANT TO MISS A BEAT? WANT INSIGHTS ON THE REGULAR?
Monthly subscriptions are also available. Your reading delivered straight to your inbox the first Monday of every month.
ONE YEAR SUBSCRIPTION (12 READINGS – 1 PER MONTH):
LIMITED TO 3 SUBSCRIBERS PER YEAR.
$215
Your reading will arrive in your inbox on the first of every month. Did you subscribe after the first of the month? No problem! You'll receive an email confirming your reading along with the date of your first reading within 24 hours and your subscription will arrive the first Monday every month after that.

WHAT OTHERS ARE SAYING ABOUT THEIR THREE CARD TAROT READING:

LEAH TOMPKINS – OWNER, LEAHCREATES.COM
"I'm new to tarot readings, and Alli made my first time a pleasant one! My 3-card reading by Alli arrived quickly and was so insightful and well-written. Alli was speedy and thoughtful in her response to questions I had as a result of the reading – I can't sing her praises enough in this area. She has a magnificent bedside manner — I was truly grateful for the follow-through and that I wasn't just sent off to wonder after my reading. Having the reading in PDF form is perfect, too — every time I re-read it, something new resonates. It almost feels as though it re-writes itself to become more and more relevant to my life on a daily basis, which has made me really confident in Alli's ability to "see" me and get a sense of the energy around a given situation. If you're on the fence about getting a reading, I highly recommend taking the leap — you're in good hands with Alli!"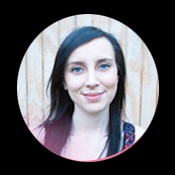 NATALIE – GRAPHIC DESIGNER, HALF ASLEEP STUDIO
"I really appreciate how my 3 card reading told me what I needed to hear, rather than what I just wanted to hear. The reading was very accurate for my situation as I've been putting off a huge life change, and having a reading helped me understand that now is the time to go forward and take action rather than simply dreaming about it. I kept going back to read it again, and each time I did, I realized more and more how much it applied to me, and from it I was able to make an actionable plan to face my fears head on. Thank you Alli for your guidance!"
GET YOUR THREE CARD READING TODAY.
THREE CARD TAROT READING:
$20

ONE YEAR SUBSCRIPTION:
$215

Kisses & Chaos,
Alli Woods Frederick
*READINGS ARE GIVEN ON A FIRST COME FIRST SERVED BASIS. TURNAROUND TIME VARIES BASED ON THE NUMBER OF CLIENTS AHEAD OF YOU. BUT DON'T WORRY – THE WAIT IS NEVER CRAZY-LONG. 24 HOURS AFTER YOU BUY YOUR READING YOU'LL RECEIVE AN EMAIL TELLING YOU WHEN YOUR TAROT READING WILL ARRIVE IN YOUR INBOX. I PROMISE IT'S WORTH THE VERY SHORT WAIT. X MY HEART. *WINK*
**IT IS IMPORTANT TO NOTE THAT THE FUTURE IS NOT SET IN STONE. MORE OFTEN THAN NOT A READING WON'T ONLY ADDRESS A CURRENT AND/OR FUTURE PROBLEM/SITUATION BUT WILL ALSO SUGGEST WAYS TO BRING ABOUT A DIFFERENT OUTCOME, LESSEN THE IMPACT (IF NEGATIVE), ENHANCE THE OUTCOME (IF POSITIVE) OR AVOID THE PROBLEM ENTIRELY. ULTIMATELY THE DECISION LIES WITH YOU AND HOW YOU CHOOSE TO RESPOND WILL NATURALLY EFFECT THE OUTCOME & YOUR FUTURE. YOU ARE THE MASTER OF YOUR OWN FATE, THE READING MERELY HELPS PREPARE YOU FOR YOUR JOURNEY.
***PLEASE NOTE: THERE ARE NO REFUNDS ISSUED FOR TAROT CARD READING SERVICES OR MONTHLY TAROT CARD READING SUBSCRIPTIONS. ALL SALES ARE FINAL. READINGS ARE FOR ENTERTAINMENT PURPOSES ONLY AND ARE NOT INTENDED TO REPLACE LEGAL, FINANCIAL OR MEDICAL ADVICE/ATTENTION. IF YOU ARE NEED OF LEGAL, FINANCIAL OR MEDICAL ADVICE/CARE PLEASE SEEK IMMEDIATE ASSISTANCE FROM A PROFESSIONAL.
IMAGES :: © 2016 ALLI WOODS FREDERICK. ALL RIGHTS RESERVED. ::