A DIFFERENT KIND OF TAROT READING
This isn't your mama's tarot reading.  This is not the "ask me a question and I'll tell you what you want to hear" type of tarot reading.  If that's what you want then I'm not the reader for you.  I do things a little differently here at Kisses & Chaos (as though that comes as a surprise).  Let me tell you a little bit about how I roll.
WHAT MAKES ME DIFFERENT?
I take a no bullsh*t approach.  This doesn't mean I'm mean or rude.  It means that I tell you what needs to be told and sometimes that's the not so good along with the good.  What do you benefit if I give you all the sugar and don't give you a heads up for the less sweet moments that may be ahead?  You don't.  You feel good for a little while and then crap goes wrong and you're left wondering what you could have done to prevent it or at least lessen its impact.  And that's the second thing that makes me different.
I GIVE YOU IDEAS ON HOW TO ROCK THE GOOD AND LESSEN THE NOT SO GOOD.
I don't just tell you life is going to be sucking hard next month and then leave you hanging.  I give you suggestions on ways to prepare, avoid or at least lessen the impact of the bad crap and how to really dig in to the good.  I also help you find that elusive (albeit often slightly tarnished) silver lining in the not so hot moments.  There are always lessons to be learned and benefits to be found in even the most yuck-tastic of situations.  I help you find them.
I DON'T ASK QUESTIONS.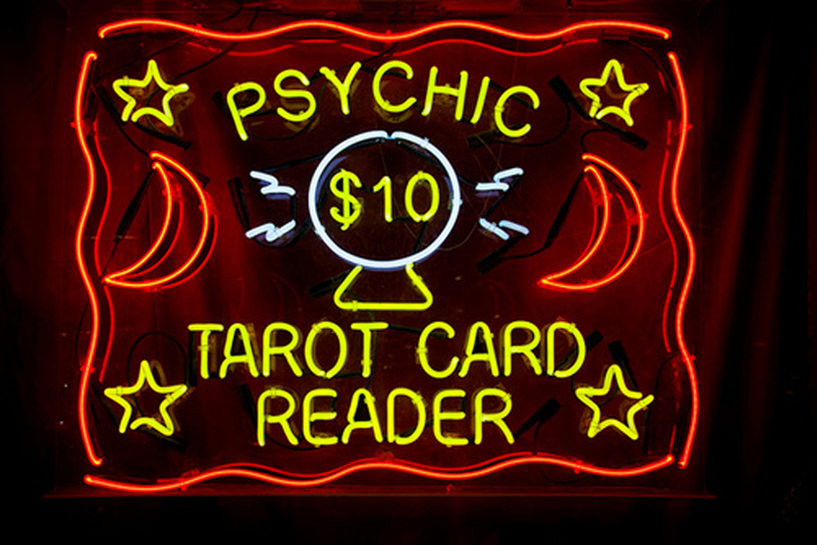 I perform my readings cold.  This means I want to know absolutely nothing about you before your reading (or as close to nothing as possible – don't worry if we're friends or you're a regular client we still get great results since life circumstances change from day to day).  The less I know the better.  What this means for you is that when you purchase your reading DO NOT include any personal information other than your name and your email address (so you can receive the pdf of your reading).  The less I know the better I work.
DOES THAT MEAN I CAN'T ASK A SPECIFIC QUESTION?
Yup. That is absolutely what it means. If being a reiki master has taught me anything it is that what we think we need and what we actually need are 99.999999999% of the time two completely different things.  I let The Universe tell you what you need to know at the time.  I let you get out of your own way so you can get the most out of your reading.
So I don't allow any questions to be asked before the reading.  I let the Universe do the talking and give you what you need.
If you'd like a more detailed explanation of why, exactly, I conduct my sessions this way, you can pop over to my Tarot FAQ where you'll find a list of the most commonly asked questions and my answers.
I OFFER FOUR DIFFERENT TYPES OF READINGS TO SUIT YOUR NEEDS
(AND YOUR BUDGET).

We all feel a little lost and confused sometimes.  It's part of the human condition. We need a little reassurance. We have difficulty sussing things out. We can't see the forest for the trees. We could use a little clarity. We could use a little help.
Sometimes we can gain the most clarity by paring things down and focusing on one thing at a time.
LEARN MORE ABOUT YOUR SIMPLICITY SINGLE CARD TAROT READING HERE.

My three card tarot reading is short and sweet.  Not as short and sweet as the Simplicity Single Card Tarot Reading, and certainly not as long as the Year At A Glance Tarot Reading, but still pretty damn short and sweet. In fact Goldilocks would say it's just right.
I use three cards to provide more depth and detail than a single card reading.  Often the cards will reference a current issue by reflecting on the past, examining the present and making suggestions* for the future.
LEARN MORE ABOUT YOUR THREE CARD TAROT READING HERE.

My Year At A Glance Tarot Reading is anything but short and sweet.  It starts with the current month and gives you a one year, month by month overview of what's in store for your year to come and then delivers it to your inbox as a handy little (okay…it's not so little) pdf.
A Year At A Glance Tarot Reading provides a month by month look at what's potentially* in store for you.  It gives you a bird's eye view of the next twelve months so that you can formulate a game plan and set the course for you life.
LEARN MORE ABOUT YOUR YEAR AT A GLANCE TAROT READING HERE.

Your Super-Duper In-Depth Yearly Tarot Reading is a real humdinger. It starts with the current month and gives you a one year, month by month in-depth view of what's in store for your year to come and then delivers it to your inbox as a big ol' pdf for you to review and reference over and over throughout the year.
IF YEAR AT A GLANCE TAROT READING IS SNORKELING, SUPER-DUPER IN-DEPTH IS SCUBA DIVING.
Year At A Glance shows you the single most important circumstance of each month with a single card. Super-Duper In-Depth? Three cards per month. BAM! You'll dive deeper into what each month has in store which means greater understanding and guidance for you.
LEARN MORE ABOUT YOUR SUPER-DUPER IN-DEPTH YEARLY TAROT READING HERE.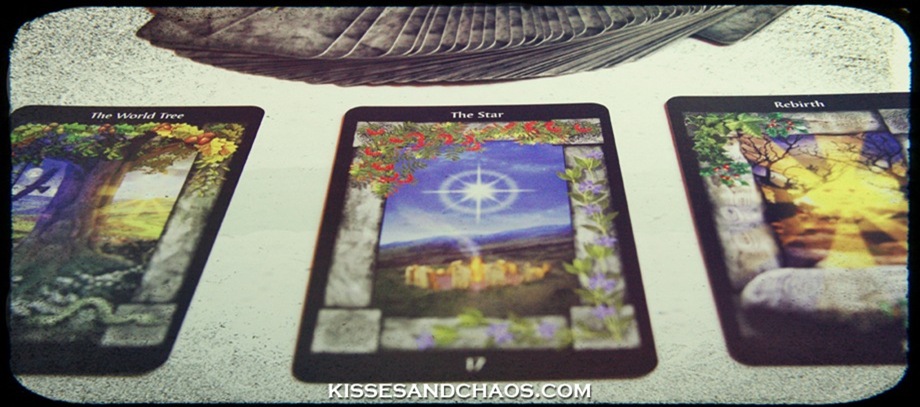 So there you have it.  The ins and outs and ups and downs of my tarot readings and what makes them different.  And I know, I know…that's all well and good but do they work?  Am I accurate?  Why don't you let some of my clients tell you themselves.
 WHAT OTHERS ARE SAYING ABOUT THEIR TAROT READINGS: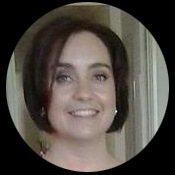 KRISTIN MILTON – IT MANAGER
"I received a single card reading from Alli.  It was simple, to the point, and beautifully written. There's something magical about getting the right words at the right time, and my reading was the gentle, insightful reminder I really needed."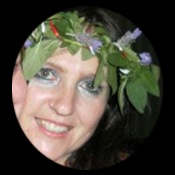 NIKI TAYLOR – OWNER, CALYPSO'S APOTHECARY
"Great guidance, exactly what I needed to hear in this moment.   Absolutely true, correct & magickal.  xxx"

LEAH TOMPKINS – OWNER, LEAHCREATES.COM
"I'm new to tarot readings, and Alli made my first time a pleasant one! My 3-card reading by Alli arrived quickly and was so insightful and well-written. Alli was speedy and thoughtful in her response to questions I had as a result of the reading – I can't sing her praises enough in this area. She has a magnificent bedside manner — I was truly grateful for the follow-through and that I wasn't just sent off to wonder after my reading. Having the reading in PDF form is perfect, too — every time I re-read it, something new resonates. It almost feels as though it re-writes itself to become more and more relevant to my life on a daily basis, which has made me really confident in Alli's ability to "see" me and get a sense of the energy around a given situation. If you're on the fence about getting a reading, I highly recommend taking the leap — you're in good hands with Alli!"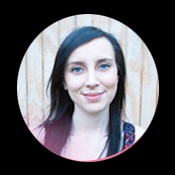 NATALIE – GRAPHIC DESIGNER, HALF ASLEEP STUDIO
"I really appreciate how my 3 card reading told me what I needed to hear, rather than what I just wanted to hear. The reading was very accurate for my situation as I've been putting off a huge life change, and having a reading helped me understand that now is the time to go forward and take action rather than simply dreaming about it. I kept going back to read it again, and each time I did, I realized more and more how much it applied to me, and from it I was able to make an actionable plan to face my fears head on. Thank you Alli for your guidance!"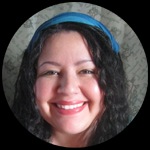 RAQUEL SOMATRA – ARTIST/WRITER/POET, RAQUELSOMATRA.COM
"The Year-in-Review is just incredible. Firstly, you got my personality down, I mean, creepily accurately. I totally am airy and in need of integrating more action and fire based energy into my life. I absolutely am needing to bring more analytic plans to balance all my ideas. You wrote that this is the month to integrate that– well, I'm using an accountability partner for the first time ever! This is def. the month I am beginning to set goals, talk them through, and get them done!  Although much of your reading is set for the future and I can't exactly say if it's come to pass, I do know much of what is planned this year and you definitely have the themes down.  For instance, in May you talk about nostalgia and the theme of the past. May is my birth month and I do think about the past around this time. It also will be the one year anniversary of the suicide of a beloved family member.  In July, I am visiting my grad school for the very first time. You wrote that this is a great time to write… well, I am studying poetry in school!  From May to August I will be spending time with family. It totally makes sense that I will be fed up with them by August! As for a baby, my husband and I were hoping to wait till 2015, but you never know… 🙂  I am definitely going to reference this throughout the entirety of this year. It's already so accurate and I'm excited to use it to plan my goals and adventures."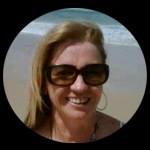 ESTELLE WILLIAMS – EDITOR, SMARTHEALTHYWOMEN.COM
"Thanks once again for the reading! I really enjoyed it and thought it was a great way to deliver a snapshot of the year ahead with a breakdown of months so I can keep track of what's coming up for me. I also loved how you tied the beginning of the year up with the end of the reading, bringing it around full circle. Thanks also for providing the written reading as it makes it easy to find where I'm at during the year ahead and what to plan for!! And thank you also for helping me look forward to the year ahead and plan for the joys and pitfalls that may arise – forewarned is forearmed after all! Namaste & Blessings to you <3″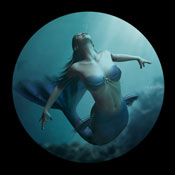 SHYLAH R.  – LCSW
"I have had the privilege of indulging in both the Year at a Glance Tarot Reading and the Super-Duper In-Depth Yearly Tarot Reading.  I enjoy intuitive readings and have gotten numerous readings in the past in multiple forms from a variety of individuals.  To be perfectly honest, I was a little put off at first by the concept of a "cold" reading.  I was convinced there was no way in hell that someone would be able to provide insight into my life with zero details or direction.  I stand corrected.  Alli is a marvelous, quirky human being all on her own but add in her remarkable intuitive gift and you're in for a treat.  She is accurate, detailed and above all, honest.  Everyone knows that you can't polish a turd and she does not try to.  Alli tells it like it is but offers helpful solutions whenever possible.  Oftentimes, she has given me ideas I hadn't considered (or just slapped some sense into me when I went total Chicken Little and was convinced the sky was falling).  I consult my reading several times each month as it provides a road map and general overview to navigating through the twists and turns of life.  When I am faced with a bump in the road (or a Mario Kart banana), I refer back to the reading and glean more understanding relative to my circumstances.  I review my reading after the fact as well and have had more ah-ha moments than I care to admit.   Why should you go for it?  Alli is super chill and practical with her readings, the reading comes to you in the most aesthetically pleasing format and the experience as a whole is wonderful.  You will not be disappointed."
I look forward to reading for you.  Together we can watch your future unfold…how cool is that?  Pretty damn cool.  If you have any questions, please refer to the Tarot FAQ (coming soon) and if your question isn't answered there feel free to drop me a line and ask away.  I'm always happy to help (as long as it doesn't involve changing diapers or math…not that that has anything to do with anything…I just wanted to clarify that that specific type of help is…well…you're on your own).
Kisses & Chaos,
Alli Woods Frederick
*READINGS ARE GIVEN ON A FIRST COME FIRST SERVED BASIS.  TURNAROUND TIME VARIES BASED ON THE NUMBER OF CLIENTS AHEAD OF YOU.  BUT DON'T WORRY – THE WAIT IS NEVER CRAZY-LONG.  AFTER YOU BUY YOUR READING YOU'LL RECEIVE AN EMAIL TELLING YOU WHEN YOUR TAROT READING WILL ARRIVE IN YOUR INBOX. I PROMISE IT'S WORTH THE VERY SHORT WAIT.  X MY HEART. *WINK*
**IT IS IMPORTANT TO NOTE THAT THE FUTURE IS NOT SET IN STONE. MORE OFTEN THAN NOT A READING WON'T ONLY ADDRESS A PAST, CURRENT AND/OR FUTURE PROBLEM/SITUATION BUT WILL ALSO SUGGEST WAYS TO BRING ABOUT A DIFFERENT OUTCOME, LESSEN THE IMPACT (IF NEGATIVE), ENHANCE THE OUTCOME (IF POSITIVE) OR AVOID THE PROBLEM ENTIRELY. ULTIMATELY THE DECISION LIES WITH YOU AND HOW YOU CHOOSE TO RESPOND WILL NATURALLY EFFECT THE OUTCOME & YOUR FUTURE. YOU ARE THE MASTER OF YOUR OWN FATE, THE READING MERELY HELPS PREPARE YOU FOR YOUR JOURNEY.
***PLEASE NOTE:  THERE ARE NO REFUNDS ISSUED FOR TAROT CARD READING SERVICES OR MONTHLY TAROT CARD READING SUBSCRIPTIONS. ALL SALES ARE FINAL. READINGS ARE FOR ENTERTAINMENT PURPOSES ONLY AND ARE NOT INTENDED TO REPLACE LEGAL, FINANCIAL OR MEDICAL ADVICE/ATTENTION.  IF YOU ARE NEED OF LEGAL, FINANCIAL OR MEDICAL ADVICE/CARE PLEASE SEEK IMMEDIATE ASSISTANCE FROM A PROFESSIONAL.
IMAGES AND CONTENT  ::  © 2016 ALLI WOODS FREDERICK.  ALL RIGHTS RESERVED. :: SOURCE UNKNOWN ::