We all feel a little lost and confused sometimes. It's part of the human condition. We need a little reassurance. We have difficulty sussing things out. We can't see the forest for the trees. We need a little help. We need clarity. We want to know what lies ahead so we can plan accordingly or change course completely. Together we can look ahead at your year to come and discover solutions.
THAT'S WHERE A SUPER-DUPER IN-DEPTH YEARLY TAROT READING ENTERS THE PICTURE.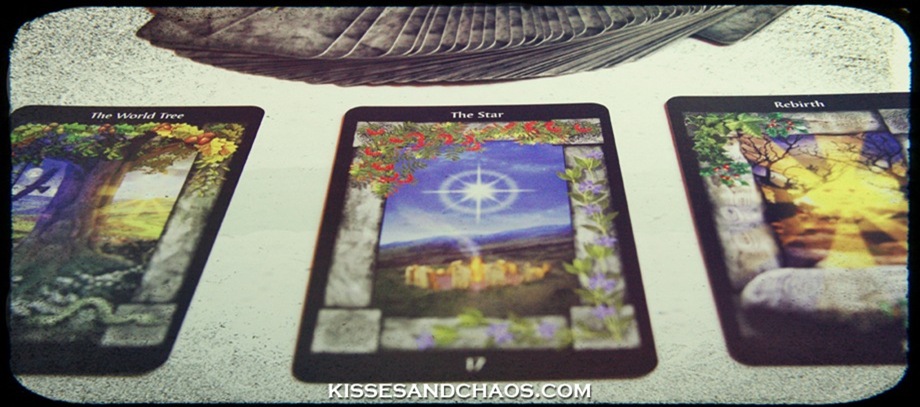 Your Super-Duper In-Depth Yearly Tarot Reading is a real humdinger.  It starts with the current month and gives you a one year, month by month in-depth view of what's in store for your year to come and then delivers it to your inbox as a handy little (okay…it's not so little) pdf for you to review and reference over and over throughout the year.
IF A YEAR AT A GLANCE TAROT READING IS SNORKELING, THEN A SUPER-DUPER IN-DEPTH TAROT READING IS SCUBA DIVING.
Year At A Glance shows you the single most important circumstance of each month with a single card. Super-Duper In-Depth? Three cards per month.  BAM!  You'll dive deeper into what each month has in store which means greater understanding and guidance for you.
If you:
*  are detail oriented
*  a list maker
*  believe that being forewarned is forearmed
*  are going through a transition period (like divorce, marriage, career change or a major move), are feeling anxious or confused and need some reassurance and guidance
*  have some big goals for the year and want to be prepared for what's in store
*  or if you just like to be prepared…
…then this reading is for you.  You can prepare for roadblocks (and even minimize them or avoid them all together) and look forward to and maximize the calm and blissful moments as well.

WHAT MAKES ME DIFFERENT?
I take a no bullsh*t approach.  This doesn't mean I'm mean or rude.  It means that I tell you what needs to be told and sometimes that's the not so good along with the good.  What do you benefit if I give you all the sugar and don't give you a heads up for the less sweet moments that may be ahead?  You don't.  You feel good for a little while and then crap goes wrong and you're left wondering what you could have done to prevent it or at least lessen its impact.  And that's the second thing that makes me different.
I GIVE YOU IDEAS ON HOW TO ROCK THE GOOD AND LESSEN THE NOT SO GOOD.
I don't just tell you life is going to be sucking hard next month and then leave you hanging. I give you suggestions on ways to prepare, avoid or at least lessen the impact of the bad crap and how to really dig in to the good. I also help you find that elusive (albeit often slightly tarnished) silver lining in the not so hot moments. There are always lessons to be learned and benefits to be found in even the most yuck-tastic of situations. I help you find them.
WHY ONE YEAR?
A Super-Duper In-Depth Yearly Tarot Reading provides a month by month look at what's potentially* in store for you.  If you keep an appointment book and like to write to do lists then this reading is for you.  It gives you an in-depth overview of the next twelve months so you can formulate a plan and help set the course for you life.
GOING THROUGH A TRANSITIONAL PERIOD?
Then this reading is perfect.  Okay, so technically we're always in a transitional period, but I mean one that has bit more depth, a bit more bite to it.  It helps you gain more clarity on your year ahead which can help ease you through transitions or change your perspective on situations.
That being said, you don't have to be in a state of upheaval to receive a reading.  Sometimes the best reason to get a reading is just for the hell of it.  Curiosity is a good thing, despite what any cats might tell you.
HOW DOES IT WORK?
You purchase your Super-Duper In-Depth Yearly Tarot Reading, I meditate, draw a ton of cards and email you my interpretation. You'll receive an email confirming your reading as well as the date it will arrive via email within 24 hours** of your purchase. Your reading will arrive as a pretty little pdf (well…not so little since it is an entire year's worth of information) broken down month by month (starting with the current month) and card by card.  It's that easy.
If you find anything confusing or unclear or you have any questions about your reading you are absolutely free to email me and I'm more than happy to answer as best I can with a quick follow-up to make things as crystal clear as possible.
I PERFORM MY READINGS COLD.
This means I know nothing (or if I already know you, then as little detail as possible about the current situation at hand) about you, your life or your current situations/circumstances.  What this means for you is that when you purchase your reading DO NOT include any information or details other than your name and your email address (so you can receive the pdf of your reading, of course).
DOES THAT MEAN I CAN'T ASK A SPECIFIC QUESTION?
Yup.  That is absolutely what it means.  The reason for this is two fold:
First of all, if being a reiki master has taught me anything it is that what we think we need and what we actually need are 99.999999999% of the time two completely different things.  I let The Universe tell you what you need to know at the time.
But sometimes your instincts are right and the things that have been in the forefront of your mind are precisely what The Universe thinks you need to know.  Other times it's not.  Sometimes we have to take the longer path to reach our destination and the PTB (Powers That Be, or whoever it is that is in charge of this stuff) know that all too well.  The journey is the destination and blah blah blah…you know what I mean?
Second of all it ensures I'm on the level.  If I know nothing about you and your circumstances then I can't possibly use that information to manipulate your reading and design it to prey on you and your hopes and fears.  It helps keep everything above board – all nice and honest like.
Of course there are a million more reasons why I do cold readings but if I listed them all we'd be here all freakin' day and that simply won't do.
CAN I BUY A READING AS A GIFT FOR SOMEONE ELSE?
 Hell yes you can.  You totally can!  Just include a note to me during checkout with the name of the recipient, any little note or special instructions (like a delivery date for the gift card) you'd like to include as well as their email address and I'll send them an email with a gorgeous gift card attached.  The best part?  They do nothing to redeem it!  Their reading will arrive in the inbox. Wham. Bam. Thank you, ma'am.
ARE YOU READY FOR YOUR READING?
SUPER-DUPER IN-DEPTH YEARLY TAROT READING:
$275

I look forward to reading for you.  Together we can watch your future unfold…how cool is that?  Pretty damn cool. If you have any questions, please refer to the Tarot FAQ and if your question isn't answered there feel free to drop me a line and ask away.  I'm always happy to help (as long as it doesn't involve changing diapers…not that that has anything to do with anything…I just wanted to clarify that that specific type of help is…well…you're on your own).
WHAT PEOPLE ARE SAYING ABOUT THEIR TAROT READINGS: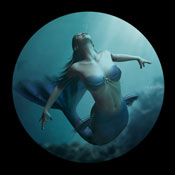 SHYLAH R. – LCSW
"I have had the privilege of indulging in both the Year at a Glance Tarot Reading and the Super-Duper In-Depth Yearly Tarot Reading. I enjoy intuitive readings and have gotten numerous readings in the past in multiple forms from a variety of individuals. To be perfectly honest, I was a little put off at first by the concept of a "cold" reading. I was convinced there was no way in hell that someone would be able to provide insight into my life with zero details or direction. I stand corrected. Alli is a marvelous, quirky human being all on her own but add in her remarkable intuitive gift and you're in for a treat. She is accurate, detailed and above all, honest. Everyone knows that you can't polish a turd and she does not try to. Alli tells it like it is but offers helpful solutions whenever possible. Oftentimes, she has given me ideas I hadn't considered (or just slapped some sense into me when I went total Chicken Little and was convinced the sky was falling). I consult my reading several times each month as it provides a road map and general overview to navigating through the twists and turns of life. When I am faced with a bump in the road (or a Mario Kart banana), I refer back to the reading and glean more understanding relative to my circumstances. I review my reading after the fact as well and have had more ah-ha moments than I care to admit. Why should you go for it? Alli is super chill and practical with her readings, the reading comes to you in the most aesthetically pleasing format and the experience as a whole is wonderful. You will not be disappointed."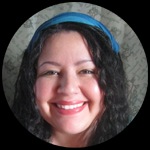 RAQUEL SOMATRA – ARTIST/WRITER/POET, RAQUELSOMATRA.COM
"The Year-in-Review is just incredible. Firstly, you got my personality down, I mean, creepily accurately. I totally am airy and in need of integrating more action and fire based energy into my life. I absolutely am needing to bring more analytic plans to balance all my ideas. You wrote that this is the month to integrate that– well, I'm using an accountability partner for the first time ever! This is def. the month I am beginning to set goals, talk them through, and get them done!  Although much of your reading is set for the future and I can't exactly say if it's come to pass, I do know much of what is planned this year and you definitely have the themes down.  For instance, in May you talk about nostalgia and the theme of the past. May is my birth month and I do think about the past around this time. It also will be the one year anniversary of the suicide of a beloved family member.  In July, I am visiting my grad school for the very first time. You wrote that this is a great time to write… well, I am studying poetry in school!  From May to August I will be spending time with family. It totally makes sense that I will be fed up with them by August! As for a baby, my husband and I were hoping to wait till 2015, but you never know… 🙂  I am definitely going to reference this throughout the entirety of this year. It's already so accurate and I'm excited to use it to plan my goals and adventures."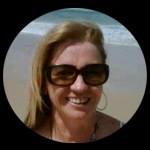 ESTELLE WILLIAMS – EDITOR, SMARTHEALTHYWOMEN.COM
"Thanks once again for the reading! I really enjoyed it and thought it was a great way to deliver a snapshot of the year ahead with a breakdown of months so I can keep track of what's coming up for me. I also loved how you tied the beginning of the year up with the end of the reading, bringing it around full circle. Thanks also for providing the written reading as it makes it easy to find where I'm at during the year ahead and what to plan for!! And thank you also for helping me look forward to the year ahead and plan for the joys and pitfalls that may arise – forewarned is forearmed after all! Namaste & Blessings to you <3"
GET YOUR SUPER-DUPER IN-DEPTH YEARLY TAROT READING TODAY.
 SUPER-DUPER IN-DEPTH YEARLY TAROT READING:
$275

Kisses & Chaos,
Alli Woods Frederick
*IT IS IMPORTANT TO NOTE THAT THE FUTURE IS NOT SET IN STONE.  MORE OFTEN THAN NOT A READING WON'T ONLY ADDRESS A CURRENT AND/OR FUTURE PROBLEM/SITUATION BUT WILL ALSO SUGGEST WAYS TO BRING ABOUT A DIFFERENT OUTCOME, LESSEN THE IMPACT (IF NEGATIVE), ENHANCE THE OUTCOME (IF POSITIVE) OR AVOID THE SITUATION ENTIRELY.  ULTIMATELY THE DECISION LIES WITH YOU AND HOW YOU CHOOSE TO RESPOND WILL NATURALLY EFFECT THE OUTCOME & YOUR FUTURE.  YOU ARE THE MASTER OF YOUR OWN FATE, THE READING MERELY HELPS PREPARE YOU FOR YOUR JOURNEY.
**READINGS ARE GIVEN ON A FIRST COME FIRST SERVED BASIS.  TURNAROUND TIME VARIES BASED ON THE NUMBER OF CLIENTS AHEAD OF YOU.  24 HOURS AFTER YOU BUY YOUR READING YOU'LL RECEIVE AN EMAIL TELLING YOU WHEN YOUR TAROT READING WILL ARRIVE IN YOUR INBOX. BUT DON'T WORRY – THE WAIT IS NEVER CRAZY-LONG.  X MY HEART. *WINK*
***PLEASE NOTE: THERE ARE NO REFUNDS ISSUED FOR TAROT CARD READING SERVICES OR MONTHLY TAROT CARD READING SUBSCRIPTIONS.  ALL SALES ARE FINAL.  READINGS ARE FOR ENTERTAINMENT PURPOSES ONLY AND ARE NOT INTENDED TO REPLACE LEGAL, FINANCIAL OR MEDICAL ADVICE/ATTENTION. IF YOU ARE NEED OF LEGAL, FINANCIAL OR MEDICAL ADVICE/CARE PLEASE SEEK IMMEDIATE ASSISTANCE FROM A PROFESSIONAL.
IMAGES :: © 2016 ALLI WOODS FREDERICK. ALL RIGHTS RESERVED. ::