You are absolutely, one hundred percent, allowed to say "No" without a single explanation. You don't have to make up excuses. You don't have to tell the truth. Of course you also don't have to be an ass about it either. A simple "I appreciate the offer but no thank you" or "Thank you but I'm not interested" is absolutely all you need to say.
YOU CAN PUT YOUR FOOT DOWN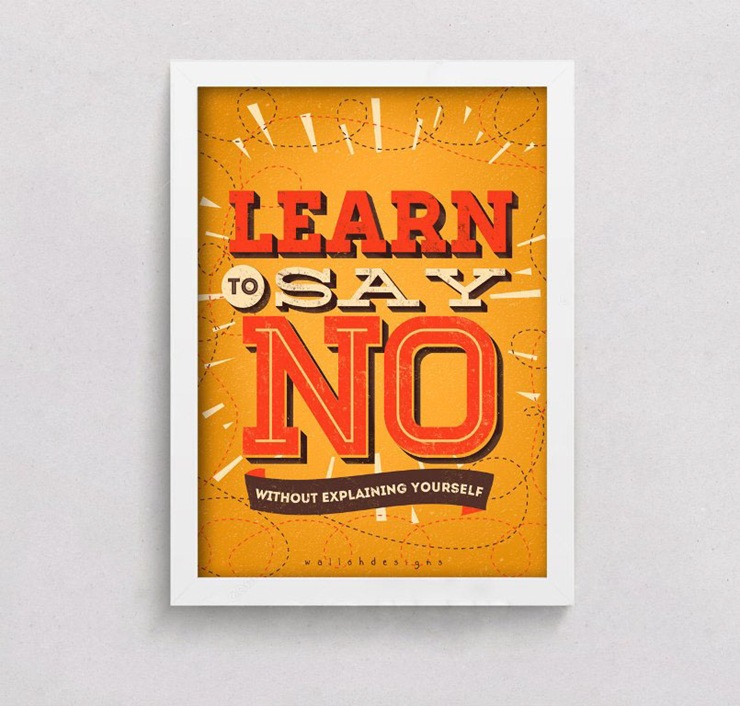 I know for all my female readers out there this goes against our social conditioning to be agreeable, apologetic and to feel guilty when not doing what others want us to do.  It's hard for us to say no and simply leave it at that.
We don't want to hurt feelings and we have been trained with great efficiency by our culture that women should acquiesce and always do what others want first and put our own needs last – because that is what a good woman was.  We are the caregivers after all.
But don't buy into it.  Say no if you don't want to do it.  It's okay.  The world will not stop.  You will not be burned at the stake…anymore.  It is fine to put yourself – your needs and your wants – first.  This is not advocating selfishness.  I'm not Ayn Rand.  It is advocating self-care and knowing that serving yourself first allows you to better serve others in ways that supports both you and the others in question.
SO JUST SAY NO.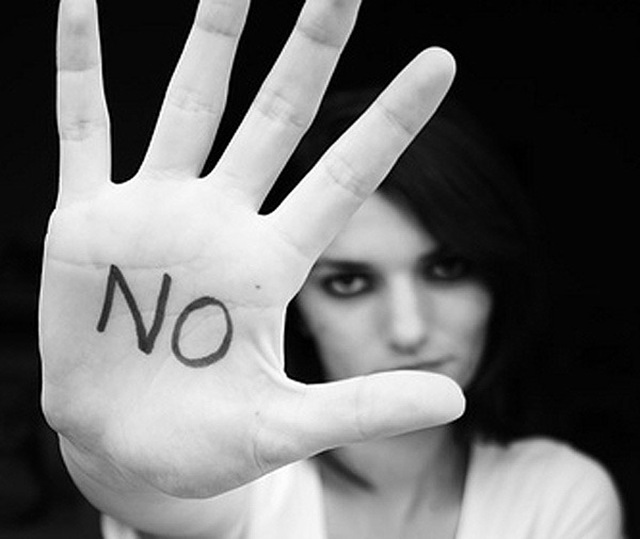 I promise you'll live if you do.  I have turned down business deals which could have made me money because the company's ideals and mine didn't align…and I'm still here.  Alive and kickin'.  And you will be to.
When have you said no, without explanation, and how did you feel afterwards?  I'd love to know.  Feel free to dish your empowering (or souring) experience in the comments.  I'd love for us to discuss this…especially as women, since saying no without apologizing immediately afterward goes against this quietly assigned aspect of our gender role.  (And I swear I'm not getting all hardcore vagina-flashing, man-hating feminazi on you.  That's not my style.  I'm all about the love, remember?)  So share away…
HOW DID IT FEEL WHEN YOU SAID NO?
Until next time…
Kisses & Chaos,
Alli Woods Frederick
IMAGES  ::  LEARN TO SAY NO BY LADY MARIE SANTELICES  ::  NO VIA GRASSROOTSY  ::