We all feel a little lost and confused sometimes. It's part of the human condition. We need a little reassurance. We have difficulty sussing things out. We can't see the forest for the trees. We need a little help. We need clarity. Together we can look ahead at your year to come and discover solutions.
THAT'S WHERE A YEAR AT A GLANCE TAROT READING ENTERS THE PICTURE.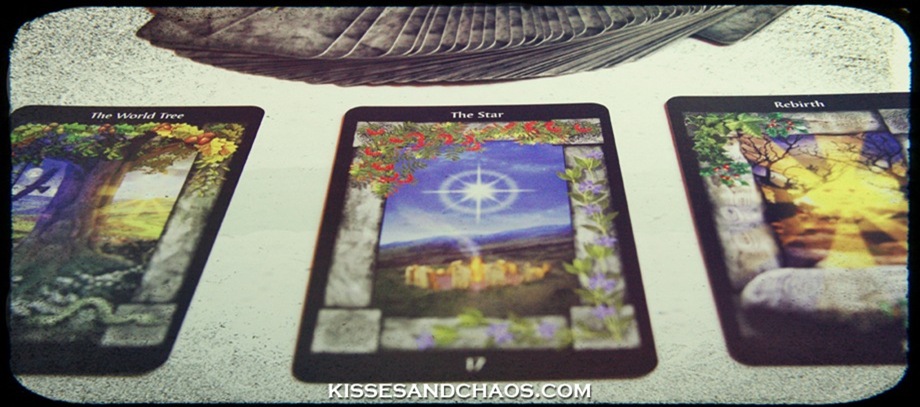 My Year At A Glance Tarot Reading is anything but short and sweet. It starts with the current month and gives you a one year, month by month overview of what's in store for your year to come and then delivers it to your inbox as a handy little (okay…it's not so little) pdf.

WHY ONE YEAR?
A Year At A Glance Tarot Reading provides a month by month look at what's potentially* in store for you. If you keep an appointment book and like to write to do lists then this reading is for you. It gives you a bird's eye view of the next twelve months so that you can formulate a game plan and set the course for your life.
This reading is also great if you're going through a transitional period. Okay, so technically we're always in a transitional period, but I mean one that has bit more depth, a bit more bite to it. Example? I gave myself this reading after my divorce to gain more clarity on the year ahead and to know what to look for and what to avoid. That being said, you don't have to be in a state of upheaval to receive a reading. Sometimes the best reason to do things is just for the hell of it. Curiosity is a good thing, despite what any cats might tell you.
HOW DOES IT WORK?
You purchase your Year At A Glance Tarot Reading and I email you a detailed pdf of your results. It's that easy.
I perform my readings cold. This means I know nothing (or if I already know you, then as little as possible) about you, your life or your current situations/circumstances. What this means for you is that when you purchase your reading DO NOT include any information other than your name and your email address (so you can receive the pdf of your reading, of course).
DOES THAT MEAN I CAN'T ASK A SPECIFIC QUESTION?
Yup. That is absolutely what it means. If being a reiki master has taught me anything it is that what we think we need and what we actually need are 99.999999999% of the time two completely different things. I let The Universe tell you what you need to know at the time.
If you'd like a more detailed explanation of why, exactly, I conduct my sessions this way, you can pop over to my Tarot FAQ where you'll find a list of the most commonly asked questions and my answers.
ARE YOU READY FOR YOUR READING?
YEAR AT A GLANCE TAROT READING:
$125
I meditate, draw a ton of cards and email you my interpretation. You'll receive confirmation of your reading along with the date your reading will arrive within 24 hours** of your purchase.

WHAT OTHERS ARE SAYING ABOUT THEIR YEAR AT A GLANCE TAROT READING: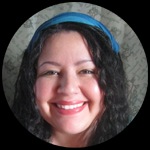 RAQUEL SOMATRA – ARTIST/WRITER/POET, RAQUELSOMATRA.COM
"The Year-in-Review is just incredible. Firstly, you got my personality down, I mean, creepily accurately. I totally am airy and in need of integrating more action and fire based energy into my life. I absolutely am needing to bring more analytic plans to balance all my ideas. You wrote that this is the month to integrate that– well, I'm using an accountability partner for the first time ever! This is def. the month I am beginning to set goals, talk them through, and get them done! Although much of your reading is set for the future and I can't exactly say if it's come to pass, I do know much of what is planned this year and you definitely have the themes down. For instance, in May you talk about nostalgia and the theme of the past. May is my birth month and I do think about the past around this time. It also will be the one year anniversary of the suicide of a beloved family member. In July, I am visiting my grad school for the very first time. You wrote that this is a great time to write… well, I am studying poetry in school! From May to August I will be spending time with family. It totally makes sense that I will be fed up with them by August! As for a baby, my husband and I were hoping to wait till 2015, but you never know… 🙂 I am definitely going to reference this throughout the entirety of this year. It's already so accurate and I'm excited to use it to plan my goals and adventures."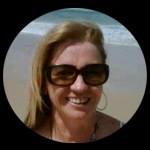 ESTELLE WILLIAMS – EDITOR, SMARTHEALTHYWOMEN.COM
"Thanks once again for the reading! I really enjoyed it and thought it was a great way to deliver a snapshot of the year ahead with a breakdown of months so I can keep track of what's coming up for me. I also loved how you tied the beginning of the year up with the end of the reading, bringing it around full circle. Thanks also for providing the written reading as it makes it easy to find where I'm at during the year ahead and what to plan for!! And thank you also for helping me look forward to the year ahead and plan for the joys and pitfalls that may arise – forewarned is forearmed after all! Namaste & Blessings to you <3"
GET YOUR YEAR AT A GLACE TAROT READING TODAY.
YEAR AT A GLANCE TAROT READING:
$125

Kisses & Chaos,
Alli Woods Frederick
*IT IS IMPORTANT TO NOTE THAT THE FUTURE IS NOT SET IN STONE. MORE OFTEN THAN NOT A READING WON'T ONLY ADDRESS A CURRENT AND/OR FUTURE PROBLEM/SITUATION BUT WILL ALSO SUGGEST WAYS TO BRING ABOUT A DIFFERENT OUTCOME, LESSEN THE IMPACT (IF NEGATIVE), ENHANCE THE OUTCOME (IF POSITIVE) OR AVOID THE SITUATION ENTIRELY. ULTIMATELY THE DECISION LIES WITH YOU AND HOW YOU CHOOSE TO RESPOND WILL NATURALLY EFFECT THE OUTCOME & YOUR FUTURE. YOU ARE THE MASTER OF YOUR OWN FATE, THE READING MERELY HELPS PREPARE YOU FOR YOUR JOURNEY.
**READINGS ARE GIVEN ON A FIRST COME FIRST SERVED BASIS. TURNAROUND TIME VARIES BASED ON THE NUMBER OF CLIENTS AHEAD OF YOU. 24 HOURS AFTER YOU BUY YOUR READING YOU'LL RECEIVE AN EMAIL TELLING YOU WHEN YOUR TAROT READING WILL ARRIVE IN YOUR INBOX. BUT DON'T WORRY – THE WAIT IS NEVER CRAZY-LONG. X MY HEART. *WINK*
***PLEASE NOTE: THERE ARE NO REFUNDS ISSUED FOR TAROT CARD READING SERVICES OR MONTHLY TAROT CARD READING SUBSCRIPTIONS. ALL SALES ARE FINAL. READINGS ARE FOR ENTERTAINMENT PURPOSES ONLY AND ARE NOT INTENDED TO REPLACE LEGAL, FINANCIAL OR MEDICAL ADVICE/ATTENTION. IF YOU ARE NEED OF LEGAL, FINANCIAL OR MEDICAL ADVICE/CARE PLEASE SEEK IMMEDIATE ASSISTANCE FROM A PROFESSIONAL.
IMAGES :: © 2016 ALLI WOODS FREDERICK. ALL RIGHTS RESERVED. ::