Valentine's Day Downloads
*PLEASE NOTE THESE ARE NO LONGER AVAILABLE FOR PURCHASE. THESE HAVE BEEN DISCONTINUED*
I can never find cards I like…not for birthdays, weddings or holidays.  That's precisely why I make a lot of my own cards.  This time around I thought I might share some of them with you.  Perfect for all you last minute shoppers, all you need is a printer and paper and voila!  You're all set!  If you aren't big on snail mail, the mini-posters make great e-cards.  Individual sets are $5 or you can buy both sets for $8.  Here's what you get:
Set #1: For those of us that are soft and mushy and in love with love the set includes two cards and one mini-poster…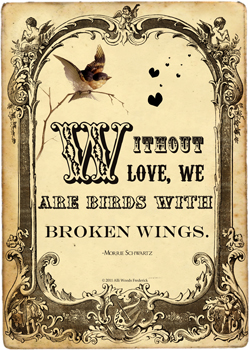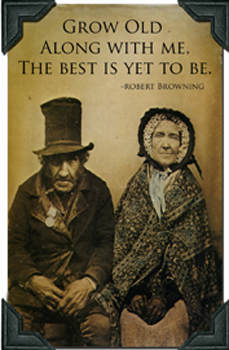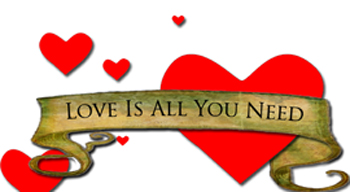 Set #2: For those that are more fond of sarcasm than fluffy bunnies and rainbows, this set contains one card and two mini-posters…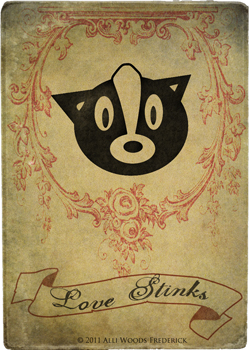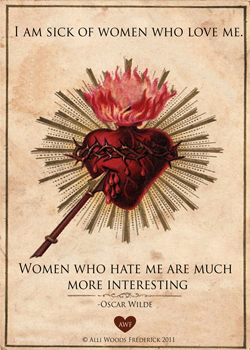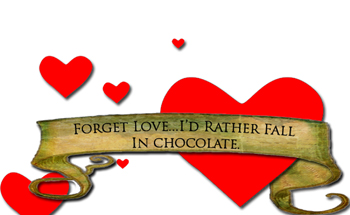 After you make your purchase you'll receive an email with the .pdf attached.  Easy peasy!  If you have any questions or problems with your download, feel free to shoot me an email.
I hope you and yours enjoy these cards as much as I enjoyed making them.  And since I'll be busy on Valentine's Day, I'll just go ahead and wish you a wonderful day right now.  May it be filled with love…love for yourself and love for others.
Kisses & Chaos,
Alli Woods Frederick