*a response to Gala Darling's "Confession Time: Sometimes I Have Tattoo Regrets"*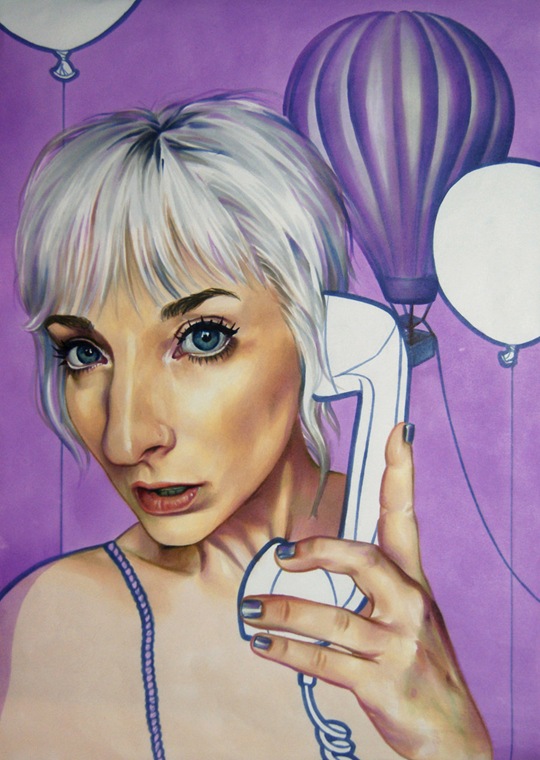 Back in April, blogger Gala Darling posted an article titled "Confession Time: Sometimes I Have Tattoo Regrets." The post itself was completely innocuous. One hundred percent safe for human consumption.
Her post was sponsored by Oxygen's "Best Ink" so it's about what one expects from a paid post…nothing too hard hitting or over the top, just a simple post with a few videos and an interview with the show's host. Like I said, a completely harmless blog post.
BUT SOMETHING GRABBED MY ATTENTION.
There, amid her tattoo musings, was a remark that has been bugging the hell out of me ever since. There, in the opening paragraph of her post was this:
"Getting inked is one of the few decisions you make that really sticks with you for life. Jobs come and go, marriages can get annulled, children grow up and move away… But tattoos remain."

– Gala Darling
SAY WHAT?!?
I was shocked by the statement. Shoot, I obviously still am if I'm deciding to write about it two months after I read it.
A tattoo is a scar and yes, it is permanent, but so is the decision to get married. And if you regret the decision enough to get an annulment then I'm guessing that decision will leave a scar of its own. Is it visible? No, but it's still there…it's still permanent. You can't magically undo the damage.
No one can turn back time and not get married (or annulled for that matter). For someone who means their vows and loves their spouse, ending the marriage is a tragedy that is no different than the death of a loved one and the pain lingers for a lifetime.
AND CHILDREN LEAVING HOME?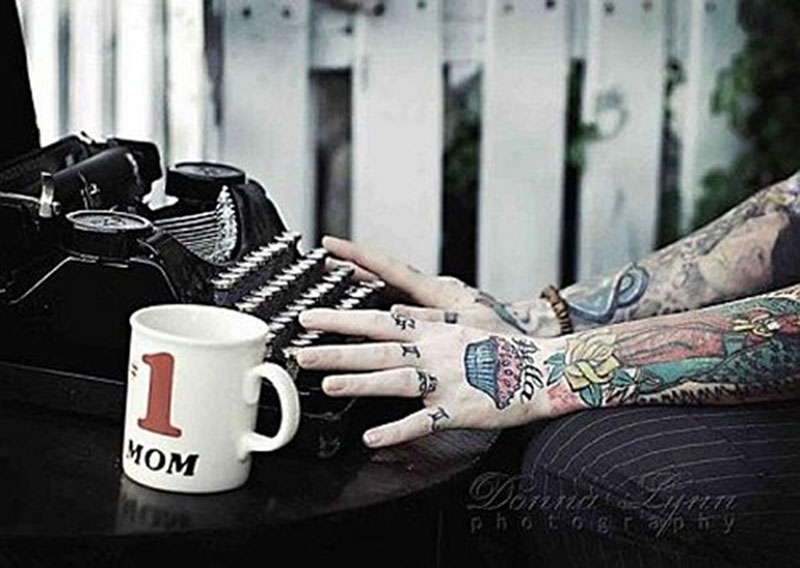 As far as I can tell through my relationship with my mother (and just about every other parent I've ever spoken to about their children) being a parent is a VERY permanent decision, regardless of age or physical distance. No matter how old they are almost every parent I know feels a need to take care of their little baby…even if their baby is a 37 year old 6'5″ linebacker.
The thought of placing more importance and permanence on tattoos than lifelong commitments like marriage and parenthood, decisions that should carry far, far more weight, is something I just can't wrap my head around. It seems very out of touch for someone that has based a large portion of their career on concepts of love and energetic connections.
GALA'S POST LEAVES ME WONDERING IF THIS MINDSET IS BECOMING COMMONPLACE…
…that love and commitment no longer hold any meaning and that these most precious of things are becoming disposable…just like everything else in our society. Pervasive. Chronic. Temporary. Disposable.
Those of you who come here with any regularity know I'm not an armchair warrior, so please know this isn't an attack. I've read Gala for years and am not, by any stretch of the imagination, a hater. This is merely an observation about a comparison I simply can't fathom.
Am I the only one that feels this way about that remark? Is this truly the prevalent mentality in our society? What do you think? I'd love to hear your opinions. Just remember to keep it nice. No snark or bitchiness, please.
Kisses & Chaos,
Alli Woods Frederick
PS – WANT MORE TATTOO-Y GOODNESS? I'VE GOT YOU COVERED. CLICK HERE TO READ MORE.
IMAGES :: GALA DARLING – MARIA BJORN BOMOBERG :: EXAMINER.COM ::