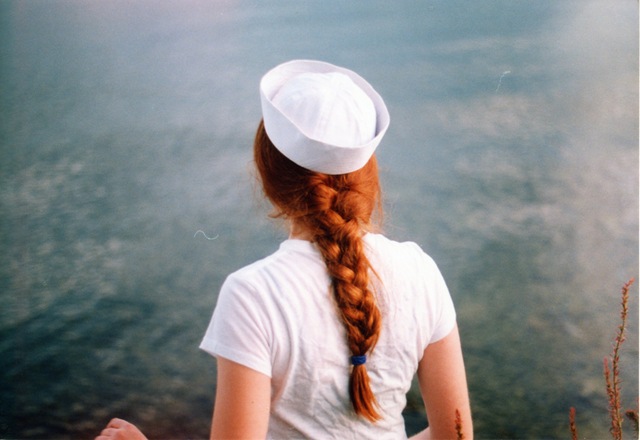 I HAVE  been told my fashion sense runs a bit on the theatrical side.  I not only freely admit this fact, but I consider it a point of pride.
GETTING DRESSED should be fun!  This is doubly true for holidays and special events.
HEY SAILOR!
THIS TIME OF YEAR there are backyard barbeques, family reunions, road trips, beach vacations and, of course, the Fourth of July.  And for reasons known only to my subconscious, all those things make me want to get all nautical.  What barbeques and sailboats have to do with each other I'll never know, but there it is nonetheless.
NATURALLY I put together a summer shopping lust list – a sail-full of sea inspired styles.  So hoist the main sail and enjoy.
SETTING SAIL FOR SUMMER FUN
ANCHORS AWAY!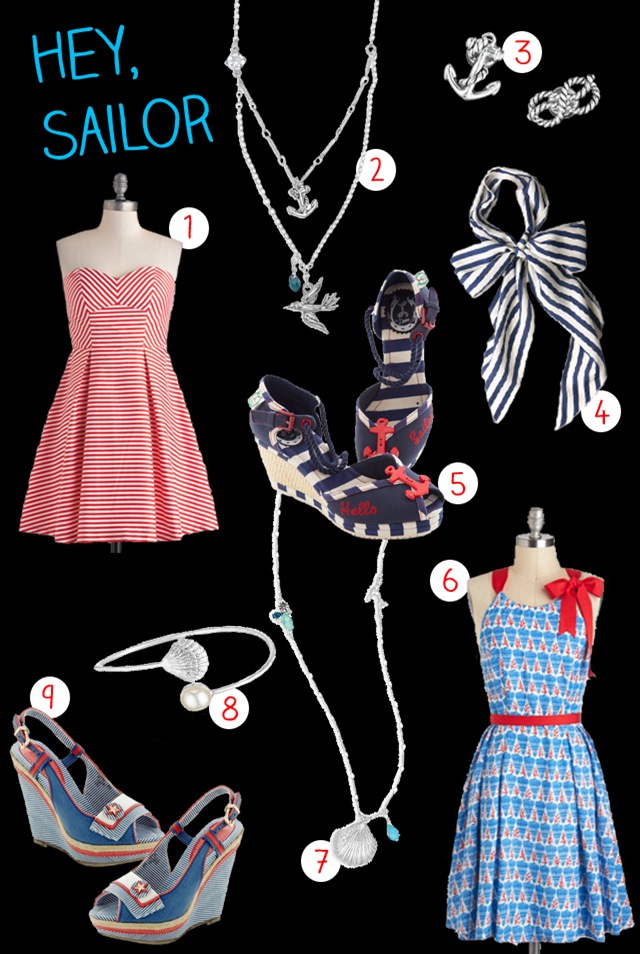 1 – just like stroll times dress  ::  2 – maritime double pendant necklace  ::  3 – maritime knot + anchor studs  ::  4 – bow to stern scarf   ::  5 – nautical smile wedge  ::  6 – eva franco reef me breathless dress  ::  7 – cote d'azur long pendant necklace  ::  8 – shell + pearl cuff  ::  9 – boat couture wedge  ::
Kisses & Chaos,
Alli Woods Frederick
image ::  untitled – connor creagan  ::
*this post contains affiliate links*