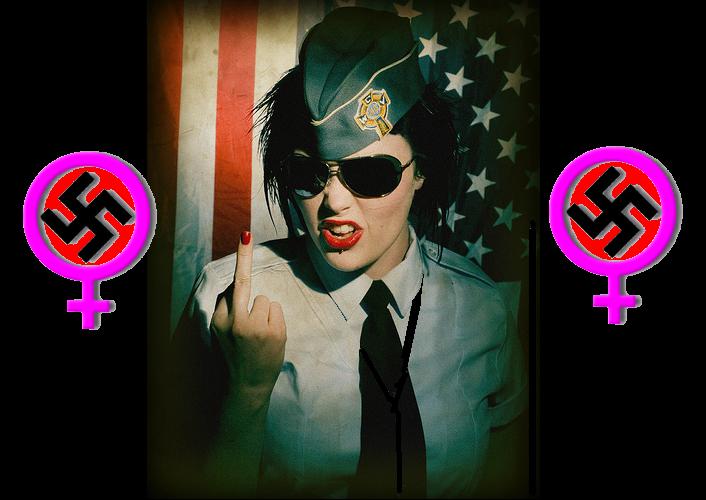 I was reading Gala Darling's recent post, "Feminism Wasn't Supposed To Make Us Miserable," and it made me start thinking about something…
HOW FEMINAZIS HAVE RUINED FEMINISM
Before anyone gets miffed thinking I'm attacking feminism, allow me to explain. A feminazi is an extremist who tells you that being a stay at home mom is degrading and harmful to all women, that makeup and shaving make you subservient to men and the masculine/mass media idea of beauty, that real feminists don't play with the boys – they play against them – and that doing anything other than that makes you an ignorant traitor to your gender and to feminism.
I have one word regarding those beliefs: Bullshit.
HOW ARE THOSE STATEMENTS AND BELIEFS ANY LESS OPPRESSIVE AND HARMFUL THAN WHAT THEY RALLY AGAINST?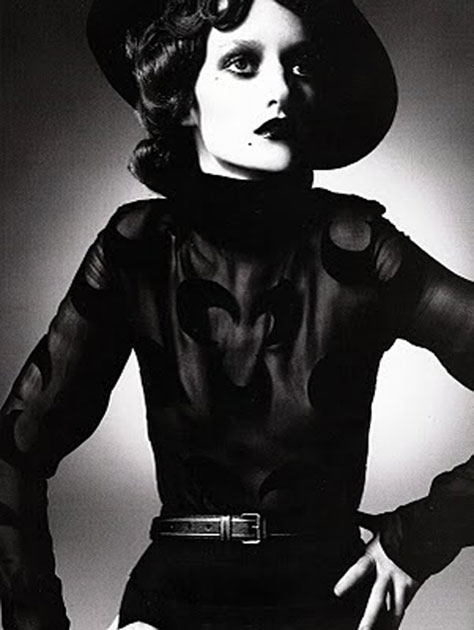 "Modern feminism has become about mandatory consensus and stipulating to an entirely liberal ethical code."
-via Sodahead
Some extreme feminists have made feminism more about conforming to what they think a woman should be as well as duking it out with and, in some cases, even the outright hatred of men. But what feminism is really about is a woman's right to choose the life that makes her happy and to be free and equal to men.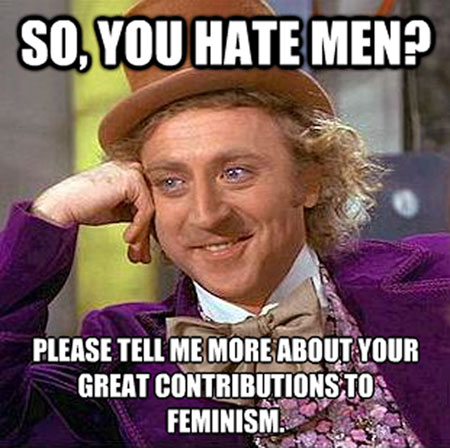 Real feminism respects a woman's choice to enjoy feeling attractive or being a housewife or a CEO who kicks ass and takes names, to having hairy armpits or not – whatever she chooses.
Feminism should be about female empowerment & equality, not being in combat against men or forcing women to conform to a different (read as 'their') ideal of what a woman should be.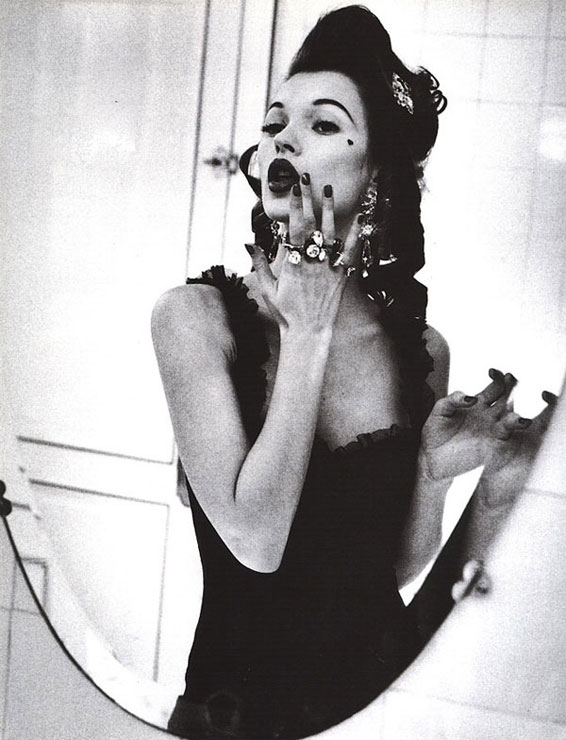 True feminism is about supporting all women and allowing us to create our own standards and establishing our own independent ideas of what it means to be a woman.
I like to look nice because I have respect for myself and I enjoy it. I like how I feel when I'm gussied up and look good. It's fun, damn it.
If I have a child someday I fully plan on staying at home with it not because it's "right" or because I "have to" but because I choose to do so. That doesn't mean I am any less of a woman or a feminist nor does it mean I am kowtowing to men or begging for their approval. It's what I want, what makes me happy and my freedom to choose those things…and THAT is what true feminism is about.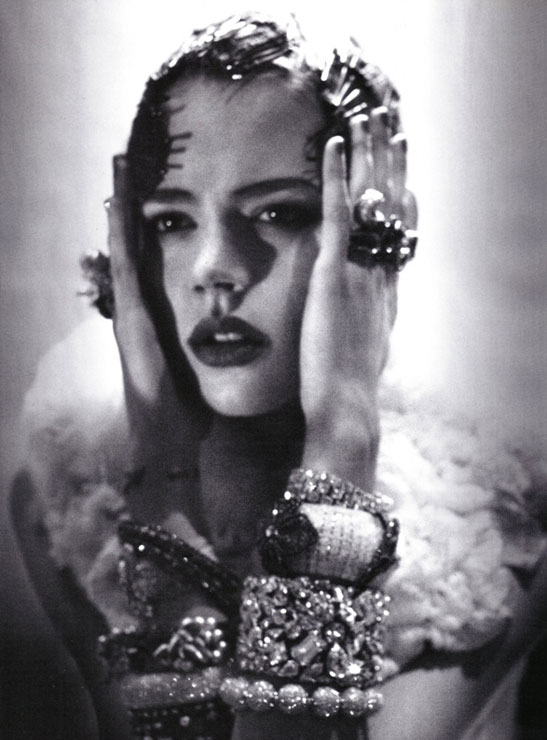 "If we want to be good feminists, real feminists, then we should embrace women, regardless of their political agendas and beliefs."
-via Sodahead
*end diatribe*
Kisses & Chaos,
Alli Woods Frederick
IMAGES :: ARTIST UNKNOWN :: ALL OTHER IMAGES – VOGUE ITALIA ::