This is a little something I posted on instagram last week and, after all the interest in this shot, I decided to make it the latest in the  Art For All series.  Just click the pic to be taken to the download page.  I hope it lifts you up and makes your heart smile.  Let it be your daily affirmation.  Enjoy, my dears.  Smooches!
Living The Dream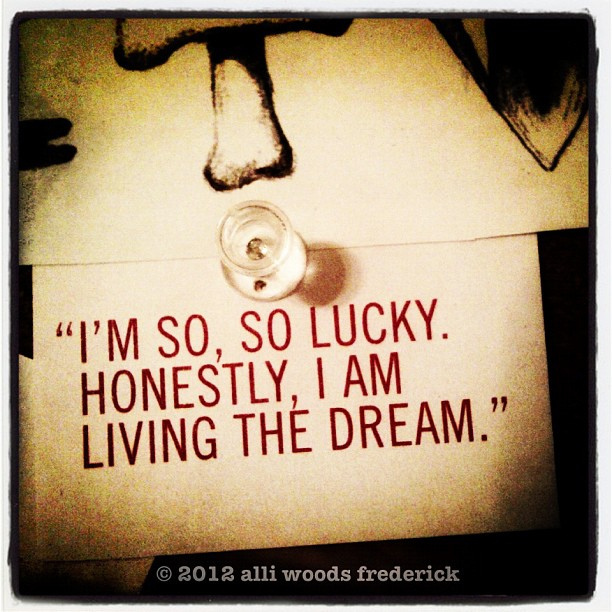 Kisses & Chaos,
Alli Woods Frederick
image credit: "living the dream" © 2012 alli woods frederick. all rights reserved.