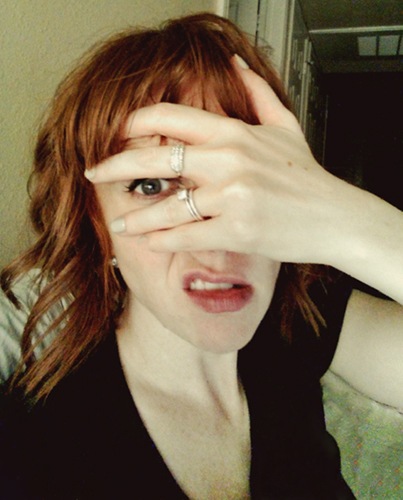 I KNOW it's considered "unprofessional" to apologize for a lack of posting, but screw it.  I've never been much of one for rules.
I'M SORRY I haven't been posting.  I'm sick as a dog with a nasty kidney infection but I'm pumped full of antibiotics and am on the mend so I promise I'll be back here as soon as I'm feeling up to snuff.
IN THE MEANTIME check out this uber-awesome contest courtesy of Modcloth to tide you over until my return.  You can win $100 of Modcloth-y goodness to give your spring wardrobe a cute little kick in the butt.  Here are the details:
The contest kicks off today and runs through 7 AM PST on 3/18.  ModCloth wants you to check out their brand new Style Gallery, post a photo, give other images some Kisses & Chaos style love and share the must-have looks with your friends throughout the week of 3/11-3/18.
The photo that gets the most community lovin' will win a $100 ModCloth gift card! Um, yes please!
But wait, there's more!  Two random lovers of the winning pic will also each score a $50 gift card! Can I get a woohoo?
Head over to ModCloth right now to join the Style Gallery or just check out all of the fashion-y cuteness!
Extra Style Gallery Details
So how will the lucky winner be selected?
The owner of the image with the most 'loves' between 7 a.m. PT 3/11 and 7 a.m. PT 3/18 will win a $100 ModCloth gift card.
When will winners be announced?
ModCloth will contact the winners via email by 3/22 and announce the winners on the blog at 7 a.m. PT 3/27.
Good luck, my lovelies.  If one of you wins I fully expect to see pics of all the goodies you buy.  Deal?
Miss you bunches & I promise I'll get better as soon as possible.
Oodles of Kisses & some toned down Chaos,
Alli Woods Frederick
images :: © 2013 alli woods frederick  ::  © Modcloth  ::
*this is a sponsored/affiliate post*