WE ALL FEEL A LITTLE LOST AND CONFUSED SOMETIMES.  It's part of the human condition.  We need a little reassurance.  We have difficulty sussing things out.  We can't see the forest for the trees.  We could use a little clarity.  We could use a little help.
TOGETHER WE CAN DISCOVER SOLUTIONS.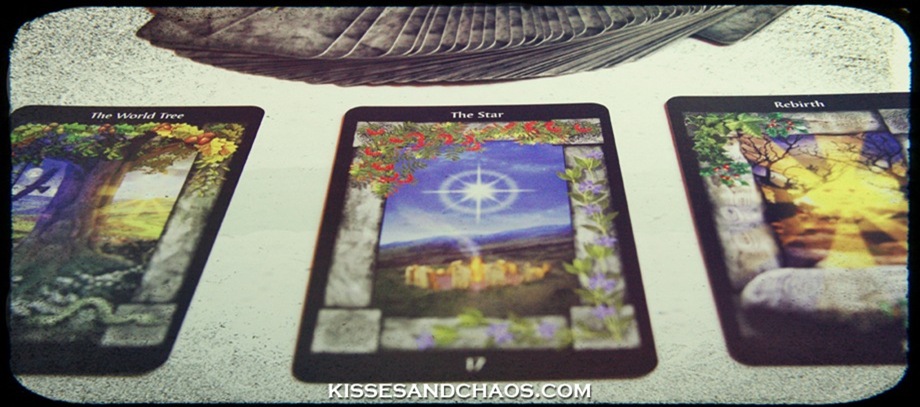 SINGLE CARD TAROT READING:
$5 EACH
FOR YOUR READING I DRAW A SINGLE CARD and email you my interpretation.  Why a single card?  Sometimes we can gain the most clarity by paring things down and focusing on one thing at a time.  A single card reading can help you gain clarity, a point of focus for the week or month.  We remove the clutter and hone in on what you really need to know right now.

DON'T WANT TO MISS A BEAT? Weekly and monthly subscriptions are available.  Your reading delivered straight to your inbox.
One Year Monthly Subscription (12 readings):
$54

One Year Weekly Subscription (52 readings):
$180

YOUR READING WILL ARRIVE in your inbox within 24 hours after purchase.  That's it.  That's all there is to it!
Get your single card tarot reading today.



Kisses & Chaos,
Alli Woods Frederick
COMING SOON: Reiki + Single Card Tarot Reading. Stay tuned for details.
images  ::  © 2013 alli woods frederick. all rights reserved.  ::
*PLEASE NOTE:  Due to the nature of the service there are no refunds issued for single card readings, weekly or monthly subscription services.  Readings are for entertainment purposes only and are not intended to replace medical help or attention.  If you are in need of medical care please contact a medical professional immediately.