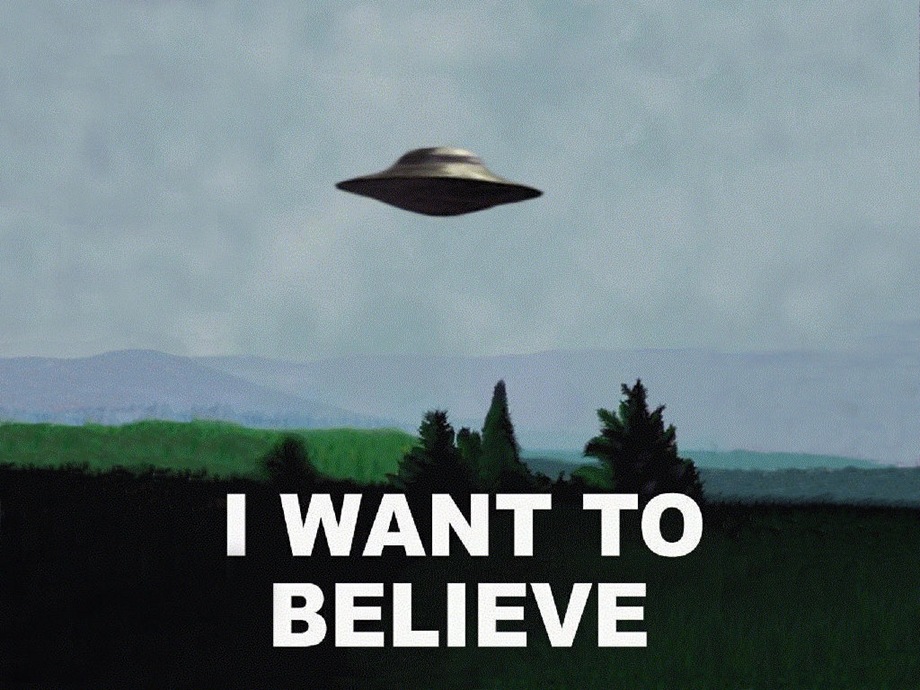 THINGS have been a bit rough around here for a while now with Mischa's health being such a roller coaster ride as of late.  (Those of you who keep in touch with me on Facebook no doubt recall his seizure a couple of weeks ago.)  So I thought today would be a good day to express a little gratitude by focusing on the positive (and the interesting) this fine Friday.
So I'll refrain from my typical babbling and instead jump straight into this edition of F*ck Yeah Friday as we talk about…
I WANT TO BELIEVE: QUOKKAS, DIAMOND PLANETS & DREAMS FULFILLED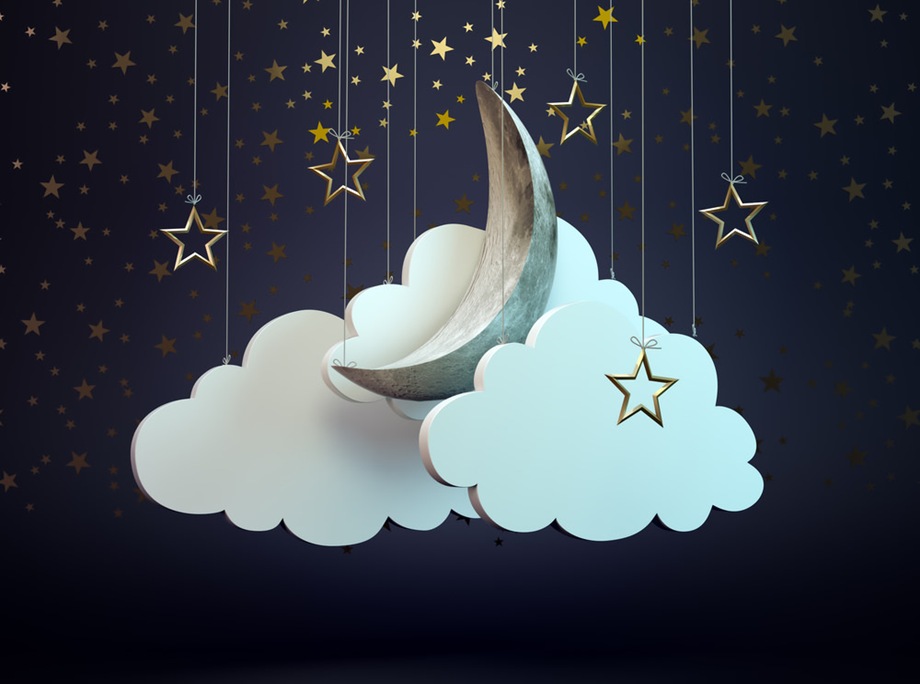 ~  ADORABLE little feral cat that came to visit and turned out to be so sweet she put me in a diabetic coma (not to mention how funny it was to watch Lavender get all kinds of cranky and territorial (her vocalizations were a riot) and how adorable Mischa was, purring and chatting away while rubbing on the door and desperately wanting to give his new friend kisses and snuggles).  She was scared of me for about 1/1000th of a second and then it was all cooing and kisses and rolling around on her back to have her belly rubbed.  Cute. As. A. Button.
~  THOUGHTFUL veterinarians who gave Mischa a month's supply of new medicine to try for free so we can make sure it works for him before we get him a prescription.  It's easy to forget sometimes that there are still genuinely kind people in the world.  Thanks, Dr. Butler.
~  CASSTRONAUT & Kate Towers interesting new film, EN GARDE, which I am seriously digging in a great big huge way.  This is a visual representation of what my innermost thoughts would look like if they were given form.
~  NICE big fat free tubes of the new YSL mascara for me to play with and just when I was running low on mascara too.  Talk about perfect timing!  Thank you, makeup gods, for taking care of my peepers.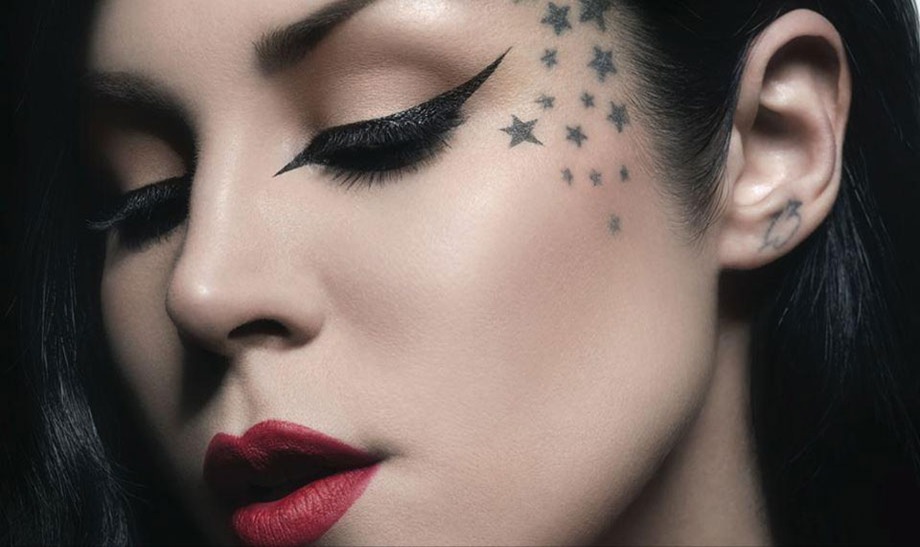 ~  KAT VON D'S response to the outrage over her Underage Red lipstick makes her the first official winner of the Kisses & Chaos Kickass Bitch Of The Week Award™.  I love that she refused to apologize and give in to the cyber-bullying of the ever-offended who run these crusades against self-expression and creative freedom because they jump to conclusions and get their knickers in a knot over misunderstandings of their own creation.  Thank you, Kat, for standing up and saying no.  (I wish Sia had done the same because her Elastic Heart video was brilliant and the accusations made were ludicrous.  The story it tells is heartbreakingly beautiful and needed no apology).
I'M WORKING ON A POST ABOUT THIS FORM OF BULLYING, CENSORSHIP AND ARTISTIC OPPRESSION.  SO MORE ABOUT MY FEELINGS ON THIS MATTER AND HOW IT IS NEGATIVELY IMPACTING SOCIETY AS A WHOLE AS SOON AS I CAN ORGANIZE MY THOUGHTS.  I WANT TO BE COHERENT AND THOUGHTFUL AND IF I WROTE IT THIS VERY SECOND IT WOULD BE ANYTHING BUT.  IN FACT, IT WOULD BE MORE LIKE THIS: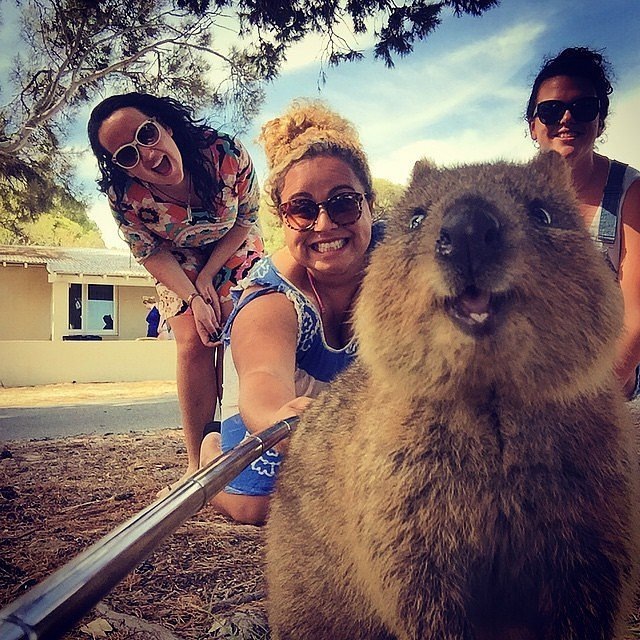 ~  QUOKKAS.  If a cartoon critter could come to life and walk among us it would be the quokka.  Have you ever met a group of wild animals that are so laid back that they are not only unafraid of humans but will actually mug for the camera with them?  They are the cutest photo-bombing marsupial in the world and they recently took over Instagram.  If these little guys don't make you smile then I'm pretty sure you have no soul.
~  EVER had a burning question about the cosmos but can't seem to find a reliable resource online?  Well now you can go directly to NASA and ask an astrophysicist.  I'm trying not to take advantage of this by asking questions like "Is the universe really, collectively, beige and if so can we fix that because I don't want to live inside a universe that looks like The Gap."  But if you have more legitimate queries you can ask them here:  NASA's Ask an Astrophysicist Service.  Pretty damn cool.
~  WHILE we're on the subject of space, in case you missed this gem of a news story a few years back there's a planet believed to be made of diamonds (and graphite but who gives a damn about graphite when…you know…diamonds).  Yup.  Diamonds.  I'm pretty sure Marilyn Monroe just rose from the dead.  It's pretty cool how they were able to determine this.  Get your smart on here.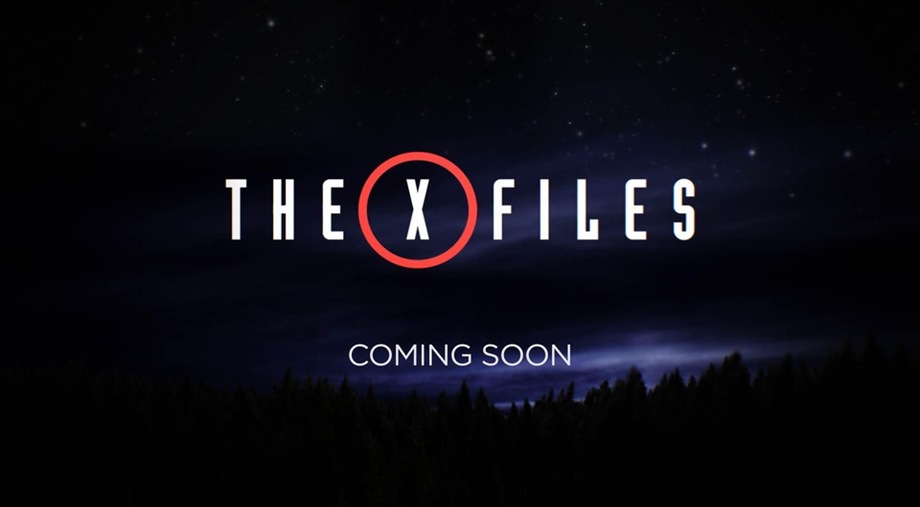 ~  THE X-FILES has officially been brought back from the Fox graveyard and will be airing 6 new episodes complete with my beloved Mulder & Scully.  Production begins this summer (that's summer 2015, boys and girls).  I can still barely contain my excitement.  According to executive producer/creator Chris Carter:
"I think of it as a 13-year commercial break," said Carter. "The good news is the world has only gotten that much stranger, a perfect time to tell these six stories."
I'm hoping that the success and viewer response is so substantial that they decide to pick it up as a complete series instead of a one-off event.  Wishes really do come true.  I have my beloved Mulder and Scully back. *wistful sigh*
~  AS though that weren't enough geeky goodness, Heroes is getting another shot at greatness and returning to NBC as Heroes Reborn (it was brilliant until the writers' strike trashed it in ways that are simply unspeakable) and there are whispers (again) of Firefly coming back (again – but I'll believe it when I see it…I'm especially doubtful these rumors are true since I have access to the press site for Fox and there is absolutely nothing there referencing Firefly – no press releases, nada – unlike The XFiles, but god knows I'd love to be proven wrong).  If all three of these shows get picked back up I will drop dead from pure happiness.  It's almost too much for this geek girl to handle.  This must be what heaven is like. *sigh*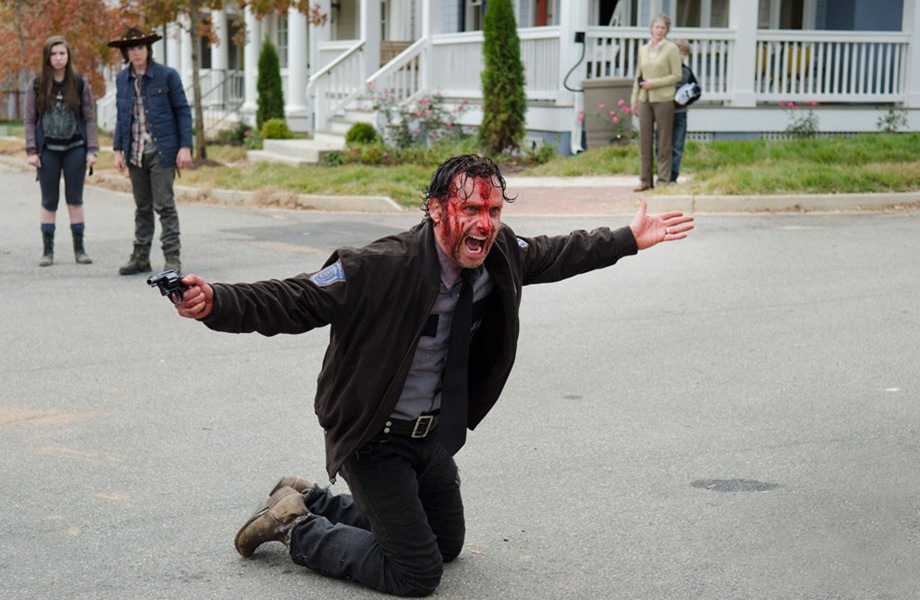 ~  THE WALKING DEAD 90 minute season 5 finale is this Sunday and I am scared to death.  They have been through the ringer this year (don't get me started on the death of Beth…again) and the tension is off the charts.  I think AMC needs to pay to send me to a cardiologist because this season has definitely caused my blood pressure to go up.  And I know that this Sunday will not be all sunshine and ponies…oh my no…
~  ON a more practical note:  if you've ever found yourself feeling like you need a doctorate in linguistic anthropology to figure out the hieroglyphics on your laundry care labels, well those days are over.  Here is a complete list of what those mysterious symbols on your clothing tags means.  Halle-freakin-lujah.
~  NEW ideas for new collaborations, which is always exciting.  There's so much potential in an idea…it hasn't failed or succeeded yet.  It just sits there all beautiful and perfect and shifting and changing, waiting to emerge and become whatever it's supposed to be.  Ideas are pretty amazing things.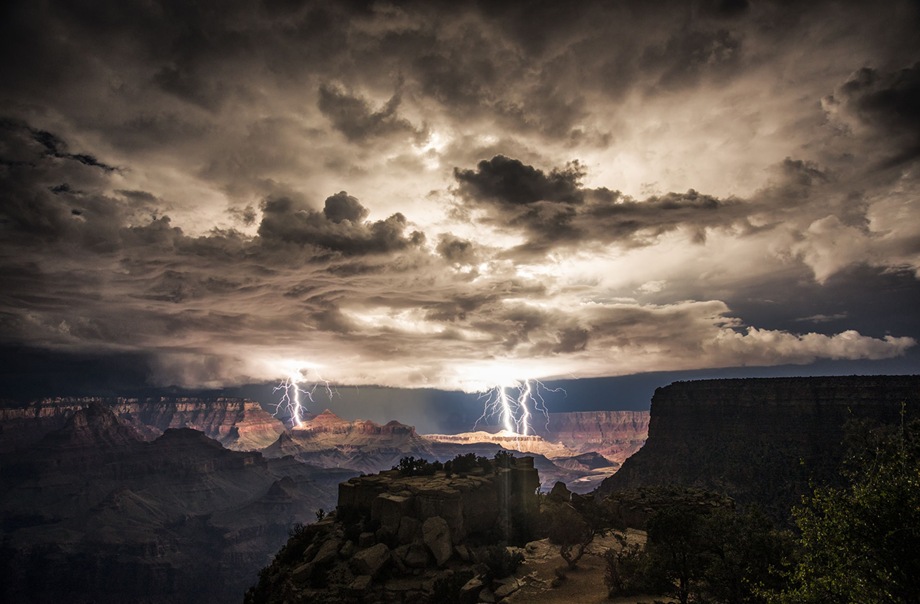 ~  THUNDERSTORMS.  We had our first real spring thunderstorm the other night and it was wonderful.  I've lived all over the country and one thing that is a determining factor in my feelings towards a place is what the thunder sounds like.  It sounds different everywhere on earth.  It rolls; it rumbles; it booms; it claps; it slowly slides from one horizon to the next.  While my current location doesn't have my favorite thunder (that honor is a tie between Houston and Philly), it's still nice, even if it does behave like an angry drunk more often than not…but the not makes up for the rest of it.
~  STARTING a new/old yoga routine.  I fell out of my practice with all the stress that's been going on and I'm finally making the time to care for myself once again…and it feels divine.  There's nothing like feeling the strengthening and stretching that yoga provides.  The way the muscles pull and burn and the hamster on the wheel that is my brain stops running and takes a nap for a little while.  Happy body, happy mind.  Oh yesssssssssssssss.
So what is tickling your fancy this week?  What has you excited?  What busts your buttons (to steal a line from The Wizard of Oz)?  Share your bliss in the comments below and have a super-awesome-f'ing weekend my lovelies.
Kisses & Chaos,
Alli Woods Frederick
PS – I KNOW MY POSTS HAVE BEEN SPORADIC AND I AM TRULY SORRY FOR THIS. MISCHA'S HEALTH HAS BEEN SO UP AND DOWN AND SO HAS MY GRANDMOTHER'S THAT IT'S BEEN HARD TO FIND THE TIME…ESPECIALLY WITH MISCHA SINCE HE IS 100% DEPENDENT ON ME FOR ALL HIS CARE WHICH HAS RESULTED IN MANY, MANY, MANY SLEEPLESS NIGHTS AS I SIT UP TO MONITOR AND COMFORT HIM. THIS STRESS COMBINED WITH SEVERE LACK OF SLEEP AND FOLLOWED BY MY USUAL MIGRAINES HAS MADE IT CHALLENGING FOR ME TO STRING WORDS TOGETHER IN A COHERENT FASHION, LET ALONE COME UP WITH INTERESTING TOPICS FOR YOU. MUCH OF MY TIME HAS BEEN SPENT WORKING ON ARTISTIC PROJECTS FOR YOU TO HOPEFULLY ENJOY IN THE COMING MONTHS. JUST PLEASE KNOW THAT I KNOW I'VE BEEN NEGLECTING KISSES & CHAOS BUT I HOPE YOU UNDERSTAND WHY. REST ASSURED I STILL LOVE YOU AND AM DOING MY BEST TO GET BACK INTO A REGULAR SCHEDULE AND DEVOTE THE TIME AND ENERGY TO YOU THAT YOU DESERVE. THANK YOU ALL FOR STICKING WITH ME THROUGH THICK AND THIN. I AM TRYING MY BEST, SO JUST BEAR WITH ME A BIT LONGER AS I TRY TO FIGURE OUT HOW TO WALK THIS TIGHTROPE. XOX. MAD LOVE TO YOU ALL, MY DARLING DEARS.

IMAGES  ::  SOURCE UNKNOWN (NO PUN INTENDED)  ::  SOURCE UNKNOWN  ::  EN GARDE © CASSTRONAUT & KATE TOWERS  ::  TEENSY88 ::  THE XFILES © FOX ENTERTAINMENT  ::  THE WALKING DEAD © AMC  ::  THUNDERSTORM OVER THE GRAND CANYON VIA CRENK ::