EVERYONE talks a big talk about the state of the world and how it should be a better place with greener grass and less traffic and more kindness, but how many people actually do something about it?
I know it seems big and complicated and an overwhelmingly large bite to chew, but it really is quite simple.
There's one thing, one little tiny thing that, if everyone on the entire planet would make the conscious effort to do, it would change everything and flip the world on its head.  One little thing and it's not even a secret.  It's so obvious, it's laughable.  So what does everyone need to do?
HOW TO INSTANTLY MAKE THE WORLD A BETTER PLACE…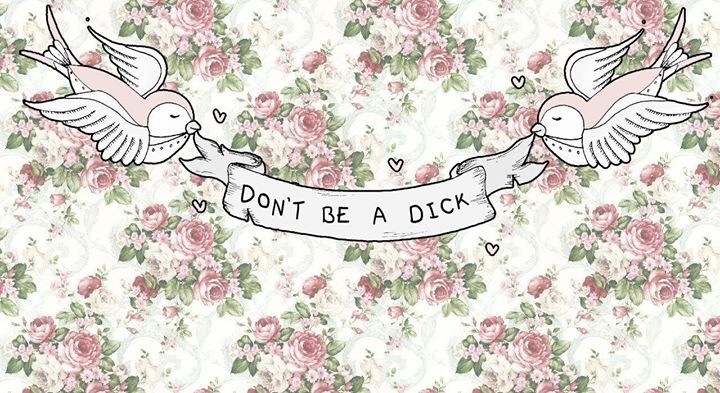 And there you have it.  It's that easy.  If you're having a bad day, have it…just don't be a dick to other people.
It spreads like a contagion, you know, dickheadedness.  It starts with one person honking in traffic because they're late to work because their kid threw up on their shoes as they were walking out the door and it snowballs from there.  The person being honked at acts like dick to someone who acts like a dick to someone who acts like a dick to someone and on and on it goes – a perpetual cycle of dickheadedness, like an M.C. Escher drawing gone wrong…and all because the person honking acted like a dick.
So if you want to make the world a better place, don't be a dick. If you see someone being a dick, let it go and consciously choose not to spread the disease.
And that is how to instantly make the world a better place.  See.  It's much easier to change the world than people want to pretend it is.
No go forth and be awesome.
Kisses & Chaos,
Alli Woods Frederick
PS – MY DEAR HEARTS, I KNOW YOU'RE ALL AWESOME AND AREN'T DICKS.  THIS IS A GENERAL STATEMENT DIRECTED TOWARDS THE GENERAL POPULATION OF THE WORLD, NOT ANY OF YOU, MY DARLING DEAR MEMBERS OF THE KISSES & CHAOS FAMILY.  YOU ARE AWESOME.  SO HELP ME SPREAD THE WORD AND LET'S GET THIS SH*T DONE, SHALL WE?  DOWN WITH DICKHEADS!  UP WITH LOVE!
IMAGE  ::  SOURCE UNKNOWN (IF YOU KNOW WHO CREATED THIS BRILLIANCE PLEASE LET ME KNOW SO I CAN GIVE THE CREDIT FOR THEIR AWESOMENESS THAT THEY DESERVE.  ::