THIS post was originally going to be all about freedom of expression and artists being bullied into needless apologies in the name of political correctness.  And then Mischa started grooming himself and making funny faces so I decided f*ck it.  The eye-opening, freedom of speech and expression post that was going to be here can wait and instead has magically transformed into…
PICTURES OF MY CAT LOOKING ANGRY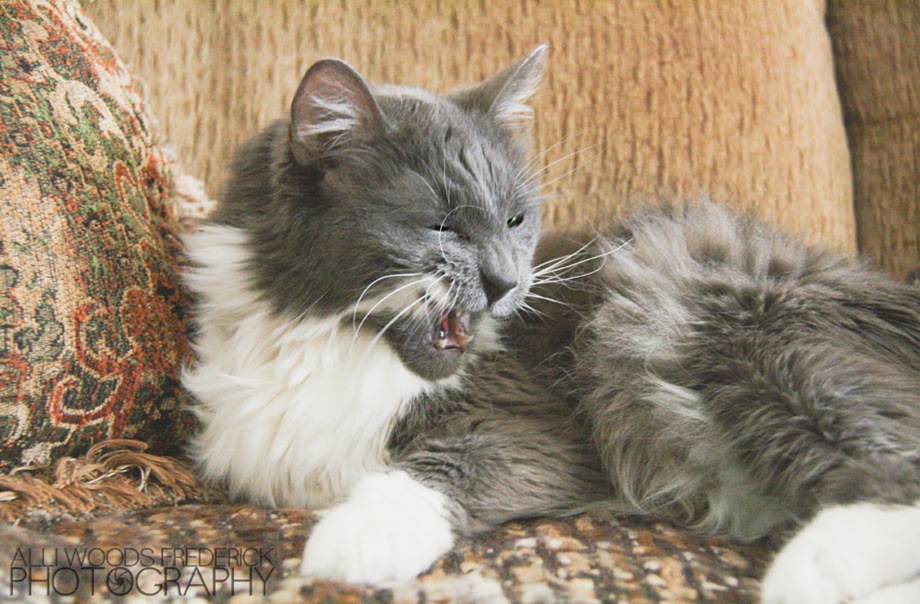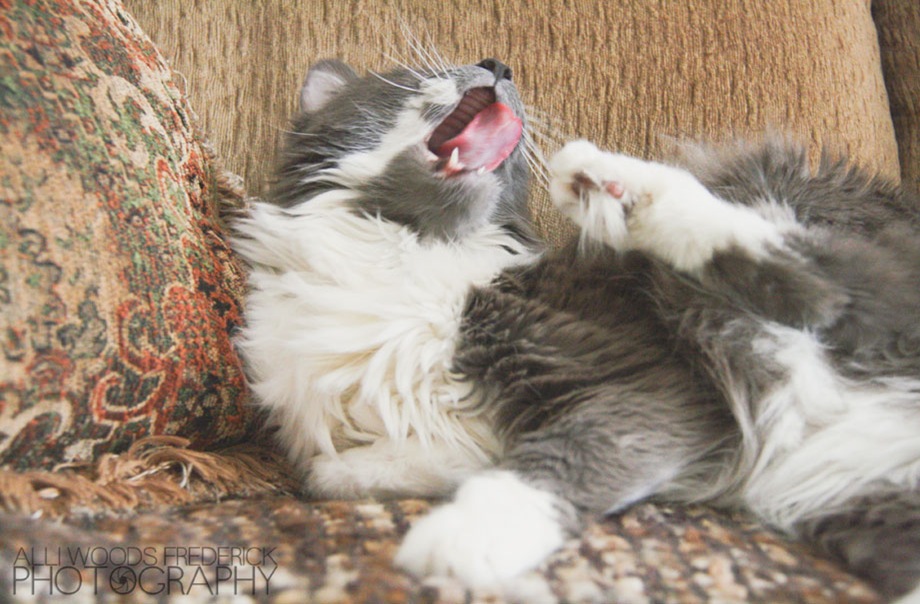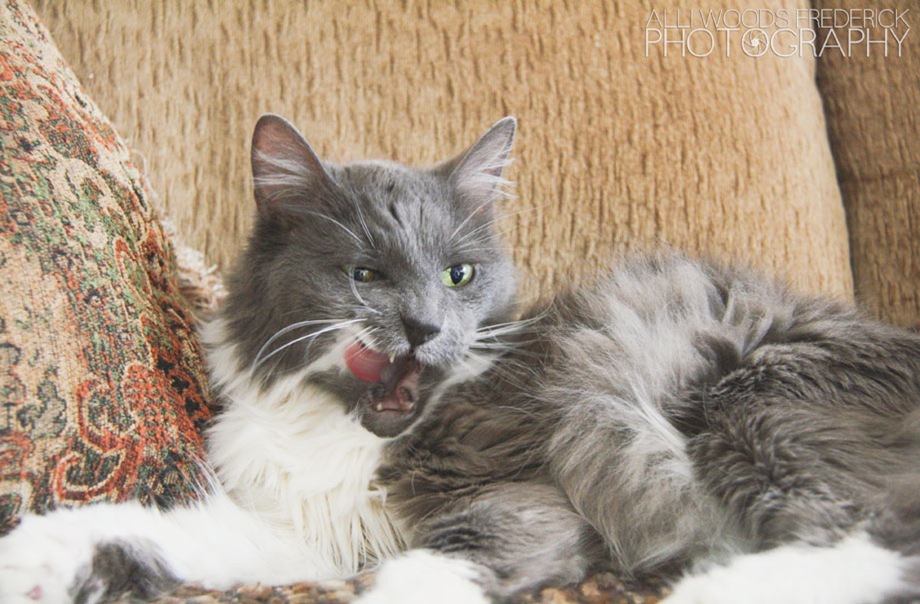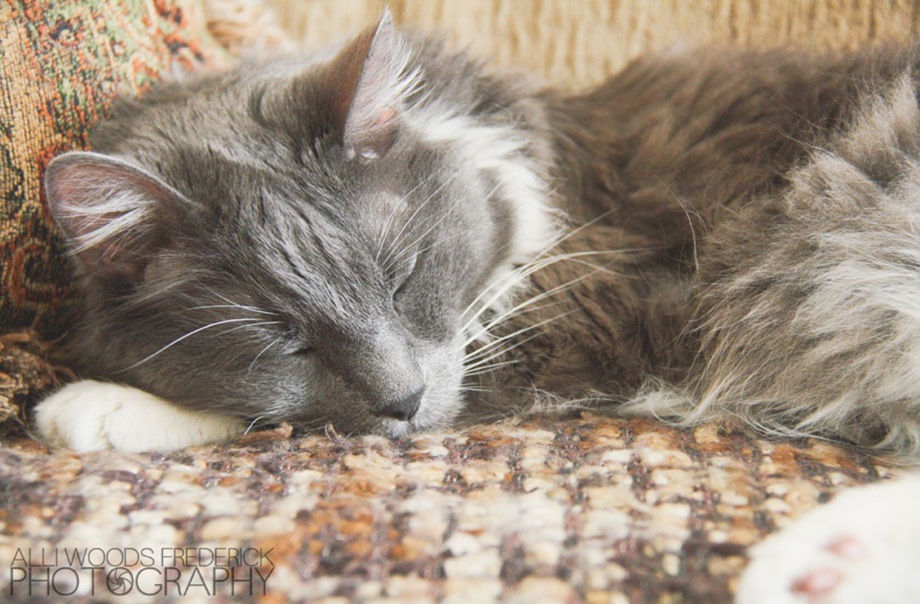 Just to be clear, Mischa, who as we all know doesn't have a mean bone in his body wasn't actually angry he just takes his grooming very seriously.  So seriously, in fact, that he required a nap immediately afterwards.  Now that's some serious bathing.
Kisses & Chaos,
Alli Woods Frederick
PS – For those of you who just don't get the whole cat thing and cling to the negative stereotypes of cats and cat owners, then you definitely need to read "New Poll Shows America Is Realizing The Truth:  CAT PEOPLE ARE AWESOME."  Thanks, Huffington Post for telling the world what cats and cat owners have always known.  And just so you know, Mischa just high-fived me.  Awesome indeed.
PPS – Make sure to stay tuned next week.  There's a giveaway coming and you don't want to miss it so make sure you check back in for details on how to win some goodies from me and a surprise guest.
IMAGES  ::  ALL IMAGES © ALLI WOODS FREDERICK.  ALL RIGHTS RESERVED.  ::