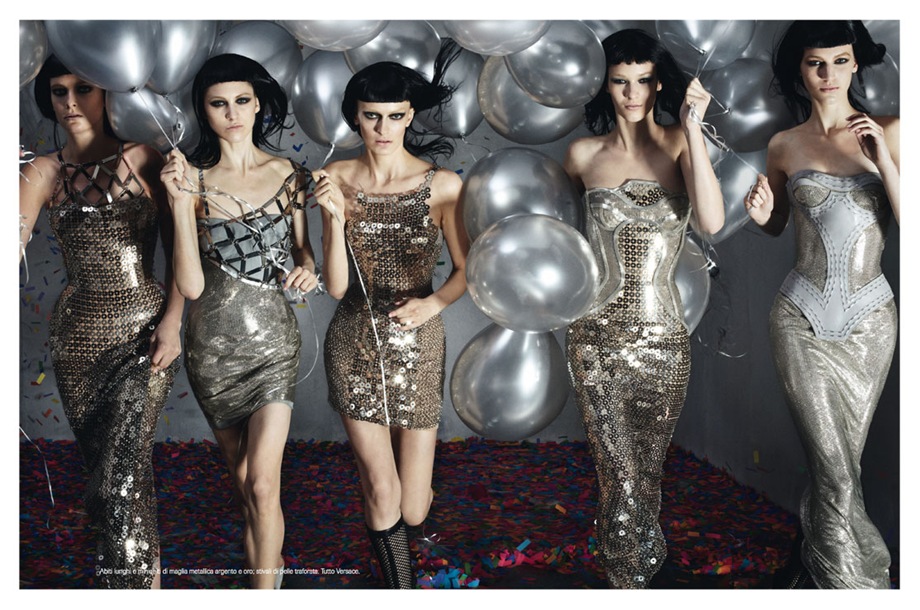 KISSES & CHAOS IS 5 YEARS OLD!
CAN you believe it?!?  I can't.  The time has gone by so insanely fast!  It blows my mind.  I am in shock. After years and years aaaand years and years of blogging under a different name (I was Down & Dirty Designs, which was my handmade art/craft business on Etsy back in the day) and for very different reasons (to support my Etsy shop) I felt it was time for a change.
I DECIDED TO TRY SOMETHING NEW.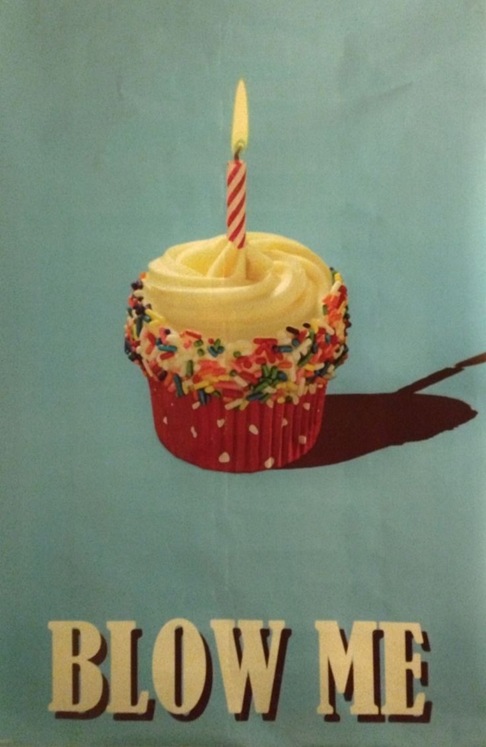 I decided take my love of writing, art, DIY and all things weird & wonderful and turn it into part of my life and my career…and share it all with you – no longer as a way to promote my work, but as a way to:
*  connect in a way that's meaningful
*  to share parts of my private life in the hopes that it will help those of you going through the same shit
*  to share my humor in the hopes that it will lighten your mood
*  to share all sorts of weird stuff because there's more to life than the physical world
*  to give you free goodies and giveaways because free stuff rocks
*  to share my art along with other people's because art in all its forms makes the world a better place
*  to share my intuitive gifts with my readings and reiki in the hopes of helping you when you need me
*  to proudly embrace and discuss geek chic – because who says geeks can't have good taste and be sexy as f*ck?
*  and most importantly, to build a community and create a safe place free of judgment for unique, eccentric and quirky individuals that can't be pigeonholed, that defy stereotypes and feel like we belong both everywhere and nowhere because who we are and how we feel changes with each sunrise…and that's okay.

So one fine day in October, 2010, I decided to turn my signature in my personal correspondences (I signed my emails "Kisses & Chaos, Alli" for years and years and felt it was and always has been an apt description of my life, for better or worse) and give it a life of its own, but as an extension of me – my heart, my soul and that wonky thing upstairs that passes for a brain.

Kisses & Chaos has been part of my life, my heart and my sanity ever since.  And I cannot thank you all enough for coming along for the ride…but I'm going to try:
 TIME TO CELEBRATE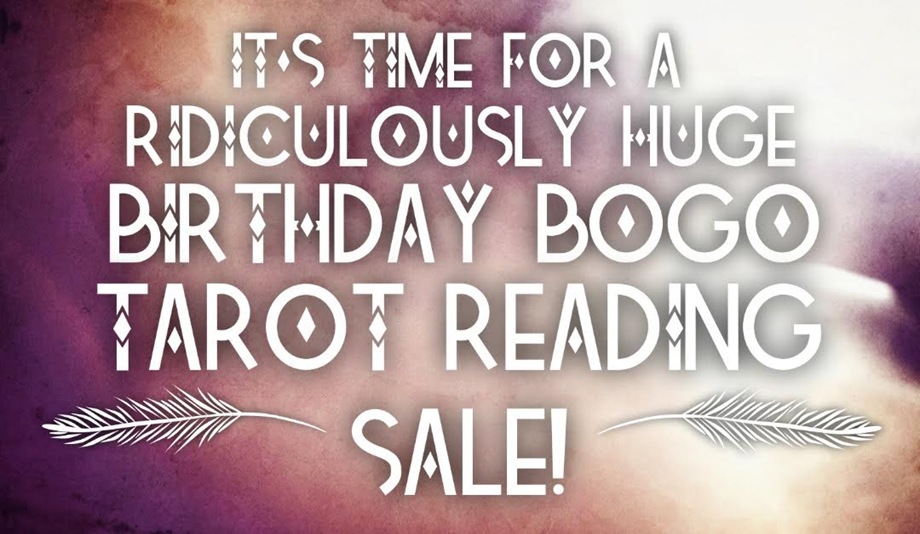 Tonight through October, 25 (11:59pm CST), I'm saying "Thank you" with an insane Buy One Get One Free Tarot Reading Sale for my Year At A Glance and my Super-Duper In-Depth Yearly Tarot Reading.  Yeah.  I said it was a ridiculously huge sale.  I wasn't kidding.
*The BOGO sale is limited to 5 each (5 Year At A Glance & 5 Super-Duper in-Depth (not including the freebies) …otherwise I'd be doing readings until this time next year – it takes a lot of time to meditate, connect with your energy, throw & read the cards, write your reading, create your pretty pdf and answer your follow up emails about your readings,  so I have to limit the number of readings I do.  I'm not trying to be stingy.  I'm just trying to stay sane, which is challenging on my good days *wink*.  I promise.*
And if a BOGO sale's just not enough I'm also giving away three Simplicity Single Card readings and two Three Card Tarot Readings (details about that later in the post).
SO HOW DOES THIS BOGO SALE WORK?  I BET YOU JUST WANT ME TO SHUT UP AND GIVE YOU THE CODE.  OKAY.  WELL HERE'S THE SCOOP:
When you checkout, make sure you have 2 of the same readings in your cart (you have to have 2 for it to work).  Use the code BOGO (I was really creative there, wasn't I?), click "Update Cart" and then watch your total magically get cut in half.  Ta-dum!

But what the hell do you do with 2 tarot readings that tell you about an entire year of your life?  Easy…
SHARE ONE WITH A FRIEND!
(or an enemy if you want to smooth things over…or really confuse them.)
You can either split the cost with your BFF which makes it 50% off for each of you (which is a seriously killer discount…$87.50 each, which is a helluva a deal for such a huge and detailed reading that spans your entire year to come)…and I gotta tell ya, I gotta be honest…a 50% off sale on my yearly readings will never happen due to the intense amount of energy, work and time involved in those readings.  I love you guys, but that would kick my ass in a huge way…of course this probably will too, but…
IT'S OUR COLLECTIVE CHAOS FAMILY BIRTHDAY AND 5 YEARS IS A BIG DEAL!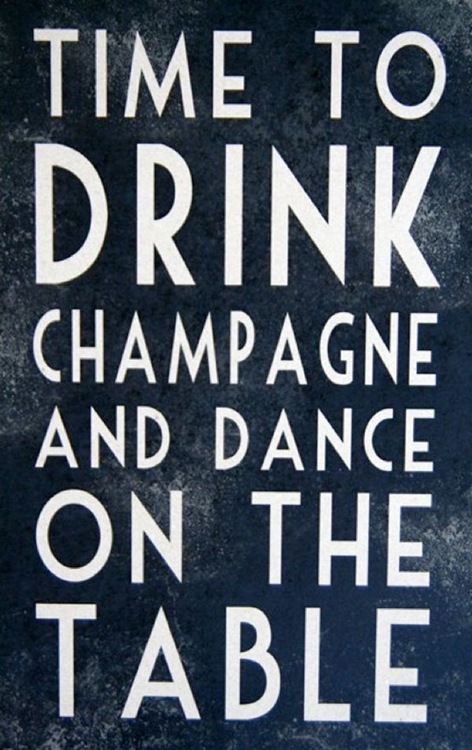 I honestly never thought we'd still be here, sharing and creating and being our own little tribe of quirky and weird awesomeness 5 YEARS LATER.  I had a lot of people actively discouraging and undermining me – a certain *ahem* person who told me "no one cared" about what I had to say, that no one would ever buy my "ugly" art and that I needed to learn that I'm not talented or special and need to "get over" myself and get a "real job" like everyone else in the world to certain family members who echoed and reinforced the "real job" sentiment every chance they got, telling me that what I wanted to do was impossible because I'm just one of millions of other artists and writers who are more talented and have more going for them.  But here we are, and even though I might not be wildly successful, we're still alive and kicking and I'm pleased as punch that we are…more than you'll ever know.  I love our weird little family.  Thank you all for being a member of it.
Wait.  I lost my train of thought there for a minute…okay…back on track…
Oh, yeah…okay!  Got it!
So…you can split the cost with a friend for an amazing deal OR you can give the second one as a gift complete with a special note from you which I'll make all puuurty and attach with their reading.
I'll shoot you an email after your buy your reading and you can let me know how you want to use your freebie and we'll take it from there.  (If you have any questions before you buy, don't hesitate to email me and I'll get back to you a.s.a.p. since time is of the essence with this BOGO.)
BUT WHAT ABOUT THE GIVEAWAY?  WHERE'S THE FREE STUFF?!?
You can enter the giveaway by filling in the little form right down there at the very bottom of this post and earning points or by clicking on the "Giveaway" tab on my Facebook page.  Whichever is easier.  And yes, you can enter to win both the single and the three card readings (but you can only win one).  There's a little arrow in the form that lets you pop back and forth between the two giveaways.
Now for the boring legal stuff:
International entries are accepted.  Must be 18 years of age to enter.  Contest ends October 25, 2015, at 11:59pm CST.  The winners will be announced on KissesAndChaos.com October 28, 2015.  Prizes cannot be exchanged for cash or other products/services and are non-transferable.

Okay.  I've babbled enough.  I'm just super excited to be celebrating this milestone with you.
Thank you again for your years of support, friendship and general badass-ness.  You guys rock my socks and I lurve you oddles (yes oddles – you know it's fitting) and oodles.
HAPPY BIRTHDAY TO US ALL!
HERE'S TO ANOTHER 5 YEARS, MY DEARS!
Grateful Kisses & Loving Chaos,
Alli Woods Frederick
PS – I've been kicking around the idea of offering the option of buying an honest to goodness book (you know, one with covers and pages that you can hold in your hands) of the Super-Duper In-Depth and Year At A Glance readings so you can have them on your shelf to reference whenever you want in addition to the pdf you recieve.  I was thinking they could come in:  spiral bound (so you can use them as workbooks, take notes, jot things down from our emails, etc) and perfect bound (which is fancy industry talk for paperback).  This would cost extra and would be an add-on service.  If any of you are interested, just let me know and I'll include details along with your reading.  But whether you buy a reading or not let me know what you think – good idea or bad idea?  I'd love to know.  Okay.  Seriously shutting up now.   Happy freakin' birthday to us!  Muwha!
a Rafflecopter giveaway
IMAGES  :: VOGUE ITALIA   ::  SOURCE UNKNOWN   ::  © ALLI WOODS FREDERICK  ::  SOURCE UNKNOWN  ::