No rambling today, no siree bob.  It's straight to the point today.  To celebrate 11-11-11 I'm having a massive 24 hour sale on everything from art to reiki sessions.  Why not a Veterans Day Sale?  Because I find it disrespectful to celebrate our Veterans by offering discounts on my work.  Maybe it's just me, but it seems insulting.  If you want to celebrate our Veterans we should all try thanking one instead.  Wait…I promised to get to the point.  Sorry about that…just something that had to be said.  You know how I get.  OK.  So here we go…
11-11-11 Sale
These offers start right this very second and are good until midnight CST, 11-12-11.  Don't miss out.  Treat yourself to a little something or get some holiday shopping done early…either way, these are too good to pass up…and be sure to enjoy this most cosmic of dates.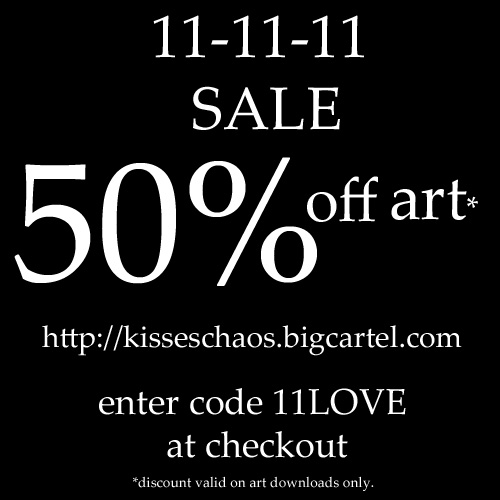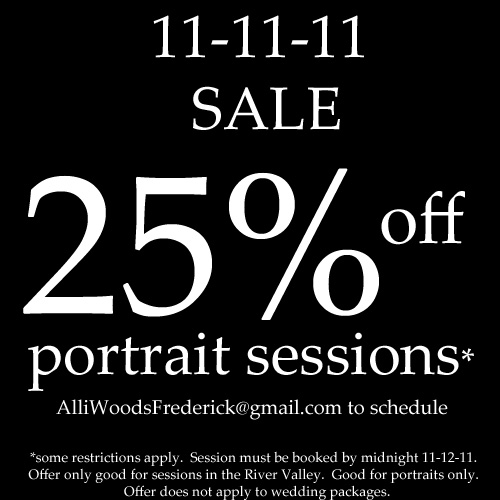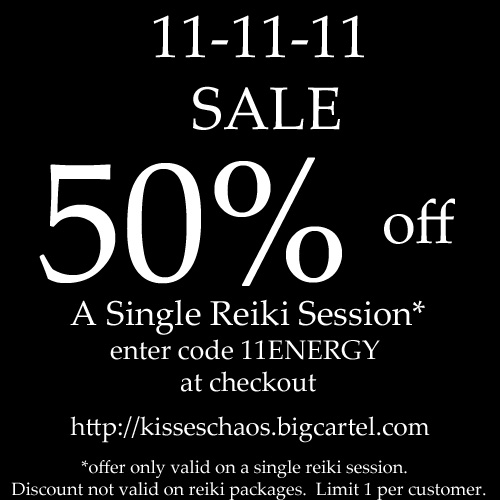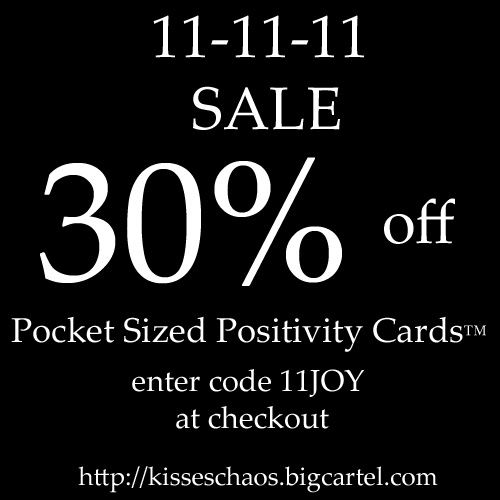 Oh!  For those of you interested in the portrait sale, you can download my current pricing guide here.
Wishing you a day full of eleveny goodness!
Kisses & Chaos,
Alli Woods Frederick