It's Thursday and you know what that means. Oh my, oh yes. This week is a little different though. This week I am handing over the reigns to my beloved husband, The Honey. I now leave you in his kind and humorous hands.
Things I Love Thursday:
The Husband Edition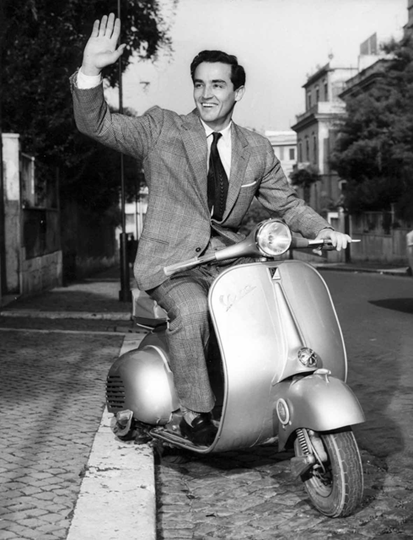 I actually love these things on all the days of the week, but the wife says Thursday is special.
Jana's chunky apple cookies. – just some cookies we picked up at the grocery store that turned out to be awesome.
the Adidas Vespa line – I'm a big Adidas fan. I'm an even bigger Vespa fan. It's like chocolate and peanut butter to me.
Reconnecting with an old friend and realizing how much our friendship means to each other.
My new doctor for prescribing me the right medication.
My wife for making me go to the doctor.
And finally, Thursday. – I was born on a Thursday. It's been my favorite day for as long as I can remember, and this year I turn 30 on a Thursday.
Be good Blog World.
Keep Scootin',
The Honey