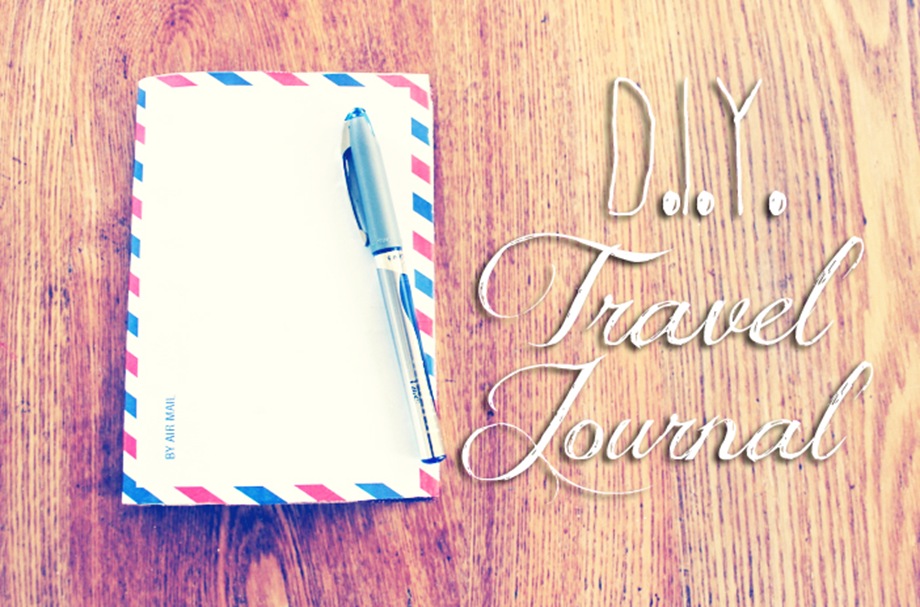 HELLO, LOVERS!  I'm Sarah, the purple-haired urban pixie of The Laughing Medusa – an alternative lifestyle blog about food, travel, photography, self-love, DIY, natural skincare, tattoos, having more adventure and anything that inspires me. I'm a freelance writer, editor, and blogger from Canada. But in one month's time I'm flying across the pond to start my life as an expat in London, England.
I HAVE TO THANK the ever-wonderful Alli for letting me take the reins here at Kisses & Chaos today to share a fun little project with you. As a complete travel junkie and an insatiable documenter of my own life, I've created a little travel journal from an airmail envelope and a few other simple supplies. It's small enough to tuck into your purse or backpack to keep a record of everything you see, do, feel, taste, and touch on your next adventure.
Here's how to make your own travel journal…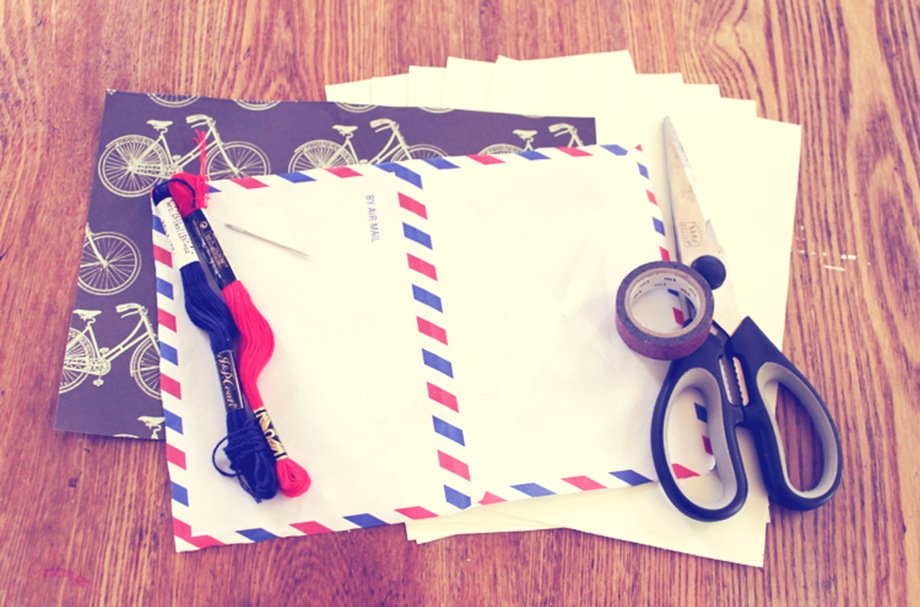 You will need:
– air mail envelope
– accent paper*
– five insert pages**
– washi tape***
– glue stick
– scissors
*You can use anything you'd like for your accent paper. I used scrapbook paper that I found at an outlet store, but I think an old map would look really cute. Other possibilities include a page from a magazine, postcards, photographs, anything you'd like really.
**I used blank pages from a sketch book, but plain printer paper or lined pages are perfect as well. Just make sure that each one is at least as large as your envelope when it's spread out flat.
***There's no D.I.Y. snobbery intended here; you can use scotch tape if it's what you have on hand.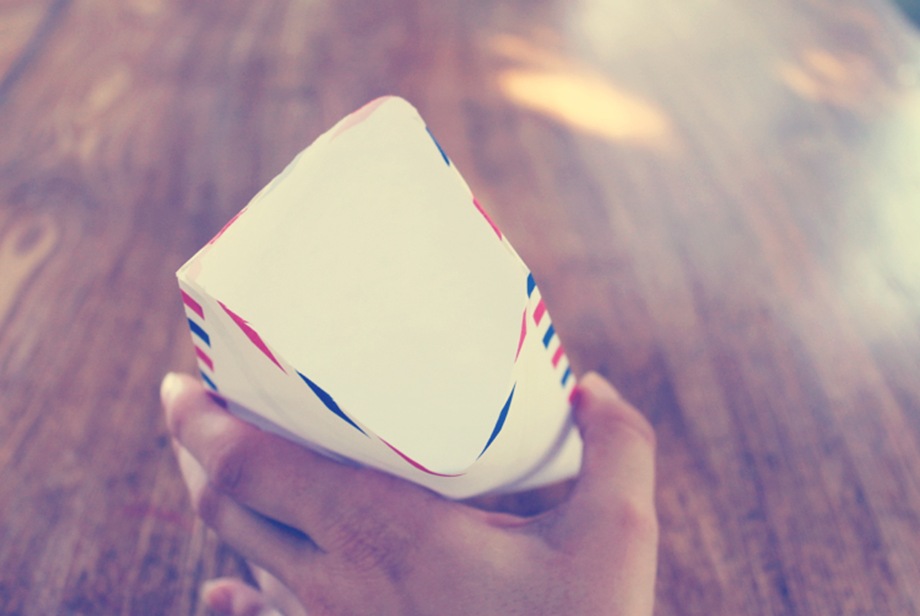 1. CUT A SLIT down one side of your envelopes and then seal the envelope as usual. This will create a little pouch. Be careful not to create any air bubbles.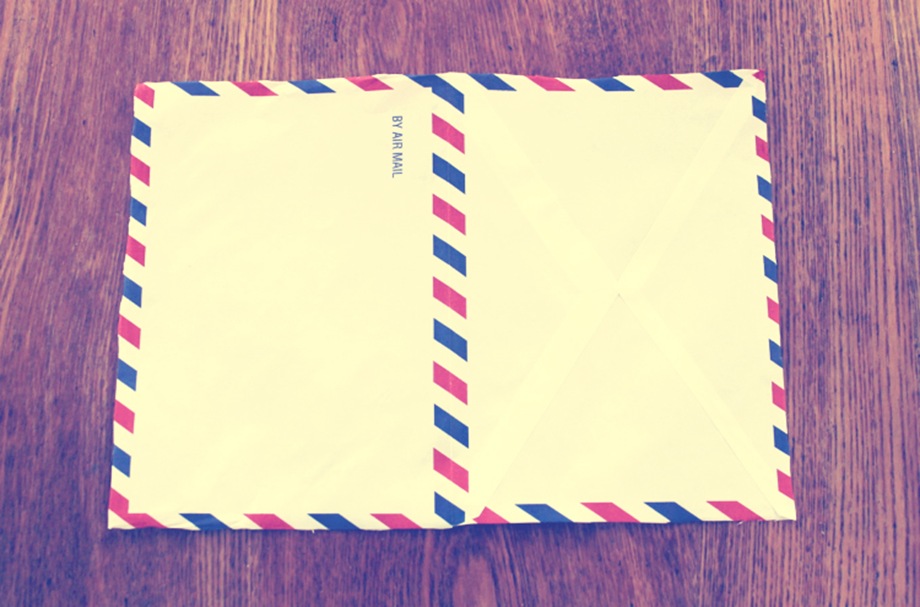 2. CUT THROUGH two more sides of your envelope, leaving one of the long sides intact. Spread your envelope out flat.
3. CUT YOUR ACCENT paper to be the same size as your envelope when it's cut out flat. Cut your insert pages to be the same size less one centimeter (or half an inch) on each side (L-1cm x H-1cm).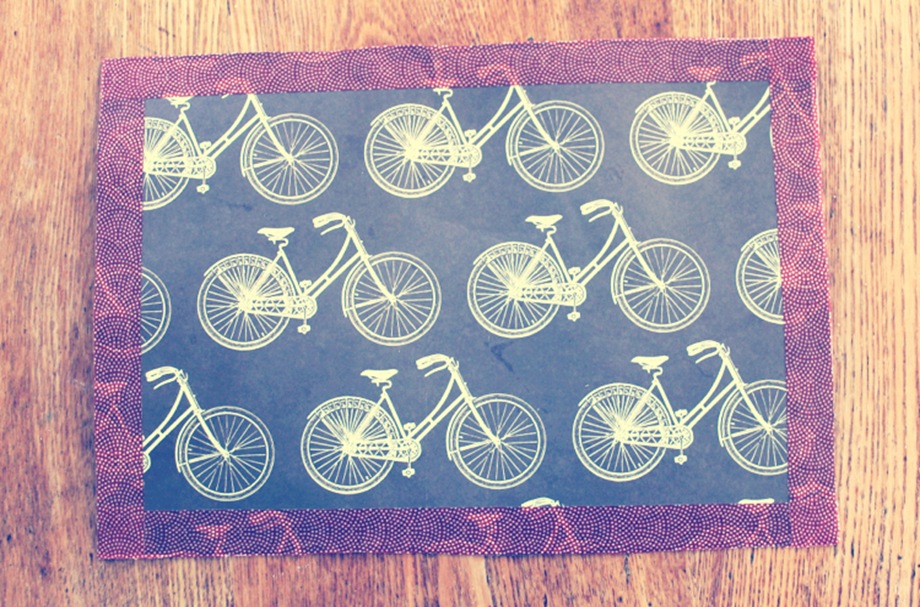 4. GLUE YOUR ACCENT paper to the plain side of your envelope. Using a credit card and sliding it across the page will help get rid of any air bubbles. Trim so that accent paper is not visible from the front of your envelope. I also added a border with washi tape, which I thought looked cute, and it covered up a few rough edges.
5. FOLD YOUR INSERT pages in half, so that they are half as long. Cut six pieces of washi tape that are the same height as your insert pages.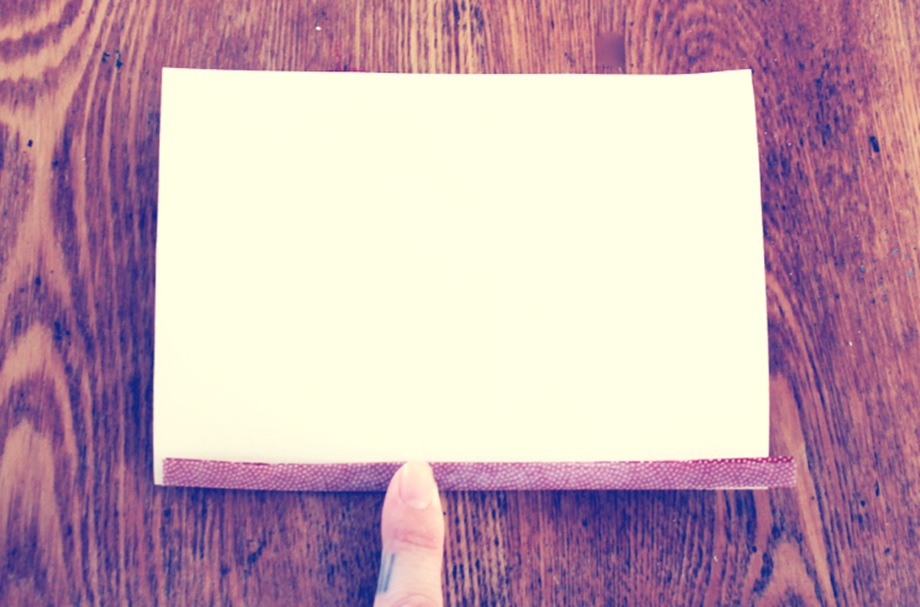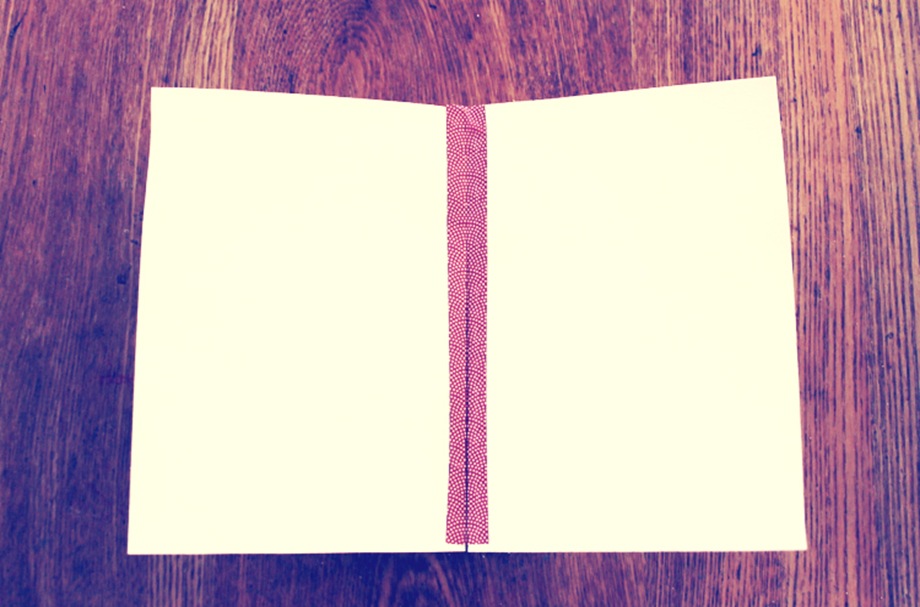 6. CREATE A BOOKLET of insert pages by folding a piece of washi tape in half with the sticky sides face out. Place the fold of the tape along the fold of one of the insert pages and place another folded insert page along the sticky side of the washi tape that's facing up. Continue doing this until all of your pages are attached.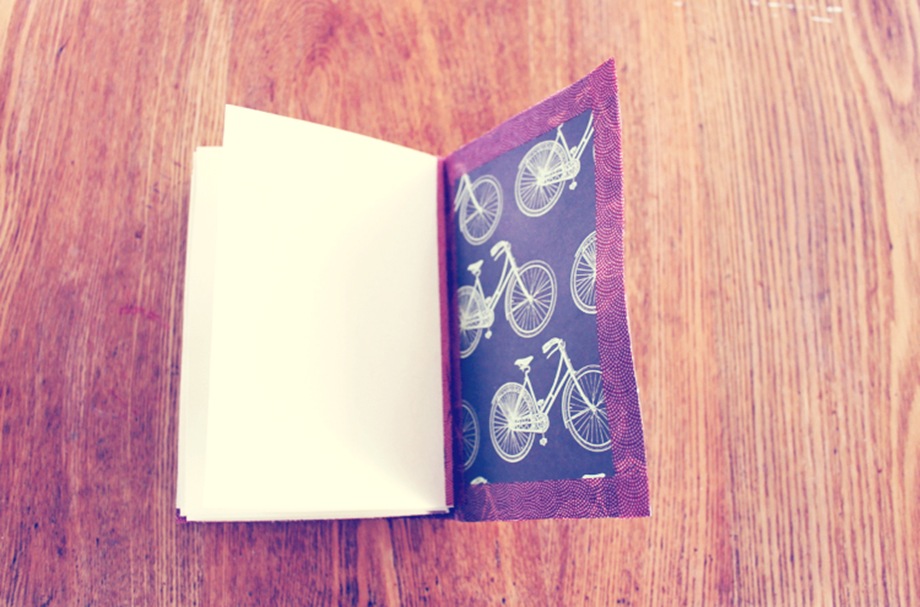 7. FOLD YOUR ENVELOPE in half, so that the accent page is on the inside. Attach your booklet of insert booklet along the fold using the same method that you used to bind your pages (secure with a piece of washi tape on the front of the booklet and one on the back).
TA-DA! You've got an adorable travel journal to fill up with your thoughts and ephemera from your journey.
THANKS SO MUCH again for having me, Alli. Let me know if you give this DIY a try and I hope to see you all over on my blog really soon!
XX
Sarah