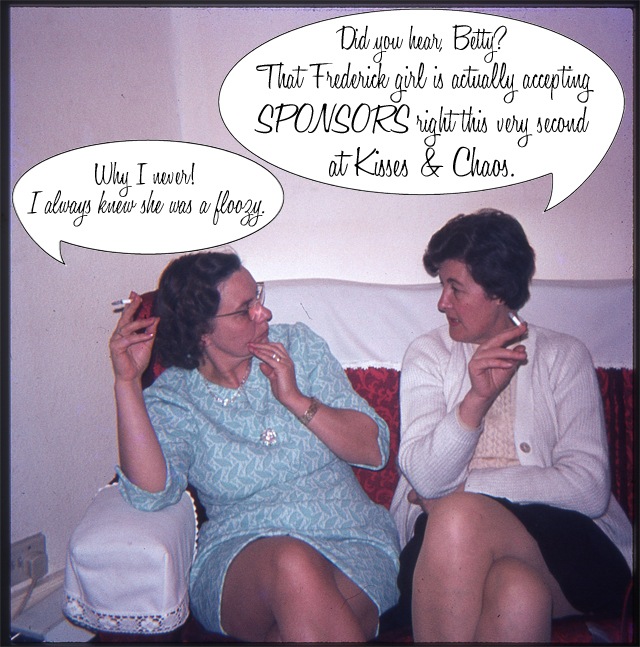 If you're a crafter, artist, blogger or have some other clever and completely kick ass site or product you want to flaunt, let me help you get the word out.  Become a Kisses & Chaos sponsor.
You get a handy dandy ad in the size of your choosing in my lovely little sidebar right over here with all sorts of little perks and shout outs.

Interested?
Get all the details here.
I can't wait to have you as a member of the Kisses & Chaos family!
Kisses  & Chaos,
Alli Woods Frederick
image :: gossip! via tempus volat  ::