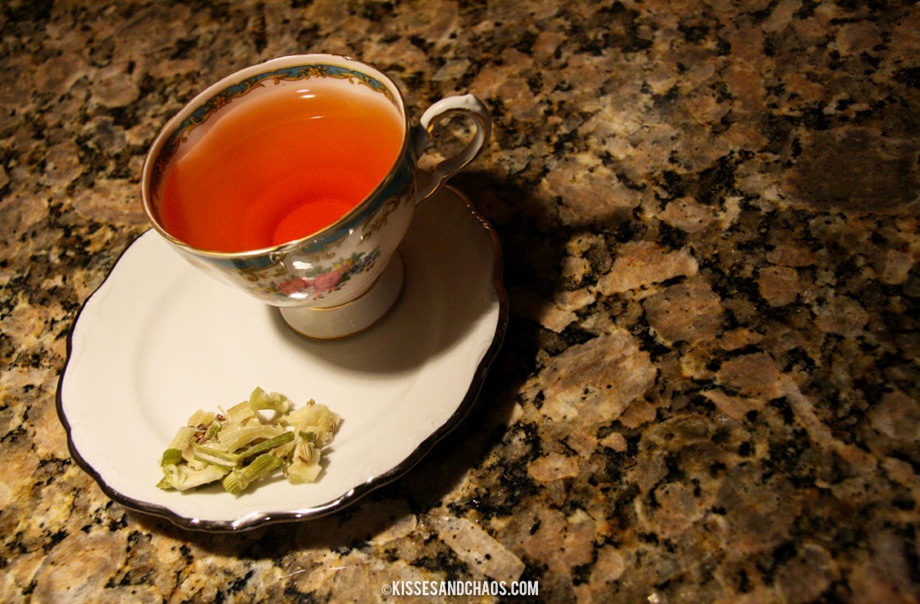 While reading Deborah Harkness' novel Shadow of Night, I came across a mention of something that piqued my interest.  In describing some Yule festivities in mid-1500 France (I know…technically NOT medieval times, but getting "Elizabethan On Your Ass" just didn't have the same ring to it) Harkness describes the feast and deserts the guests are enjoying.  That's when I saw it:
CANDIED FENNEL
You:  "Isn't fennel an herb?"
Me:  "Yes."
You:  "You want to coat a potent herb in sugar and eat it?"
Me:  "Yes."
You:  "That sounds kinda nasty."
Me:  "I confess it won't be to everyone's liking, but think of it as a culinary adventure and a way of honoring the past.  Besides…if you don't like it, you never have to eat it again and you can pawn it off on someone you don't like as a "thoughtful handmade gift." (I'm awful.  I know. *snicker and wink*)"
NOT SURE YOU'VE EVER HAD FENNEL?
If you've ever eaten at an Indian restaurant then there's a good chance you have and not known it. That little dish with the tiny little candy coated seeds they serve instead of toothpicks or breath mints? Those are candy coated fennel seeds. They're different than what I'm making, so if you didn't dig 'em, don't worry. There's a great chance you'll like candied fennel stalks and bulbs more than the candy coated seeds.
CANDIED FENNEL IS ACTUALLY DELICIOUS…
…assuming you don't mind mild licorice flavored foods.  Even if you don't, the flavor isn't overwhelming (although I will tell you hardcore licorice lovers how to make it super-potent, so fear not).  It's sweet with a little kick to it and fennel is great for aiding with digestion so this makes the perfect post-overindulgent-Christmas-dinner snack to serve with tea or coffee.  Added bonus?  You'll have some delicious flavored simple syrup for your coffee in addition to a yummy sugary treat.
So let's get to it, shall we?
GETTING MEDIEVAL (SWEETS) ON YOUR ASS
(NOT THE MOST FESTIVE OF HOLIDAY TITLES BUT I STAND BY IT)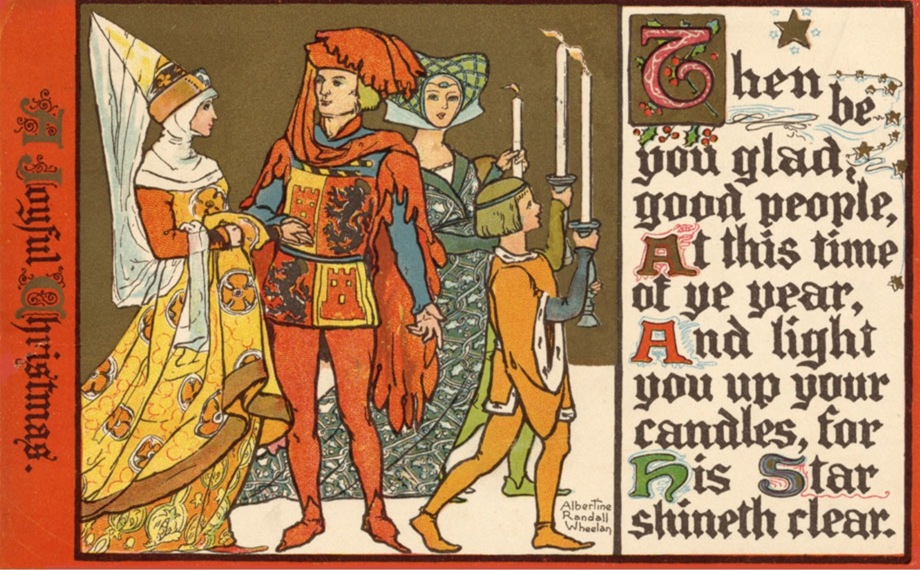 INGREDIENTS/TOOLS:
*  One whole fresh fennel (stalk, fronds, bulb and all – available at most grocery stores)
*  4 cups sugar (+ extra to sprinkle on the finished product)
*  4 cups water
*  Cutting board, saucepan large enough to accommodate the ingredients
*  Strainer
*  baking sheets & parchment paper
*  Mason jars/other containers for simple syrup
OPTIONAL:
(FOR THE HARDCORE LICORICE LOVERS ONLY – DO NOT USE IF YOU DON'T LOVE LICORICE ENOUGH TO SACRIFICE YOUR FIRST BORN FOR IT.  DEAD SERIOUS.)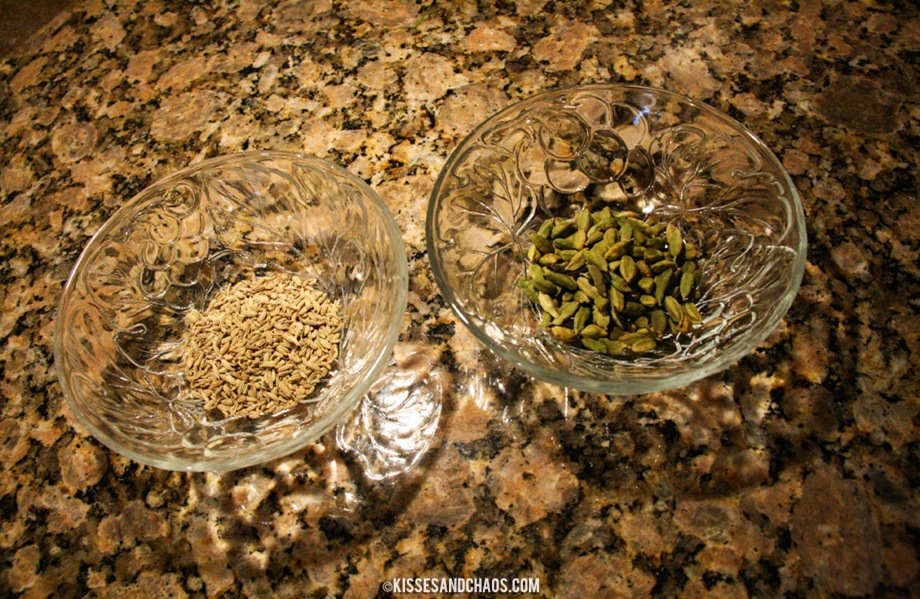 *  .6 oz cardamom pods (or seeds if you don't like shelling, which I do because it appeals to my OCD *shrugs* but you'll only need about 1/2 to 3/4 tbsp if you're using ready to use seeds.)
*  1.5 tbsp fennel seeds
*  I cup sugar, 1 cup water and an additional small skillet/saucepan if adding cardamom seeds
DIRECTIONS: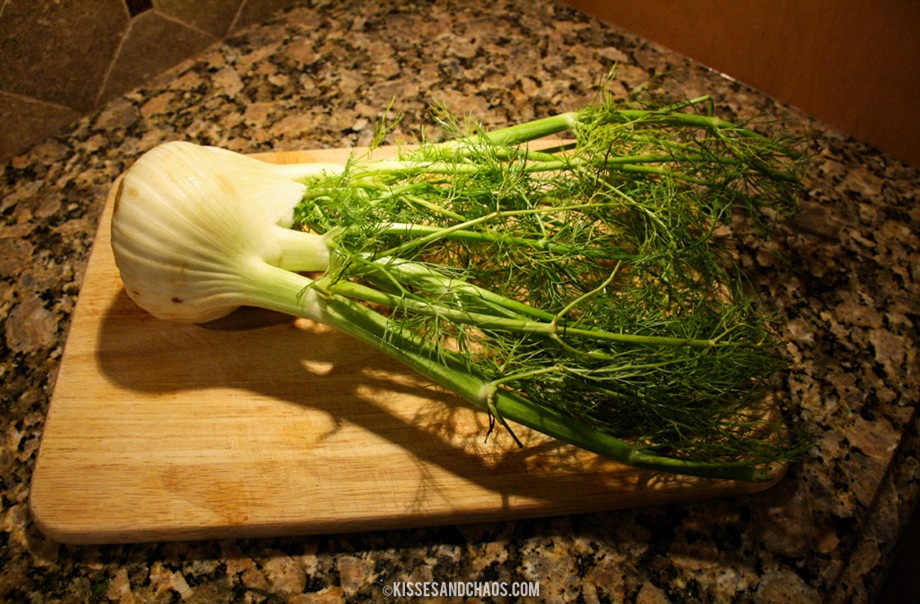 *  Wash the fennel (duh) then remove the fronds from the fennel and cut the stalks from the bulb.  Set aside the fronds to dry for future use in cooking.
*  Cut the stalks down the center and then cut into small (1/4 to 1/2 inch) pieces.  Set aside.
*  Cut the bulb into similarly sized pieces, being sure not to make them too think and chunky so they dry thoroughly.
*  In large saucepan add 4 cups of sugar to 4 cups of water and use medium to high heat
*  Stir sugar and water until sugar is dissolved (about 5 minutes)
*  Add prepped fennel stalks and bulbs to saucepan (making sure saucepan is large enough that all fennel is completely in the water and not piled up on itself) and reduce heat to medium
*  Let simmer for 3-5 minutes (or until they are crisp-tender. Yes, that sounds like gibberish but when you taste it you'll get it.  Promise.)
*  Remove saucepan from heat and allow to steep for about 15 minutes.
*  While it steeps is the perfect time to preheat the oven to 250 and line baking sheet with the parchment paper.
*  Using a strainer and a funnel, pour the fennel simple syrup into a mason jar/container and keep  refrigerated. (It's delicious in tea and coffee, by the way.)
*  Transfer the fennel from the strainer to the parchment lined cookie sheet in a thin, even layer (and yes, your fingers will be sticky…and delicious).
*  Bake for 30 minutes
*  Take out, sprinkle with sugar and break up any large clumps of fennel to help it dry evenly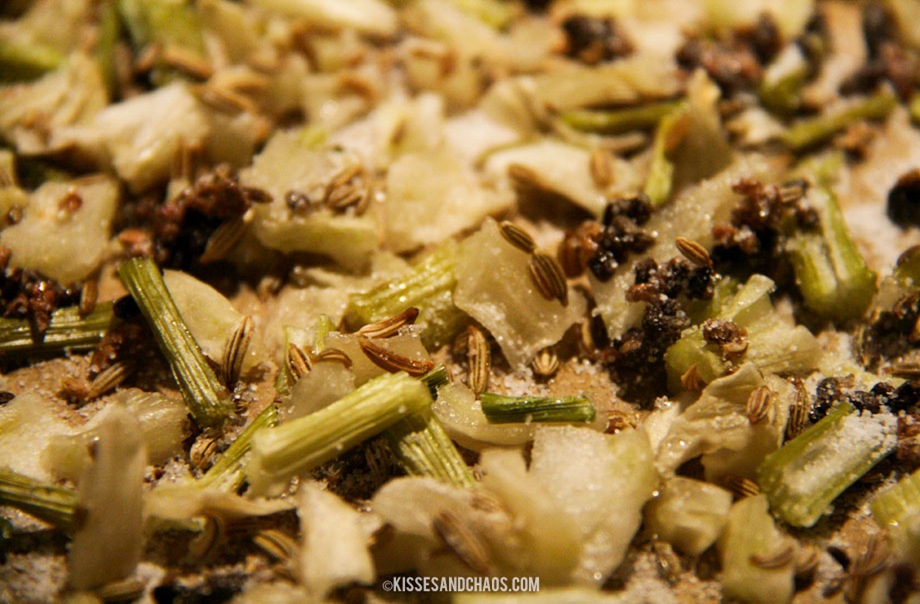 *  Bake another 30 minutes at 225 degrees (it should become dry and a little sticky)
*  Remove from oven, sprinkle with a little more sugar (I suggest you take a quick taste first so you don't overdo it) and allow it to cool.
*  Once cool store at room temperature in an airtight container lined with wax paper.
*  Candied fennel is good for 4 days(ish) and the syrup for 2 weeks(ish).
That's it!  I honestly think you'll be surprised at the flavor.  And I used the fennel syrup in my tea this morning and it was, with out doubt, delicious.
LICORICE JUNKIE WHO WANTS TO KICK IT UP A NOTCH?
This part is optional so if you're not serious about your love of licorice then do not add these to the recipe.  You have been warned.
CARDAMOM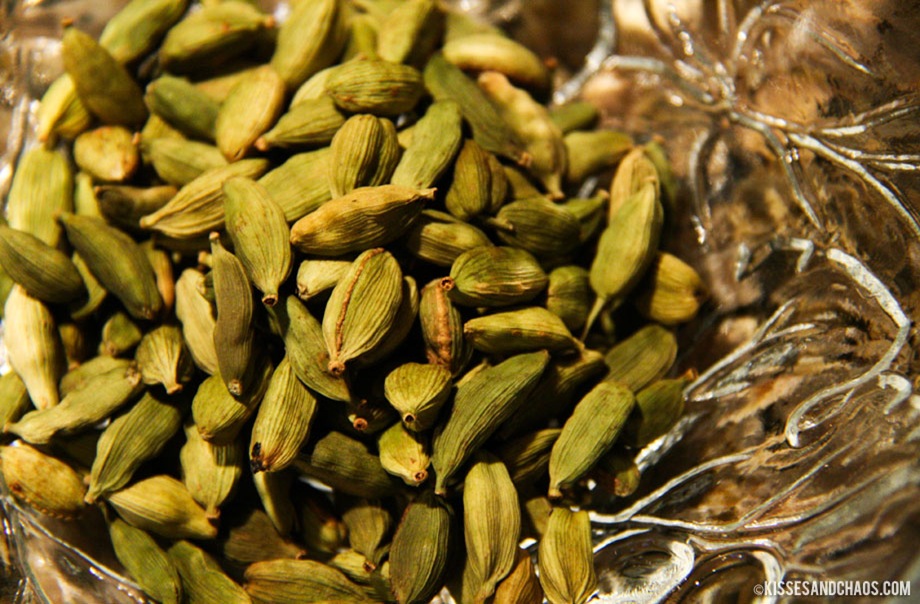 *  Shell the cardamom pods, discard the shells (though I save them for use in potpourri and sachets) and set the seeds aside (this takes some time so start early)…if you aren't shelling and just bought the seeds then skip ahead.
*  Add 1 cup sugar to 1 cup water in saucepan and place on medium-high heat.  Stir until sugar is dissolved.
*  Lower heat to medium and add cardamom seeds.  Let simmer for 3-5 minutes.
*  Remove from heat and allow to steep for 15 minutes.
*Strain syrup as in the previous directions.  Then add the cardamom seeds to the fennel on the baking sheet.  Continue with the instructions for the candied fennel.
FENNEL SEEDS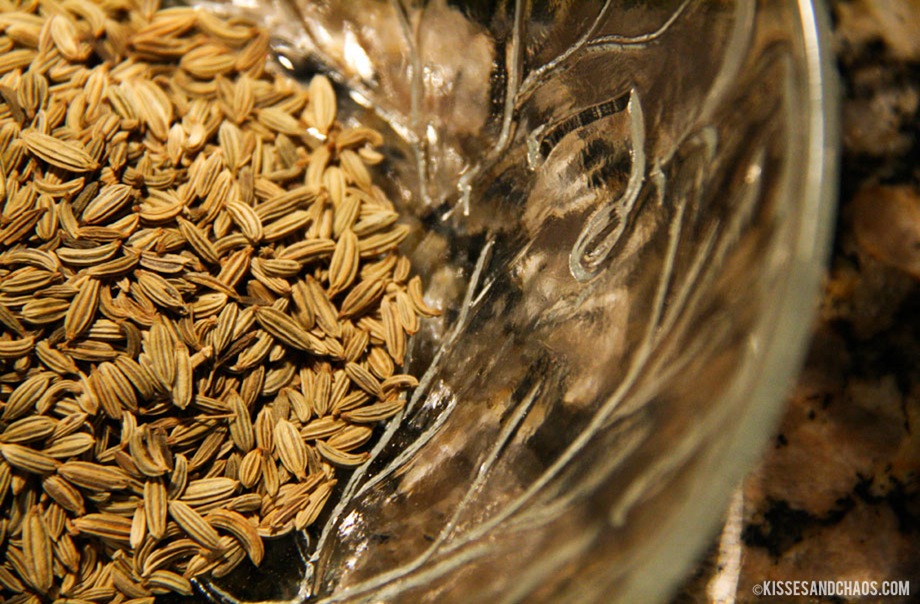 Simply add the fennel seeds to the stalk and bulb mix and proceed with the candied fennel recipe.  You will be rewarded with flavor so strong it makes your toes curl.  I STRONGLY suggest you only do this for a personal batch and not in batches you plan on sharing, lest you incur others' wrath for subjecting them to such extreme licorice flavor.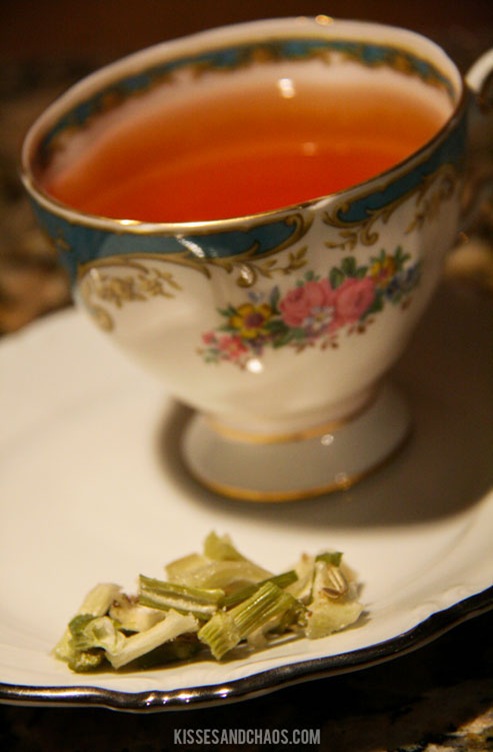 And there you have it.  Delicious candied fennel courtesy of 1562 (give or take a decade).  May you and your guests enjoy it as much as I do and have a very Merry Christmas.
Kisses & Chaos,
Alli Woods Frederick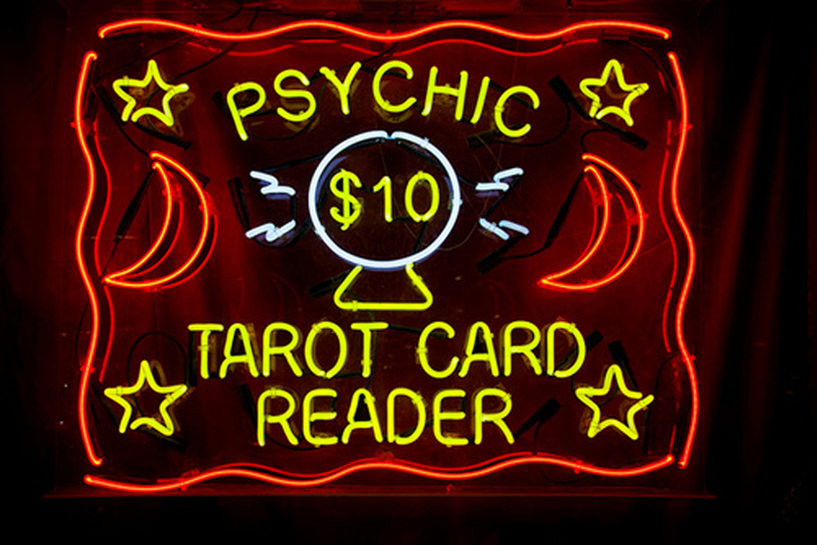 PS – If you're in need of a unique and VERY last minute gift, why not get the one you love a tarot reading?  If you purchase before midnight tonight (CST) I'll send you a gift certificate to print out and present.  All you need to do is include the recipient's name and email address at the time of purchase and they'll receive their reading in their inbox with in 4 business days*.  Discounts are available when purchasing 10 or more.  Contact me for details.
* The usual turnaround time of 48-72 hours for readings is being slightly delayed due to the holidays and increased demand.
IMAGES  ::  ALL IMAGES © ALLI WOODS FREDERICK. ALL RIGHTS RESERVED.  ::  VIA EMERALD ORANGE  ::  SOURCE UNKNOWN  ::