* MAD MEN MONDAY ALWAYS HAS AND ALWAYS WILL CONTAIN SPOILERS AND IS MADE IN A FACTORY WHERE NUTS ARE PROCESSED.  READ AT YOUR OWN RISK.  *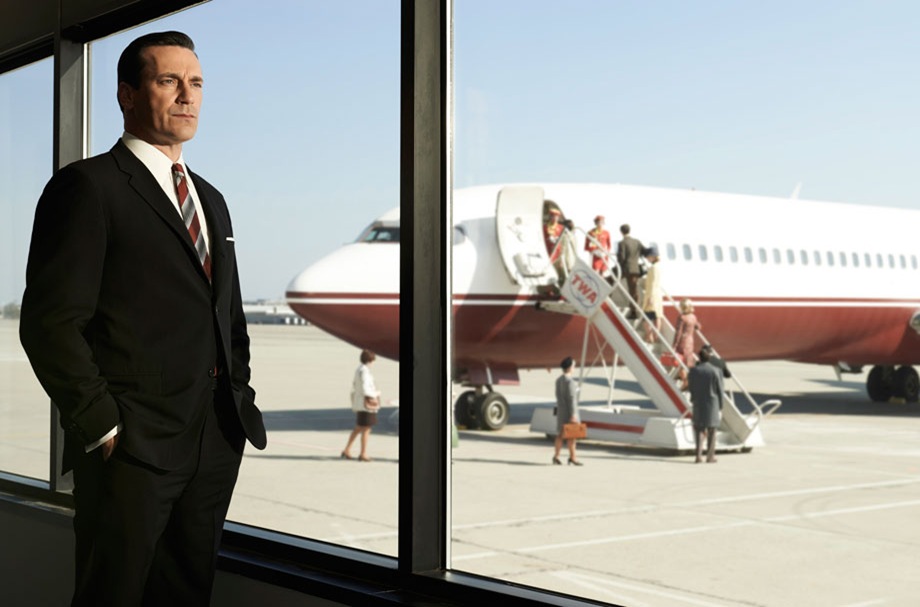 BELONGING.  Belonging was the theme in last night's episode of Mad Men, 'The Forecast.'  It was all about finding your place in this world; it was about being lost but wanting to be found; it was about finding something more in life; it was all about trying to belong…to yourself.
The ever inept Mathis, after a massive screw up in front of a client, comes to Don seeking guidance.  The man's clueless as to who he really is or what his place is in the agency (as is evidenced by his incessant neediness and approval seeking behavior).
Instead of finding his own clever way to handle the debacle (as suggested  by Don) he tries to be Don and imitate his charm and wit (neither of which he possesses)…and fails miserably.  Instead of taking ownership of his f*ck up and coming that much closer to discovering where he belongs in his world, he opts to lay the blame squarely at Don's feet as a final show of cowardice.
Glen tries to find his place in college, but doesn't succeed.  He then tries, once again, to fit his square peg in a round hole by enlisting for the war.  (A decision I believe will be his undoing, shattering Sally's brave little heart; a decision that will prove to be a pivotal moment, casting the die for her entire future.   As someone's who's emotionally invested in the characters, I hope I'm wrong.  As an artist who understands the journey is everything, that some stories have no choice but to unfold in painful ways or else lose their meaning, I hope I'm right.)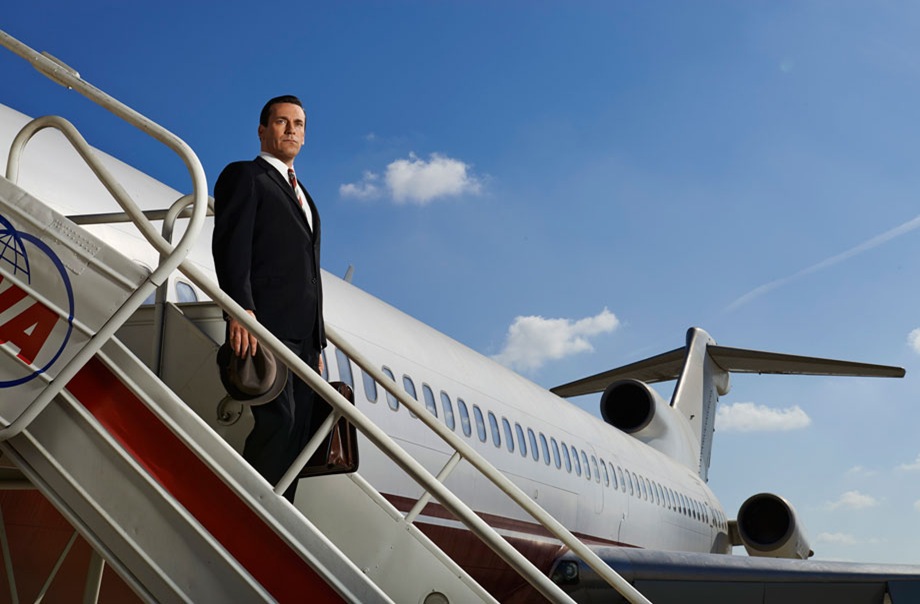 As Sally embarks on a summer adventure with friends, she isn't sure where she belongs or what she wants from life, but watching the selfish and inappropriate actions of her father and mother she knows one thing for certain:  She sure as hell doesn't want to be like them.
SOMETIMES KNOWING WHAT YOU DON'T WANT IS MORE IMPORTANT THAN KNOWING WHAT YOU DO.
Peggy defines her life by her work, seeming to have given up and refusing to find or acknowledge what her place is outside the office.  Don, who sees so much of himself in Peggy, knows that if she continues down this path, it will lead her to a life half lived, lonely and full of regrets.  He tries to help her realize the mistake she's making, and though she knows he's right, she conceals her fear within her anger and rejects his guidance.
Joan, who spent the entire series trying to get out of the misogynistic box in which she'd been trapped, has, by her standards, made it…for the most part.  She has money.  She has clout.  She has exactly what she thought she wanted.  She also has no one to love her and feels she is failing her son.  Behind closed doors Joan silently doubts, flails and flounders as she tries to find her place as a mother, a lover and a successful executive.
Even the great Don Draper struggles to figure out where he truly belongs.  While this is nothing new, his current rock bottom feels different than his numerous others – more somber, more lost, more yearning.
As he muses into his Dictaphone, he knows things aren't right but he has no idea how to fix them:
"…we know where we've been, where we are…(let's assume it's good)…but it's got to get better.  It's supposed to get better…"
And then, in a moment of accidental insight, Don's realtor unwittingly tells him what he's known but hasn't expressed:  he's lost, literally and metaphorically without a home…as are so many of us who are looking for something more than mere existence.  Searching.  Wandering.  Simply trying to find where you really belong and wondering if you ever truly will…
FIND YOUR PLACE IN THIS WORLD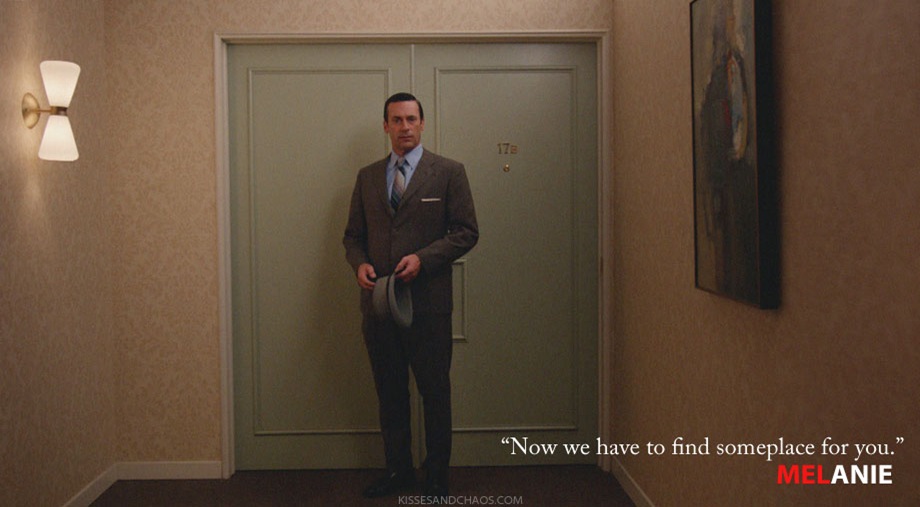 I know I'm still searching.  I know who I am.  I know many of the reasons why I'm here.  I know those reasons will evolve with time and that I haven't discovered all of them yet.  But I am still wandering.  I'm still trying to find where I fit in the grand scheme of things; trying to find my place in this world while being not entirely convinced that I have one.  Only time will tell…for me and for Don and the rest of The Tribe of Lost Ad Men.
What about you?  Is there something missing from you life?  Is there something that you just can't put your finger on but you're sure you'll know it when you find it?  Have you found your place?  Have you even started looking?  Maybe we'll see each other along the way in our journeys…
Kisses & Chaos,
Alli Woods Frederick