When you decide to pursue a less traditional career path such as…oh…I don't know…say art, writing and/or reiki/intuitive services (as a random example), there will always be people out there who don't think you have a chance in hell at succeeding or surviving by living anything other than a "traditional" life.
"What about retirement, 401Ks and job security?"
(…as though that's a real thing. The only job security is in mortuary services because you never run out of customers.)
They tell you to get a "real" job because they worry about how you'll make ends meet. They worry that you'll be impoverished and destitute; that your teeth will fall out because you can't afford toothpaste. After all, who do you think you are to live in a way that makes you happy? What makes you so damn special? In short…
THEY HAVE NO FAITH IN YOUR GOALS OR ABILITIES…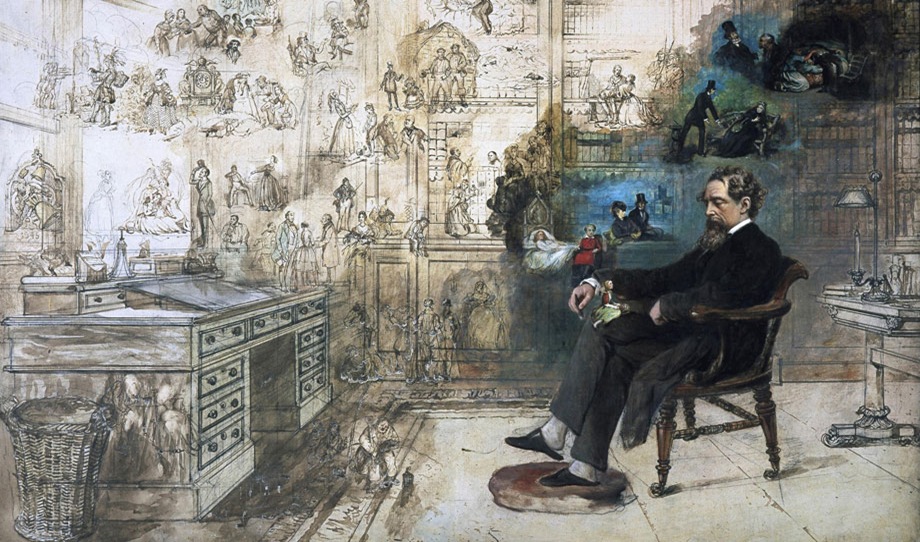 …and it's all because you have opted to pursue a life outside the norm. They think you should settle (although they'd never call it that); that their paradigm of practicality (which our economic climate and unemployment rates have established as an illusion) is somehow better or safer than you choosing to never give up on your dreams, despite the insane number of setbacks and enough kicks to the teeth to make hockey players' pearly whites look like dental perfection because…
YOU LITERALLY CAN'T IMAGINE LIVING LIFE ANY OTHER WAY.

If you are pursuing a less traditional life or career path then I'm betting you have had at least one very concerned conversation about "your future" with someone who loves you (and others who like to get in your business).
While they don't view these conversations as harmful to your psyche, ego or self-confidence (all of which are needed intact (well…maybe not the psyche since all artists are a little out there in one way or another) to have the courage to pursue such lives) they, in fact, are. And you know what…
IT SUCKS TO BE UNDERMINED IN THE NAME OF "BEST INTERESTS" AND CONCERN.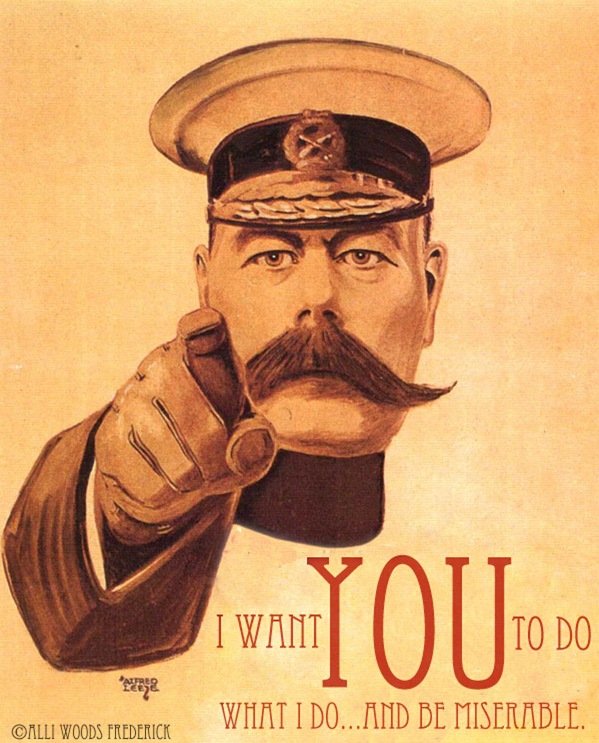 I'M SURE IT HAS HAPPENED TO YOU LIKE IT HAS HAPPENED TO ME.
I worked retail jobs out the ass peddling everything from beautiful pottery made by one of the most amazing potters in the country (love you, Xavier) to managing a piercing salon/punk clothing boutique to selling bongs and sex toys in a head shop (sorry, Mom) – some gigs were good and some were the stuff of urban legend (like the illustrator I worked for who wouldn't let me leave for five minutes to go get a tampon. You can imagine how that argument went).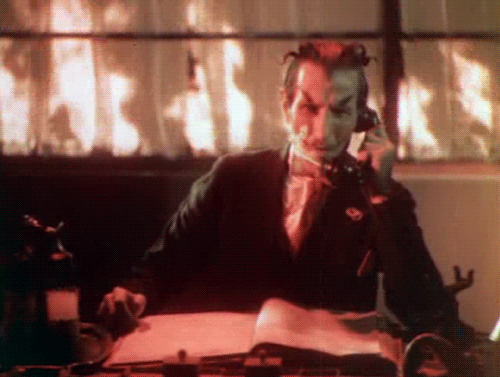 But those were before I became a massage therapist and reiki master, opened my own practice and learned the absolute joy and peace (and totally-worth-it stress) of being my own boss.
As an only child and a free-spirited rebellious introvert (yes, such beings do exist) I do not work well with others (creative collaborations being the exception – those I freakin' love *if you're interested in one, hit me up*) and tend to have issues with authority when the authority in question is inept and has their head up their ass.
ON MORE THAN ONE OCCASION I CALLED FORMER BOSSES INTO THEIR OFFICES TO DISCUSS MY PROBLEMS WITH THEIR BEHAVIOR.
I don't care if you sign my paycheck, no amount of money is worth being publicly humiliated. (To be fair, they were total asshats who had zero people skills. And yes, I got fired each time but it was soooo worth it.)
Naturally when my concerned loved ones inevitably suggest I get an ulcer-inducing office job when my finances start to tightrope walk drunk without a net, I get super-irked.
Having had one horrible, miserable, soul-sucking, mind-numbing, kill-me-now desk job at what I can only describe as a daily visit through Dante's nine circles of hell, I never EVER want to have another one never EVER again.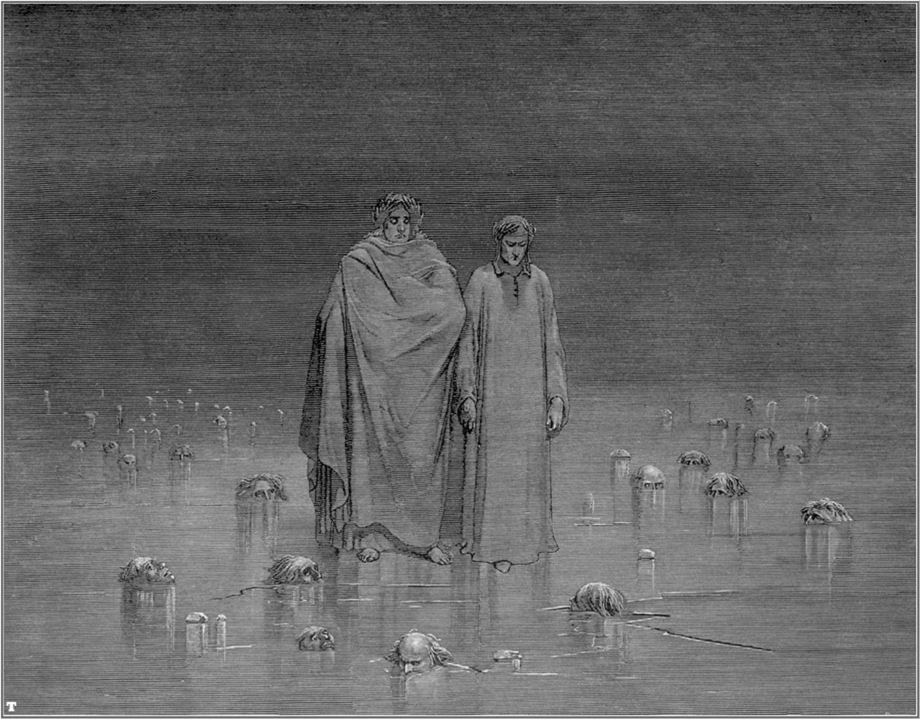 That job made me want to eat a bullet every time my alarm went off in the morning. I know some of you do office work and love it and I'm happy that you're happy. We all have different talents and different skills and different ways of living and enjoying life. But I am simply not cut out for the corporate cubicle world. I would have eventually become a spree shooter had I stayed there.
DOES ANY OF THIS SOUND FAMILIAR TO YOU? ARE YOU STARTING TO LOSE IT JUST THINKING ABOUT GOING BACK TO WORK MONDAY?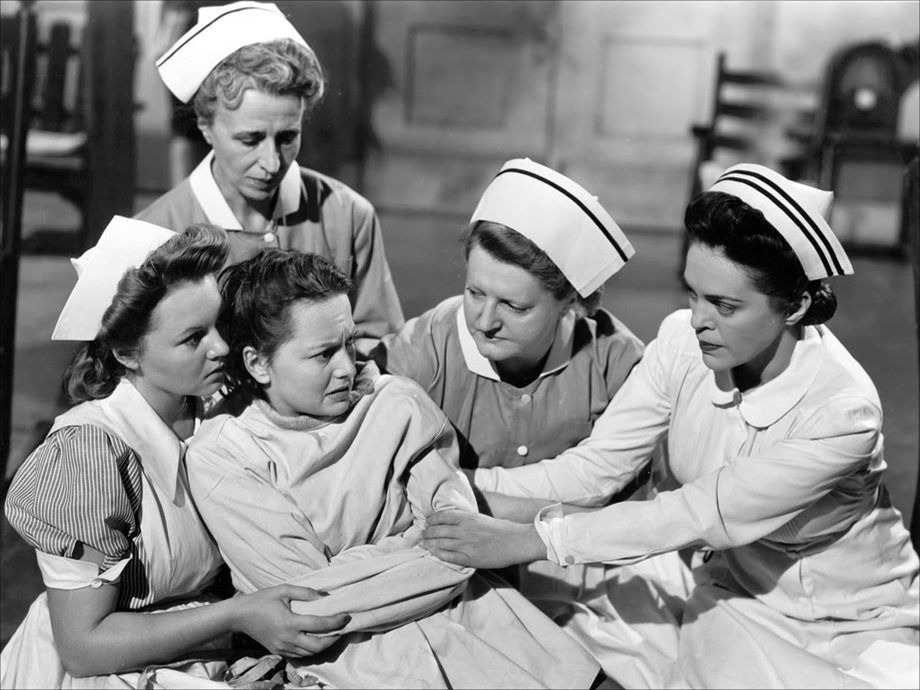 If so then I suspect being a member of the cubicle club isn't for you either. Or maybe you are testing the waters and aren't sure if corporate culture is where you belong; you have days you love and days you loathe while on the clock. Well I'm here to help you figure it out. Here is my list of…
10 WAYS TO KNOW YOU'RE NOT CUT OUT FOR A CUBICLE
1) WHEN YOUR CLOTHES FEEL LIKE THE NYLON EQUIVALENT OF A MEDIEVAL TORTURE DEVICE
2) THE MERE THOUGHT OF GOING TO WORK MAKES YOU FEEL LIKE THIS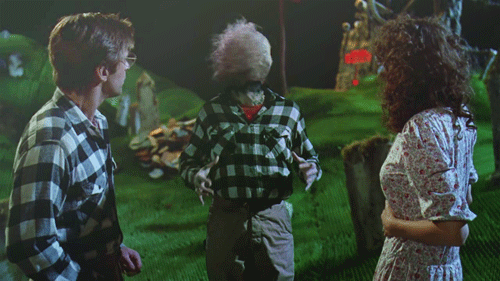 3) WHEN THIS IS HOW CLOCKING IN FEELS EACH MORNING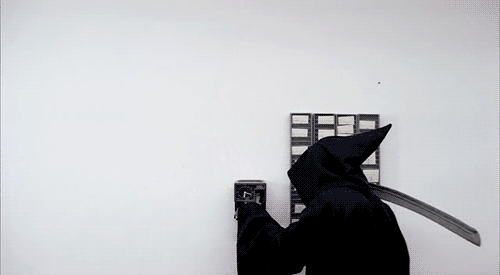 4) WHEN YOU REALIZE YOUR NUMBER OF WRINKLES ARE DIRECTLY PROPORTIONATE TO YOUR NUMBER OF WORK EMAILS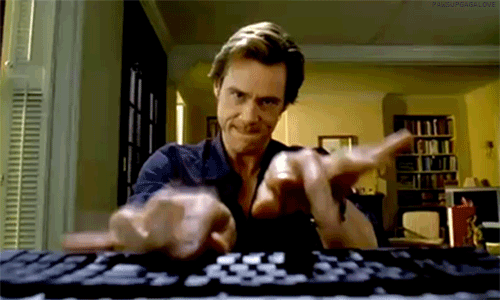 5) WHEN THE WORDS "TEAM MEETING" MAKE YOUR HEAD SPIN
6) WHEN YOU REALIZE EXACTLY HOW YOU SPEND 8 HOURS OF YOUR DAY, 5 DAYS A WEEK…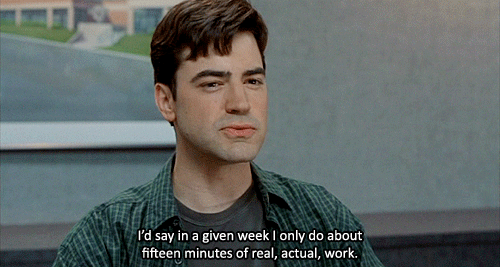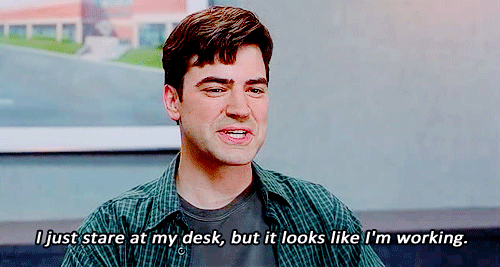 7) …AND THAT SPENDING YOUR LIFE THAT WAY IS DRIVING YOU INSANE.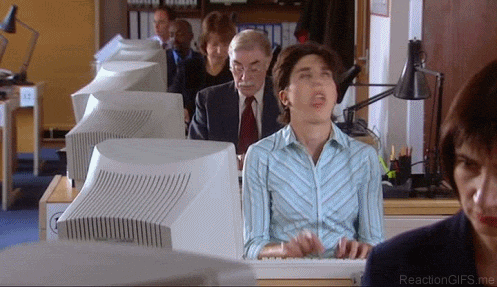 8) WHICH MAKES YOU FANTASIZE ABOUT BLOWING UP THE ENTIRE F'ING OFFICE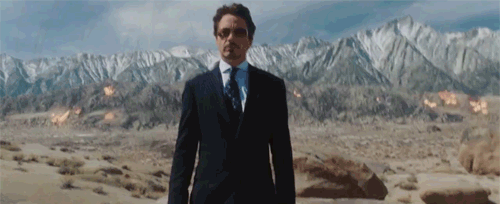 9) THEN YOU REALIZE HOW HARD IT IS TO GET A HOLD OF A THERMONUCLEAR DEVICE AND BEGIN TO CONSIDER OTHER WAYS TO DEAL WITH THE STRESS & BULLSHIT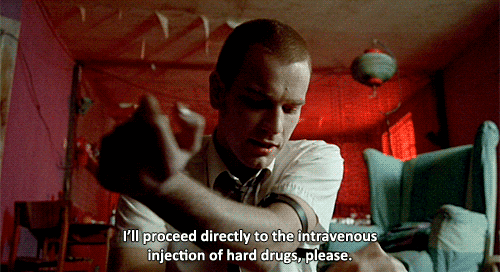 10) BUT THEN YOU REMEMBER YOU'RE AFRAID OF NEEDLES SO YOU THINK ABOUT QUITTING WHICH MAKES YOU FEEL LIKE THIS: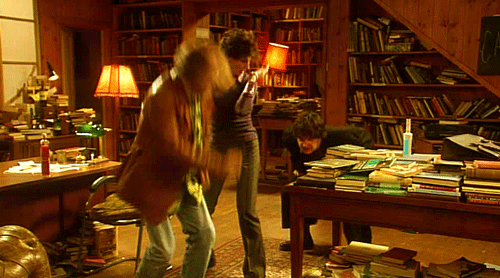 If any or all of these thoughts and feelings occur to you as you sit in your cubicle drowning in a flood of emails; if Susan coming by and asking you to sign a birthday card and chip in for cake and a present for Maggie, who you've never met and don't honestly give two shits about, makes option number eight seem brilliant to the point that you start searching Ebay for a used copy of The Anarchist Cookbook then this list is for you.
You, my dear, need to start considering a change of venue because this cubicle stuff isn't your cup of tea.
Save your sanity and start the job hunt now…or scare the crap out of your family and follow your real passion – like juggling knives and chainsaws in the circus.
But whether you stay or go just make sure of one thing…just make sure you're happy. Don't settle. You deserve to be happy…even if it means being unsure of your next steps, of not being "secure" and being scared and totally freaking out sometimes (because that will happen if you go your own way – it's normal).
WHATEVER YOU DO, JUST BE HAPPY.
Kisses & Chaos,
Alli Woods Frederick
PS – If you love working in your office and love your job but your coworkers make you more than a little nuts, then make sure to read my article on how to survive and thrive in the corporate workplace. If you love your work, don't let others make you miserable and rob you of that happiness.
IMAGES :: DICKENS DREAM – R.S. BUSS :: LIFE WITHOUT ART – VIAN :: ALTERED BY YOURS TRULY, ALLI WOODS FREDERICK :: UNKNOWN :: DANTE AND VIRGIL TRAVERSING COCYTUS – GUSTAVE DORE :: UNKNOWN :: UNKNOWN :: BEETLEJUICE :: DEAD LIKE ME :: BRUCE ALMIGHTY :: EXORCIST VIA POPSUGAR :: OFFICE SPACE :: BLACK BOOKS :: IRON MAN :: TRAINSPOTTING :: BLACK BOOKS ::