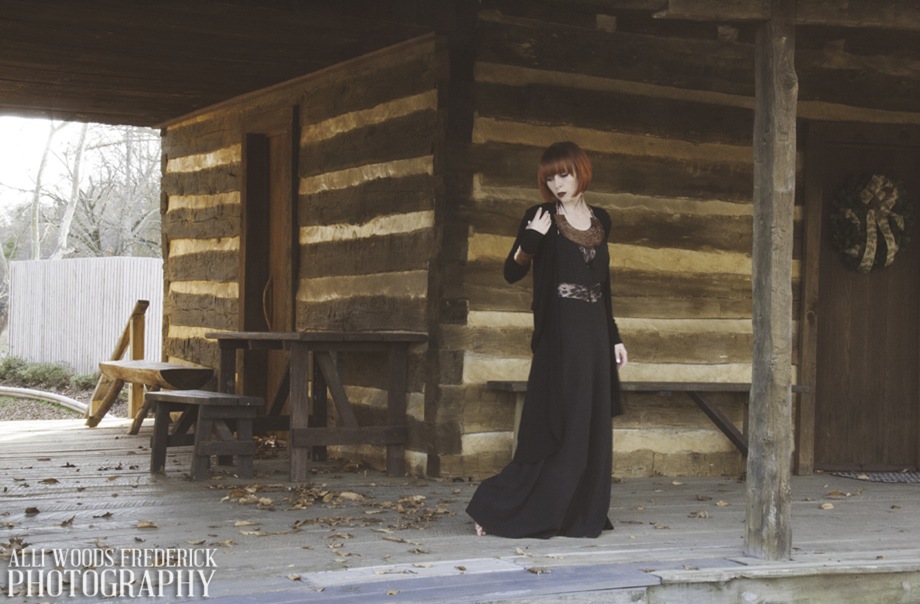 *THIS IS A SPONSORED POST.  THIS MEANS I WAS COMPENSATED FOR PROVIDING THIS CONTENT.  PLEASE NOTE THAT ALL OPINIONS AND CONTENT PRESENTED ARE MINE AND MINE ALONE AND HAVE NOT BEEN INFLUENCED, APPROVED OR ALTERED BY RAVEN EYE FORGE IN ANY WAY.*
Shields, armor, weapons and a glorious death on the battlefield were what every Viking needed to be escorted to Asgard by valkyries and ushered into Valhalla where they would feast like kings and kick it with Odin.  If you didn't make the cut (so to speak) then there was always Freyja waiting for you in the fields of Folkvangr, which wasn't half bad either.  But what about modern Vikings and warriors?
ENTER RAVEN EYE FORGE:
ADORNMENT FOR THE MODERN VIKING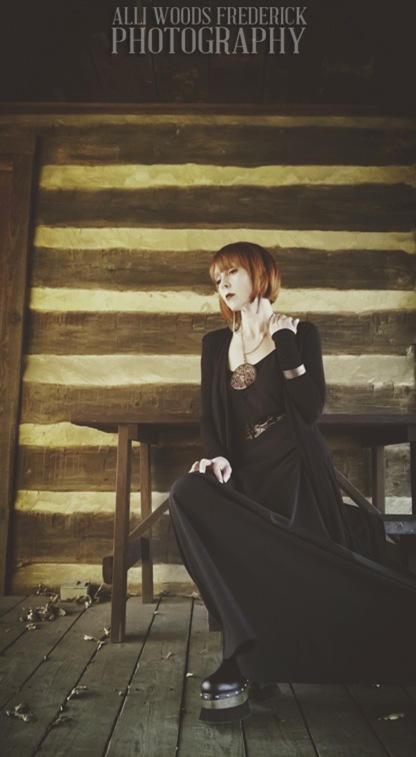 Franklin Jeffers is the creative force behind Raven Eye Forge which is currently based out of Redmond, Oregon.  He began his love affair with cutting and carving while spending his summers in Alaska.   Looking for a way to "kill a bit of time" he began carving bone and wood for his then partner to use in her jewelry line.
Upon returning to Oregon he turned his attention to metal work – specifically bladesmithing.  He dabbled, making knives for friends as he learned and honed his skills.  It was during this time he discovered his passion for metal work…and with that Raven Eye Forge was born.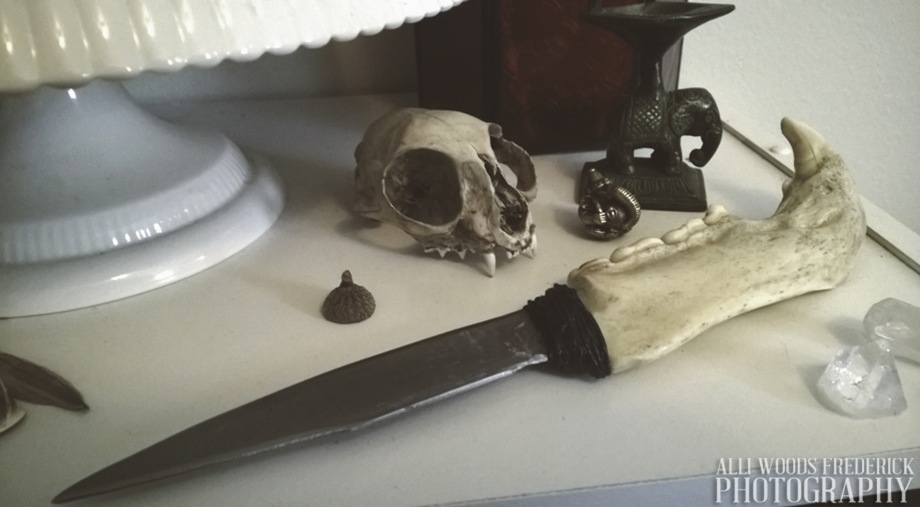 Ask him about inspiration and he'll tell you it comes directly from the source of all things, Mother Nature.  He also likes…
"…the idea of making modern day battle ware for my like minded tribe. I envision my earrings adorning modern day shamans, warriors and healers."
I think it's obvious that he achieves his goal in spades.  His pieces are easy to wear and smoothly transition from rocker chic and every day wear to more dramatic tribal and goth bohemian styles…and the pieces do so flawlessly.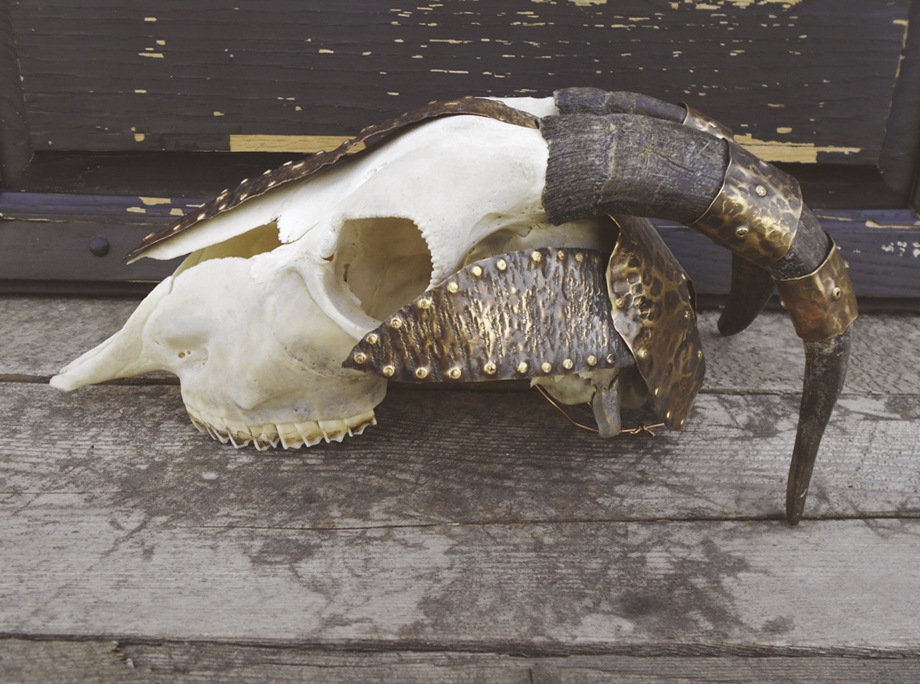 Even though Franklin's pieces are detailed works of decorative armor that are reminiscent of battles of old, the animal bones he uses are anything but bloody in nature.  As a vegan, he makes sure any and all animal parts used in his work are humanely sourced:
"…I lived in Alaska for years during my summers and would hike the back country and pick up natural shed antlers and other bones that would be from natural kills from the heavy winters.  I carry on this practice and still spend my summers in the high back country of Cascadia collecting natural deer antler for my pendants.  My boars tusk is found in the same way in north eastern Oregon.  As for that armored goat skull I live near many Organic farms and get bones and skulls form humanely sourced kills or they have died of old age.  The quills [are humanely sourced] also. [They] come out easily and regrow so [the porcupines] are basically shedding them."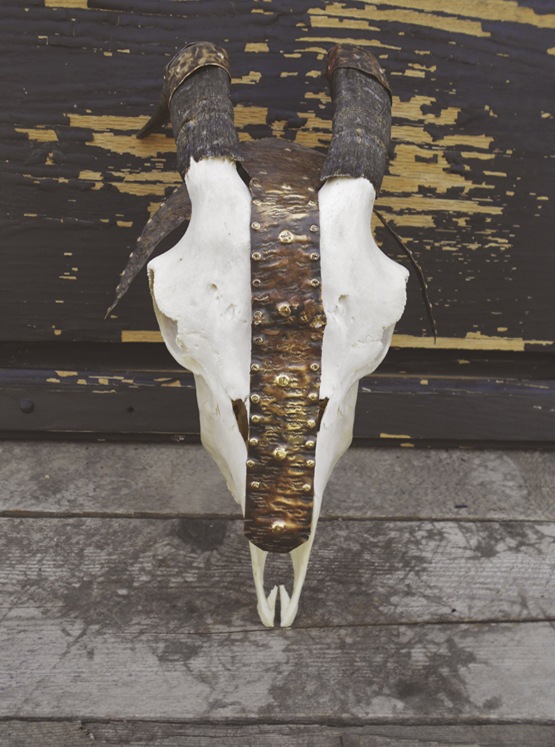 I don't know about you, but I'm officially a fan.  He was kind enough to loan all these pieces for my shoot, but in all honesty, I can't promise he'll be getting them all back.  He may just open his mail box and find a check instead.  Can you blame me?  Just feast your eyes on his beautifully detailed metal work: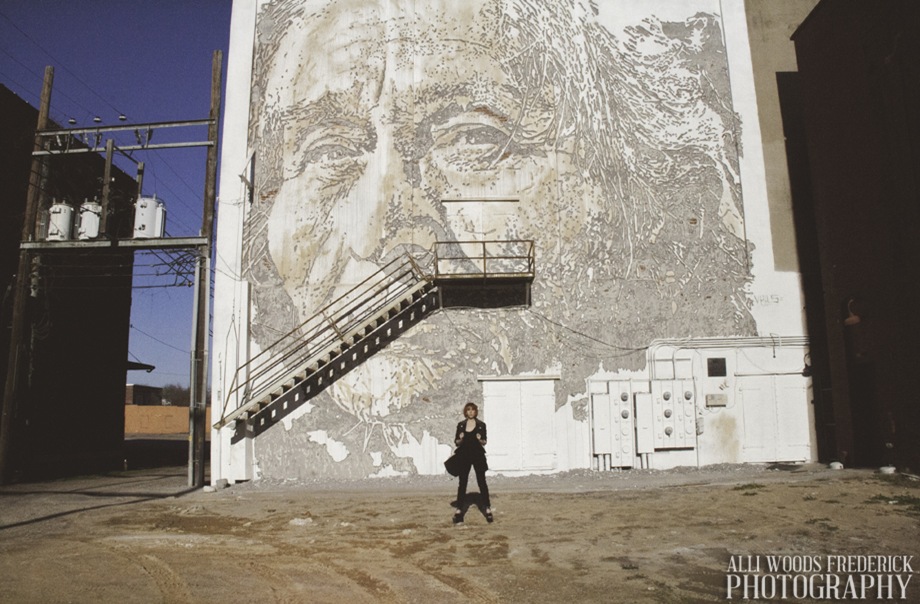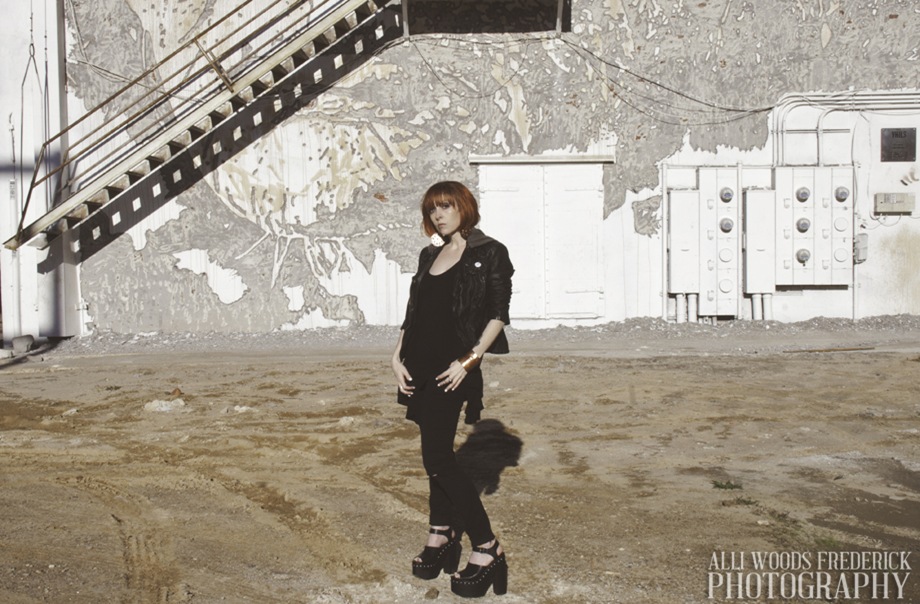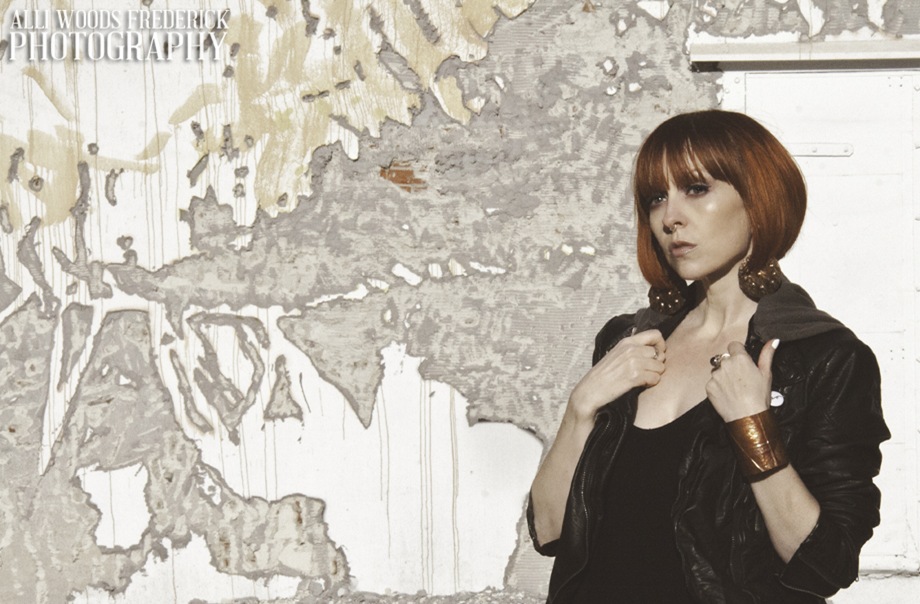 "The Alpen glow comes from my many nights hiking in the back country of the PNW. Watching the sunset playing across the snow-capped cascades, never paining the same scene twice."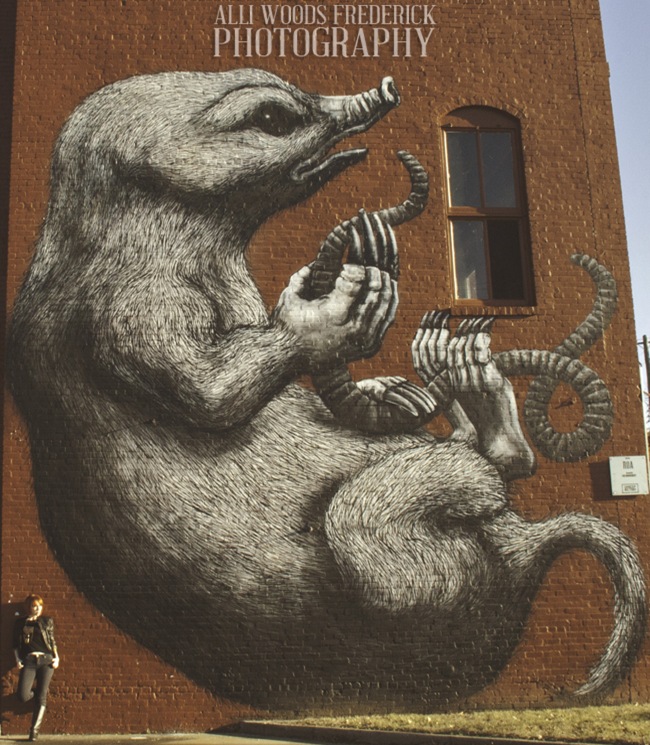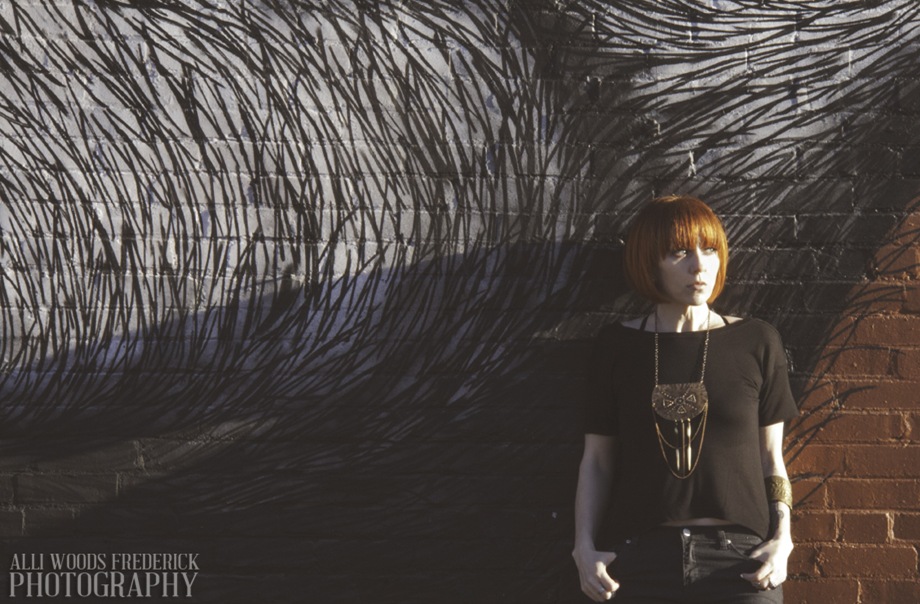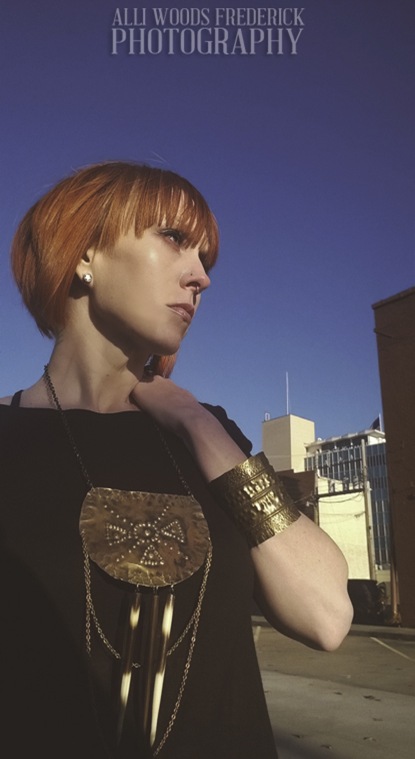 "The Ritual came to me as I was looking to expand my skills into making larger statement pieces and I envisioned a high priestess attending to her altar and the moon light shining off her skyclad skin only wearing the ritual as she made her offering."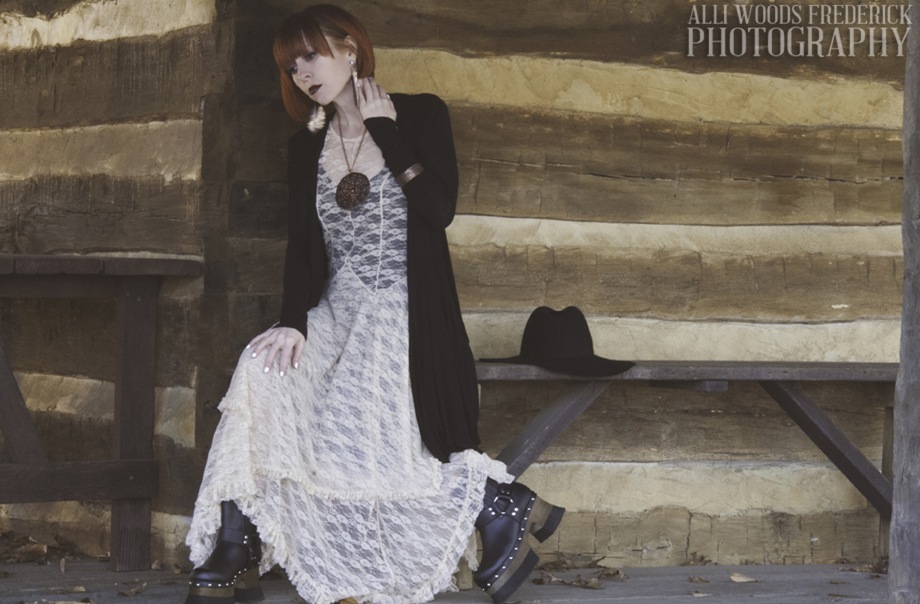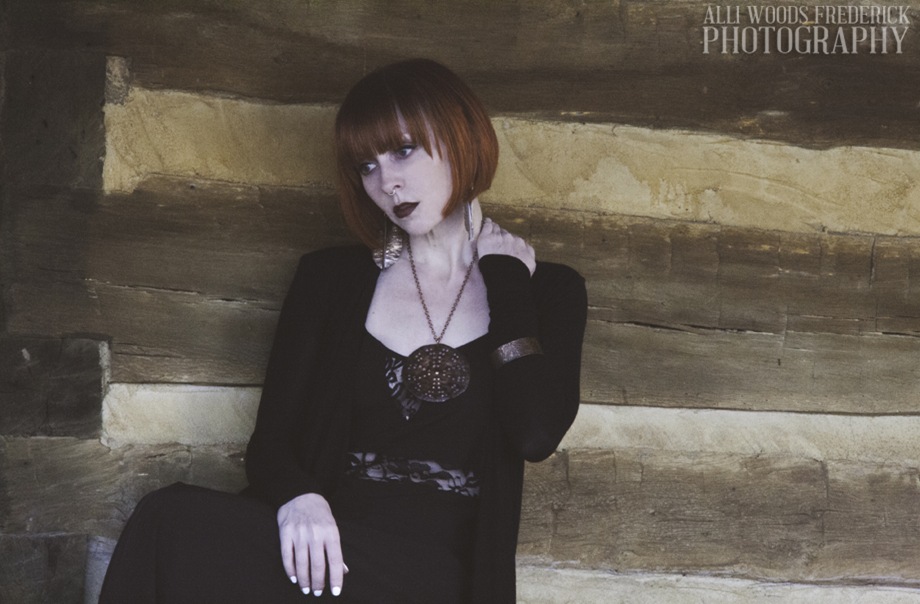 "The Skjold Bearer is a part of shield series. Skjold [is shield in Norwegian.] I imagined these pieces as looking at burial mound digs and the relics that had once again saw light. Adorning an Skjold Soster or Skjold maiden. Bringing a very unique and timeless look to one's own personal style."
"Deep forested walks among the wise elders of the old growth. Stopping and gently embracing the tales of these grand masters. This I am trying to capture within the deep textures of my cuffs and the sacred tree."
"The corvus eyes are that of the Raven, the trickster, the adviser and the careful watcher and learner."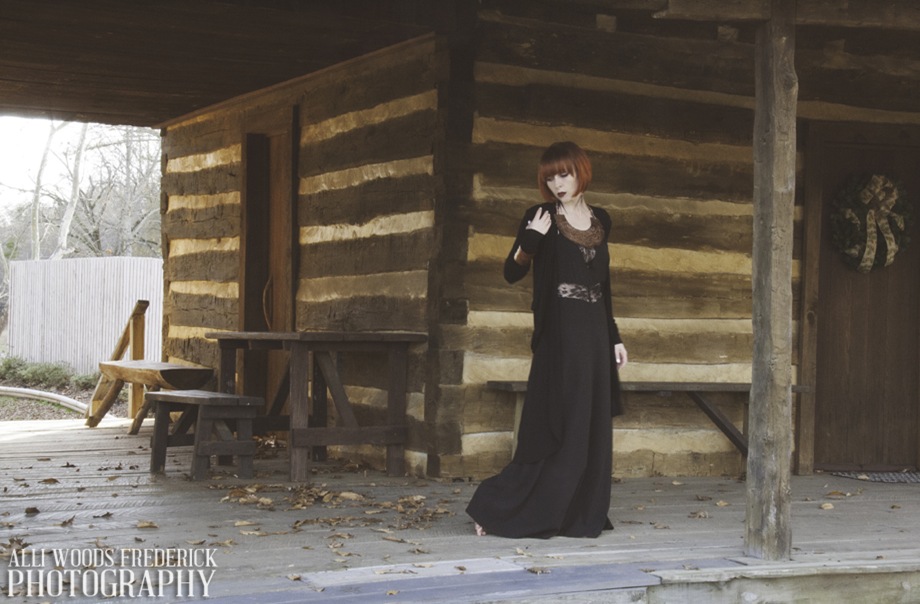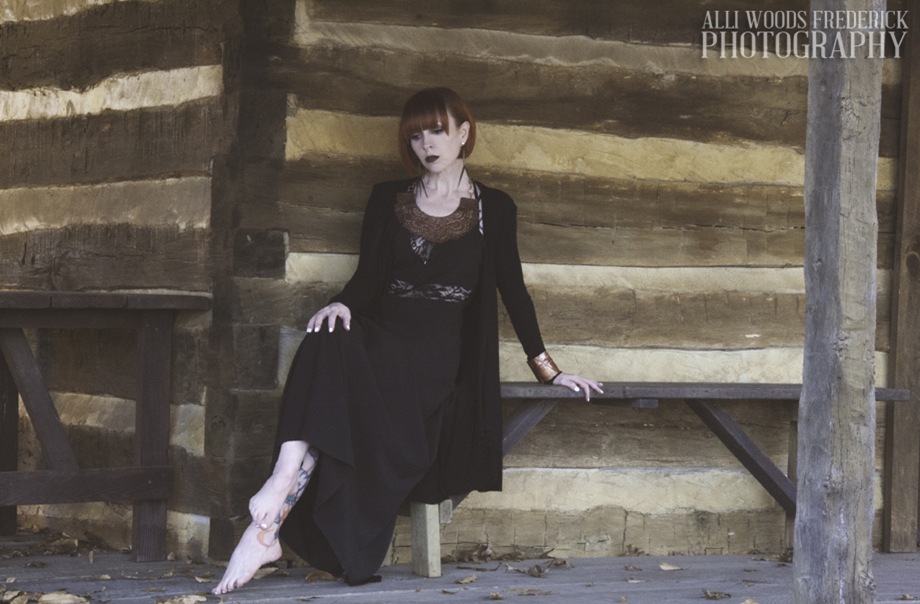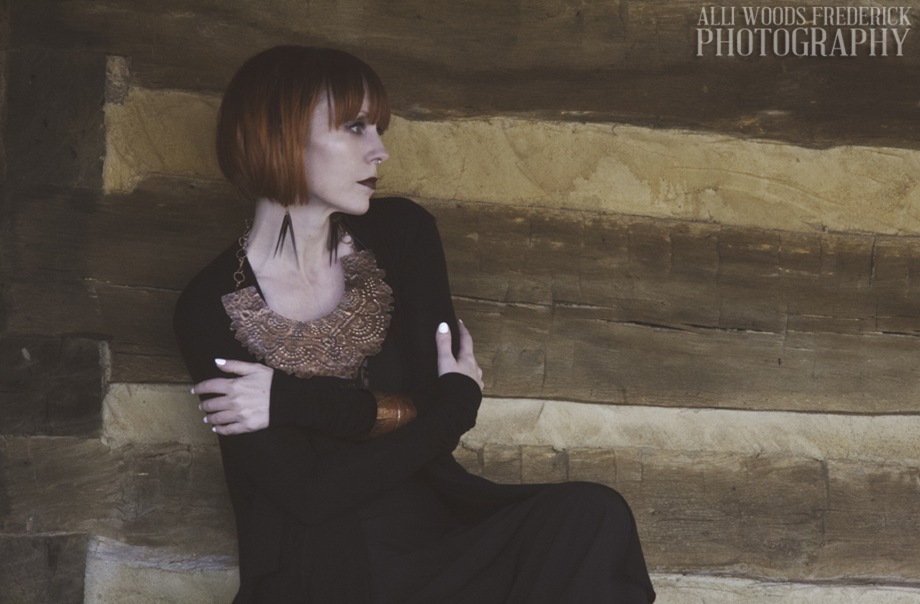 "The Repousse is a modern take upon the gorget of the past, offering protection bUT also making A striking visual statement."
"Graceful and elegant with a touch of danger."
Thank you, Raven Eye Forge, for sharing your striking and bold vision with the world and with the Kisses & Chaos family.  I am truly in love.  And if you, my dear readers, are as in love as I am then I have good new for you:
As a thank you to Kisses & Chaos readers, Raven Eye Forge is offering 25% off your order.  Just make sure to use code KissesandChaos at checkout to save.
So let's raise a toast to Raven Eye Forge and the Vikings of old:
Mein Skol,
Dein Skol,
Alle Vakkera Flikka Skol.
(which means: My health, your health, all beautiful ladies' health.)
Kisses & Chaos,
Alli Woods Frederick
IMAGES  ::  ALL IMAGES © ALLI WOODS FREDERICK.  ALL RIGHTS RESERVED.  ::  SKULL PHOTOS © RAVEN EYE FORGE  ::