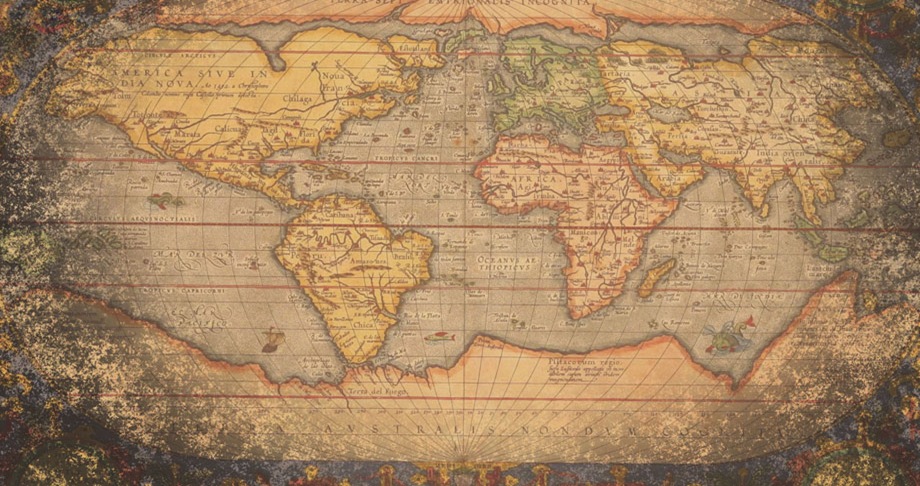 Today I'm beyond pleased to introduce a new, fabulous and truly beautiful voice to the unique choir that is the Kisses & Chaos guest blogger family, writer Nickie Shobeiry.  Please welcome her with our usual blend of weirdness and love as she dives gracefully into a deep topic and discusses her…
QUESTIONS OF NATIONAL IDENTITY
BY NICKIE SHOBEIRY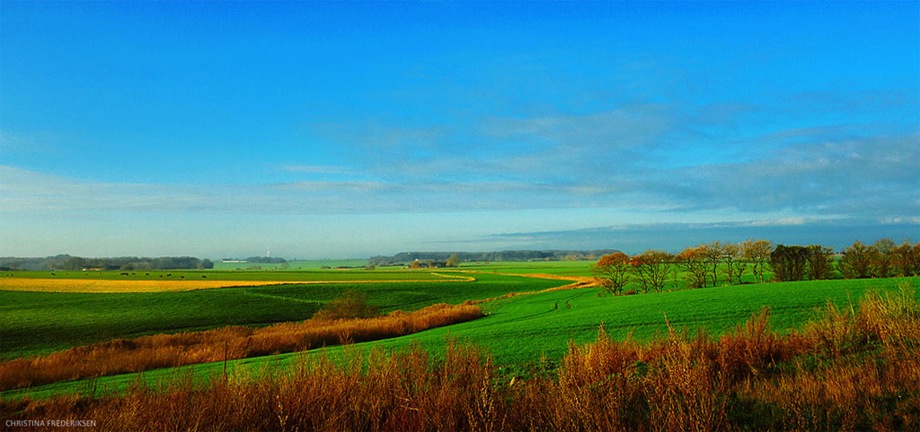 My name is Nickie. It was supposed to be 'Nicu' (Nick-oo) until my Iranian parents decided that actually, it would be kinder to give me a European-sounding name that, according to one nurse, didn't resemble the word 'cow' in Danish.  Of course, this made no difference to certain relatives.  'Nicu' now exists as my Iranian alter-ego – always sipping black tea with one sugar cube in her mouth, always shaking her hips to the dombak, always confident in the number of cheek-kisses she's giving.
GROWING UP IN DENMARK AND ENGLAND, I WASN'T AROUND OTHER IRANIANS OFTEN.
When we're kids, being different can feel like a death sentence – and rightfully so, should we recall our tree-swinging ancestors.  Of course, evolutionary history is irrelevant when you're eight, and for me, this meant I rejected everything from the food in my lunchbox to my dark curls and "weird" nose.   Come age fourteen, natural angst had mixed with questions of nationality and belonging, making every innocent "Where are you from?" an excuse for an existential melt-down. In a bid to simplify what I felt was too messy, I cut Denmark from the story.
THUS BEGAN THE ELIMINATION PROCESS.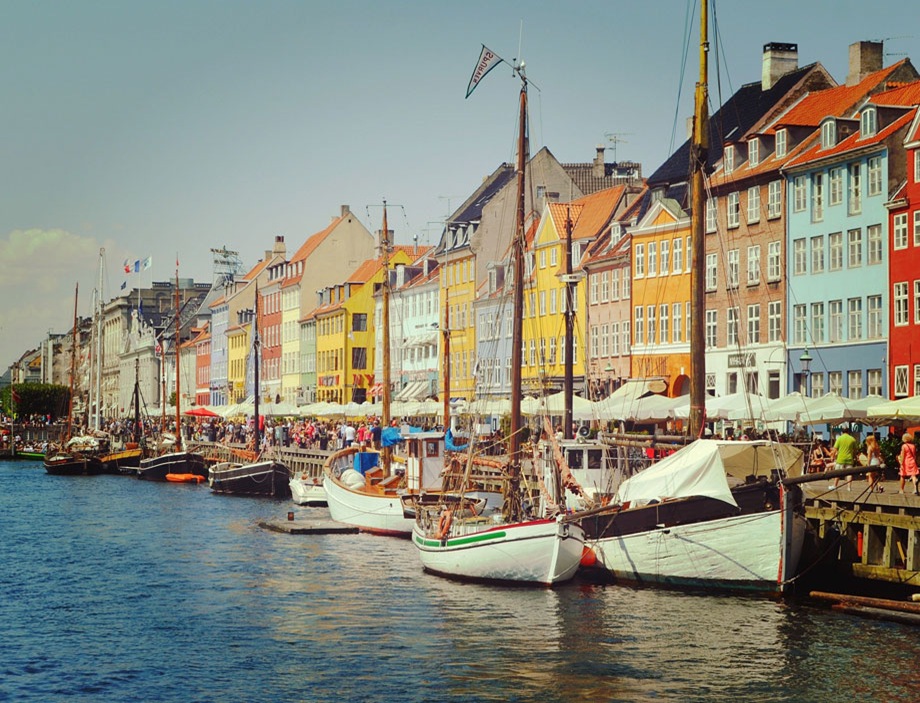 If I certainly wasn't Danish, but wasn't exactly English either, then surely I had to be Iranian.  But what if I didn't want to be Iranian?  And what sort of hybrid was I around 'real' Iranians – the tea-sipping, dombak-loving, cheek-kissing kind?  At family gatherings, I took to hiding behind my wonderful cousin.  After all, she was the one who had grown up surrounded by these people, beautifully charming her way through any conversation, both our funny accents be damned.
In his work 'The Black Atlantic', Professor Paul Gilroy discusses the Atlantic slave trade, and how those that lived through it were faced with a 'double consciousness'. No longer a part of their native land (in this case, Africa), they were not fully a part of the new land, either (in this case, America). Gilroy goes on to talk about how this population was determined not only by their 'roots', but also by the 'routes' they traveled, and how this transcended previous notions of nationality.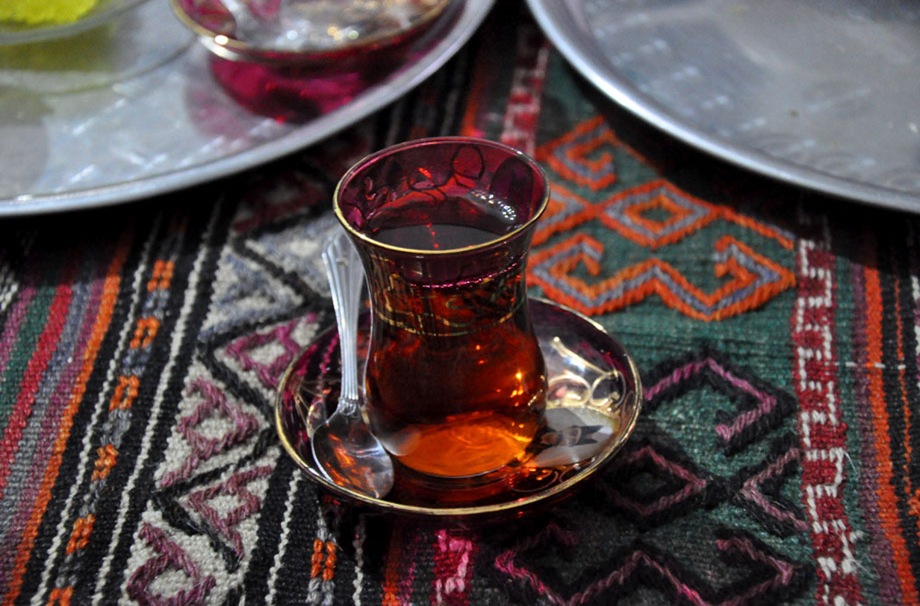 Sitting on a terrace one night with my father and another cousin (big families, whatcha gonna do?), I told them about this.  I then asked them both whether they felt they were Iranian.
My father leaned forward, half-eaten peach in his hand.  "I grew up there," he began.  "My face, my skin, my language – how could I not be Iranian?"
"I'm not Iranian," my cousin replied, leaning back in his chair.  "I left the country years ago. I don't live like they do anymore."
MODERNIST THINKERS – THE FLOOR'S YOURS.
Undoubtedly, when a large population of a country leaves (such as with Iran, after the revolution), their existence differs to those left behind.  Aspects of the new culture weave into the old – a process often sped up when kids are involved.  This new found space can be difficult to label, and as Gilroy says, nationality is questioned, and a 'double consciousness' is formed.  Depending on how we see it, identity becomes a little more confusing – or a little more fluid.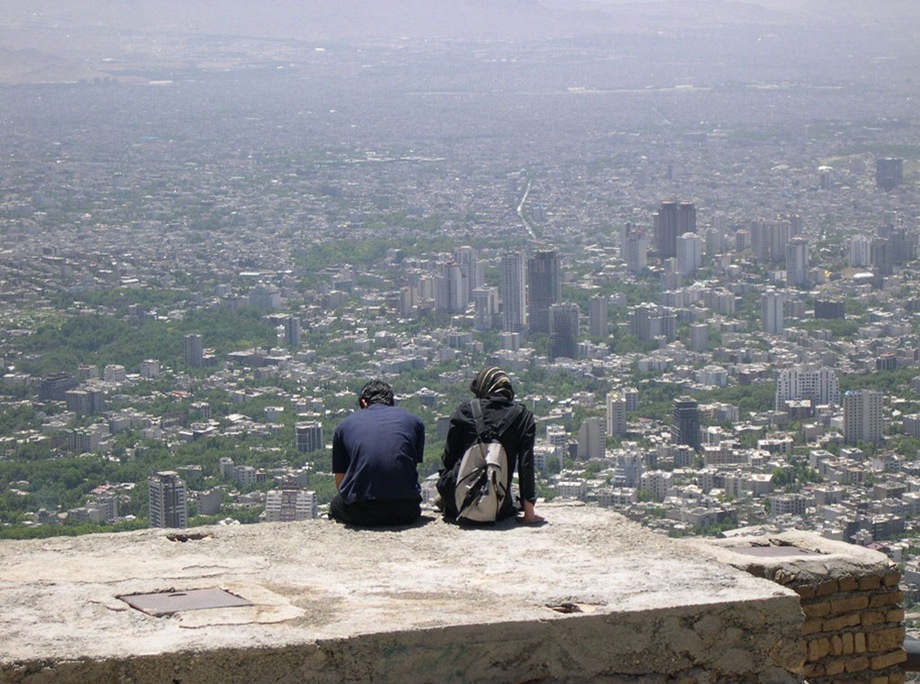 Of course, we've all experienced uncertainty about who we are. Chances are we've all found ourselves standing naked in front of a mirror, holding up various opinions and beliefs, trying to find one that fits.  Iran, Denmark and England lent themselves to me as literal symbols of this struggle – but pull down the zip, and you'll see the same concept.
Here's an example: earlier this summer, I had a particularly difficult, life-changing conversation – the kind where all you thought you knew about yourself is blown apart.  Walking up my parent's driveway after all had been said, I was met with high-on-life Middle Eastern music.  A profound peace washed over me, and I realised it's perfectly alright (and most likely advised) to carry only the parts of the whole that resonate with you – to make your own whole.  I realised there was no shame or 'messiness' in this.  Within the same month, I traveled back to Denmark to welcome it all back in.
AS WE GROW OLDER WE BEGIN TO CELEBRATE OUR DIFFERENCES.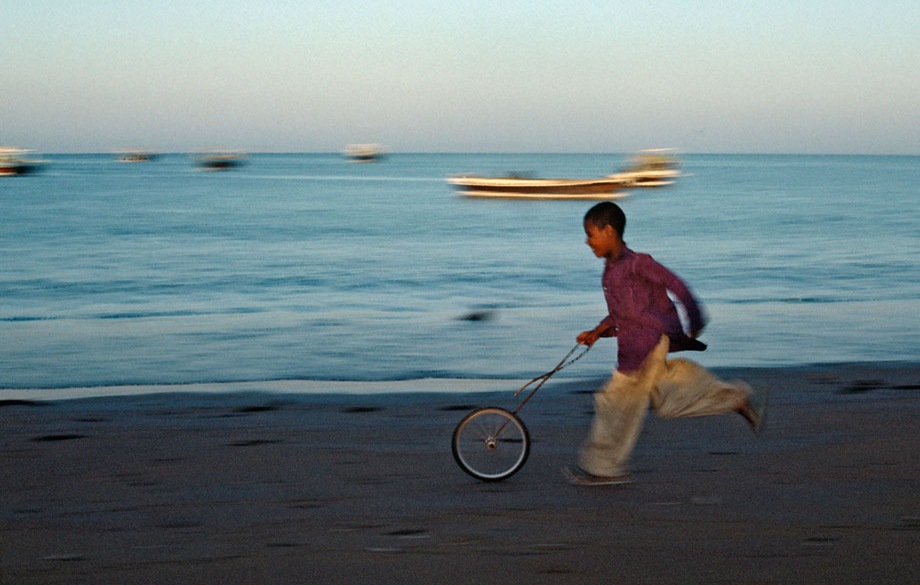 We begin to like our curls and our noses and, if our mothers happen to pack us a lunch, we're damn thrilled with our feta cheese and jam.  We begin to understand both our roots and our routes, and see the beautiful fluidity that carries us between both.  Our need to measure our entire being against the rulers of culture, country or family disappear, and we're left with something much more understandable – that which we truly are.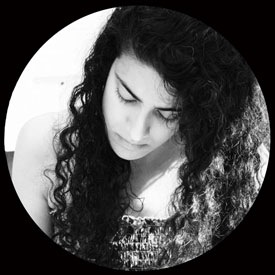 ABOUT THE AUTHOR:
Nickie Shobeiry is a freelance writer living in sleepy old Devon, England. She writes for an Exeter art gallery here, and can be found lurking in other parts of the internet, writing about art and culture.
A QUICK LITTLE NOTE FROM ME (ALLI):
Today through July 3 (at 11:59 pm) I'm running a special extra-long Tarot Tuesday Sale/Fundraiser on each and every single one of my tarot readings.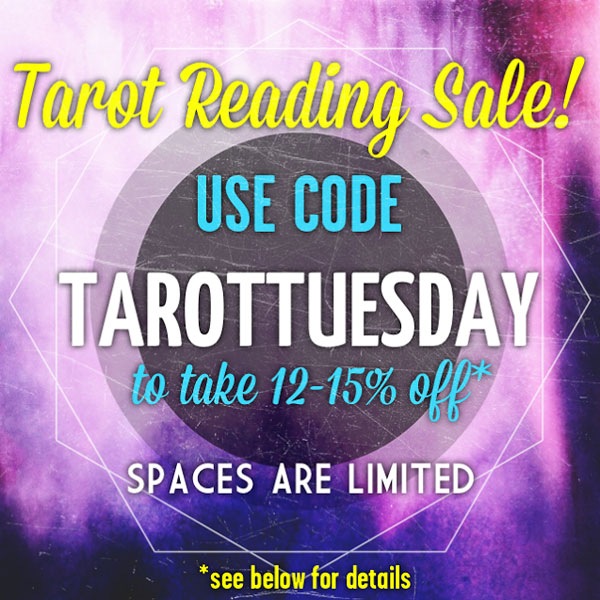 All Simplicity Single Card and Three Card Tarot Readings and Subscriptions are 12% off and all Year At A Glance and Super-Duper In-Depth Yearly Tarot Readings are 15% off.  Just enter code TAROTTUESDAY at checkout to get your discount.
**  PLEASE NOTE: DUE TO THE TIME EACH READING TAKES, SPACES ARE EXTREMELY LIMITED SO GET YOURS WHILE THE GETTIN' IS GOOD.  **
75% of all Simplicity Single Card and Three Card Tarot Readings and Subscriptions and 50% of all Year At A Glance and Super-Duper In-Depth Yearly Tarot Readings will be donated to help with the production/release of Randall Shreve's new album, The Devil And The End.
You may recall I mentioned his music and his fundraising campaign in my birthday/Mischa post last week.  There is less than one week left to help him raise the funds to make this album a reality.  As a supporter of my fellow local artists, I'm hoping I/we can help (at least a little bit) bring this amazing album to life.  If you aren't interested in a tarot reading and would rather donate (any amount, be it $1 or $1000) directly to the campaign (he's offering some amazing perks), you can do so here.
I look forward to reading your cards for you and thank you all for your love and support.  XoX.
Intuitive Kisses & Art Lovin' Chaos,
Alli Woods Frederick
IMAGES ©  ::  SOURCE UNKNOWN  ::  COLORS OF DENMARK – CHRISTINA FREDERIKSON  ::  WONDERFUL COPENHAGEN – NESNETSIRHC  ::  LET'S HAVE SOME TEA – FARROKHI  ::  IRAN, TEHRAN – MOHAMMADALI  ::  BOY PLAYS WITH BICYCLE WHEEL IN IRAN – UNITED NATIONS PHOTO  ::