What a wonderful and wild week this has been!  I'm overflowing with gratitude, so without further ado I present this week's:
Things I Love Thursday!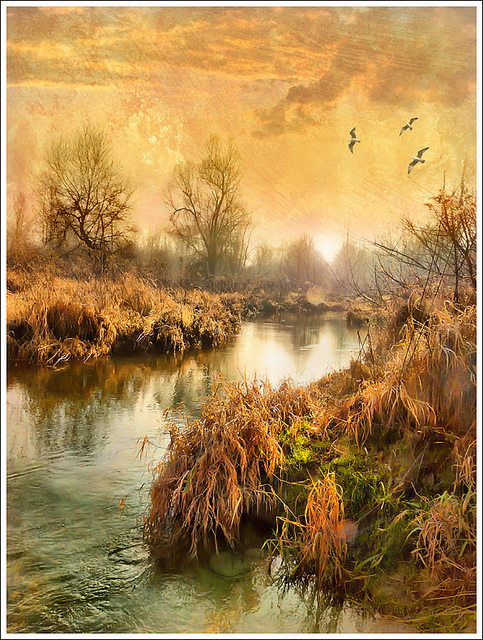 Before Humans by
Jean-Michel Priaux
*  Road trips with my honey!  (Details and photos to come!)  *  haunted b&b's  *  Swamps…I have long been a fan of cypress knees, spanish moss and alligators.  *  Harry Potter and The Deathly Hallows.  My honey and I went to see it earlier this week and it was AWESOME!!!  It does make me sad that there's only one more film.  I adore that series.  I become so attached to fictional characters, it borders on ridiculous.  *  Monk re-runs   *  dirigible plums  *  Buying Christmas gifts.  I love giving presents, and this year I'm giving some pretty darn awesome ones!  *  Finally giving my gnome a name courtesy of the Name My Gnome Contest.  Poor guy has been nameless for 5 years.  It's about time he had proper name!  *  Nursing my fantastic feline companion, Mischa, back to health.  He lost a lot of weight recently and as it turns out he has a thyroid condition.  He's on medication now and is feeling better.  HOORAY!  I love my little furball to absolute bits!  *  This killer contest…Italy?  Yes, please! Thanks to Gala Darling for posting about it!   *  My newest project:  Pocket Sized Positivity.  I am having such a good time creating them!  *  I'm still highly addicted to and loving every minute of The Walking Dead.  Still haven't seen it?  You can watch the trailer here.  It's definitely giving my adrenals a workout!  *  My uber-supportive husband who encourages me to follow my bliss…even when he doesn't "get it."  SWOON.  *  Sugar-free pumpkin bread.  Yum!  *
 What's filling your heart with rainbows and unicorns this week?  Feel free to share your love and gratitude in the comments section below.
Kisses & Chaos,
AWF