I have a not-so-secret secret to confess.  I am a geek.  I can quote Star Wars and Dune with the best of them.  I am obsessed with zombies.  I have dreams about traveling in The Doctor's TARDIS to have picnics in the past on alien planets. I am also persnickety and have strong opinions on aesthetics and taste.  All of these things mean I am an absolute nightmare to shop for.  Friends and family are often left scratching their heads when gift-giving time rolls around.  I know that neither I nor they are not alone in this quandary. 
If you aren't a geek yourself, then odds are you have someone on your shopping list who is…and if you're anything like my family you would probably appreciate any help you can get at getting your geek the perfect gift.  This is where I help you.  I hereby present the ultimate Gift Guide for Geeks.  Consider it my gift to you.  May it serve you well.  Good luck on your shopping endeavors and may the force be with you.
IS THERE A DOCTOR IN THE HOUSE?
Do you have a Whovian on your hands?  (A Whovian is a Doctor Who fan, just to clarify.)  There's no need to exterminate any hopes of finding cool gifts for them.  Check out these timeless goodies.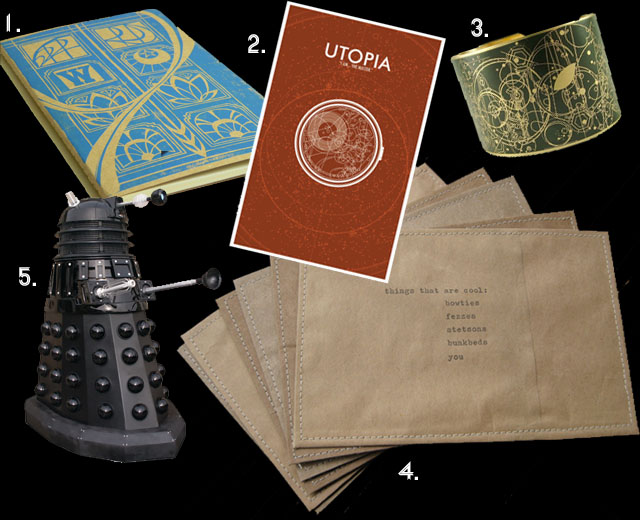 BRAINS.  THEY'RE WHAT'S FOR DINNER!
Zombiephiles to shop for?  Fans of The Walking Dead are in luck since zombies are so tremendously popular right now.   They're everywhere!  The real trick is finding items that aren't completely cheesy or over the top gross.  It's a fine line, but as long as you keep your head and use this guide, you'll live to shop another day.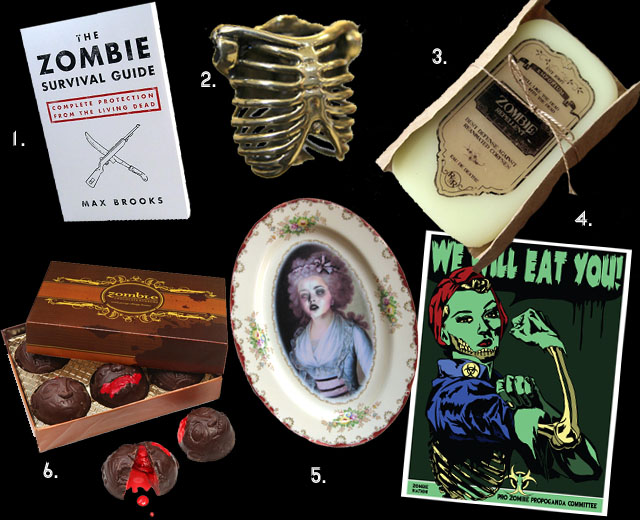 NOT LONG AGO IN THIS VERY GALAXY…
Do I really need to explain Star Wars to anyone?  Anyone?  Do I?  Come on.  It's Star Wars.  I've only ever met one person in my entire life who has never seen Star Wars.  One.  That's it.  One. So there you go.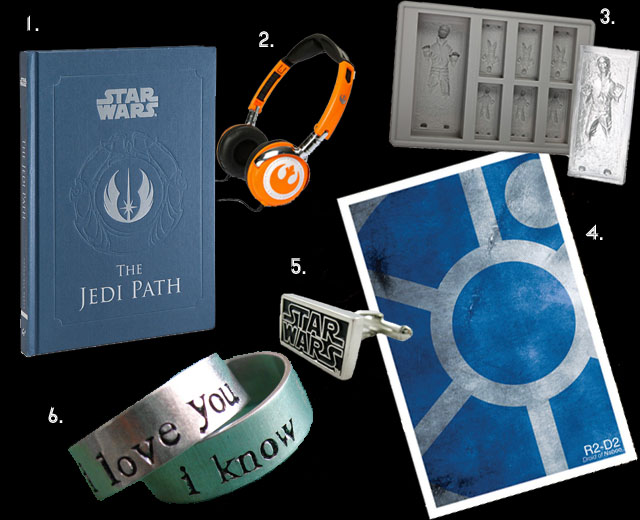 1)  
 YOU WOULDN'T USE THE CRUCIATUS ON A KID WITH GLASSES, WOULD YOU?
Harry Potter fans are certainly one of the more diverse groups out there…young, old, guy, gal…Harry Potter attracts them all which means there are tons of Potter-inspired gifts to choose from.  Allow me to shed some light and show you the best of the best of the best.  Expecto Patronum, my dear.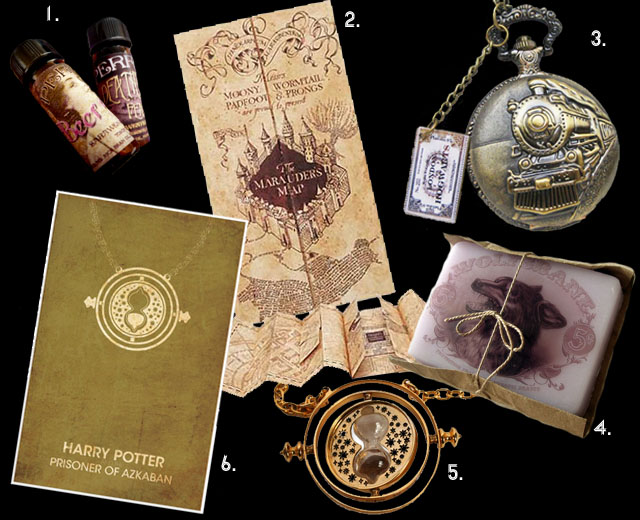 BOLDLY GO WHERE NO ONE HAS GONE BEFORE.
If you're shopping for someone who knows what the "T" in Captain James T. Kirk stands for impress them by telling them that the "T" stand for Tiberius and then hand them one of these awesome pressies.  You can set your phasers to stun with these gifts.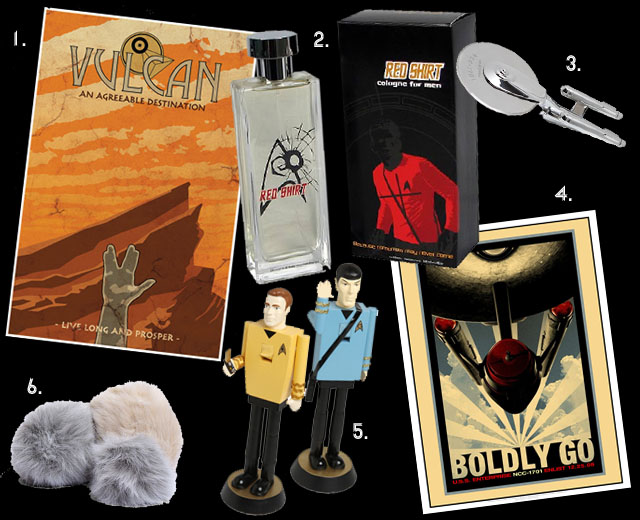 Kisses & Chaos,
Alli Woods Frederick