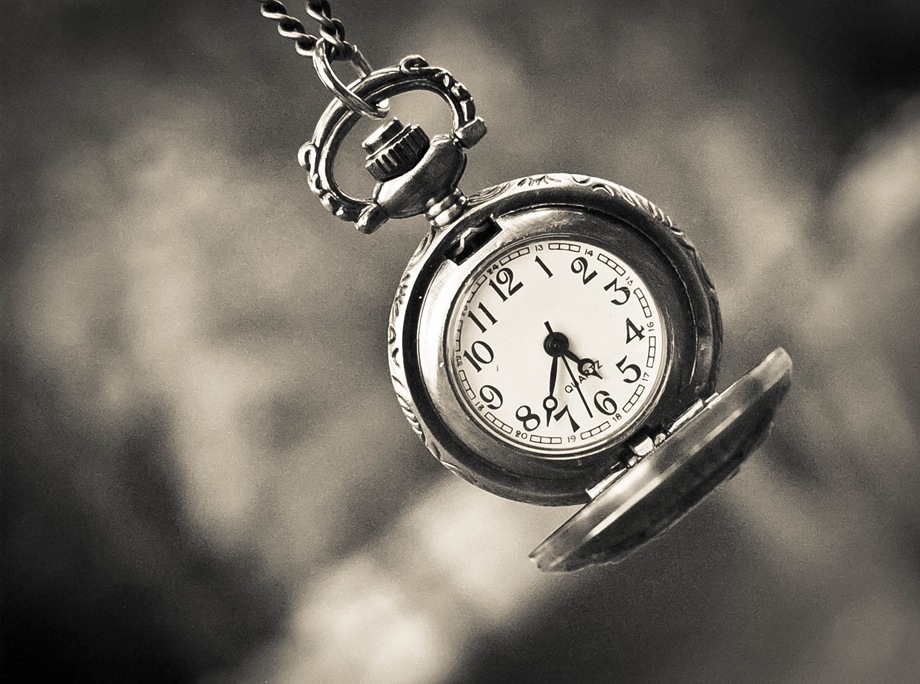 Holy crap.  It's been an eternity since we've had an end of the month Postscript so I figure we are looooooong overdue, don't you?  New to Kisses & Chaos and have no clue what Postscript is?  Well it's essentially a list of all the various badass bits and bobs that I've encountered around this here interweb over the course of the past month and it ranges from the weird to the wonderful.
So if you're bored at work and itching to take some quick breaks from the tedium (not that I would ever encourage that – oh my, heaven's no.  I would never ever suggest such a thing, just like I would never dream of streaming Netflix on my phone (that had a kickstand *grin*) while wearing my headphones back when I had a desk job that consisted of doing 9 hours of mindless data entry in DOS (yes DOS…and this was just a few years ago…yeah…exactly).  I would never dream of suggesting you do anything other than be productive.  *eye roll*  – erm – I mean *ahem*) then this list is a perfect way to get a quick fix…on your breaks, of course.  *wink*
So without any more long-winded explanation (like you guys aren't used to those by now…hahahaha…yeah right) I proudly present the July edition of Postscript:
A BLUE MOON, TIME AND STRAWBERRY SOUP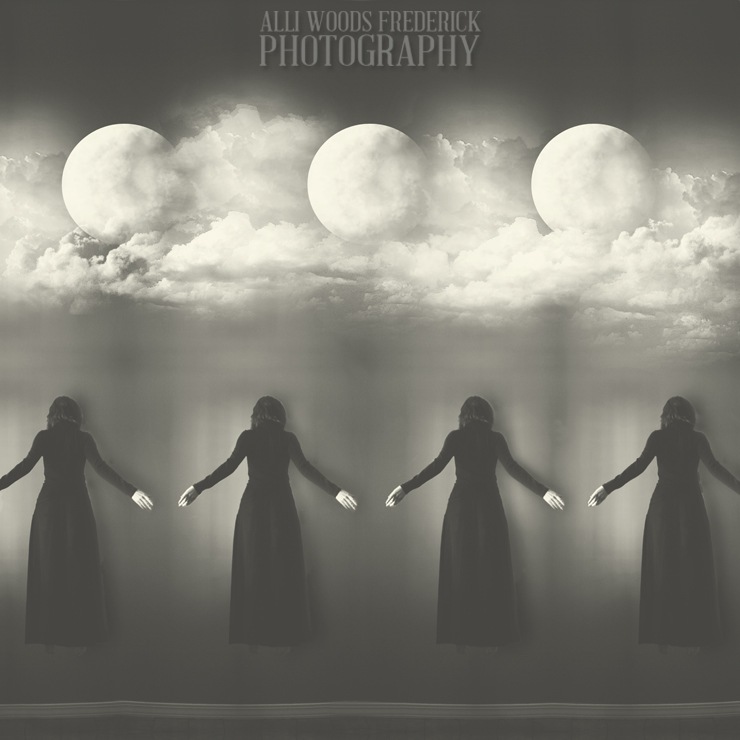 *  Tonight is the last blue moon until 2018 (what?!?!) and not only is it unprecedented in all of astrological history, it's supposed to potentially be a mega-super-ultra-uber life changing one at that.  So if you plan your manifesting and meditations around the moon phases I strongly suggest you read this so you are fully aware of what is in play and what is at stake with tonight's full moon.
(FYI – for those of you who don't know, a blue moon is when there are two full moons in one month and I don't think there's ever been a year in my life that hasn't had at least one blue moon so for there to be NONE for all of 2016 and 2017 is just bananas…but then if this one is as powerful as they're claiming then it's probably a good thing.)
*  And while we're on the subject of the moon, A Beautiful Mess has a great tutorial on how to make your own clay moon phases garland.
*  And while we're visiting A Beautiful Mess, check out their recipe for chilled strawberry basil soup.  My grandmother used to make this for me (sans the basil) and I loved it.  The perfect soup for a hot summer day.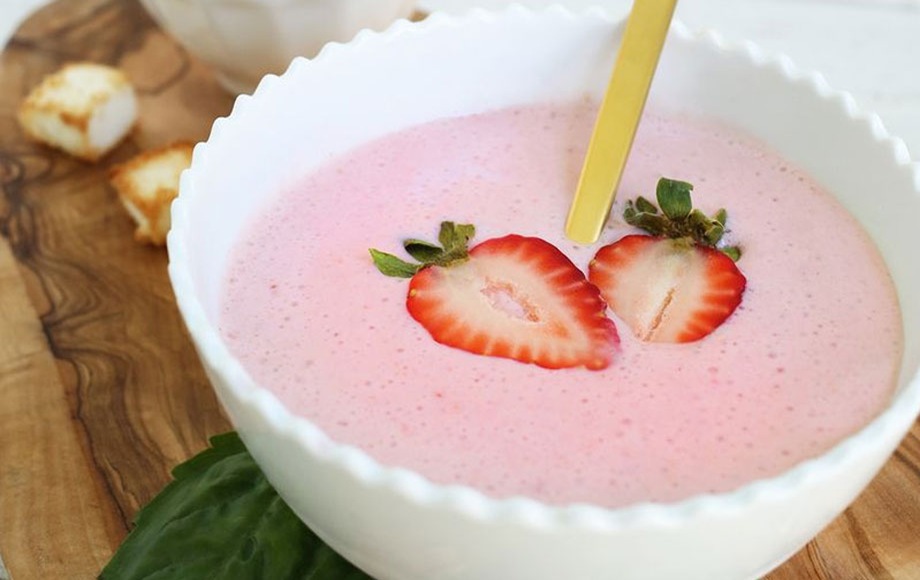 *  My heart breaks for this bride, but this is a perfect example of misplaced anger.  This was basic user error, plain and simple.  The lesson here?  Learn how to use the settings on your camera (yes, even a little point and shoot) before you use it – especially if you're taking photos of something important.  Sad that she'll never have those memories documented, but it could have easily been avoided with a little (and I mean a little) effort.
*  I've long suspected time was a bunch of bullsh*t, but it turns out I might not be crazy…I may be right…time may not actually exist, which would explain soooooo much.
*  I wish there were more studies into life after death and the near death experience.  This study is a great step in the right direction.  Science doesn't understand death any more than it understands birth (They don't have a clue about what triggers a baby to say "alright…it's time for me to get the hell out of here…let's get this party started"). Since birth and death are the only things every person on earth has in common it deserves solid, earnest investigation, don't you think?
*  One of my favorite blogger babes, Sarah (formerly of The Laughing Medusa) has moved and is now rocking it over at SarahStarrs.com.  And this month she is teaching you how to write affirmations that really work (I know I need help with this.  Mine can get rather wordy.  What?  Me?  Noooo…) along with a free workbook (and her new site is amazeballs to boot).
*  Feeling creatively flat lately?  I know I have, as I told you a few weeks ago.  Katie over at Skunkboy has 15 prompts to help kick start your creativity.  Sure these are for photography but there's no reason it can't be applied to any medium.  So get out your art supplies and get ready to play.
HAIL TO THE KING, BABY.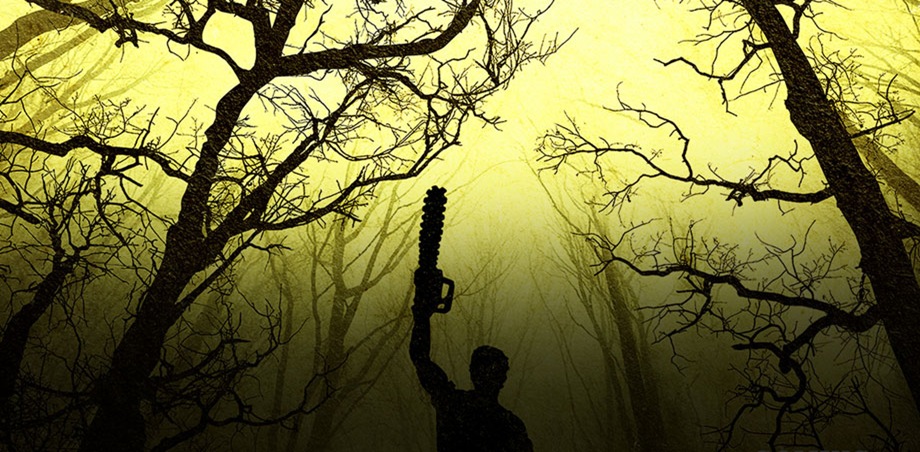 *  And finally, what every single Bruce Campbell fan has been asking since Army of Darkness ended its run in the theaters back in 1992 (shit I feel old now):  will there ever be another Evil Dead movie?  (Seriously, at every event I've been to where Bruce has had a Q&A this question gets asked Every. Single. Time.  And I don't blame them.)  Sure we have the Starz mini-series Ash Vs. Evil Dead which comes to small screens in October, but today my beloved Bruce has joked/revealed that the series could very well lead to…MORE EVIL DEAD MOVIES!!!  WOOOOOOOOT!…or at the very least a second season for the series.  Today is officially perfect.  As though the magical blue moon wasn't enough, we get to top it off with this glorious and gory blood soaked cherry.  F*ck. Yes.
That's all for now, ladies and gents. See you in August! (And if this blue moon does turn out to be as crazy as the omnipresent "they" are saying then we should all have some interesting stories to share within a few weeks. And yes, I expect you to share. *wink*)
Blue Moon Kisses & Love-Filled Chaos,
Alli Woods Frederick
IMAGES  :: VIA IN A NUTSHELL  ::  WAXING. WANING. © ALLI WOODS FREDERICK. ALL RIGHTS RESERVED.  ::  © A BEAUTIFUL MESS  ::  UNKNOWN  ::