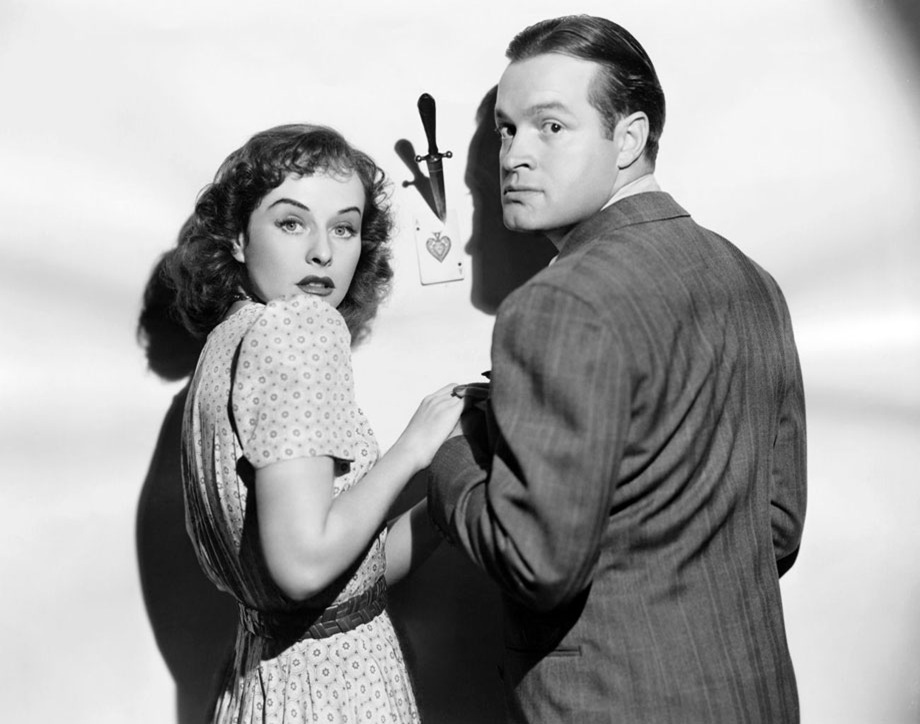 Yesterday marked the twelfth anniversary of my beloved Bob Hope's death, which is a day of mourning and celebration in my home.  No joke.  When I was a massage therapist I didn't book clients on July 27.  Nope.
Whenever possible the day consists of a Bob Hope movie marathon as I laugh my ass off and then, inevitably, cry because I still feel the sting of the profound loss to this day.  We lost not only an intelligent and highly gifted comedian, but a humanitarian and possibly one of our greatest patriots…and he was born English (go figure).
So this year, in celebration of my first and lifelong crush's comedic genius, beautiful spirit and long life (he was 100 years old when he died) I give you some of his best quips and quotes with…
THE BEST OF BOB HOPE:  MASTER OF VAUDEVILLE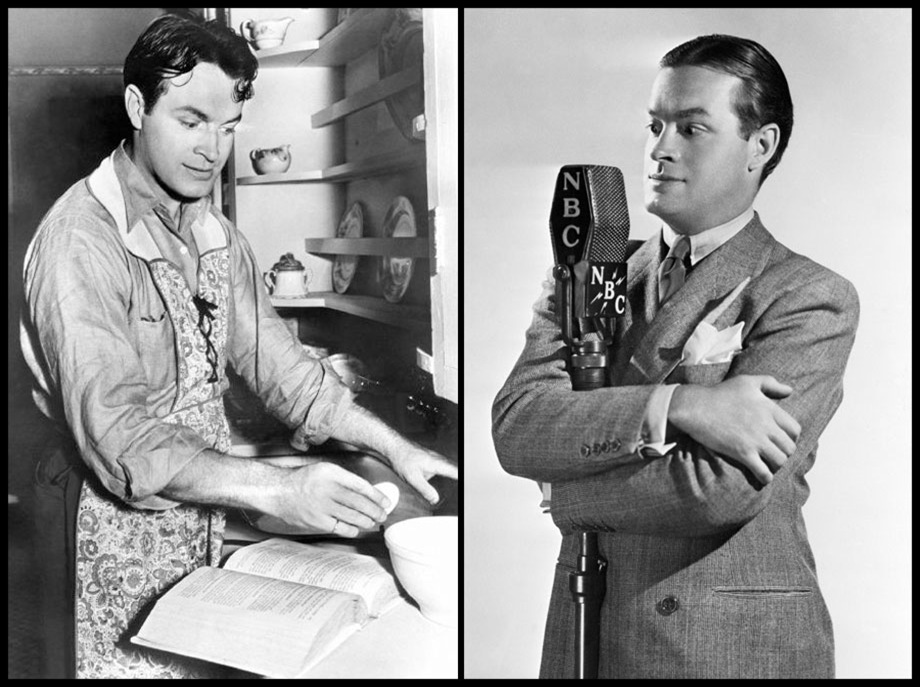 "I've always been in the right place and time. Of course, I steered myself there."
"When we recall the past, we usually find that it is the simplest things – not the great occasions – that in retrospect give off the greatest glow of happiness"
"You know you're getting old when the candles cost more than the cake."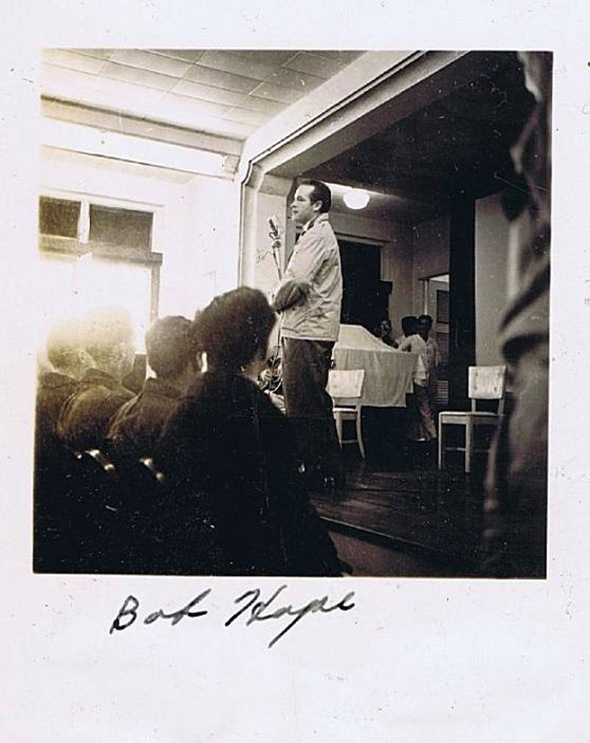 "I don't feel old. I don't feel anything till noon. That's when it's time for my nap."
"I have seen what a laugh can do. It can transform almost unbearable tears into something bearable, even hopeful."
"A bank is a place that will lend you money if you can prove that you don't need it."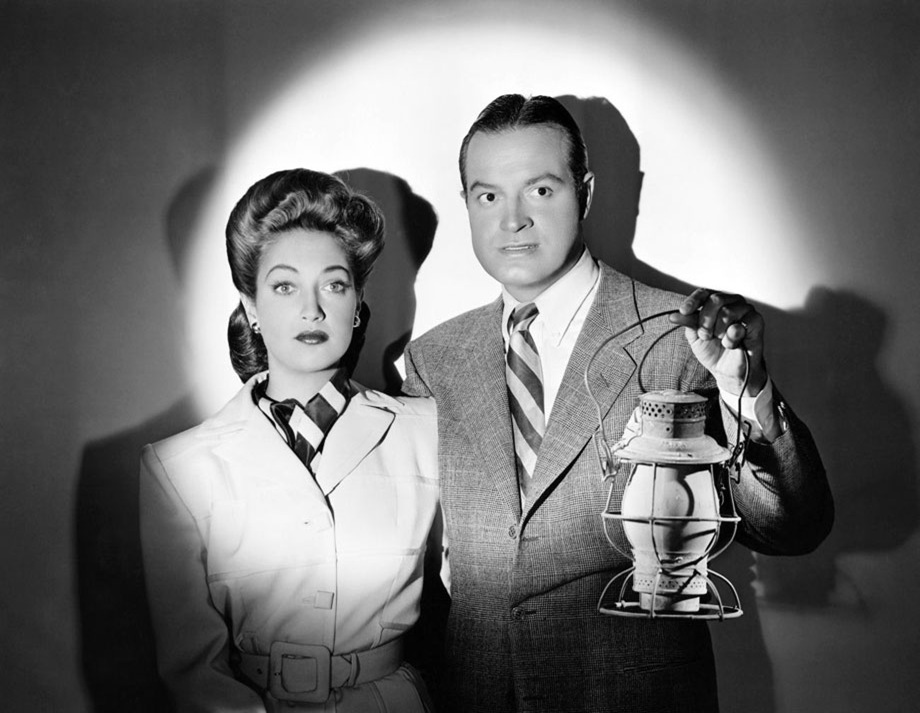 "I do benefits for all religions – I'd hate to blow the hereafter on a technicality."
"Middle age is when you still believe you'll feel better in the morning."
"My father told me all about the birds and the bees, the liar – I went steady with a woodpecker till I was twenty-one."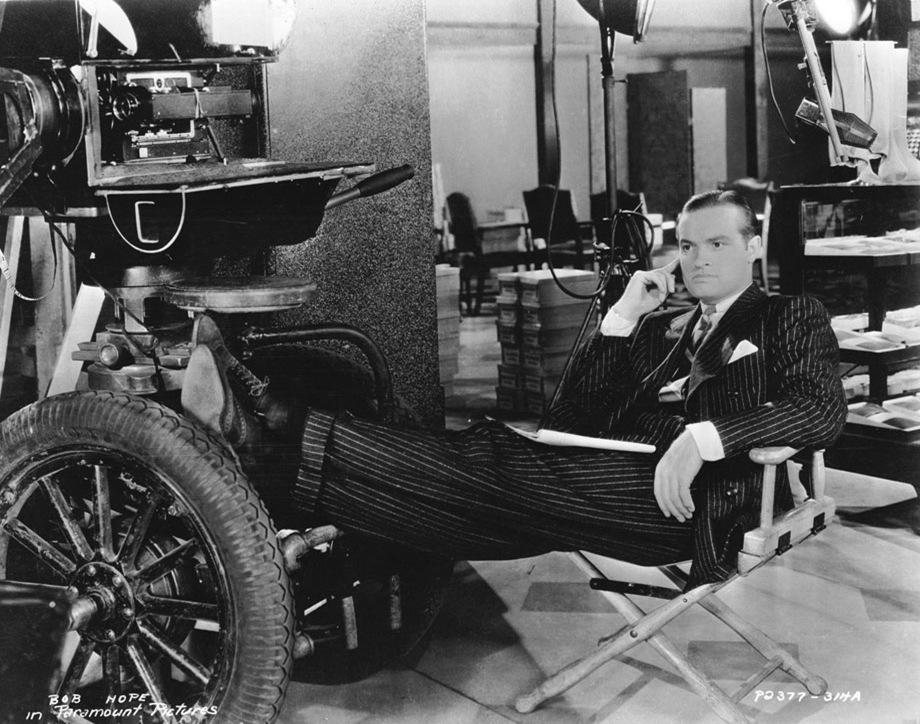 "I'll tell 'ya how to stay young: Hang around with older people."
"She said she was approaching forty, and I couldn't help wondering from what direction."
"Don't tempt me, I can resist anything but temptation."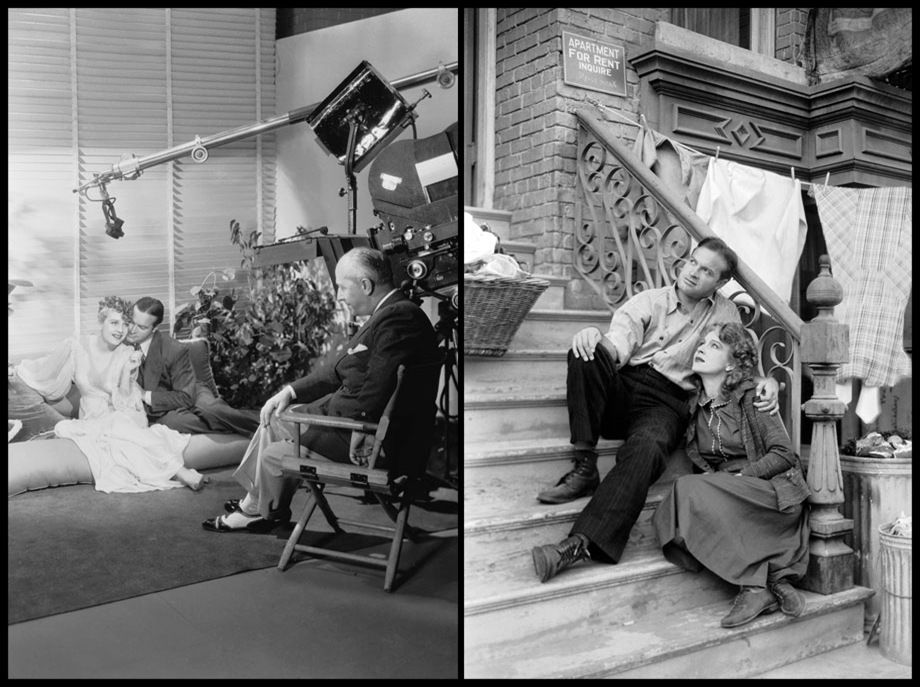 Of audiences: "They were really tough – they used to tie their tomatoes on the end of a yo-yo, so they could hit you twice"
"I left England when I was four because I found out I could never be King."
"Kids are wonderful, but I like mine barbecued."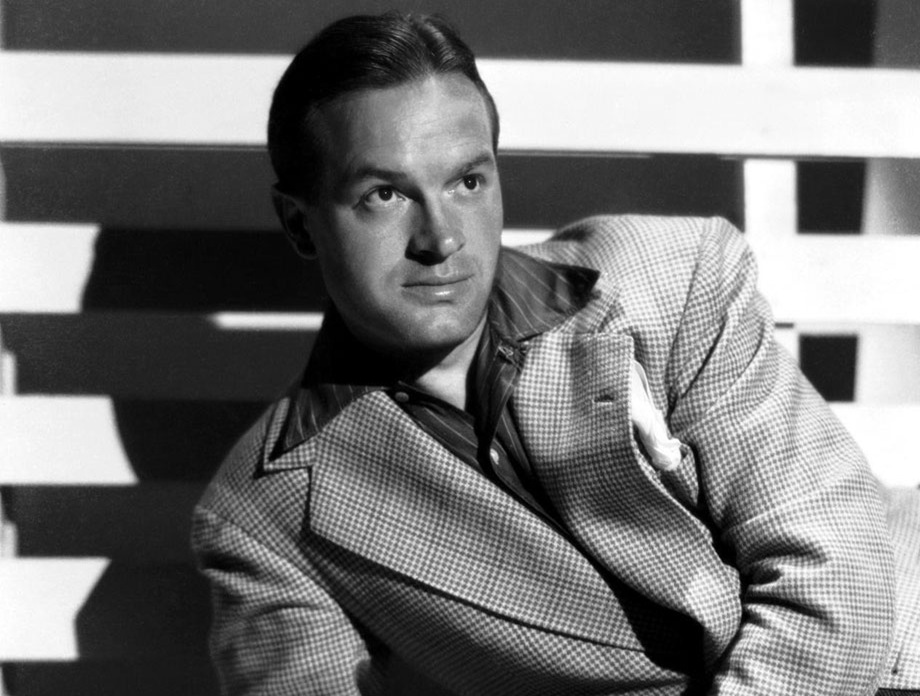 "Your ignorance cramps my conversation."
"People who throw kisses are hopelessly lazy."
(When asked where he wanted to be buried) "Surprise me."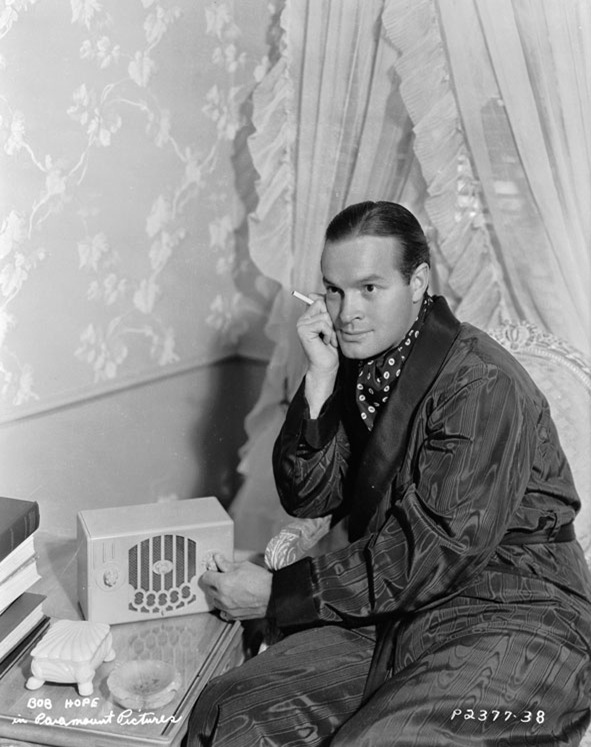 I love you, Bob – forever and always.  Thank you for all the laughter and joy you have given me (and countless others) since I was a tiny two year old.  You have been a comfort and, unbeknownst to you, the dearest of friends.  (I doubt you remember but my grandfather was your driver and right hand man while you were on a USO tour in Korea.  Could you tell him I send my love and a martini?  If you have trouble finding him, he's probably floating in a pool, slathered in baby oil, drinking a bottomless martini and listening to the Rat Pack.)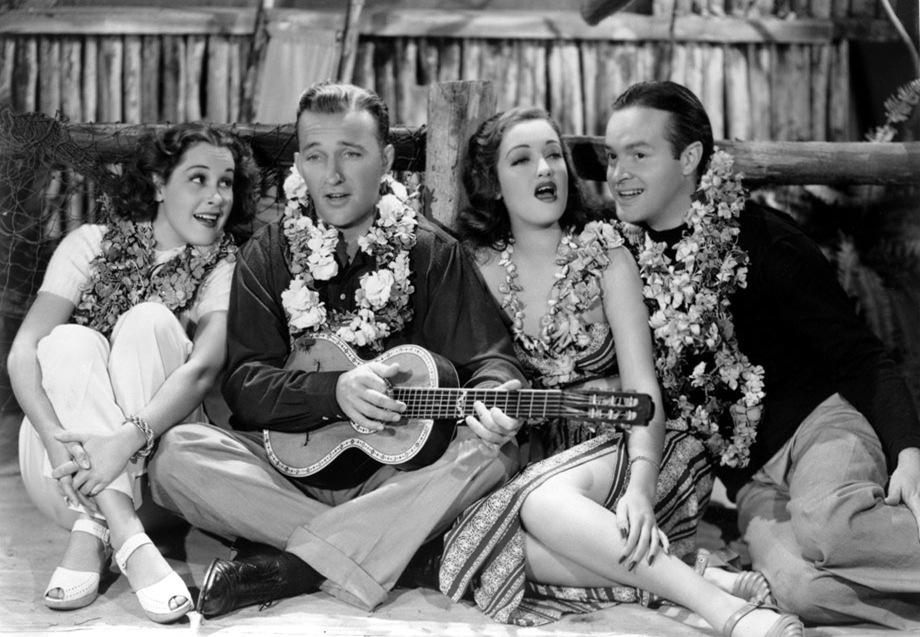 I hope wherever you are now the golf courses are always green, you always stay out of the rough and you're keeping everyone laughing.  You are greatly missed and never forgotten.  Thanks for the memories.
Slapstick Kisses & Vaudevillian Chaos,
Alli Woods Frederick
IMAGES  ::  SOURCES UNKNOWN  ::