HUH.  So last night was the season premiere of the final season of Mad Men and…well…I gotta be honest…I wasn't blown away.  If it had aired last year, midseason, as it was originally intended when written and filmed (before they decided to split the final season in half creating two partial seasons of seven episodes each) I think it would have worked, but as a stand alone season premiere?
IT LACKED THE OOMPH THAT A SEASON PREMIER REQUIRES.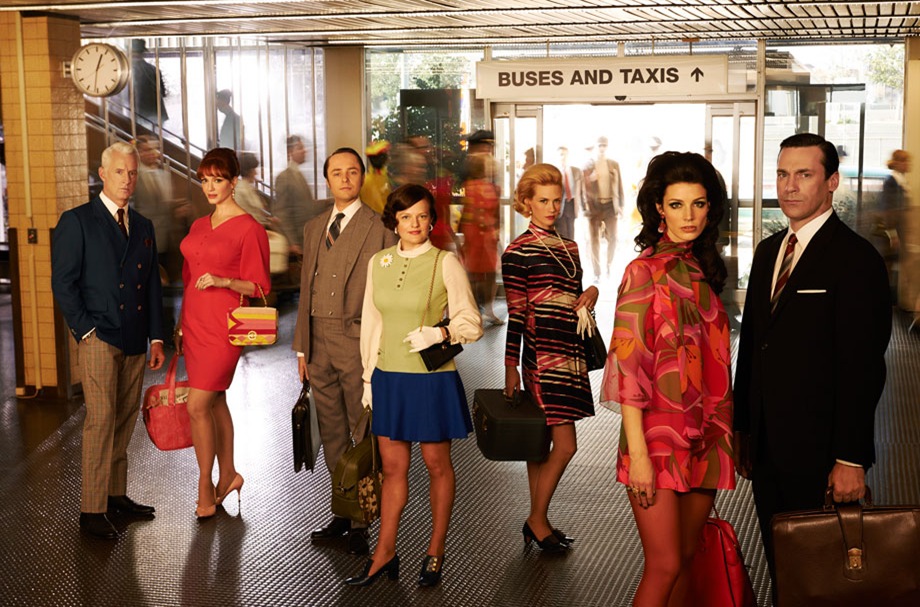 …especially the premiere of a final season.  You expect more as a viewer.  More power.  More emotion.
Instead of being greeted with a new dawn (or Don for that matter) it was, disappointingly, more of the same.  After the massive changes that occurred in last year's season finale the agency, the characters and the viewer were primed for MAJOR change in the season seven premier but instead of change we got a bunch of rich assholes acting like spoiled entitled children who don't like sharing their toys.  No charm.  No change.
HOW UTTERLY DISAPPOINTING.
Even though the opening song, Peggy Lee's "Is That All There Is" lets us know precisely how we, along with the characters, will feel straight out of the gate, the flatness, the hollowness is something you expect to encounter later in a season, not as a farewell kickoff.
After a meeting with the boys' club, Peggy and Joan had a powerful moment that revealed more than a few prejudices on Peggy's part, prejudices held by some women within the feminist movement that actively undermine, insult and demean their fellow woman.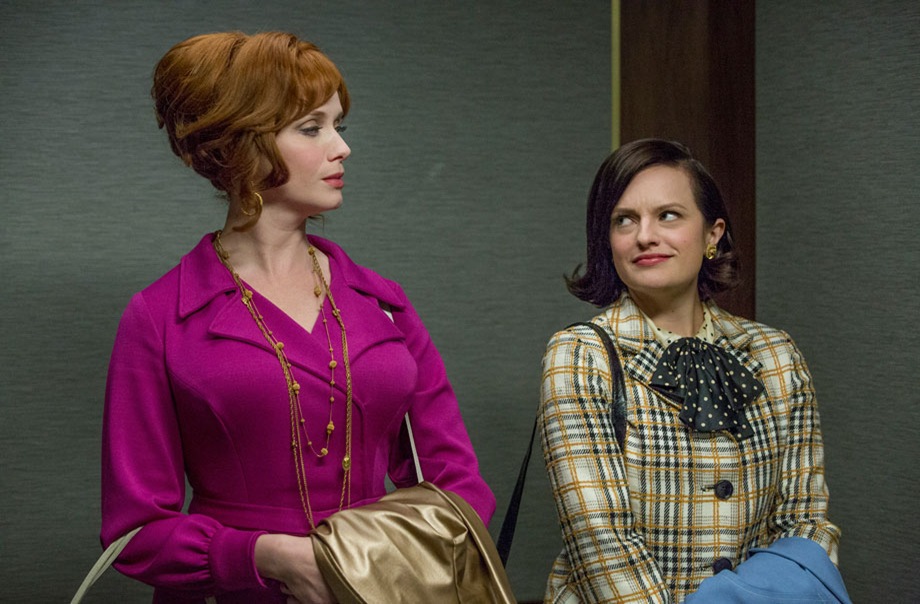 I didn't laugh at Roger once (which is such a massive let down – he's always been my favorite character, along with Sally).  And Don?  Oh, Don.  He had so much opportunity for growth but instead of moving forward he regressed.
WHILE THERE WERE MOMENTS I ENJOYED, I FELT, OVERALL, DEFLATED…BUT THEN I SUPPOSE THAT WAS THE POINT.
This episode had no business being a season premiere.  It left me wishing they had let the final season stand instead of splitting it in half and interrupting the flow…a flow where this episode would have made more emotional sense.
Hopefully this was merely a bump caused by the last minute season division and the rest of these final episodes won't seem as disjointed and abrupt as the first and instead will have the emotional impact and resonance we have come to expect from Mad Men, but until next week I think I'll sidle up to the diner counter along with my disappointment and…
SHARE A MOMENT WITH DON DRAPER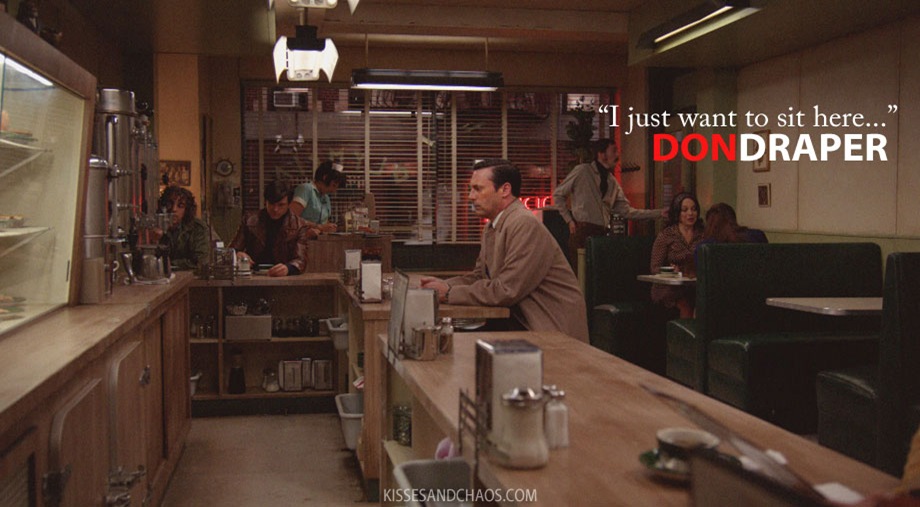 Did you catch the premiere?  What did you think?  Am I alone in my disappointment or do you feel let down, too?  Do tell, do tell.
Kisses & Chaos,
Alli Woods Frederick
IMAGES  ::  MAD MEN MONDAY LOGO – ALLI WOODS FREDERICK  ::  © FRANK OCKENFELS 3/AMC  ::  ALL OTHER IMAGES COURTESY OF AMC  ::