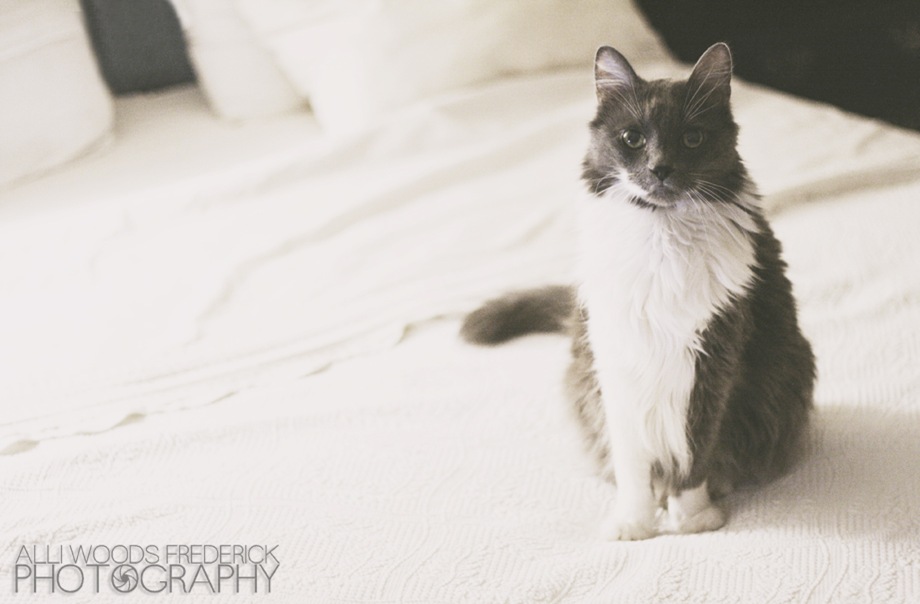 SIXTEEN years ago today my favorite little furball came into my life and changed it for the better.  He's had an exciting life – a 110 pound dog (who was all hair…oh, that Lakota) for a brother and partner in crime; growing up in a house overflowing with different critters every week with everything from baby tigers and leopards to baby pigs, possums and skunks.  He even spent time with a dragon in a castle.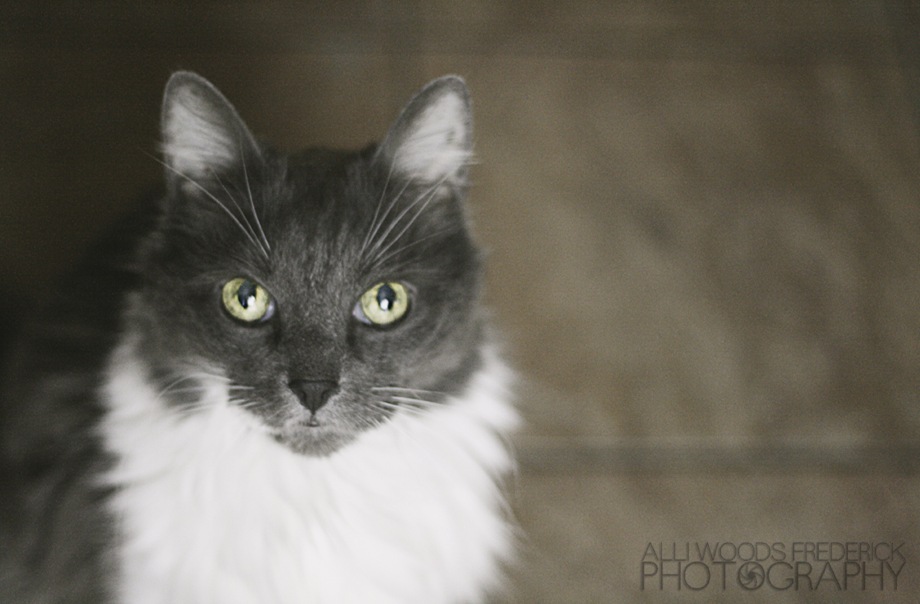 He's been a house cat, a shop cat, a lost cat and a found cat.  He's hung out with rock stars and ghosts and always loves having a house full of people, whether they're living or dead.  He has never met a stranger in his life – every one he meets is a friend, animals included (though he openly admits young kids tend to be a bit too loud for his laid back but super social nature).  He's traveled, taken vacations and loves a good car ride (as soon as his motion sickness passes, which happens fairly quickly – messily, but quickly).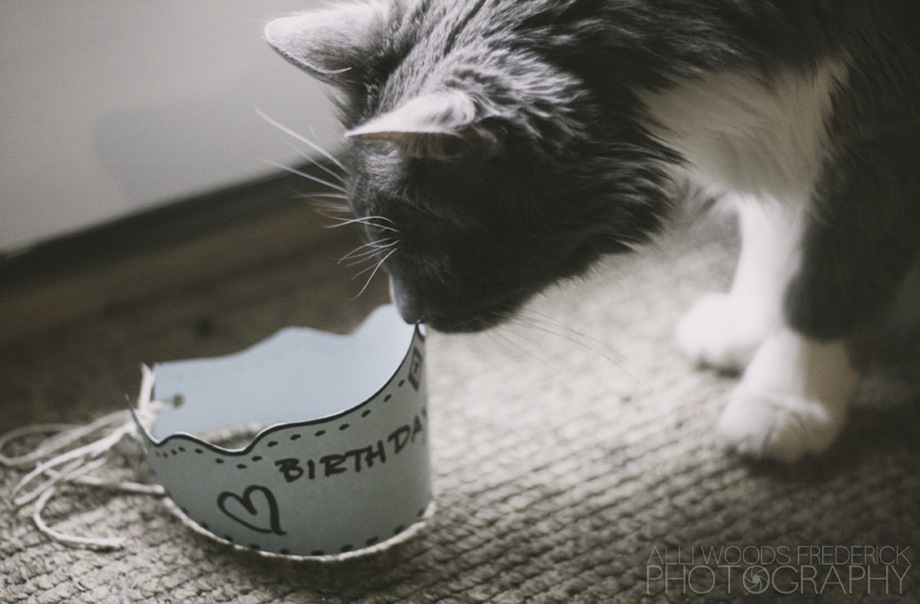 He is loving to a fault and is happiest when he's snuggled up watching a movie (although he also adores Doctor Who and The Walking Dead – he's never missed an episode.  He's a geek just like his mom) or grooming his newest sibling, Lavender, much to her chagrin.
He has helped me through deaths, cancer, the attempted taking of my life and too many migraines to count, just to name a few trials and tribulations.  And he does it all without a single grumble, complaint or expecting anything in return.  He just gives love.  And I have helped him in turn and given him all the love in the world.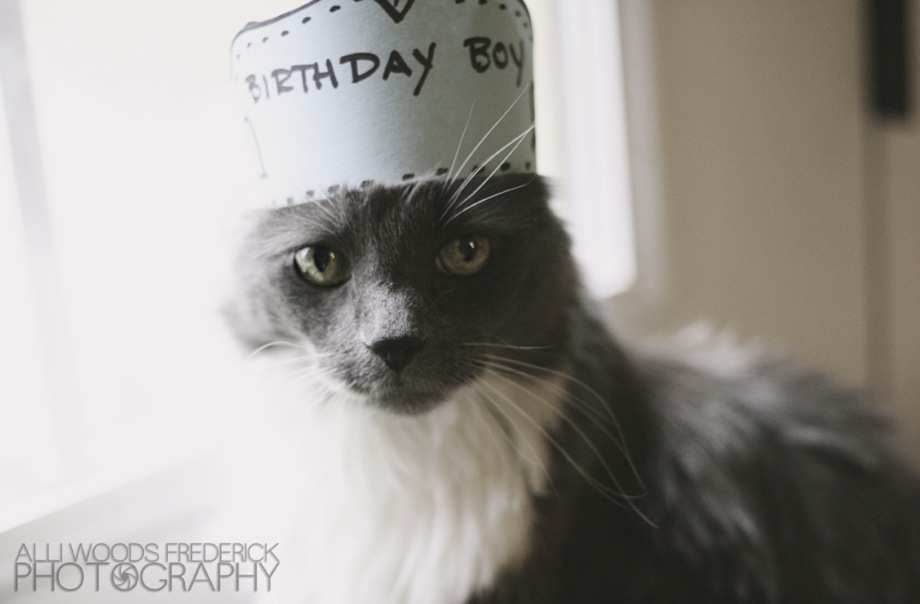 (HE IS NOT AMUSED BY THE BIRTHDAY BOY CROWN.  CAN YOU TELL?  THE THINGS HE PUTS UP WITH…)
He is a light in this world; a blessing; a joy.  He brings smiles, laughter and love with him wherever he goes.
He is my Mischa and today we celebrate him.
Here is to sixteen amazing, crazy and love-filled years, Mischa.  And here is to many, many, many more years of the same to come.  We have lots of adventures we've yet to live and I can't wait to share them with you.
HAPPY BIRTHDAY, MISCHA!  ENJOY YOUR SWEET SIXTEEN!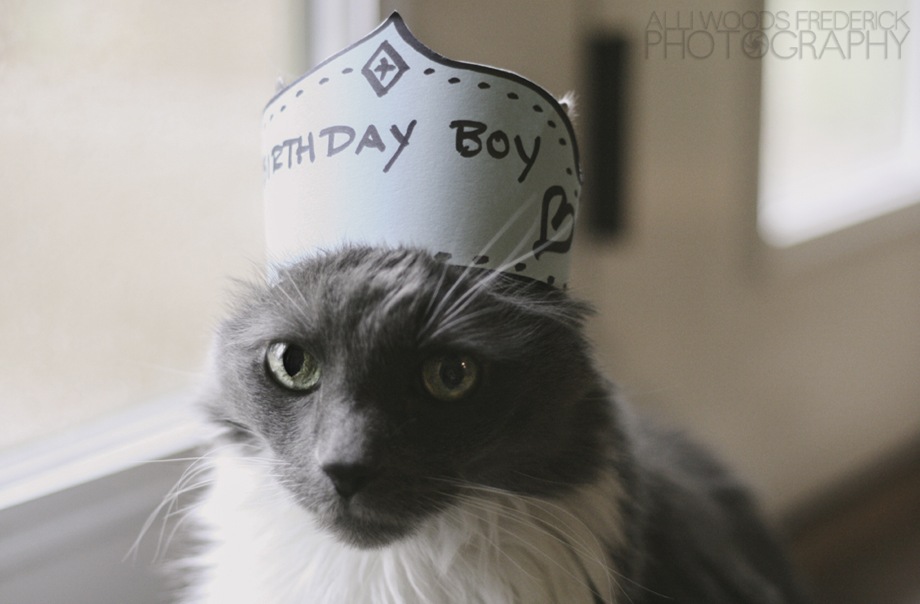 NEVER FORGET YOU ARE SPECIAL AND YOU ARE LOVED.
Kisses & Chaos,
Alli Woods Frederick