BY NICKIE SHOBEIRY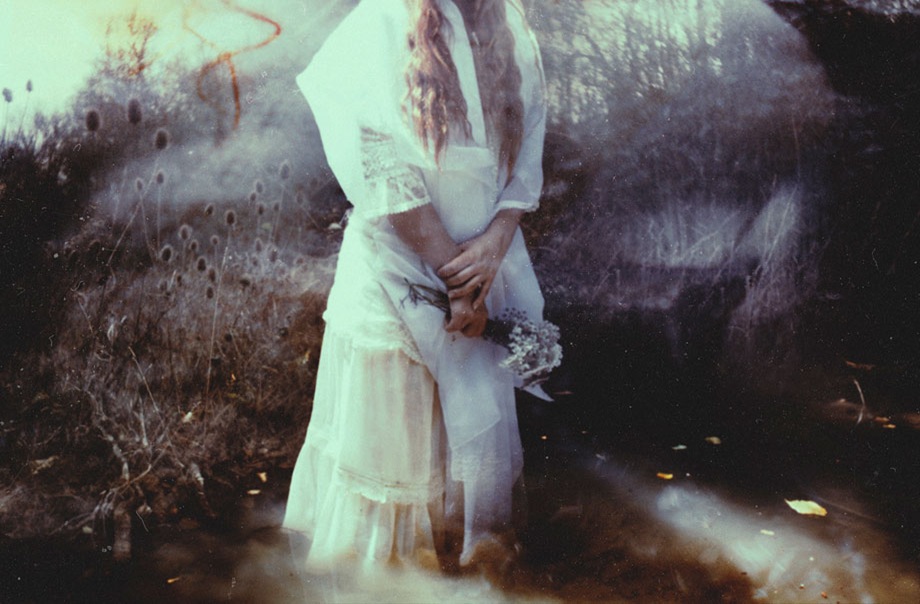 Shortly before Mischa died I received an email from one of my favorite guest bloggers, Nickie.  Her message (and I'm paraphrasing here):  'I have a piece on angels that would be perfect for you.  Interested?'  My response: 'Of course.'  Little did I know how perfect the timing would be – that two weeks to the day and almost the hour of his death, I would be posting a piece about angels after having lost mine.  Thank you, Mischa, for being my angel. You saved me every single day with your love.  And thank you, Nickie, for your seemingly divine timing (aren't synchronicities amazing) and, as I have come to expect from your writing, beautiful and thoughtful insights.
Love is the Key:
Meeting with Angels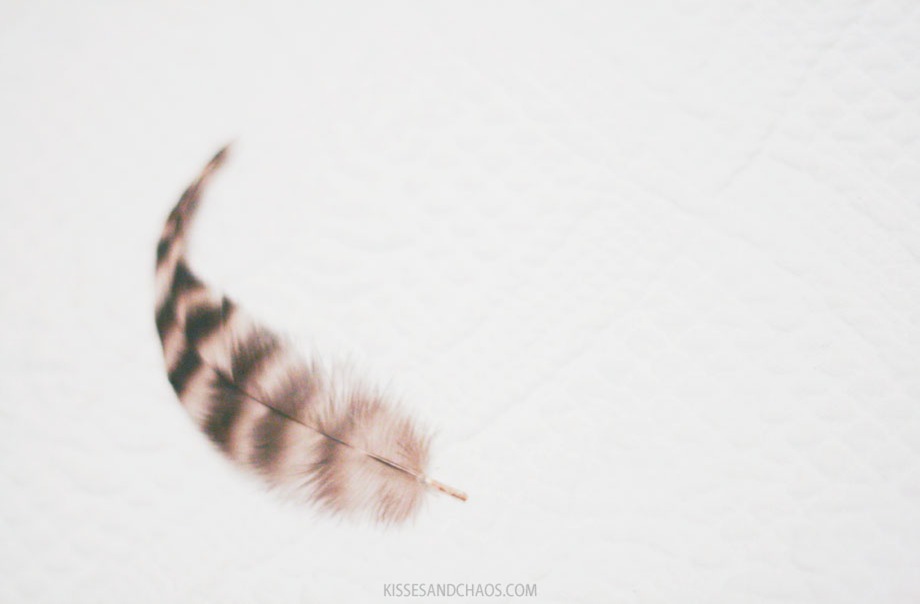 I have a mother who, although not religious, loves angels. Inside our bookshelves were greeting card angels, lovingly cut-out and stuck behind my dad's hefty dictionaries.  Whenever he wanted a definition, my mother's angels would peak at him from under dog-eared halos.
I never understood her passion – after all, such beings were meant only for the walls of churches and children's classrooms.  Skip forward a few years and I was writing for a local art gallery, perusing their exhibitions and feeling mighty sophisticated.  Here, I saw the work of Claire Casely, whose paintings focused on the very topic that had lingered, mostly unnoticed, in the background of my childhood.  Circling the room and taking in Claire's vibrant, winged creations, I felt strangely comforted. Nonetheless, I simplified it into "good art", and didn't bother questioning why one painting…
'LOVE IS THE KEY,' HAD ME STICKING AROUND FOR LONGER THAN USUAL.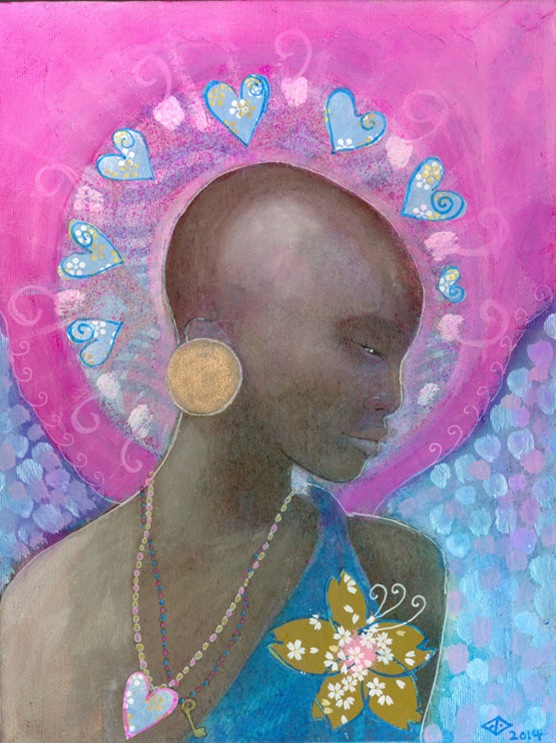 Looking back, it was all pretty idyllic – white walls, sunshine streaming in from the window, this one painting, in all its blues and pinks, sparkling with natural light.  Wrestling with my new-found ambivalence, I hovered over Claire's business cards before eventually walking out empty-handed.
It's said that the things that scare us (or in this case, make us so uncomfortable we shred our own cuticles) will come back into our lives again.  For me, this was certainly the case.
TWO MONTHS AFTER MY INITIAL RUN-IN WITH ANGELS, I MET ONE PERCHED ON THE FUCHSIA-PINK SOFA OF A CAFÉ.
No, I wasn't hallucinating.  Let me explain: my angel had sweaty palms and a watch that didn't work.  My angel worried he was rambling and spilled tea on his shoes.  My angel smelled like blue lotus oil and incense, pretended he knew about wine and had handwriting too pretty to read.  My angel didn't waver when I stepped outside to take a phone call and returned, heavy with bad news and unable to pretend I was anything more than human.
SOMETIMES, PEOPLE APPEAR IN OUR LIVES FOR ONE GLORIOUS, LESSON-FILLED MOMENT – EVEN IF THOSE LESSONS ARE HARD TO LEARN.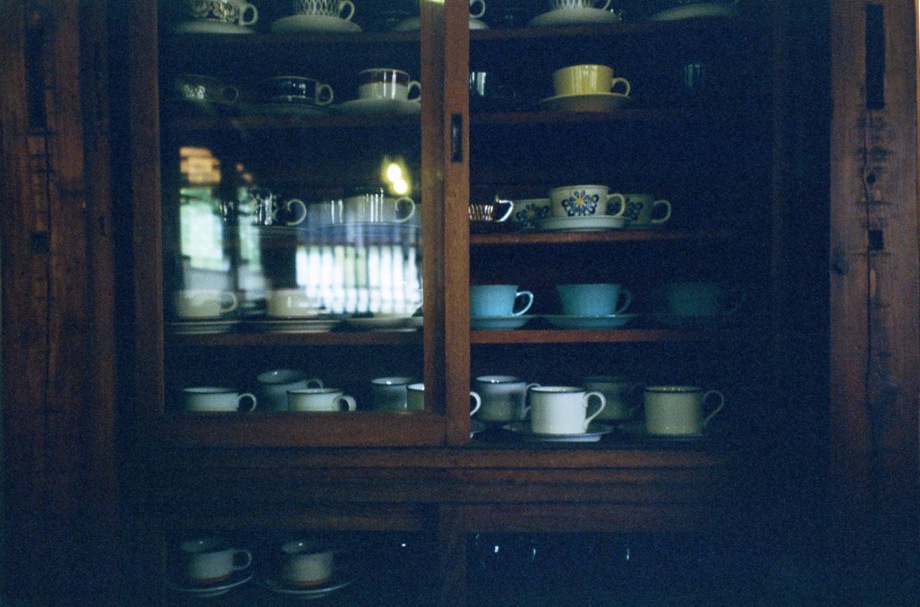 Especially if those lessons are hard to learn.  Meeting this particular angel taught me about sincerity; there was something about the way he carried his love of the world on his buttoned, paisley sleeve that pushed me into living.  And of course, with push can come fall, and with revelation can come chaos.
Frankly, meeting my angel was a slap in the face.  On the third day of chaos, I stood in my kitchen, sleep-deprived and hyperventilating – for the first time in my life – while on the phone to my cousin.
"What the hell is happening?" I gasped, clutching at my shirt.  "Everything's about to change. Who the hell am I?"
Pausing for a second, I looked out the window and strolling by was that angel.  Glancing up, he caught my eye and put a finger to his lips, before stretching his hand to the heavens in a peace symbol.
Naturally, I wanted to throw up.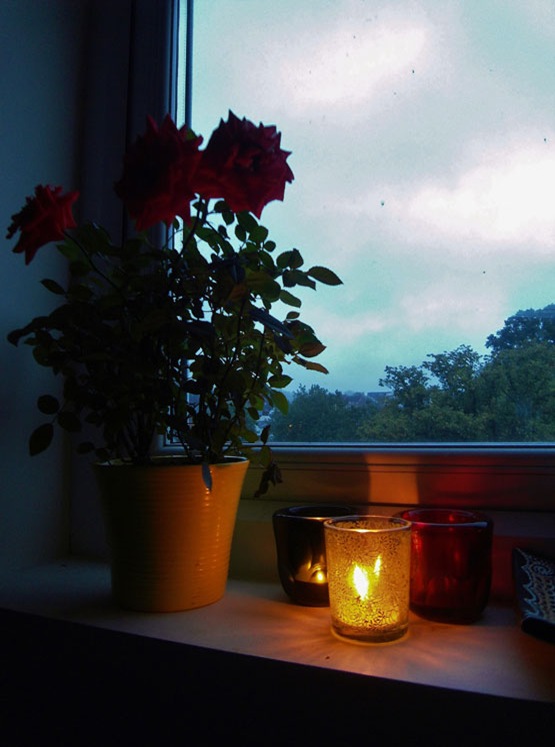 This lesson in living – in sincerity and eccentricity – came to a fever-pitch while on the swings of a nearby park.  My angel swayed gently in all his fur-coat swagger, while I grasped onto my chains, tilting back and letting blood rush to my head.  Dizzy and clearheaded, I began spotting angels in more places than one.  In fact, I found I was surrounded by them, and always had been.
Maybe when we see people in this way, we begin to trust the world a little more.  Maybe we begin seeing its little nudges and greetings.  For me, meeting my slap-in-the-face, blue-lotus-oil angel meant taking heart and truly living.  It meant reaching out to Claire and telling her this story.  It meant loving the people in my life, and recognising the angels both already there, and the angels yet to come.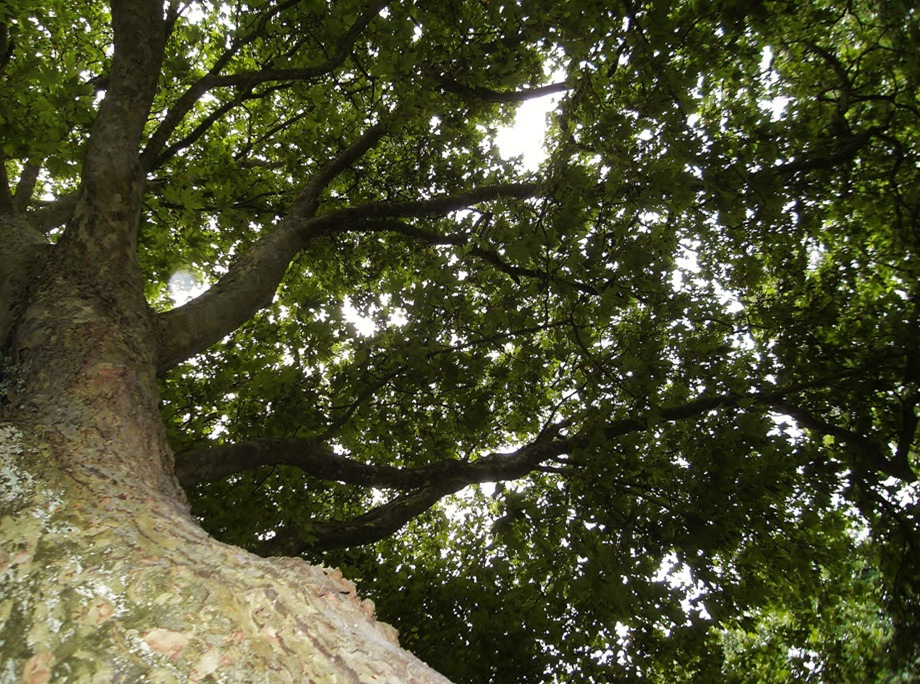 This is to my cousin Mariam, for all of it.  To John, for midnights in the kitchen.  To Katy, for the afternoon rambles.  To Nicky, for her wintertime cigarette breaks (I loved every one).  To Domleo, for driving me to the sea that one time, and to Braidwood for forgiving me for that one year.  To Immy for the coffee, to Charlotte for the phone calls, to Sarah for the essays and to Phen for the quotes.  To Sadie for her spirit.  To the strangers who have learnt to walk slowly.  To Claire for painting 'Love is the Key'.  To my mother for her cut-out angels, and to my father for his dictionaries.
Beautifully, the list goes on.  You have all been angels.  Thank you.
---
ABOUT THE AUTHOR:
NICKIE SHOBEIRY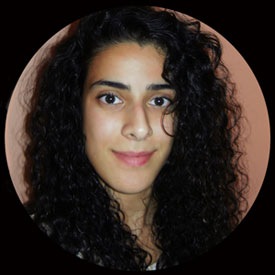 Nickie Shobeiry is a freelance writer living in sleepy old Devon, England. You can find out more about her on her blog, and on Twitter.
IMAGES  ::  LES NEREIDES – THETIS – MAXINE SIMONCELLI  ::  FEATHER © ALLI WOODS FREDERICK ALL RIGHTS RESERVED  ::  'LOVE IS THE KEY' © CLAIRE CASELY ALL RIGHTS RESERVED  ::  CAFÉ SALON NAKA-OKU © CAROL LIN ALL RIGHTS RESERVED  ::  KITCHEN WINDOW; VIEW FROM THE SWINGS © NICKIE SHOBEIRY ALL RIGHTS RESERVED  ::