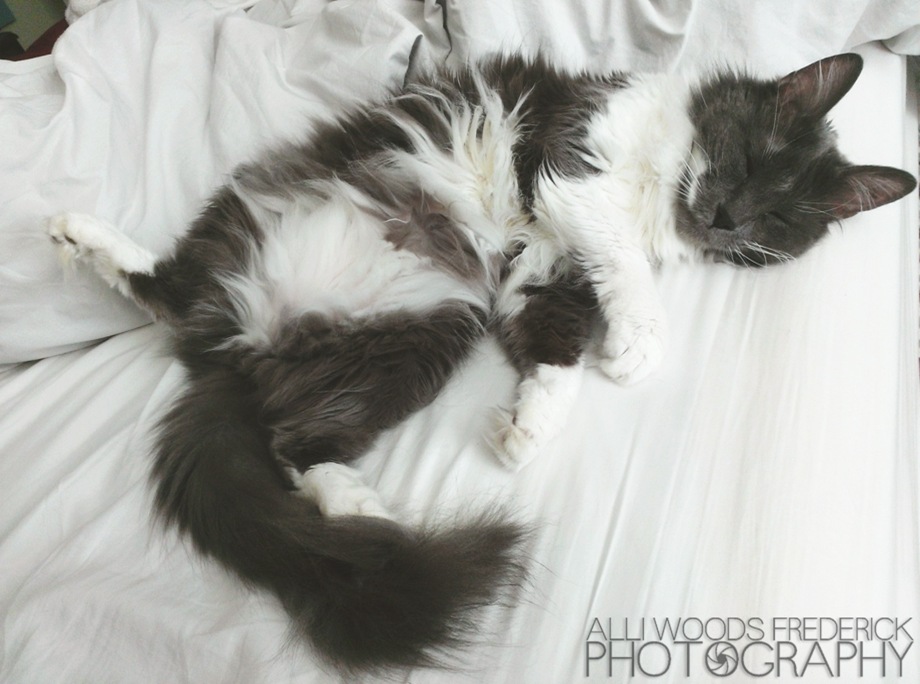 ** PLEASE NOTE:  THIS VIDEO THAT FOLLOWS WAS VERY HARD FOR ME TO RECORD AND SHARE WITH YOU, BUT I FELT IT WAS IMPORTANT FOR THE PEOPLE WHO LOVE HIM, HIS FAMILY THAT DOESN'T LIVE HERE, TO BE ABLE TO SHARE A FINAL MOMENT WITH HIM AND TO HAVE A CHANCE TO SAY GOODBYE, AS WELL AS THOSE OF YOU WHO HAVE COME TO CARE FOR HIM.  HE IS NOT HEALTHY NOR IS HE HAPPY IN THIS VIDEO – HE WAS NOT ONLY IN THE END STAGES OF KIDNEY FAILURE BUT THE STRESS ON HIS BODY THAT SUNDAY WAS CAUSING CONGESTIVE HEART FAILURE.  HE WAS IN AGONY…AND HE WAS BRAVE AND LOVING THROUGH THE END.  SO PLEASE REMEMBER HIM AS THE CUTE, ALERT, CHIPPER AND LOVING CHARACTER THAT HE ALWAYS WAS AND NOT AS HE IS IN THIS VIDEO.  REMEMBER THE LIGHT IN HIS EYES THAT BEAMED LOVE TO ALL HE MET.  AND PLEASE CONTINUE TO SEND HIM LOVE AND PEACE AS HE FINDS HIS WAY AROUND HIS NEW HOME WITH HIS BROTHERS AND SISTERS ON THE OTHER SIDE.  THANK YOU. **
A SPECIAL GOODBYE FROM MY ALWAYS BELOVED MISCHA
That video was shot Sunday morning, August 9, 2015.  My sweet baby boy, my best friend of 16 years, my confidant, my baby, my raison d'etre, Mischa, left this world, here in the comfort of our home, Monday morning, August 10, 2015, at 11:30 a.m. CST.   It has taken me a week, to the hour, to be able to write this post.
MY HEART IS BROKEN.  I AM HUMPTY DUMPTY.
It goes without saying I am beyond devastated.  I am only able to write this because I am doped to the gills.  (Better living through pharmaceuticals – thank god.)
Mischa was not a pet.  He was not some cute furry thing I bought as a living toy that existed in the background of my life.  He was the center of my life and I was the center of his and…
WE WOULDN'T HAVE HAD IT ANY OTHER WAY.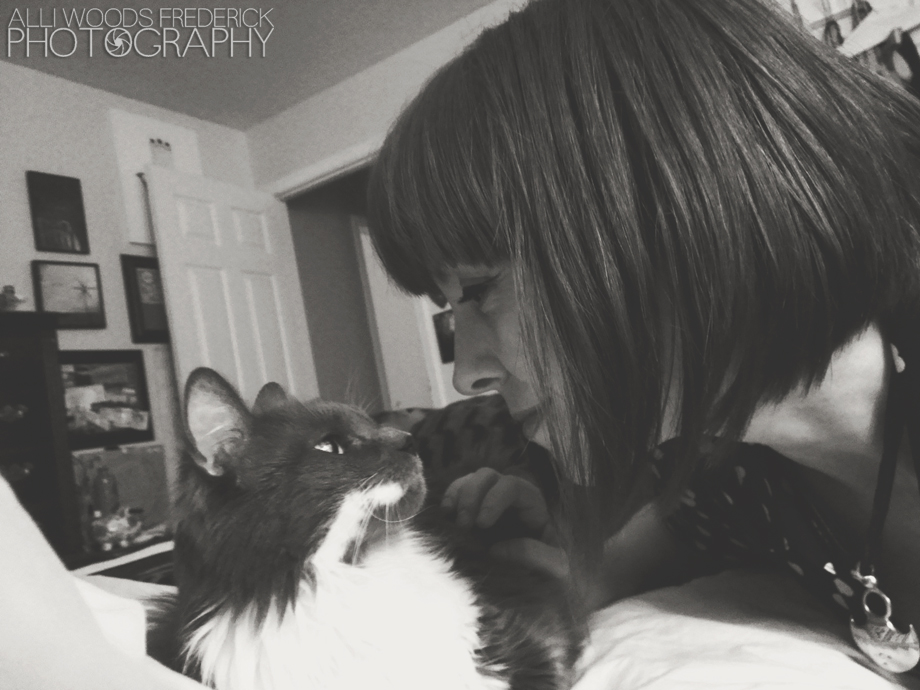 My ex-husband used to ask me if I had to choose between the two of them which would I choose and I always replied honestly:  Mischa.  Always and forever, Mischa.
Anyone who had the unique opportunity to witness our friendship first hand for more than a mere five minutes knows that when I say we had a bond that was deeper and more spiritual than you find among the vast majority of humans I am not exaggerating.  These aren't the embellished words of a grieving heart.
There was (and is) a level of understanding, of knowing, of unconditional love that was transcendent and unique.  I have only had such a connection with one human on this earth that is equal to the bond Mischa and I shared and I cherish it just as much (though it is completely different and one could never replace or heal the other).
Cynics (and I'm guessing atheists and supports of anthropomorphic fallacy as well) will surely say I'm just a sad, lonely woman who was codependent…with her cat *eye roll*, but they would be wrong – we were symbiotic and synergistic.  We were each others compliment, the life of each making the life of the other more beautiful, happy and fulfilling.
IN LOSING HIM I'VE LOST PART OF MY HEART AND SOUL, AS PART OF ME DWELT IN HIM FROM THE MOMENT WE MET.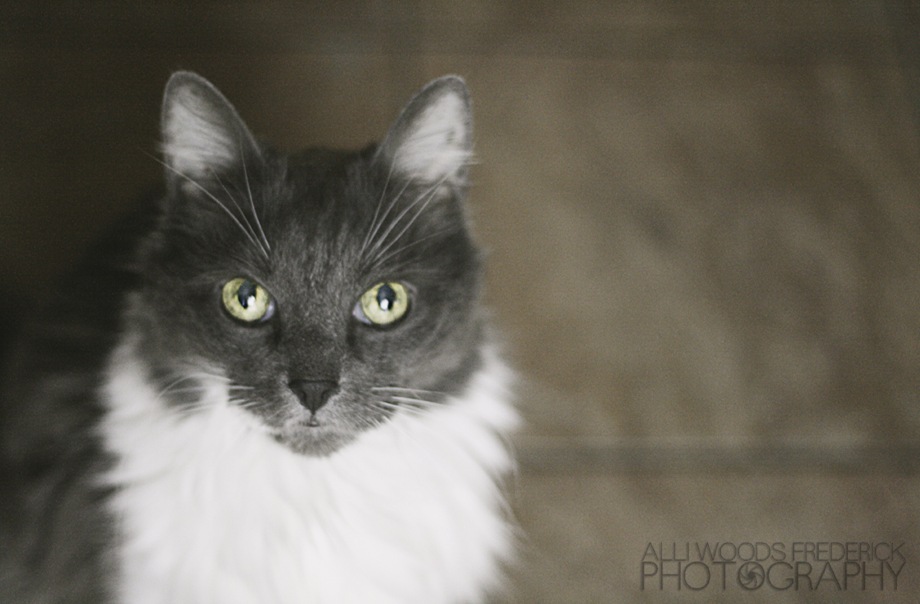 I wasn't looking for cute that fateful day at the pound.  I didn't go in search of the prettiest cat.  In fact, I didn't find or choose him at all.  He chose me and his light, intelligence and inner beauty shone so brightly it made everything else in the room simply fade away.
He chose me and I had no option but to yield and take him into my life, into my heart and into my soul and promise him that I would always be there; that I would always care for him; that he would never want for anything; that he would never be afraid and that I would move heaven and earth to always protect him, keep him happy and make sure he knew every single day that he was loved.
If the zombie apocalypse occurred, he was my top priority – I would always come for him (and often did in my very consistent zombie related nightmares – I know…I'm weird.  It's a genuine, longstanding fear and it can't be helped) – always – and he knew it.  He knew all of it.  But that's how we were.  We always just knew.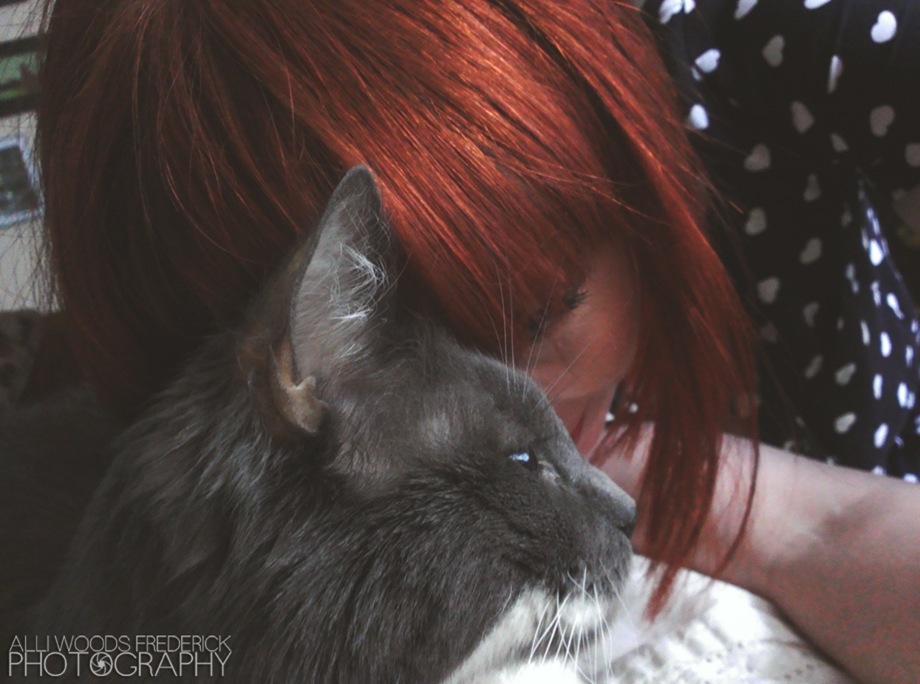 When he was bed ridden while healing from his stroke and I sat up with him for 72 hours straight (after which he miraculously recovered…seriously…the vet had "never seen anything like it."  My baby was such a badass) he would merely look at me and I knew if he needed food, water or to be carried over to his litter box.  A look.  That was it.  And he did the same for me…wait…I don't mean he carried me to the litter box or brought me food…oh, you know what I mean (although the visual of him trying to carry me to his litter box is pretty damn funny).
He has been there for me, taking care of me and providing me support, love, caring and nurturing during the most trying and terrifying times of my life, always without question, without hesitation, without conditions…even when humans who professed to love me had turned their backs and were nowhere to be found.
FOR EXAMPLE:
When I was recovering from cancer he was there, never leaving my side, snuggled up against me or on me, purring, nuzzling, never getting into my knitting projects and making sure I knew I was loved when my "friends" abandoned me (I had one friend who called to check on me. One. And she's also the only friend who came by my house to see me and offer help – thank you, Lemons. I love and miss you).
When a batshit crazy asshole was in my home and literally tried to kill me (and almost succeeded), I kept Mischa safe, continually moving him from harms way, protecting him while fighting and fending off our attacker (sometimes successfully, sometimes not) for well over an hour and then some…and the next day when I returned home from the hospital heavily medicated after a fun day of x-rays, scans, poking, prodding and police reports there he was, at the door, waiting for me with his tail up in greeting, chirping sounds of concern that I had never heard before (nor since) and with a look of such sincere worry and depth of love that, to this day, I have never seen matched by human or animal.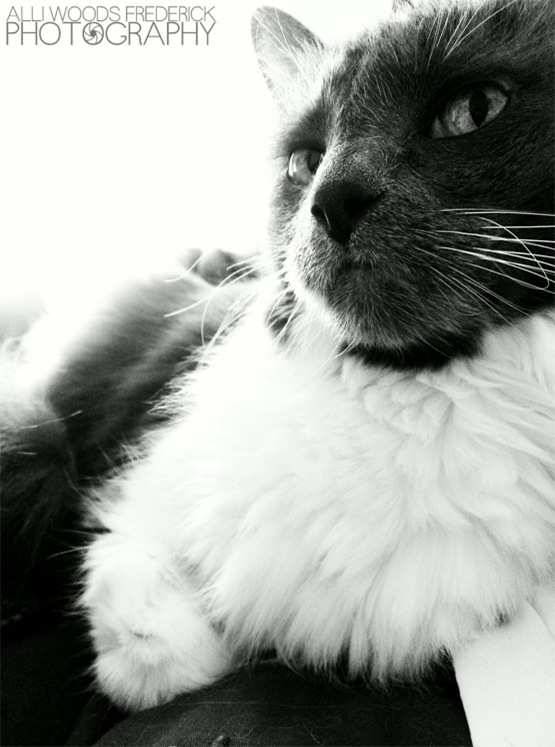 And again, as I lay in bed recovering from my injuries both physical and psychological he was there glued to my side loving me when, once again, all but one or two of my friends had run for the hills rather than give me hugs or keep me company or, god forbid, pick up the f*cking phone and call.
And when times were good and glorious, we would celebrate our joy and triumphs.
And in return there was nothing, absolutely nothing, I wouldn't do for him – including staying calm and brave for him as he made his transition from this life to the next, assuring him his pain would be over very soon, that he was going someplace where he would get to see his brother (a massive 100+ pound hair ball of a dog), Lakota, and a host of others I love and trust who have gone before me who would be there to welcome, protect him and love him.
I showered him with love and kisses; lovingly looked him in the eye; smiled (no tears were allowed) and made sure he knew I loved him deeply, profoundly and immensely…that he was my heart and soul and would be missed for the rest of my days, every day.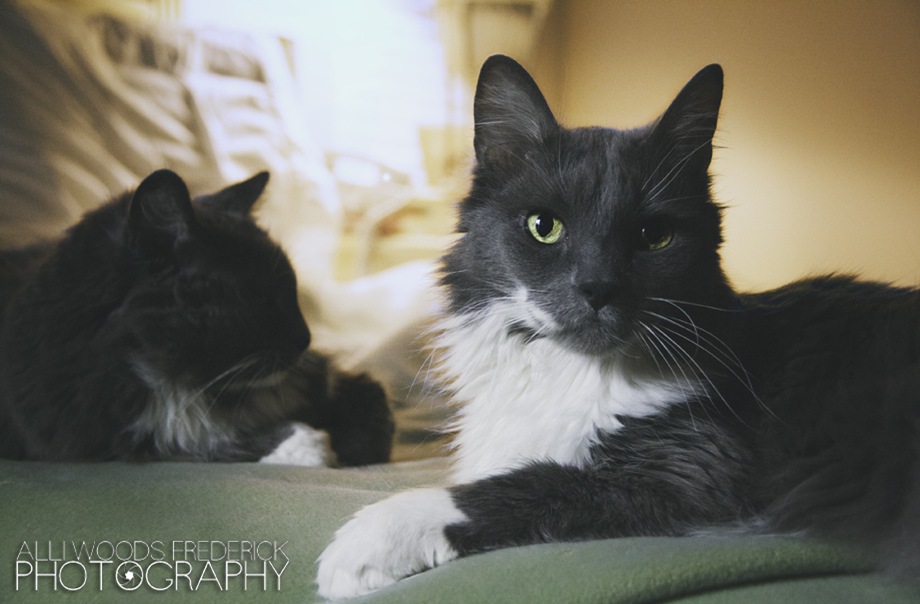 I told him time passes differently where's he was going and that our next meeting would seem like only moments to him (sadly, it will feel like an eternity for me as I must take the long road), not to be sad and that we would be reunited in no time at all.  I told him I loved him, smiling, as his eyes grew dim and their amazing, beautiful light faded into a dull, heartbreaking flatness.  He was gone.  I hope with all my heart he wasn't scared and found comfort, peace and love in my words, my voice, my touch and in my eyes which still look for him when I walk in a room or around a corner.
Mischa was my companion, a kindred spirit, one of my spiritual tribe, an old soul, a best friend – loyal, dedicated, trusting, loving, compassionate, brilliant, wise, friendly, outgoing, kind, funny, charming, graceful and poised and always a total goofball who could work his cuteness like nobody's business.
HE WAS EVERYTHING TO ME.  HE WAS MY WORLD.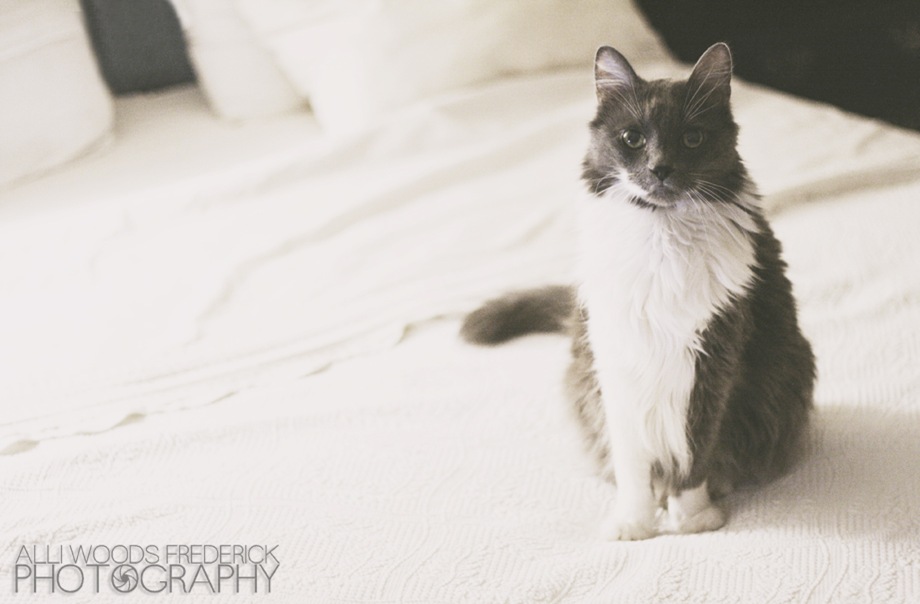 I hope you will join me in not only mourning his passing, but in celebrating his life.  There will be more posts to come with never shared photos and stories about his life.  There are lights in this world and there are LIGHTS in this world…and he was one of the LIGHTS.  His loving kindness, gentle heart and truly beautiful spirit deserve to be remembered and celebrated. I hope you will join me in doing just that.
Thank you for the love and kindness you have shown him.  Thank you for being his friend.  And thank you for sharing this heartbreaking but sacred moment with us.  You are appreciated and loved…
…And so are you, My Mischa…my sweet baby boy.  You will be loved and missed, forever and always.  Rest in peace, Misch…until we meet again, my precious boy…xox.
Kitty Headbutts & Sleepy Lap Nap Snuggles,
Alli Woods Frederick
IMAGES  ::  ALL IMAGES © ALLI WOODS FREDERICK.  ALL RIGHTS RESERVED.  NO EXCEPTIONS.  USE THESE ANYWHERE FOR ANY REASON AND YOU WILL SUFFER UNIMAGINABLY AS I RAIN PAIN AND MERCILESS HELLFIRE DOWN UPON YOU AND YOU REGRET THE DAY YOU WERE BORN.  FOR REALSIES.  I'M NOT EVEN FUCKING AROUND.  STEAL, SHARE OR USE THESE MOST PRECIOUS OF COPYRIGHTED FAMILY PHOTOS IN ANY WAY SHAPE OR FORM AND I WILL COME FOR YOU LEGALLY, SPIRITUALLY, PSYCHICALLY AND WITH REALLY, REALLY, REALLY MEAN LETTERS THAT WILL MAKE YOU CRY BECAUSE I AM VICIOUS AND BRUTAL WITH MY WORDS WHEN WOUNDED.  IT'S BEST NOT TO BAIT THIS WOUNDED MAMA BEAR, SO DON'T EVEN THINK ABOUT IT.  ::