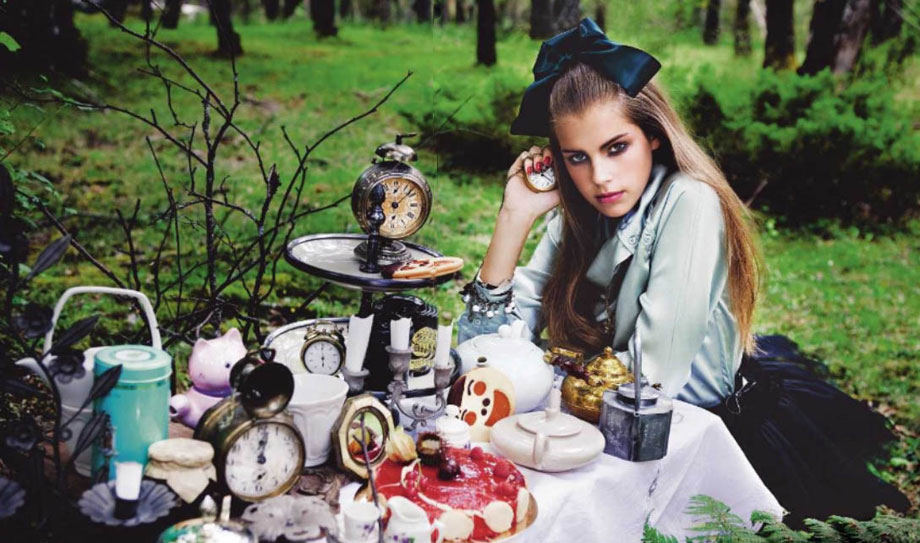 MY TINY BIRTHDAY WISH:
MISCHA & MUSIC
Where, oh where to begin.  I guess let's start with a quick update about Mischa since the second bit of news sort of almost circles back to him, so that makes the most sense…well…as much sense as I ever make. Hehehe.  Okay…so…please read this whole thing…I know it's a little longer than usual, but it's really important to me in a huge way.  Please and thank you. *smooches*  Okay…so…
MISCHA'S MAJOR (AND ALMOST FATAL) HEALTH SCARE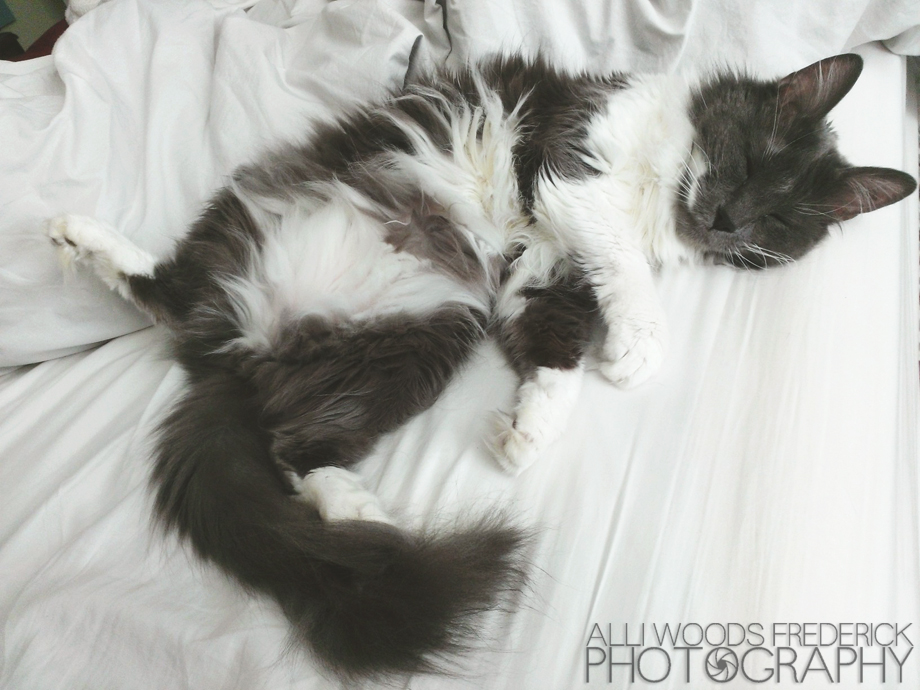 For those of you who don't follow me on Facebook or Instagram, you are likely unaware that Mischa's health took a dramatic turn for the worse over the weekend.  It was a close one…and I mean really close…and it's not over yet.  There's still a big question mark looming.
He started acting funny Friday night and, to cut a very long story short by Monday morning he had gone from 9.5 pounds to 6.5.  He had stopped eating, was barely drinking and was not doing well, even though he was trying his best to put on a brave face.
Naturally we went to the vet first thing Monday morning.
The vet ran tests and found that Mischa's kidneys were in a rapid decline and his blood panel was not good at all.  He suggested hospitalization, but I know my Mischa and he would have passed in the night if he'd stayed there.  So I decided that instead of IV treatments, catheters and the like, we would go a less aggressive route – administering subcutaneous fluids with additional vitamins and giving him TLC at home.
That was Monday morning.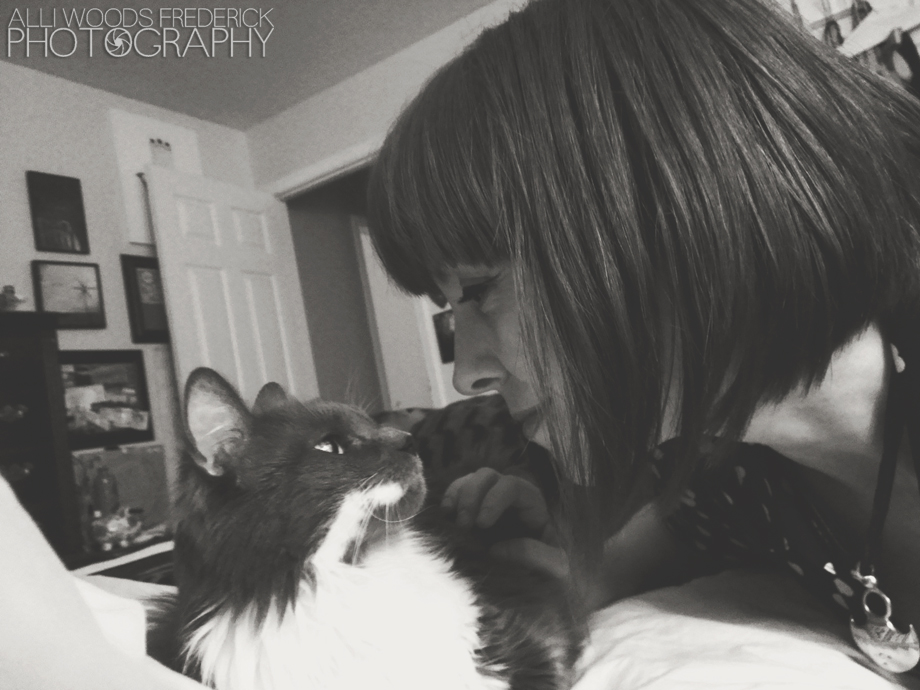 A few hours later and he had perked up and was eating like a horse.  He did well Monday.  Tuesday I took him back to the vet for more fluids.  He seemed stable until last night when he became violently ill and dehydrated once again.  Today he's not feeling well, but he's still eating more than he was.
In short, the outcome is up in the air.  I would like to be optimistic, but the reality of the situation is that if he doesn't stabilize and turn things around soon, then this is it – the torturous, heartbreaking walk towards the end.
ONLY TIME WILL TELL…AND IT WILL TELL SOONER RATHER THAN LATER.
Thank you to all of you who sent him prayers, love, good vibes, and other bits of positive energy.  We both appreciate you and I will, of course, keep you updated on any important changes.  Which brings us to the second bit of news:
JUNE 25TH IS MY BIRTHDAY!!!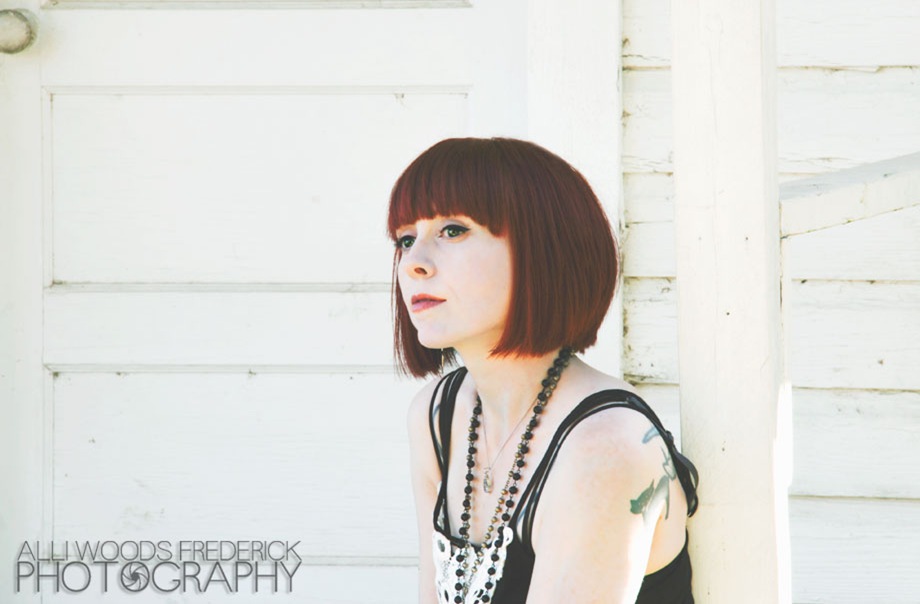 I rarely do much to celebrate my birthday and tend to keep things quiet.  I rarely even tell people it's my birthday (apart from friends and family) until after the fact and this year will likely be more of the same but with one small exception:
THIS YEAR I WANTED TO LET YOU KNOW BECAUSE THIS YEAR I'M ASKING FOR A TINY LITTLE BIRTHDAY PRESENT FROM YOU.
A very itty bitty, tiny little present from you if you either:  like me at least a tiny bit, love Mischa (which is most of us, let's be honest) or like to support incredible music by amazing musicians (which is almost anyone everywhere).
MY BIRTHDAY REQUEST:

I'M ASKING, WITH AS MANY CHERRY-ON-TOP PRETTY PLEASES AS HUMANLY POSSIBLE, THAT YOU PLEASE DONATE $5 TO HELP LAUNCH RANDALL SHREVE'S NEW (AND COMPELTELY AMAZING) ALBUM 'THE DEVIL AND THE END.'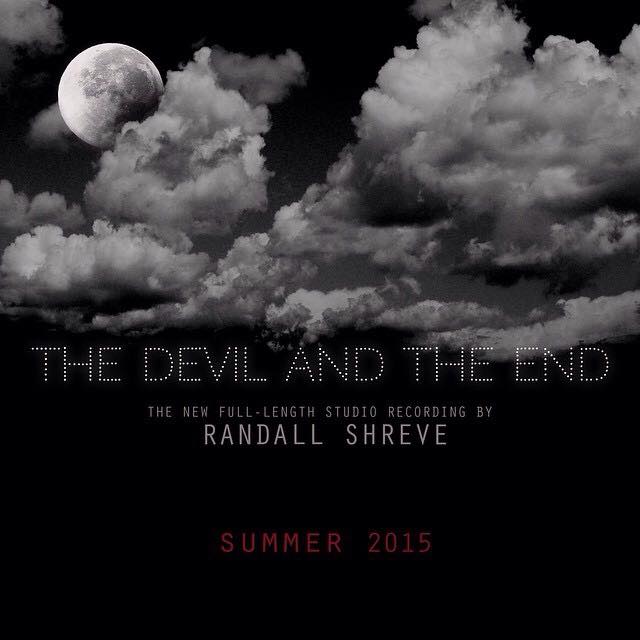 WHAT DOES THIS HAVE TO DO WITH MISCHA?
I think it would be the sweetest thing ever (or possibly the weirdest thing ever…I'm not really sure what's sweet and what's weird anymore – to me they're often the same) if your $5 donation was made in Mischa's name (Mischa Frederick).
Naturally if you want to donate more or want the credit for yourself, that's above and beyond fine…this is about supporting a talented artist; an artist whose work I believe in with all my heart, who I want to support and who I want to see succeed (not to mention introducing you to some amazing new music).
So if you want to donate and stick your name on it, go for it!
It honestly doesn't matter if you donate $5 or $50 or whose name is on the donation.  Credit Bugs Bunny for all I care.  The truly important thing is that this album gets the love, attention and the proper release it deserves as a work of art.  The whole Mischa thing?  I just thought it would be cute and sweet for there to be some small donations made in my little furbaby's name…especially with all things considered. He's been my best friend and angel on more than one occasion for 16 years and I want him to be remembered so I thought this would be a nice way to honor him while supporting a fellow artist who I admire and believe in.
But right now I'm sure you're asking:
'WHO THE HELL IS RANDALL SHREVE AND WHY SHOULD I GIVE HIM ANY MONEY?'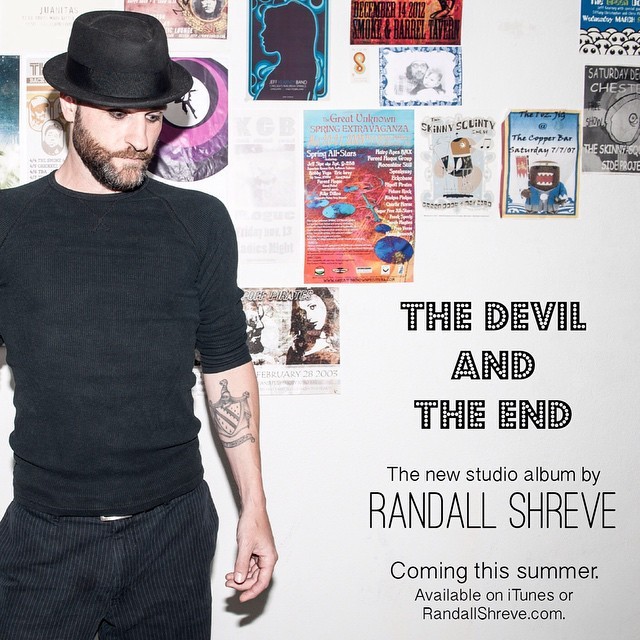 Well, just in case you haven't noticed, there's a shiny, bright new picture up at the top of my sidebar.  All that stuff over there on the right side of your screen?  That's my sidebar and it's where my sponsors, affiliates, links to other articles, my manifesto and other bits and bobs hang out to help you find your way to cool stuff here and other places on the interweb.
So if you scroll back up and look to your right…just down a little from that smiling picture of me at the tip top…right there on the right you'll see him.  That's Randall Shreve.
Now I'm going to wax poetic for a bit, so bear with me:
It's no secret I love music (good music, that is) and that I'm a big supporter of the arts and artists (and not just because I am one).
I HAVE ALWAYS BELIEVED THAT CULTURES ARE ULTIMATELY DEFINED BY THE ART THEY CREATE.
Seriously.  The wars and bloodshed may make the headlines but it's truly the art that defines the heart of any civilization (save a few exceptions such as Sparta and other true warrior cultures).
Really stop and think about how many great warriors throughout history you can name and how many great artists or artistic movements you can list.  Feel free to grab pen and paper and give it a try if you're so inclined.
Even if you know jack about art, your artist list will probably be longer than your warrior list.  And megalomaniacs, sociopaths and psychopaths don't count as warriors so take anyone who committed genocide or was a tyrannical ruler off your list.  (Bye, Hitler!  See ya, Stalin!)
ART CROSSES CULTURAL BOUNDARIES AND STRADDLES TIME, CONNECTING THE PAST AND PRESENT LIKE NOTHING ELSE MANKIND HAS EVER CREATED – SHARING THOUGHTS AND FEELINGS, DOCUMENTING LIFE AND THE HUMAN EXPERIENCE IN A WAY THAT IS TRULY TRANSCENDENT.
And music?  Music may be the most effective medium of all mediums at this singular, unique way of uniting people around the world and throughout time.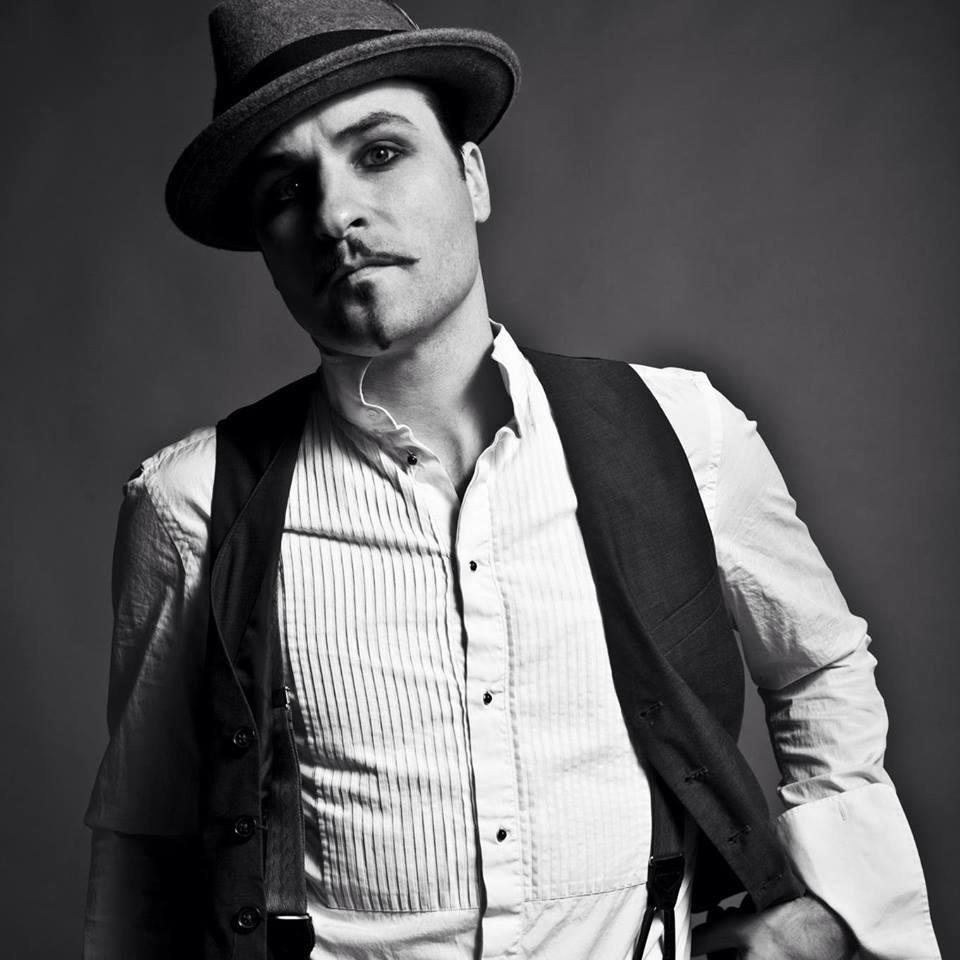 Randall's music is more than mere music and his shows are more than mere shows.  Just ask any of his adoring fans who affectionately refer to themselves as "Sideshow Freaks" (based on his former band's name, Randall Shreve and The Sideshow).  They'll be glad to share their personal stories with you.
His music and his performances are experiences.  Randall has the ability to transport and transform the listener…creating a universe entirely of his own making.  To paraphrase his song "Welcome To The Show" he shows you what he wants you to see…and what he wants you to see (and hear) is pretty f*cking awesome.
Wordsmith, songwriter, multi-instrument musician, singer – he is a truly unique artist in a world that is in woefully short supply of his ilk.  Give him one listen and I promise you'll want to hear more…and by making a donation, even a $5 donation, you can make that happen.
'The Devil and The End' is the fourth and final album in a series of concept albums which, when combined, tell an elaborate story…and one which deserves an amazing finale.  And we can make sure that happens.  Not to get all Sarah McLaughlin or Sally Struthers on your ass, but for $5, the cost of one cup of coffee at Starbucks, you can help create art.
Here's Randall explaining in his own words:
You can read the complete details about the album, its history, a breakdown of how the funds are used to launch the album as well as find out about the amazing perks you get when you donate to this worthy cause by visiting Randall's campaign page at Indiegogo.  The fundraising campaign ends on July 7th, 2015, so let's send as much love his way while we can and help make his album's launch amazing.
If you want to know more about Randall's album check out his interview in Deitra Magazine or give a listen to a live acoustic version of one of his new songs, "Evil," recorded during a recent radio interview.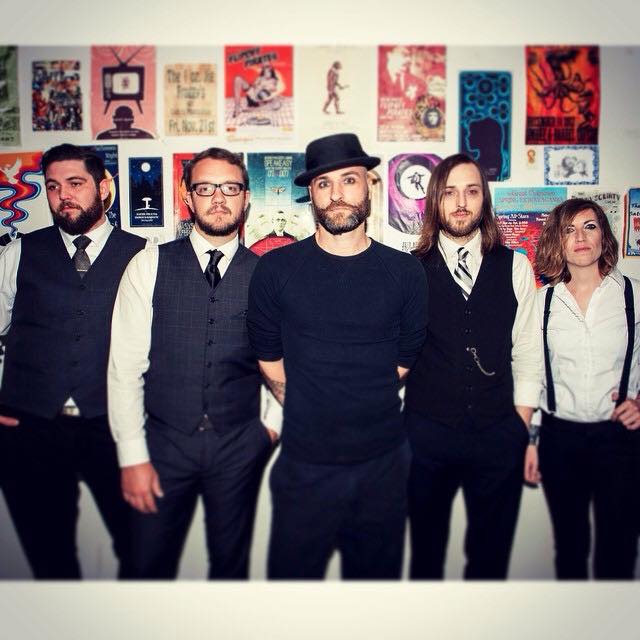 I really hope you'll decide to make a donation (and feel free to spread the word to friends and family).  If you don't want to donate because you don't give two shits about my birthday or Mischa (which is perfectly fine – I still love you…even and most especially if you don't love me because I'm evil like that… *wink* …although I'd be baffled by someone not loving Mischa…I mean, wtf? Seriously? ) then I hope you'll do it for art or because his music has rocked your socks.
I hope you'll go give Randall a listen on Pandora or swing by his site or watch some of his live shows on YouTube and you'll agree that his contribution to the story our culture is telling is priceless and that $5 will be the absolute best investment you've ever made.
WHO SAYS YOU HAVE TO BE RICH TO BE A PATRON OF THE ARTS?
And those (along with Mischa's improved health) are my birthday wishes.
Thank you all, from the bottom of my twisted little art and cat loving heart for your continued love and support. I love you all to bits.
Birthday Kisses & Artistic Chaos,
Alli Woods Frederick
IMAGES  ©  ::  SOURCE UNKNOWN  ::  ALLI WOODS FREDERICK. ALL RIGHTS RESERVED.  ::  RANDALL SHREVE.  ALL RIGHTS RESERVED.  ::