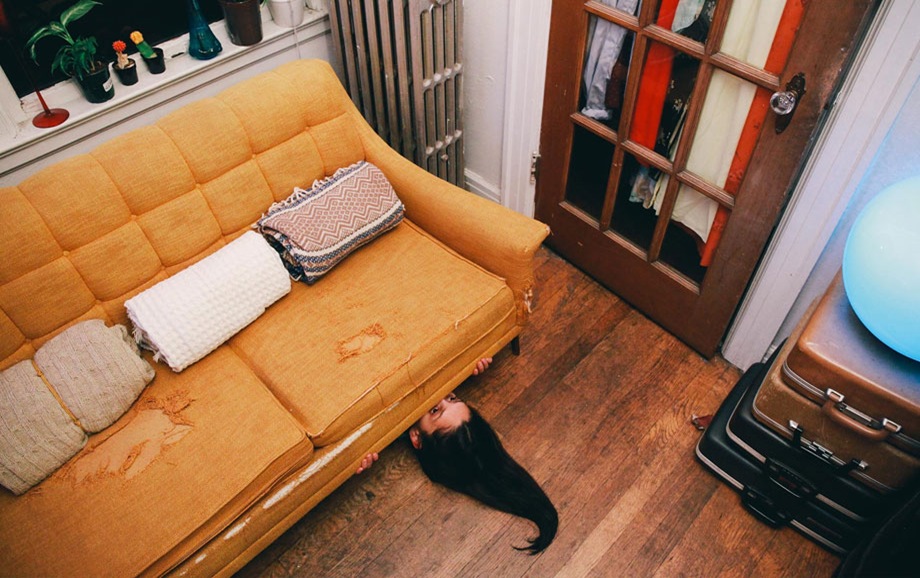 I HAVE A FEELING I'M ABOUT TO PUSH SOME BUTTONS AND PROBABLY HAVE SOME SERIOUS SHADE THROWN MY WAY, BUT I FEEL LIKE THIS NEEDS SAYING BECAUSE NO ONE ELSE IS SAYING IT.  BUT BEFORE YOU GET YOUR KNICKERS IN A KNOT AND THINK I'M BEING AN ASSHOLE, PLEASE FINISH READING THE WHOLE POST.  IT'S NOT AS NEGATIVE AND AWFUL AS YOU THINK.  SO HERE WE GO.  LET THE GOOD TIMES ROLL…
Almost every feel-good lifestyle blogger, instagram yogi, and life coach tells us that we are good enough; that our best is good enough; that we're perfect just the way we are.  They practically cram it down our throats…constantly.
And as lovely and wonderful (and insanely tempting) as it is to believe that we all shit magical glitter rainbows that smell like peaches and cream, all those platitudes they're choking us with? They're lies…well…maybe not lies, but let's just say they're not the whole truth.
THE TRUTH IS YOUR BEST IS NOT GOOD ENOUGH, DESPITE WHAT YOU'VE BEEN TOLD.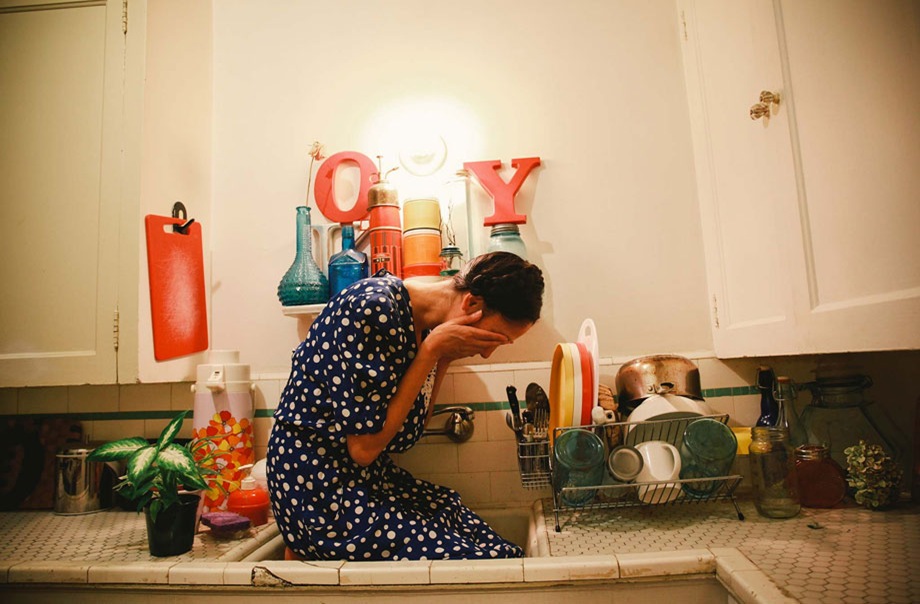 If your best was always good enough then you would always come out on top.  We all would every time we did our best.  If giving 100% was really all it took then that job would have been yours, hands down.  If your best was good enough then you'd have that promotion.  If your best was good enough then business would be booming.  If your best was good enough then he/she would love you back.
If your best was truly good enough then everything in your life would fall into place as long as you always did your best.  But guess what?  That doesn't happen.  To anyone.  Ever.  Despite outward appearances to the contrary.  You know why?
BECAUSE YOUR BEST ISN'T ALWAYS GOOD ENOUGH.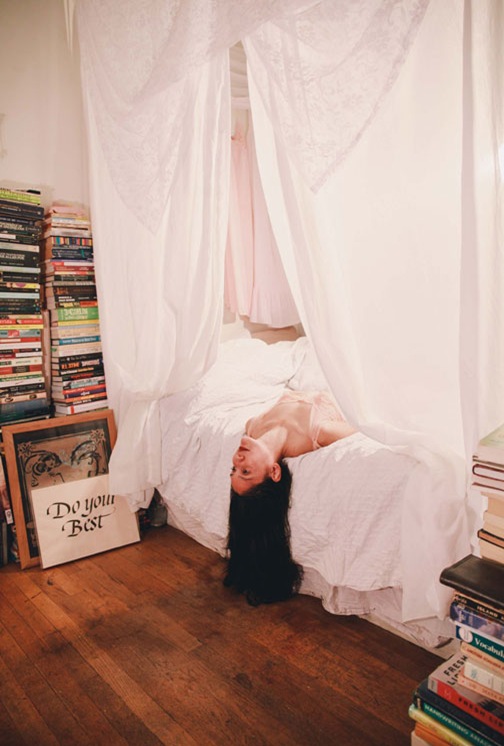 Bam.  There it is.  And that is the truth.  Telling you that you and your best are ALWAYS good enough is a lie.
If giving your best was good enough and everyone on earth was doing their best all the time then tell me what then?
WHAT THE F*CK WOULD HAPPEN THEN?
Despite what suburban little league teams and all the members of the sisterhood of the traveling woo-woo would have you believe, you don't get a trophy for just showing up and trying in life and not everyone is a winner.  It would be utter chaos if that were the case.
Every job applicant that did their best would get the job…the same job…that they all applied for.  Every guy would get the girl…even if they all wanted the same girl.  You see what would go down?  It wouldn't be Utopia, it would be Hell.  It would be chaos.  It would be anarchy (and I don't mean the good kind).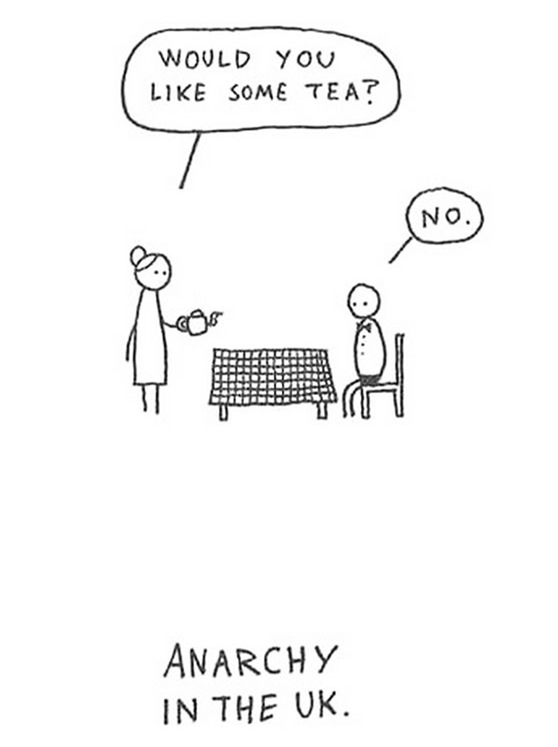 SOMETIMES YOUR BEST JUST ISN'T GOOD ENOUGH AND THAT'S JUST THE WAY IT GOES…
…and it sucks ass.  No matter how hard you try, no matter how good you are, sometimes you don't get the job; you don't get the promotion; you don't get the dream; you don't get the love.
Some of you will argue it's the law of attraction and some of you will argue it's fate or God or whoever, saying:
"Things work out the way they're supposed to.  They always work out for the best."
Oh, god bless platitudes and those who are able to find comfort in them (I often wish I were one – life would be  much easier).  But things don't always work out for the best.  Don't believe me?  Ask anyone who ever committed suicide EVER.  Or ask a starving child with intestinal parasites in a third world country.  I'm pretty sure they would disagree on the whole "things working out for the best" bit…too bad they didn't try their best.
For some, things do work out for the best.  For many, many, many on this earth they do not…not by a long shot.
SOMETIMES SHIT JUST SUCKS.
It just sucks.  And sometimes things don't work out…
…but sometimes they do.
Trying your best isn't a guarantee.  I'm living proof.  I always do my best, be it in my art or in my personal life (and my best is, admittedly, sometimes not so hot – comparatively –  no matter how hard I try because I can only work with what I've got and sometimes I'm hanging by a thread so what I've got…well it isn't a helluva lot).  But I put my heart and soul into everything (and I have heart and soul out the ass (that's a pretty picture) which is probably why lots of people find me difficult – I'm highly emotional and can be a bit intense where my passions are concerned).  I do my absolute best and very, very, very few things in my life work out in my favor – not when it comes to business, not when it comes to dreams, not when it comes to love.  That's life.  Sometimes shit just sucks.
AND SOMETIMES IT DOESN'T.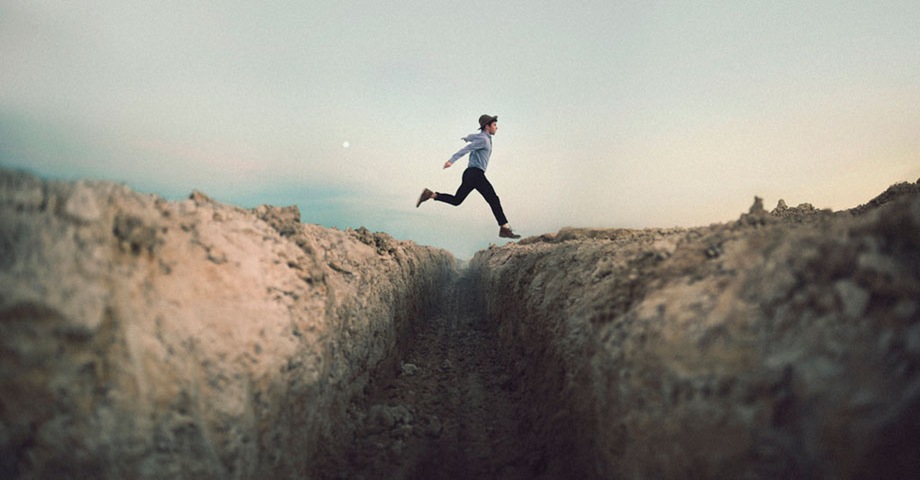 Sometimes great things just fall in your lap and sometimes doing your best has absolutely f*ck all to do with it (and sometimes it does).  When the great things happen (for whatever reason), cherish them.  Cherish every single second.  I mean it.  Hold them close to your heart and soak them in.  Absorb every sensation, every scent, every sound.  Commit them to memory.  Soak them in.  Make them an intrinsic part of you so you never forget.  Don't take them for granted.  You never know how long they'll last.
LIFE CHANGES IN A HEARTBEAT.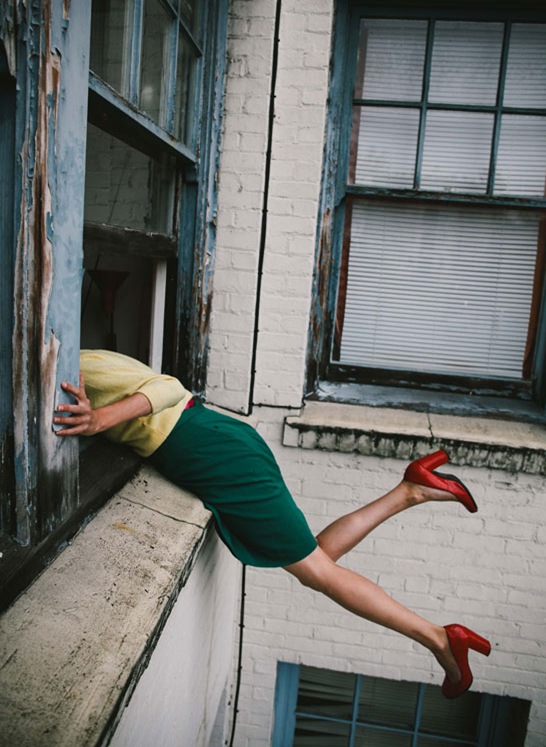 One moment life is filled with more bliss and wonder and beauty than you've ever known and you're so happy you can hardly contain it.  The next you're Alice in free fall down the rabbit hole from hell.  (Damn white rabbits.)  Joy dissolves because life happens and you plummet.
And so you try your best because that's what you're told to do and that it is good enough…and sometimes it's not and sometimes it is.
SO WHAT'S MY POINT?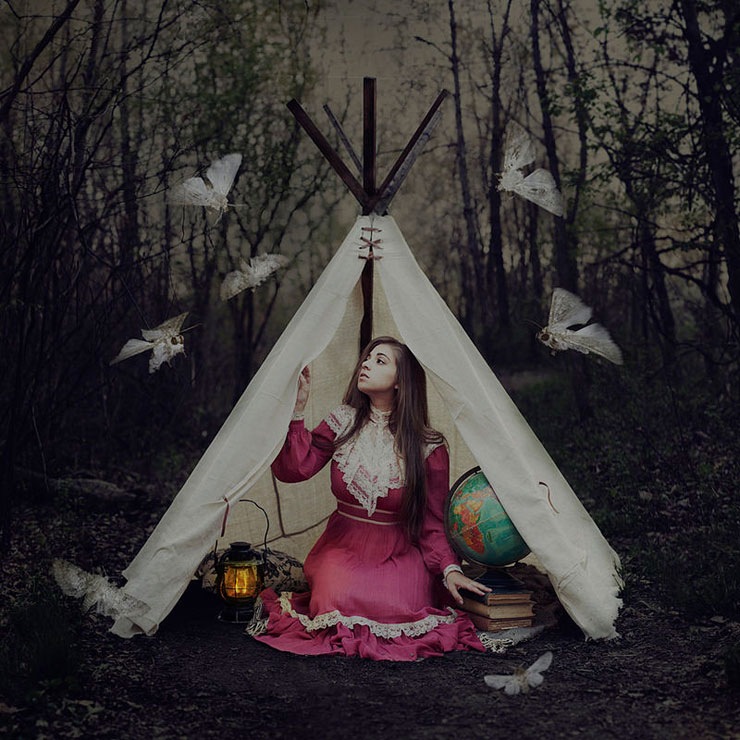 Should you always do your best?  Abso-f*cking-lutely.  You may fail but at least  you failed giving it everything you have instead of doing it half-assed.  Half-assed is nothing to proud of.
Is your best always good enough?  Hell no.  But that's life.  And when life is being life-y you have a choice:
You can give up, because…well…f*ck it.  You tried your best and it wasn't good enough.  You can give up and move on (or wallow…wallowing is always an equally valid and sometimes cathartic though less productive, option).
That's one choice.
The other choice?
You can try again and still try your best and keep trying your best because some things are worth it.  Some things mean too much to just let them dissolve and for you to pull a Tom Petty and start free fallin'.
THE DECISION IS YOURS.
Just don't drink the Kool-Aid anymore.  Don't listen to the lie that showing up and doing your best is all that you need to do.  Stop buying the bullshit.  Take a look around and you'll see the truth is there looking right back at you.  The decision is yours.
WILL YOU MOVE ON OR WILL YOU KEEP TRYING?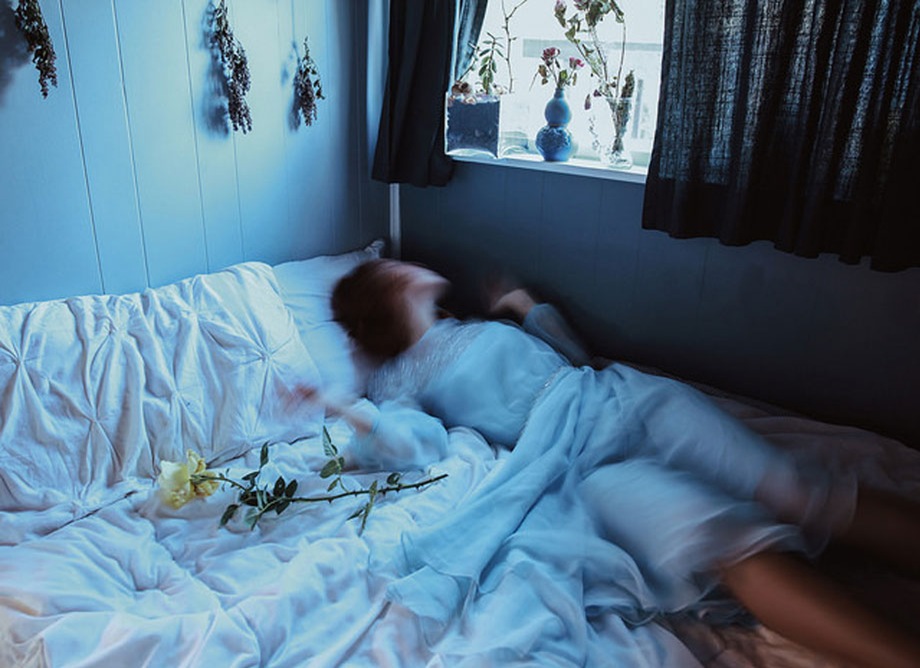 Me?  I appreciate the good things when they make an appearance.  I cherish every second, soak it in and if it's one of those incredibly rare once in a lifetime things, I let it become part of every cell where it can live forever so I can visit it whenever I like.
I give it my 100% absolute, no holds barred best and if it looks like my best isn't going to be good enough then I try harder and fight like a mother f*cker with all my heart and soul…with love and hope (and crying…there's usually crying in there somewhere because trying and love and hope are really hard sometimes).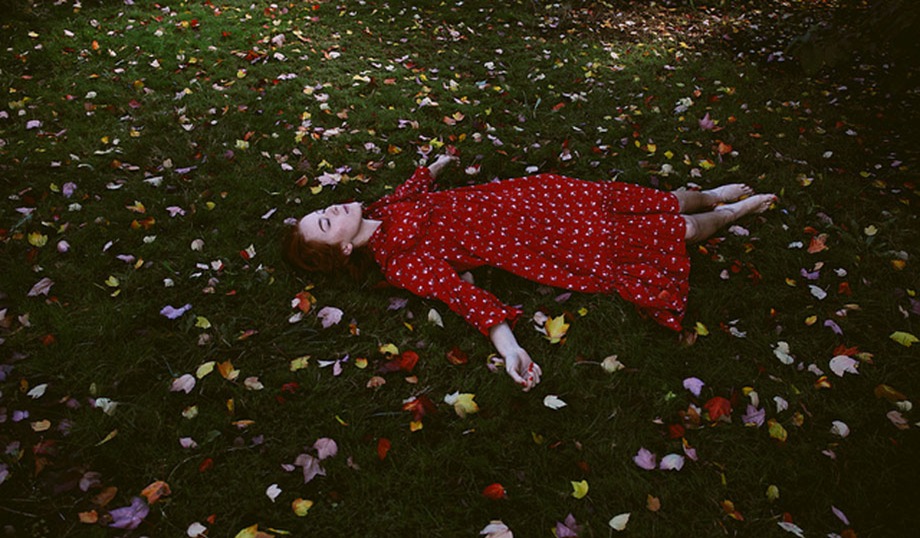 If something is once in a lifetime and more important than I can even begin to imagine because I've never had something that important to imagine before…then I keep giving my best and when my best isn't good enough I try and do better.  So I keep hoping and trying my best, even when my best isn't good enough…and many times it isn't…but I still keep hoping and trying.
But the other stuff?  Screw it.  If I try my best and it's not good enough, screw it…because some other time in some other way, my best will be good enough…and so will yours…but not always.  Not always.
So what about you?  What will you do, what do you do, when your best isn't good enough?
Cherish The Kisses & Screw The Chaos,
Alli Woods Frederick