Change.  Everything changes.  The seasons change.  The moon changes.  Our tastes change.  Our health changes.  Our dreams change.  The only thing that doesn't change in this universe is change.  It is 100% consistent in its inconsistency.  The only thing we can ever really know for sure is that nothing stays the same.  Permanency is an illusion which many of us freely embrace in an effort to escape the uncertainty and fear that change creates.  Since change is inescapable why struggle against it?  Embrace it.  Jump into the flow and let the current take you where it may.  If you start to get lost let your heart lead the way.
Things I Love Thursday:
The Love & Flow Edition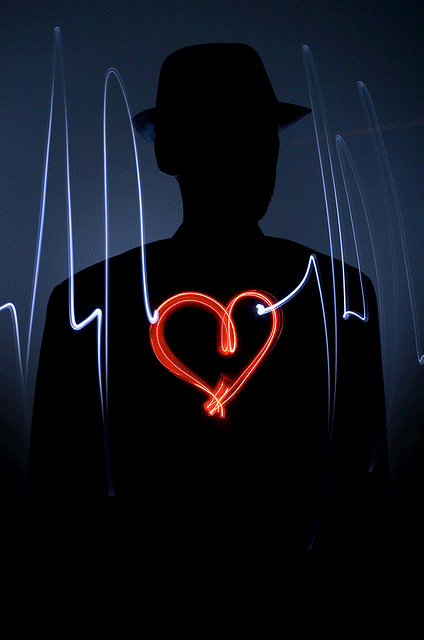 *  Birthdays, birthdays and more birthdays.  June is overflowing with birthdays in our family.  It borders on mad really.  But I adore buying presents for people and celebrating the birth of the ones I love.  I am so very very thankful to have them in my life.  They are an endless source of joy and inspiration and I am thankful for them each and every day.
*  The birth of new ideas.  Maybe that's why I've been having so many headaches lately…it's because my brain is overflowing with possibilities and pure genius…at least that's what I'm telling myself. *wink*
*  Relaxation and peace.  They seem to be such rare commodities in this world.  Embrace them when you find them.
*  Funny handmade cards…completely hilarious.
*  Surprises.  I love 'em…love 'em to bits in fact.
*  Making things work even when they seem impossible.
*  My new Harry Potter cookbook.  I haven't tried any of the recipes yet (and I doubt the meat dishes will work very well with tofu) but I'm eager to try a few of them.
*  The new season of True Blood on Sunday.  I'm so excited I'm like a goth kid in a blood soaked candy store.  Ohhhhhhhhhh, yes.  And I think that's quite enough for this week.
What's making your heart go pitter-patter this week?
Kisses & Chaos,
Alli Woods Frederick
image credit:
my heart beats for her
by stephen poff;