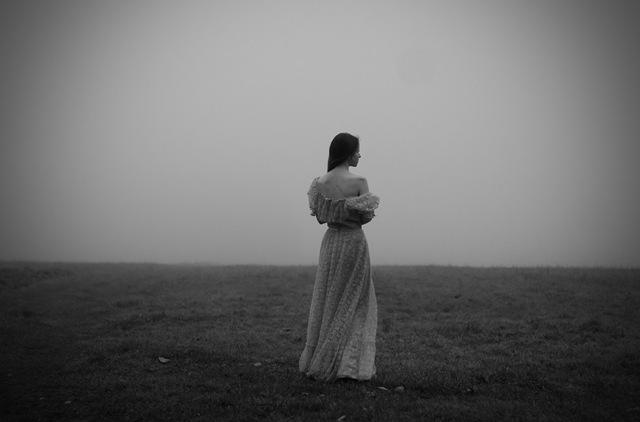 I'M STRUGGLING, wading through the waves of emotional hell that flood me – a tsunami of heartbreak.
THE WOUNDS are still fresh but that doesn't stop people from asking if I'm ready to move on.  It hasn't even been a month.  Well-meaning people asking if I'm ready to "get back on the horse."
Would you be ready?
ALL THE QUESTIONING and good intentioned pestering (and I think we all know what they say about good intentions, don't we?) made me wonder:
How will I know when it's time to let go?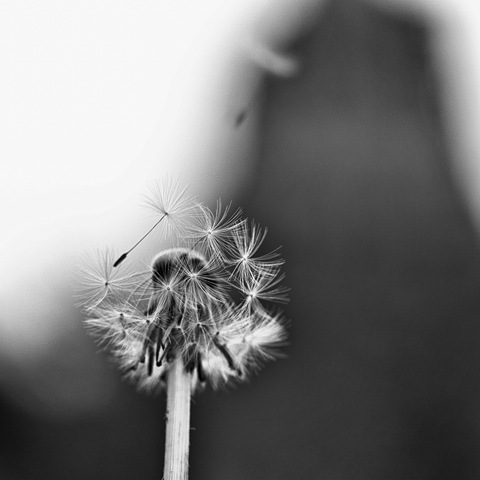 HOW WILL I KNOW when I'm ready to release the sadness, release the pain, release the future I lost and embrace my new life, my new future with all its mysteries and mayhem?  How will I know?
Would you know?
HERE'S MY THEORY as of this exact moment (& this may be wrong. 6 hours, 6 days, 6 weeks or 6 months from now I may have a different answer) I will just know…and if you're suffering from loss, so will you.
NO ONE ELSE can tell you how to mourn or when to release your anger, your suffering, your regrets or how to move forward into joy.  No one else's timetable with their "shoulds," "ought tos," and "by nows" matters.  It's your pain.  It's your sadness.  It's your healing.  Only you can move through it and only you'll know when it's time to let it all go…as will I.
I KNOW that, as with any wound, time will mend this…it's already begun.  And like a cut on the finger, it will hurt, sting and throb.  You may try to use it too soon (usually out of stubbornness, frustration or good old fashioned denial) and freshen the wound, slowing the healing.  It may become infected and need some attention (like quality time with a good friend or a few visits to a therapist).  Once healed you'll find it aches from time to time, the scar creating a discomfort of its own.  That is the nature of wounds, that is the nature of healing.
I will heal…and so will you.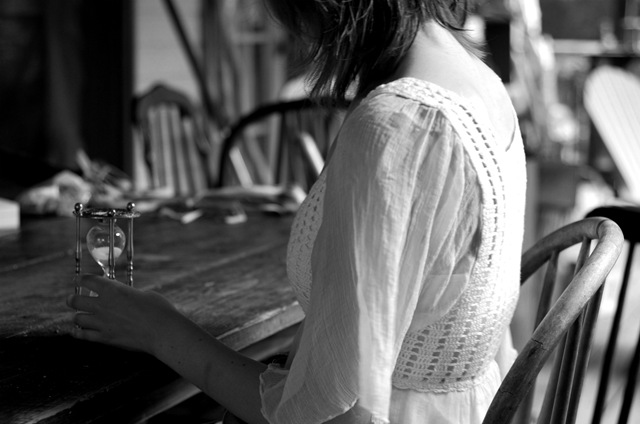 ONE DAY, when I no longer wake from dreams attempting to live out the life that's forever gone, when I smile at the moments shared instead of mourning the ones lost, I will be ready to let go.  It will feel right…sad, final, but right.
SO ON BEHALF OF THOSE of us who are grieving I say:
WE WILL MAKE no plans or promises of whens or how-longs.  But please know that while we hurt, we are healing…and healing deep wounds doesn't happen overnight.
Patience.  Love.  Support.  Not from others but from & for ourselves.
Give yourself time.
And I will give myself time.
Trust ourselves.
We will know when it's time to let go.
Kisses & Chaos,
Alli Woods Frederick
images ::  *** – sylwia bajera  ::  let go – cornelli2010  ::  time and fragile bones – carolyn emily  ::