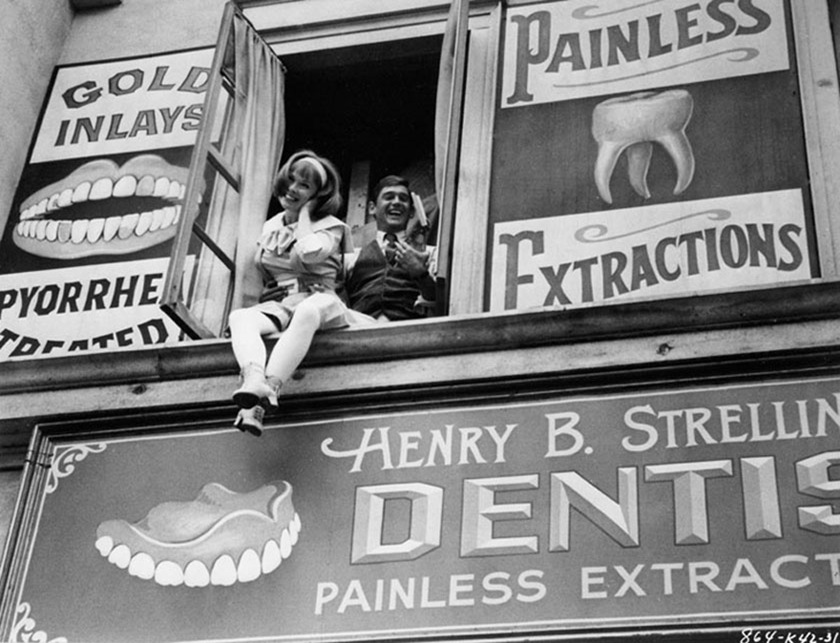 FUNNY how you never really realize everything you do with your mouth until you can't really use it anymore.  Case in point?  The aftermath of novocaine.
I had dental work yesterday and it suddenly struck me how truly challenging the most mundane of tasks had become, specifically putting on lip gloss and trying to drink out of a straw.  And when I thought about how much I was struggling with these basic little everyday life things it dawned on me that it must look as insane as it felt.
WHEN I LOOKED IN THE MIRROR & TRIED TO PERFORM THESE DAILY RITUALS I REALIZED…I WAS RIGHT…BOY WAS I EVER.
My visage, the way my face contorted, was truly a sight to behold.  I realize you have no basis for comparison as, odds are, you have never seen me apply lip gloss or drink from a straw sans Novocaine, but I assure you that this is not how my face usually looks or functions.
But enough of my prattling.  Brace yourselves and…
BEWARE THE HORROR OF NOVOCAINE FACE!
::  NOVOCAINE:  THE AFTERMATH (PARTS I & II)  ::
* email subscribers click the link above to view the video *
Yup.  I warned you. Can you imagine that sitting across a table from you on a date?  So bad.  *hangs head*  So very bad.  And that was after some of it had worn off.
Can you imagine if I had been able to capture the horror of it all within the first 15 minutes of being out of the dentist chair?  It would have been the stuff of legend…horrible nightmarish legend. (You honestly have no idea how incredibly challenging that was. I literally had to concentrate to make my face do anything even remotely close to what I wanted it to do and THAT was as good as it got.)
SO HERE'S MY CALL TO ACTION FOR YOU:
The next time you happen to have some dental work done and are suffering from Novocaine Face, I want to see YOUR video.  Film yourself trying to perform an everyday task that requires the involvement of your face and mouth (keep it clean, kids) and share the link with me in the comments.
I don't care if it's one hour from now or one year from now, I want to see it.  Hell, I think we all want to see it.  (And it helps us appreciate just how many of the little things we take for granted…never in my life would I imagine putting on my shiny pout would be such an impossible and borderline harrowing experience.)  So please, do it.  Make yourself a mental note, bookmark this page, and do it when you have the chance.
Until next time…
Lip Impaired Kisses & Lopsided Chaos,
Alli Woods Frederick
IMAGE  ::  VIA DANLEY DENTAL POSTERS  (YEAH, THAT'S A REAL THING…)  ::