BY THIS POINT YOU KNOW how much I love love.  It's all about love around here (well…love and sarcasm and sometimes obnoxious opinions and art…but there's still a lot of love too).  And it simply wouldn't be Valentine's Day and I wouldn't be me if I didn't give you some free Valentine's Day goodies to print and share with the object (or objects, you little vixen/stud) of your affection.
FOR THOSE AMONG US who are a little on the soft and mushy side but still enjoy a little giggle, I give you "My Heart Beats For You" in both a traditional printable card and an e-card both free for you to download and enjoy.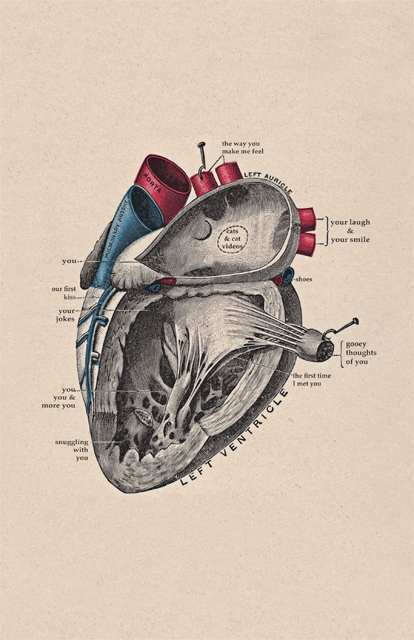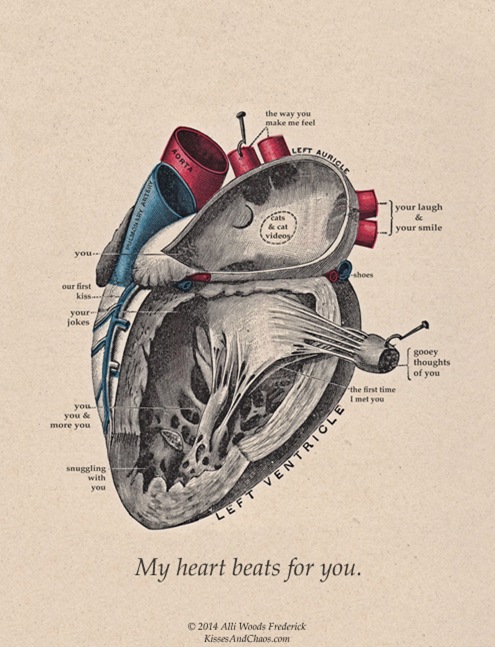 THIS IS ALSO available at The Haus of Chaos as a print, throw pillow, mug or clock…just in case you wanna get a little extra something and you like to be all matchy-matchy. *wink*


Of course you can always peruse past Valentine's Day offerings if these don't strike your fancy.
I HAVE printable flags for cupcakes and straws if you're planning romantic festivities.  It even includes a set of anti-Valentine's Day flags for those of you who want to tell cupid where he can stick his annoying little arrows (I am keenly aware that this holiday isn't to everyone's liking so I've got you covered too).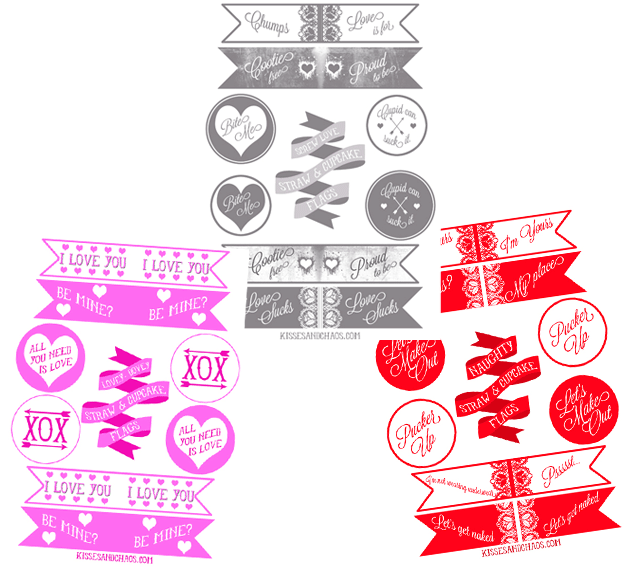 AND LET'S NOT FORGET last year's e-card that would make Kim Kardashian and Sir Mix-A-Lot proud.  Just make sure your significant other has a good sense of humor before you send this one out.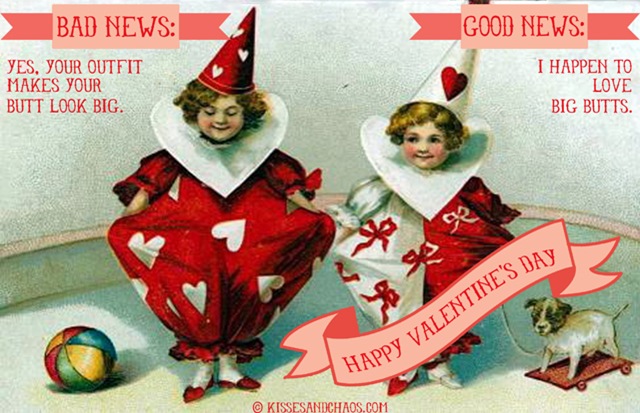 I HOPE you put these to good use and that you spend the day with someone who fills your heart with love and happiness…and that includes yourself.


Kisses & Chaos,
Alli Woods Frederick
images  ::  ©  2014 alli woods frederick  ::