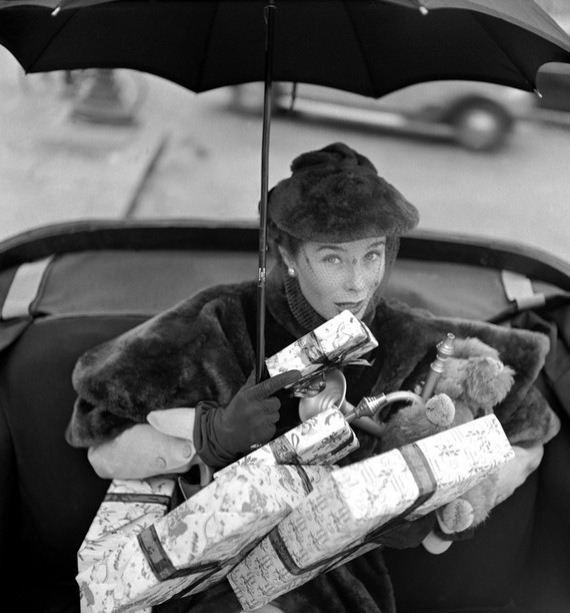 ONCE again the time has come to turn out thoughts to gifts, more specifically, the giving of gifts.  As the black but loveable sheep in the family I know first hand (from all the hair-tearing-out that occurs among my family members) that I am "impossible" to shop for because my interests and passions are so far removed from the "norm."  And odds are if you're here then you're like me.  But the fact of the matter is…
WE AREN'T THAT HARD TO SHOP FOR…IF YOU KNOW WHERE TO LOOK.
This is precisely why I put together gift guides each year – to help our families (and ourselves) find the perfect gifts.  I give our frustrated friends and families paddles to help them navigate that infamous proverbial creek they inevitably find themselves up this time of year.  So pass this post along to your family and friends and let it be the gentle nudge that ensures that you'll not only get a gift you love but that reduces their stress ten-fold.  So without further ado I give you this year's holiday shopping guide:
THE ULTIMATE GIFT GUIDE FOR YOGIS AND WITCHES AND GYPSIES, OH MY!
( PART I )

So you have a yoga junkie in the family and all you know about yoga is they seem inhumanly flexible, say  "Namaste" and use weird words like pranayama and chaturanga dandasana.  Since it can be hard to choose a gift on a subject you know almost nothing about I've made it easy for you.  None of these gifts are based on skill level so you can choose one based on your yogi's personality.  They get something they love and you get to look like a gift-buying genius.  You're welcome…and Namaste.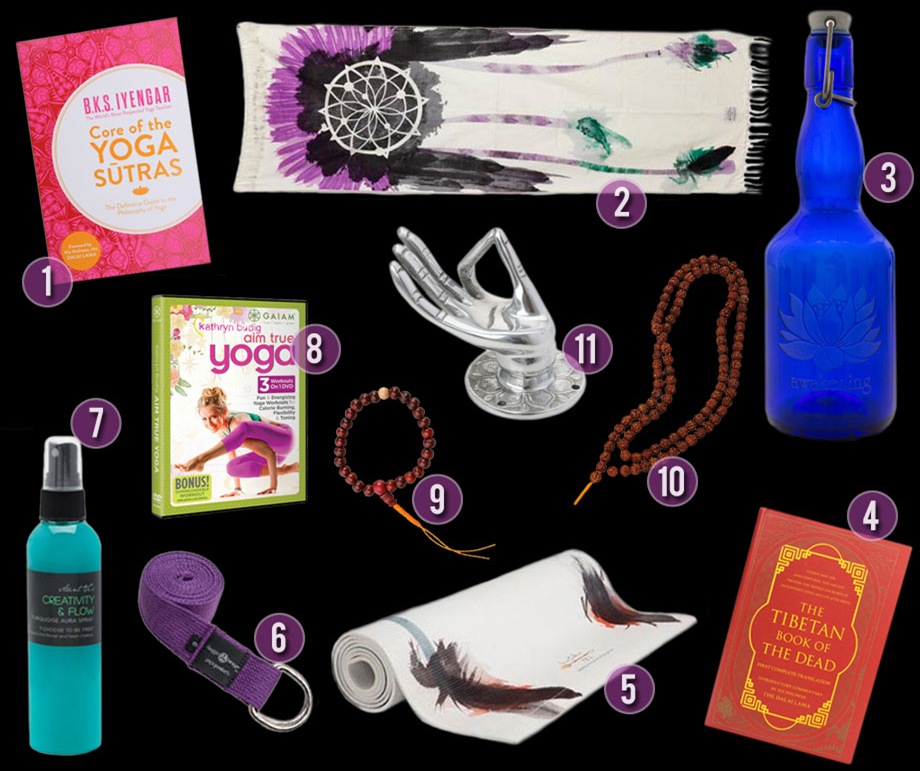 BY THE WAY:
Not everyone has access to yoga, either due to geography (my personal yoga problem – a drawback to opting out of the urban life I once lived) or time constraints.  If your yogi is in a similar boat I suggest giving them the gift of an online yoga subscription service.
Some exceptional subscription sites are:
YOGAGLO.COM (which offers over 2000 on demand classes in nearly every style and skill level imaginable)

YOGATODAY.COM (which boasts new classes every day at all skill levels and is a steal at $9/month)

GAIAMTV.COM (the leading name in all things yoga.  It gives you access to more than just yoga, placing over 6500 classes, workshops, meditations and movies ranging from yoga to spiritual development at your fingertips.  It also offers access to an online community (with the option to keep your profile private – perfect for shy yogis).  Gaiam gives you all that and more for just $9.95/month and is available on mobile devices as well as Roku, PS3, GoogleTV and Amazon FireTV.  Bonus!)

Next up in our ultimate gift guide for people who are hard to shop for?  The witch.  Since many people still believe the old myths about witches and don't truly understand them, which makes it exceptionally hard to find a gift for one if you don't really know much about it.  You won't find any Harry Potter spells here (that was 2011's gift guide), but you will find sophisticated gifts for the chic witch in your life.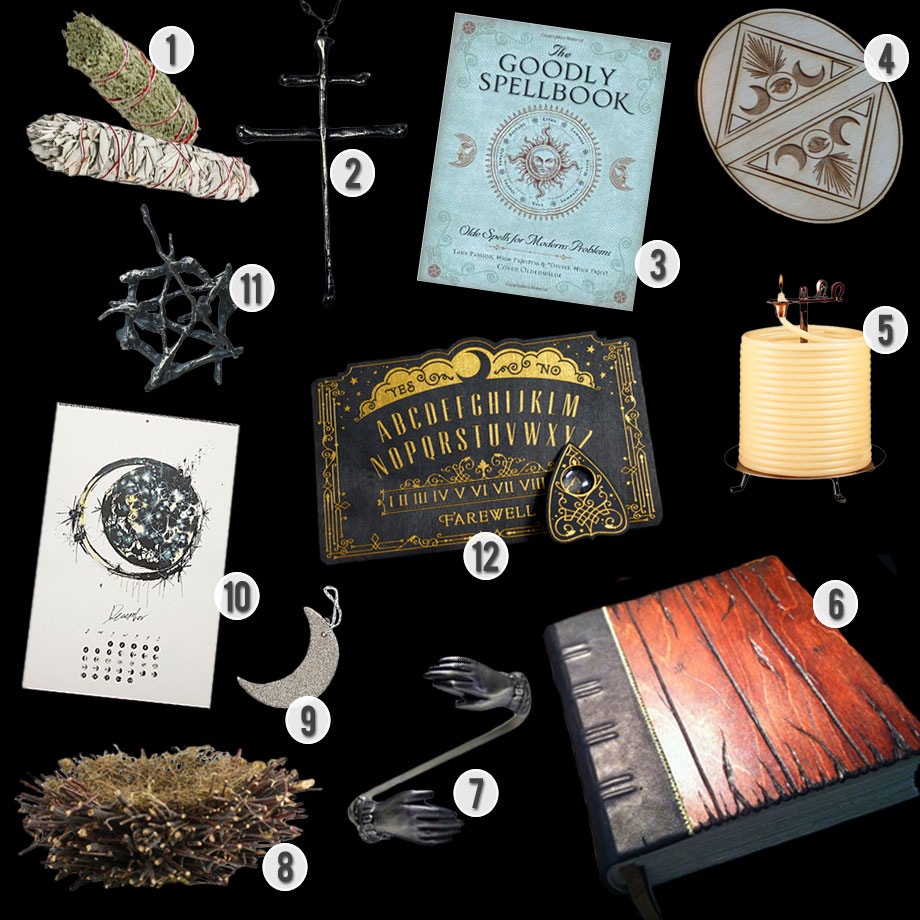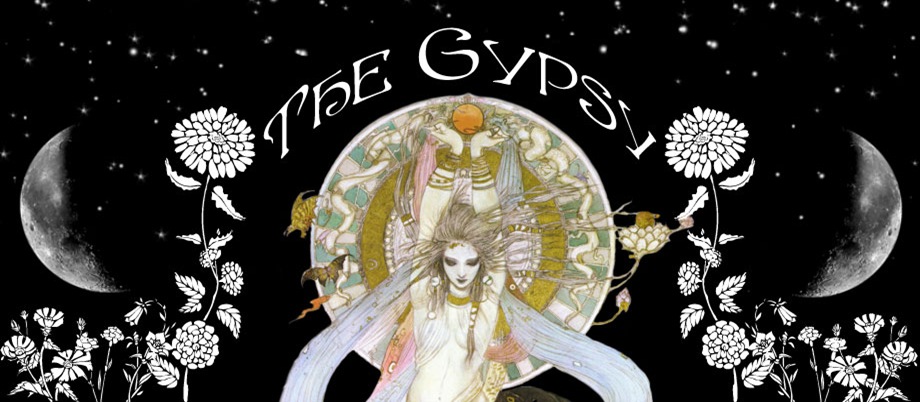 If the only thing that comes to mind when you hear the word gypsy is Stevie Nicks, palm readers and curses being placed by small, angry, raven haired women with hunched backs then it's no wonder you have trouble shopping for the gypsy in your life.
Your gypsy is likely nomadic by nature, she enjoys life and possesses a freedom of spirit that is often contagious.  Spontaneous and free, these forces of nature breathe new life into each day, and each day is an adventure.  They are spirits filled with dance, song, passion and zest and often seem a perfect blend of earth, fire, air and water.
You may find some similarities between the gypsy and the witch – and this is no coincidence – many gypsies are witches but while their blooms may appear the same, these wild flowers have very different roots.  So let's tend to the passions of the wild and wonderful gypsy in your life with these exotic gifts.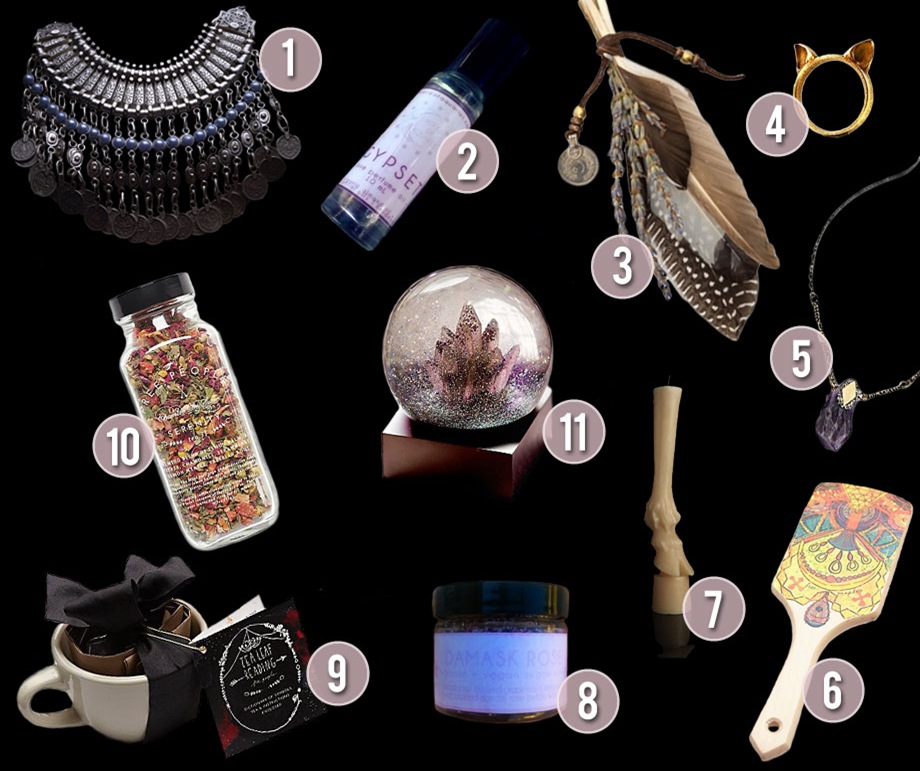 Didn't find quite what you were looking for?  That's okay.  I'm sure you noticed where I had written (PART I) earlier in the post and are assuming there will be a (Part II) – and you would be absolutely correct.
Part II will have offerings for the body and home, so expect some art and clothes to be thrown into the mix.  And since I know how much you all love my Ultimate Geek Chic Gift Guide I may throw one of those in as well, but only if you promise to behave misbehave.  Until next time, my dears, happy shopping and may your gifts delight the ones you love.
Kisses & Chaos,
Alli Woods Frederick
* PLEASE NOTE:   ITEMS IN THE YOGI GUIDE MARKED WITH AN ASTERISK WERE PROVIDED TO ME FREE OF CHARGE BY YOGAOUTLET.COM.  ALL OPINIONS EXPRESSED ARE MY OWN AND ARE IN NO WAY INFLUENCED, REVIEWED OR DICTATED BY YOGAOUTLET.COM.  THEIR ITEMS WERE INCLUDED IN THIS GIFT GUIDE DUE TO THE QUALITY OF THE PRODUCTS.  THANK YOU, YOGAOUTLET.COM, FOR THE GORGEOUS GOODIES AND ALLOWING ME TO SHARE THEM WITH MY READERS.
IMAGES  ::  SOURCE UNKNOWN  ::  GYPSY ILLUSTRATION IN GYPSY LOGO – YOSHITAKA AMANO  ::  THE YOGI, THE WITCH + THE GYPSY LOGO DESIGNS © ALLI WOODS FREDERICK. ALL RIGHTS RESERVED.  ::