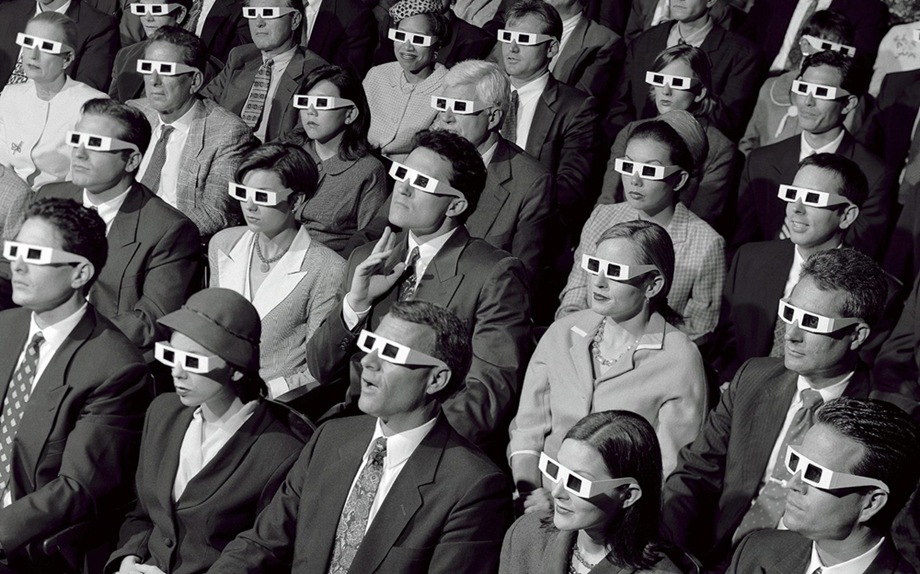 Hollywood. The land of big dreams, big personalities and big fat historical mistakes that are so deeply ingrained in the incestuous industry that is film-making that no one bats an eye at these ridiculous errors. Personally? They drive me efing crazy so I'm putting my foot down.
How these bizarre film fallacies started, I have no idea (well a couple of them I actually do). But why they've been perpetuated is even more puzzling. So what are these crimes of film that piss me off so royally? Well, I'll tell you. Here are the…
5 THINGS HOLLYWOOD ALWAYS EFS UP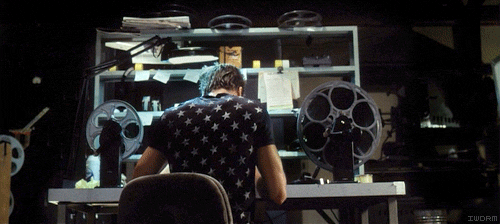 1) PUNK'S NOT DEAD AND NEITHER IS ARAMAIC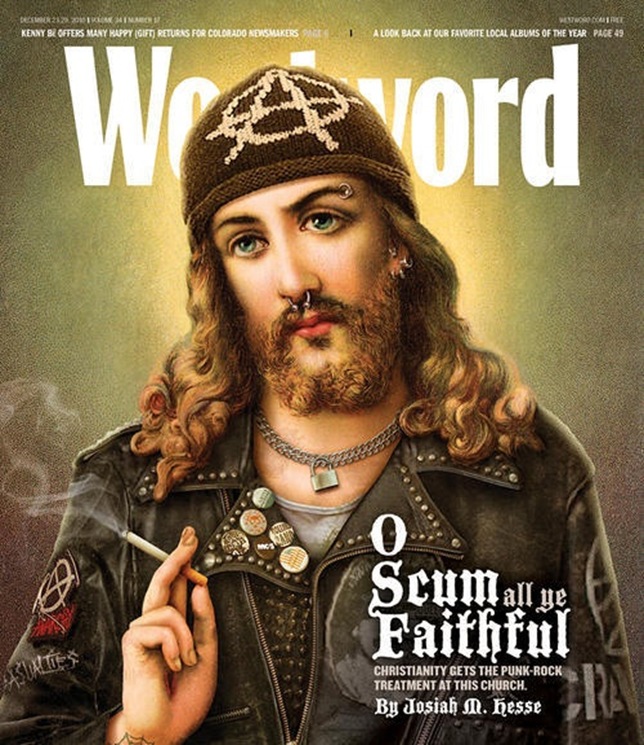 Just about every mystery, thriller or paranormal film with a religious theme that makes biblical references (often in connection to either possession or the stigmata) has a bewildered character that makes the same stunned observation:
"It can't be…he's…he's speaking Aramaic – the language of Christ. But…I… It's a dead language. How…I…Aramaic?…It's impossible."
Actually, no it's not. Aramaic isn't a dead language, Hollywood. Sure it's old…really old…like well over 3000 years old, but it's not dead. It's still spoken by several different groups of people but is most common among Assyrians, who still teach it in schools.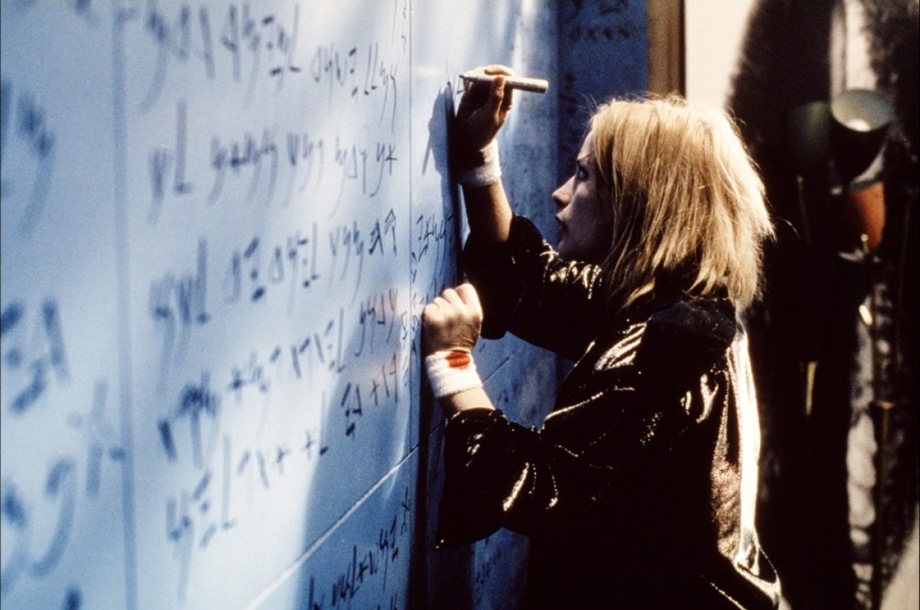 That's right. Aramaic is still spoken – by more than 400,000 people in fact. While it is, admittedly, an endangered language it is still very much alive and kicking.
Sorry, Hollywood. I know you loved to use this to create a sense of mystery and intrigue but it's time to let it go. Find a new crutch. I know creativity has been challenging for you lately (what with all the shitty reboots of reboots you've been doing) but you need to try to come up with a new idea or two.
2) WAIT! WAIT! DON'T HANG UP!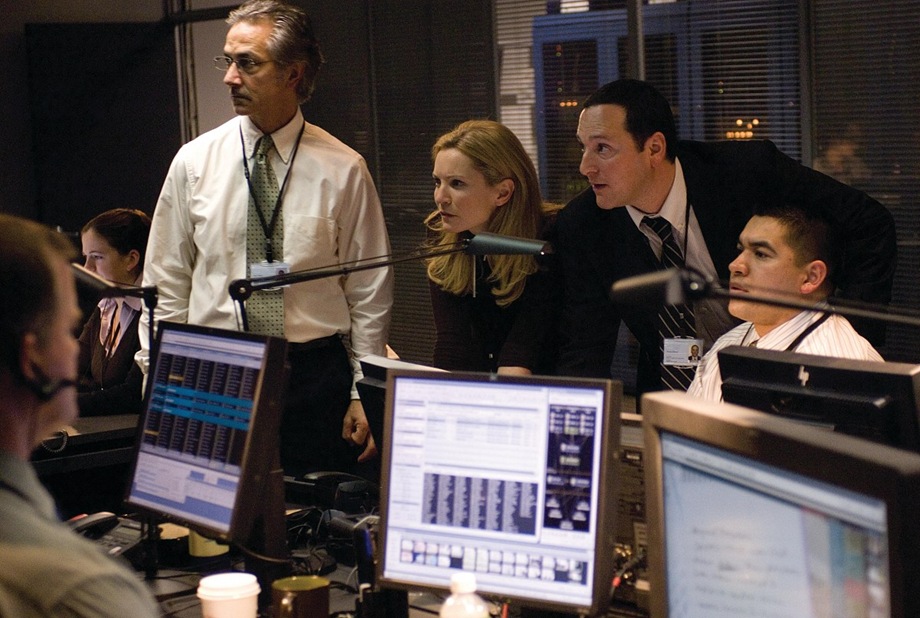 Oh, this is a popular one. From film to TV (even my beloved X-Files fell victim), the 60 second phone trace is used as a cheap ploy to create a sense drama, heighten tension and create urgency.
"We've almost got him. 10 more seconds. Keep him talking!"

*click*

"Damn it. We lost him."
Does this ploy succeed in ratcheting up the tension? Meh. Sometimes. Does it really take 60 seconds to trace a phone call? Nope…at least it hasn't for the past several decades.
Sure, in the 70's (and earlier) during the pre-digital age it took longer to trace the call because they had to do just that – trace the call from switchboard to switchboard.
But now? They can trace a call instantly. The second a call is placed the police know where the call is coming from.
We've lived in the digital age long enough that this gimmick is just laughable. Time to let it die along with the helpless victim that was abducted by the psychopathic caller who just wants to taunt the hero before he commits his atrocity and buries what's left of the body in his basement.
3) THE ANCIENT ROMANS AND GREEKS MUST HAVE BEEN REALLY, REALLY CLEAN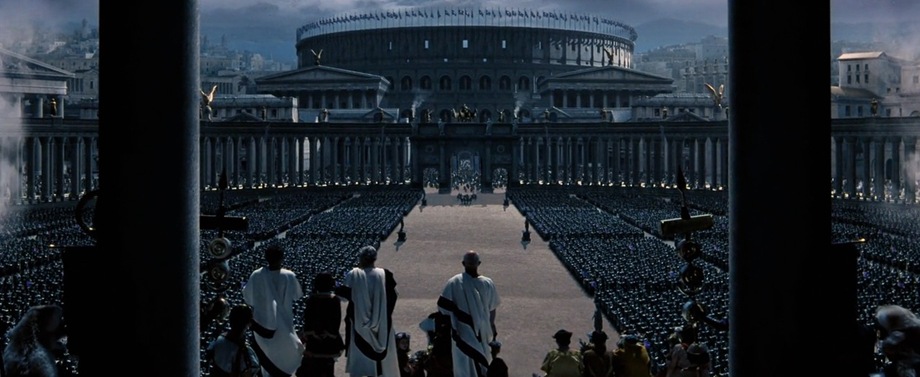 *Sigh* Have you ever bothered to read a history book, Hollywood? Do you have a research department? I'm guessing not. If you did you'd inject a little color into your period pieces, specifically ones set in ancient Rome and Greece.
Hollywood always shows us beautiful, spectacular sprawling cities of ancient Greece and Rome with white pillars and statues of deities as far as the eye can see. White buildings nestled against one another from one side of town to the other with nary a drop of color to be found on any façade.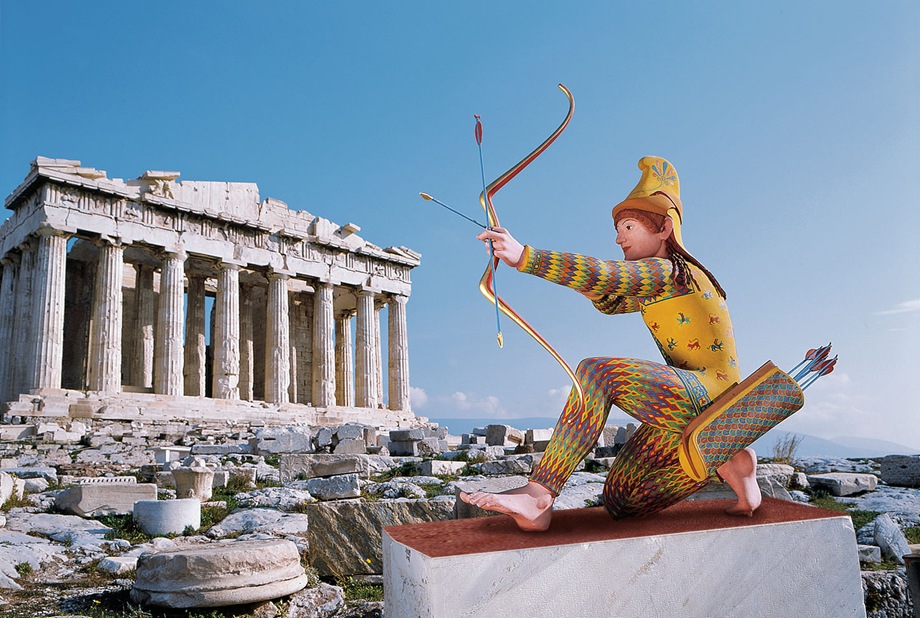 The fact is, that ancient Romans and Greeks painted the crap out of their buildings and statues. That's right. They used color inside and out. The belief that they built pristine, white marble cityscapes comes to us largely from the Renaissance.
16th century artists unwittingly encouraged this myth based on sculptures that had been stripped of their color by the ravages of time. It was further reinforced during the 18th century by a "renowned" archaeologist/art historian who intentionally removed what paint remained on sculptures because he preferred the pure white.
Not sure about a Technicolor ancient Greece , Hollywood? Then check out the painstaking research and reconstructive work of German archaeologist Vinzenz Brinkmann. His work shows the truth in all its bright and colorful glory.
And while we're on the subject of ancient Rome and Greece…
4) WOULD YOU LIKE A SPOT OF TEA, CAESAR?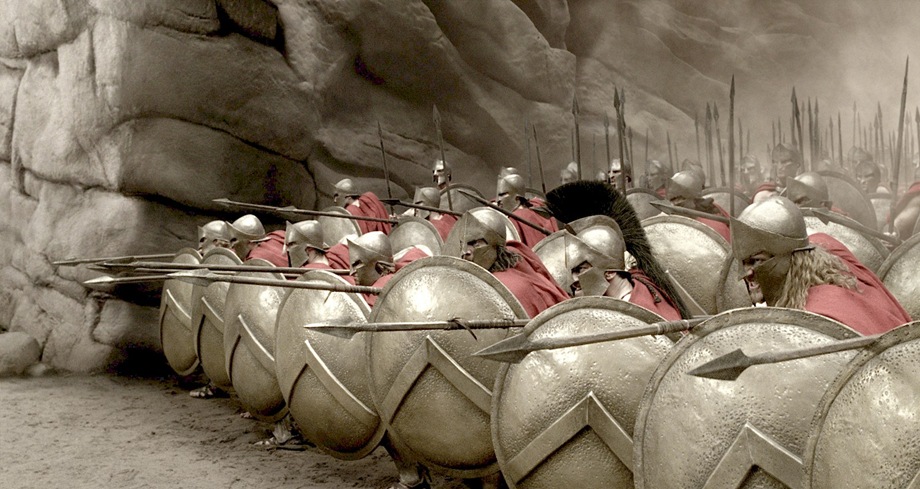 Why the hell does everyone in every film set in ancient Rome or Greece speak with a British accent? I don't even know what to say about this one besides WTF. Seriously. I'm at a loss. Just…WTF.
WTF.
5) HAIR TODAY, GONE TOMORROW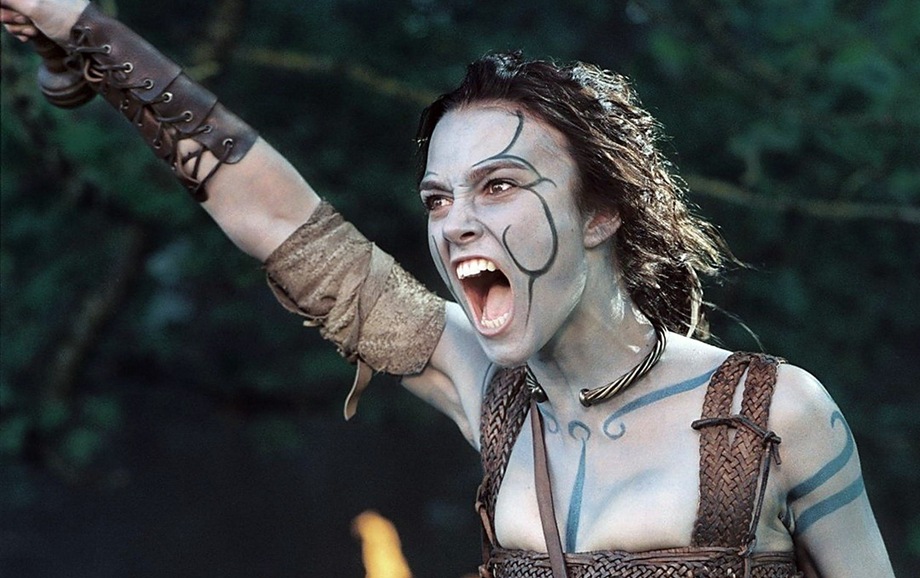 I hate to break it to you, Hollywood, but there were no Venus Gillette razors in England in 1528.
While some women of the period (and earlier…much, much earlier) did remove their body hair (a practice widely seen in the Middle East and Northern Africa) it was unheard of in Europe.
Shaving didn't become popular among women in Great Britain (and America…though that's not really relevant to my point) until the early 1900's.
So why do you constantly show us medieval European women (typically in various states of undress, but that's another soapbox entirely) who are miraculously body hair-free, Hollywood?
If you're selling me a slice of history served up on a screen, then I want to be transported not blatantly lied to. Male actors gain and lose weight and alter their appearances in "unattractive" ways for roles all the time, so why can't you tell an actress not to shave for a part?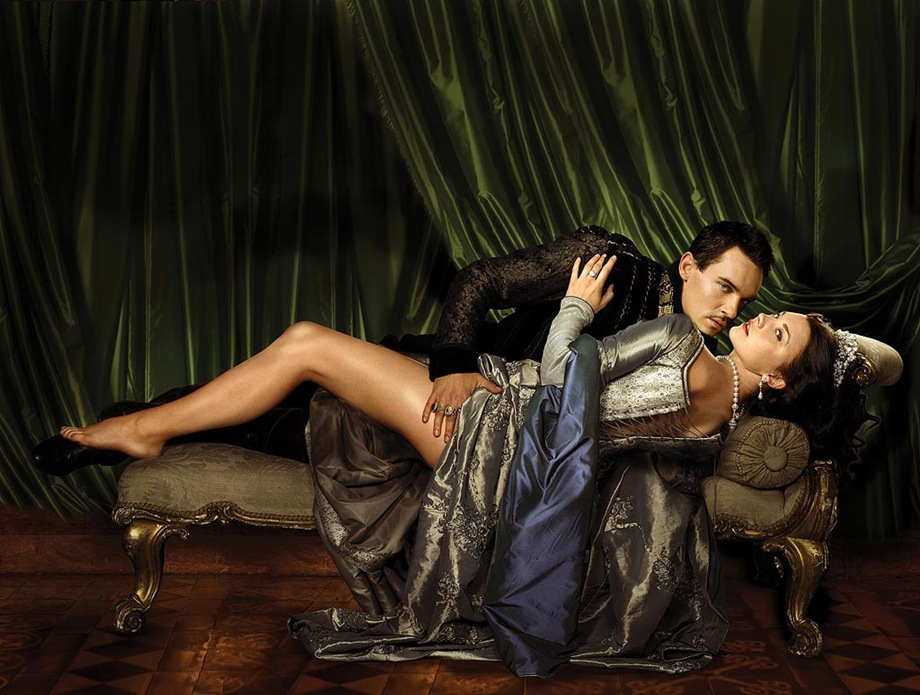 I guess you're worried those racy sex scenes in The Tudors might be less appealing to audiences if they showed women in all their hairy glory, as they truly would have been during the reign of Henry VIII. Imagine those stems with thick brown hair. That's how it would have been. Fact.
WE ALL HAVE OUR PET PEEVES.
Surely I can't be the only one who finds these (and other) inaccuracies in films annoying. Do any of you have movie-related hang-ups? A thing that will instantly spoil a film for you? (Besides people talking or leaving their phones on in the theater, of course.) Share your movie miffs in the comments below (so I don't feel completely bananas and anal retentive).
Oh, and Hollywood…knock it off already. Thanks in advance.
Kisses & Chaos,
Alli Woods Frederick
*LOVE MOVIES? THEN YOU MIGHT LIKE THESE ARTICLES.*