HAVE you been wanting to try harnessing the power of the moon phases to super-charge your manifesting or magic?  Did you miss the new moon last night?  Do you think you blew your chance to make any new moon magic?   Well I have good news for you, my fellow witchy woman…
YOU DIDN'T MISS A DAMN THING.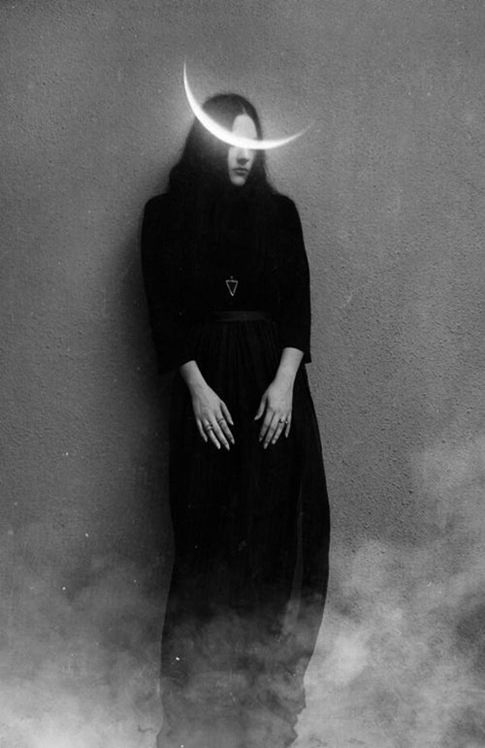 Life has a habit of getting in the way of things we really want to do with pesky things like work, social obligations, school, sleep, blah blah blah.  We often run into little roadblocks that prevent us from doing our lunar-based spiritual work on the night of a new (or full) moon.
The really great news is that a new moon, though most powerful on the actual night of, still has tons of power for you to tap into for, roughly, the next three days (or as long as the moon remains dark) after the actual new moon (which was last night).
This means that if you thought you missed your chance to work your new moon magic last night, you didn't.  Pretty badass, right?
YOU MAY FEEL FREE TO DO A LITTLE HAPPY DANCE NOW.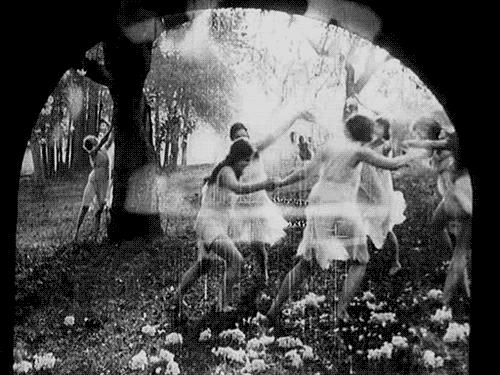 In case you missed it, we talked briefly about all this lunar loveliness last year in 'THE MOON, MAGIC & MANIFESTING: A MINI-GUIDE.'  If you're not familiar with what the moon phases mean or how to use them and want to be, then that post is a great jumping off point; a good way to get your feet wet and a general overview of how the whole lunar power thing works.  I definitely think it's worth the read if you're new to this or just need a little refresher.
So, since the new moon was last night and it's not too late to make the most of it, today we're going to take a more in-depth look at…
MANIFESTING, MAGIC AND THE NEW MOON
(WHAT THE NEW MOON MEANS AND HOW YOU CAN MAXIMIZE YOUR POWER THROUGH HER POWER)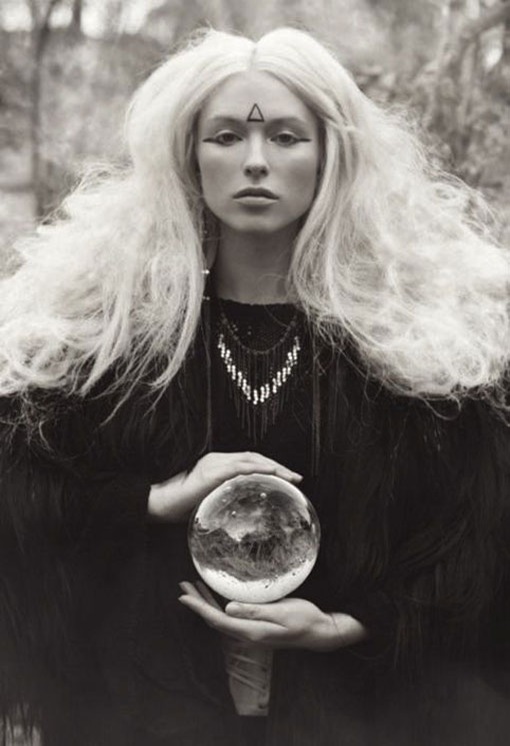 WHAT IS A NEW MOON?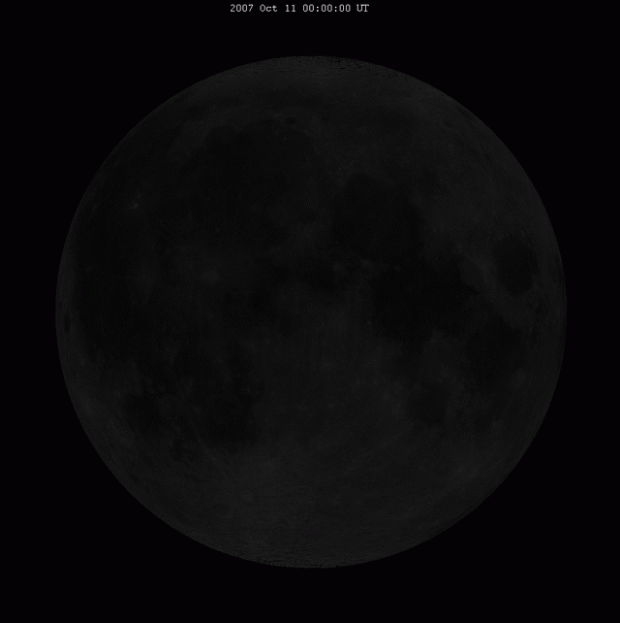 The new moon is the opposite of the full moon and is considered the first of the moon phases.  You know those nights that are black as pitch, where you can't find the moon or her light no matter how hard or how long you look and every star in that glorious and vast sky is perfectly visible thanks to the total darkness?  That's the night of a new moon.
(ALL MY URBAN-DWELLING DOLLS AND DUDES (DID I JUST SAY DUDES? WTF), IT IS WELL WORTH A WEEKEND CAMPING TRIP TO THE MIDDLE OF NOWHERE ON A NEW MOON WEEKEND SO YOU CAN SEE THE SKY FOR YOURSELF.  YOUR HEART WILL BURST WHEN YOU SEE THE MILKY WAY FOR THE FIRST TIME.  YOU'LL BE AMAZED BY HOW MANY STARS THERE ARE.)
During this time the moon is closest to the sun and sits in alignment between the sun and the earth.  This puts the side of the moon that faces us in shadow, creating the darkness.
HOW OFTEN DOES THE NEW MOON OCCUR?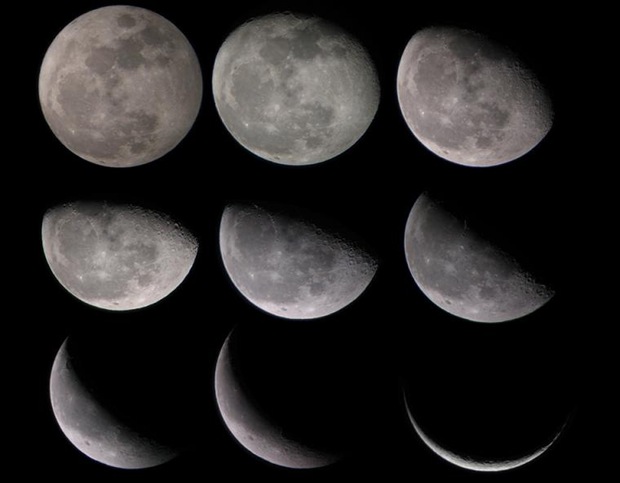 WHILE THOSE OF YOU ACROSS THE POND ARE LIKELY FAMILIAR WITH THE TERM 'FORTNIGHT' (SINCE IT'S STILL USED IN THE UK), SADLY HERE IN THE STATES IT HAS FALLEN OUT OF FAVOR. I'M FAIRLY CERTAIN MORE THAN A FEW AMERICANS HAVE ONLY HEARD IT ON AN EPISODE OF FRASER OR WHILE STUDYING SHAKESPEARE IN SCHOOL WHERE IT WAS GLOSSED OVER WITHOUT EXPLANATION. SO HERE WE GO WITH A VERY BRIEF VOCABULARY LESSON FOR MY FELLOW AMERICANS WHO AREN'T SURE WHAT IT MEANS:
A fortnight is a measurement of time based on the phases of the moon – 14 days to be exact.  It takes an average of 14 days for the moon to transition from full to new (and vice versa).  So if it takes one fortnight for the moon to transition from waning to waxing, then a full lunar cycle is 28 days from one new moon to the next.
There are a  few religions that measure it very precisely (and I mean very precisely) as part of their religious practice in which case a fortnight is 14.75 days which would make a full lunar cycle 29.5 days.  But 28 days is typically the accepted standard.
WHAT MAGIC AND MANIFESTING IS BEST FOR A NEW MOON?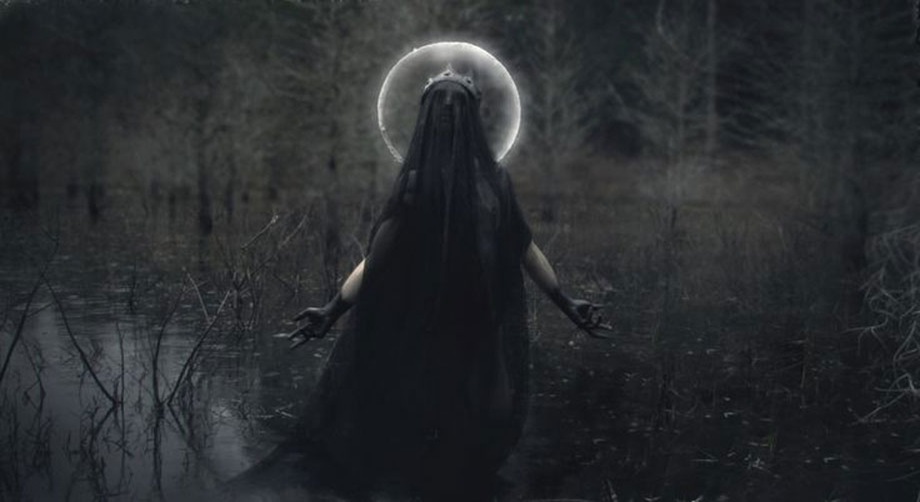 DON'T CONFUSE NEW MOON MANIFESTING AND MAGIC WHICH IS  ABOUT RELEASING AND BEGINNINGS WITH THE WAXING MOON (WHICH HAPPENS AS THE MOON BEGINS ITS TRANSITION FROM NEW TO FULL) WHICH IS CONSTRUCTIVE & CREATIVE.  WE'LL COVER THE WAXING MOON AT A LATER DATE.  FOR NOW WE'RE JUST FOCUSING ON THE POWER OF THE NEW MOON.
Since new moons are dark and still they are the perfect time for work that reflects that same darkness and stillness and is best done the three days leading up to the new moon (and no, by darkness I don't mean evil or mean, I mean dark, as in "It is seriously f'ing dark outside").  It's wonderful to reflect during this time.  So what exactly does that mean?  Let me give you some examples.  Right before the new moon is the perfect time for:
*  Introspection.  Spend this time looking inward and dive deep inside yourself.

*  Release.  This is a wonderful time to let go of things that no longer serve your best interest, like guilt or regret.

*  Acknowledgement.  Examine your accomplishments and acknowledge the good you have done.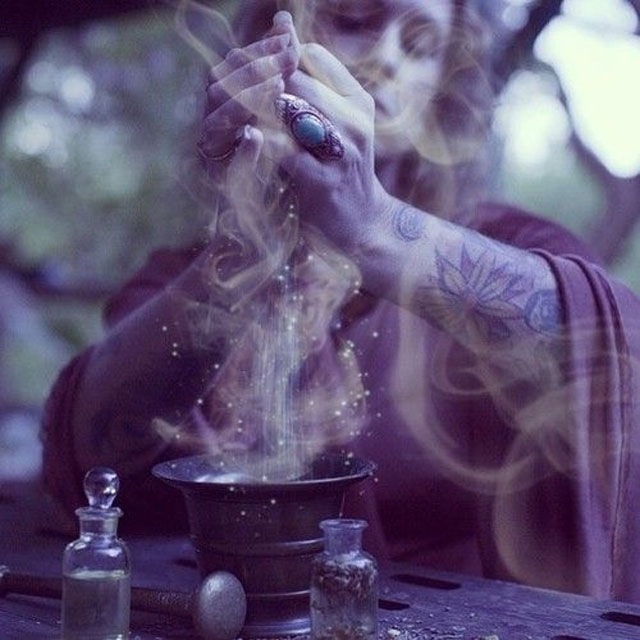 The new moon itself and the three days after are perfect for focusing on beginnings.  Why?  Because it is the precursor to the waxing moon which, as we've discussed, is a creative/building/growing period.  First you plant the seed, then you help it grow.  New moons are for planting.  So how does one focus on beginnings?
* Honesty. Look within and be honest with yourself about what you really need right now  What can you change or embrace about yourself that will make your life better and more fulfilling, more loving, more financially stable, etc?

* Meditation or Prayer. (As though there's ever a bad time to meditate or pray…well…maybe you shouldn't meditate while driving, but you know what I mean.) This is a bit of a no-brainer, especially considering all this talk about looking inward and focusing on inner-self. If you're new to meditation or think you can't do it, just try sitting in stillness for five minutes and practice letting thoughts wash through you instead of holding on to them.  You can also try counting meditations or breathing meditations.  (Youtube is filled with instructional videos.)

* Divination. It is easier to peer into the future while in darkness. Why not give scrying a try?

* Planning.  Consider how you want your future to look.  Plot your course.  Plan and develop a clear idea in your mind. (The moon is beginning to wax after all, and since the next fortnight is a great time for creative energy and to attract things into your life.  For that to happen you need to have a clear vision of your future.  Now's the time to plan for it; to make room for it.)  The clearer and more specific you are about your desire and intention the better off you'll be.
OKAY.  THAT'S GREAT, BUT NOW WHAT?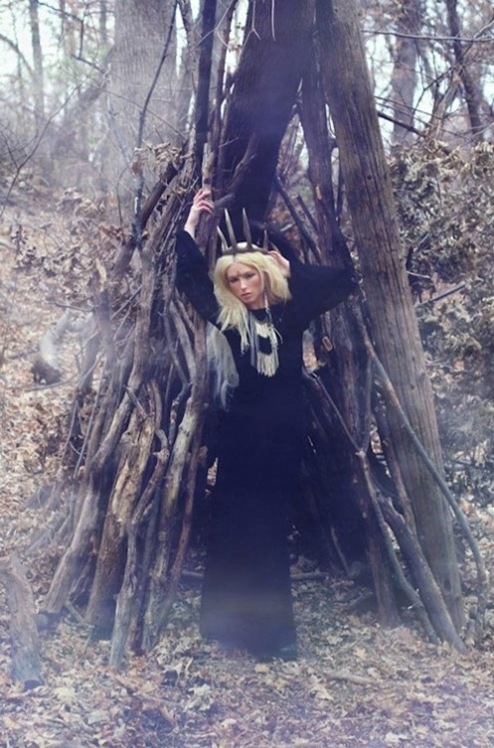 So now you know what the new moon is good for…but what do you do about it?  How do you actually do any of those things?
I find that it helps to develop a practice that makes sense to you.  If you've ever read a book on meditating they tell you to always meditate in the same place, at the same time of day with roughly the same conditions.  When working on manifesting or magic it's the same general idea.  Through repetition you're creating your ritual and your ritual will become second nature.  When it is second nature your brain, body and energy know what to do and you'll find yourself getting into the right state of mind, falling into your groove, with greater ease which in turn improves your magic and manifesting – just like a meditation practice.
MAKE SURE YOU HAVE EVERYTHING YOU NEED AHEAD OF TIME.
This could be as little as a piece of paper, some incense, a candle, and a lighter or it could be more elaborate including crystals, music, flowers, bowls, statues, a knife, ribbon, string, jars, salt, essential oils or anything else ceremonial in nature that you have decided you need to help you with your goal.
CREATE YOUR OWN PRE-RITUAL RITUALS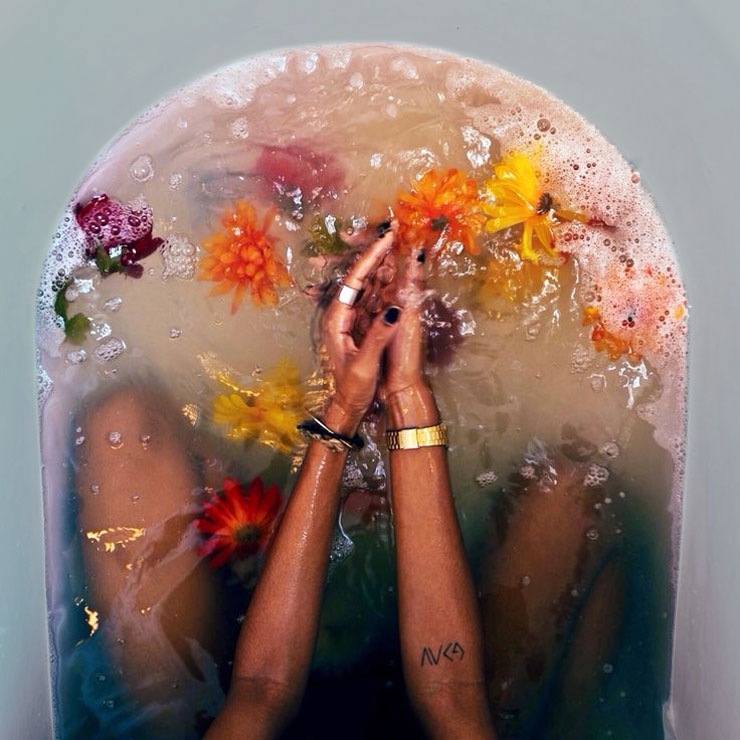 Prepare yourself and your space.  Taking a bath by candlelight and using essential oils is a great way to not only set the mood but is symbolically purifying oneself.  You are clean (in both senses).  Lots of people use this as the beginning of their work.  You may want to smudge the room (or if outside just the immediate area) and yourself with sage.  You could burn incense, listen to certain music, dance or even sit quietly and focus on your breathing to become calm, centered and focused.
WHATEVER YOU DO IT SHOULD RESONATE WITH YOU.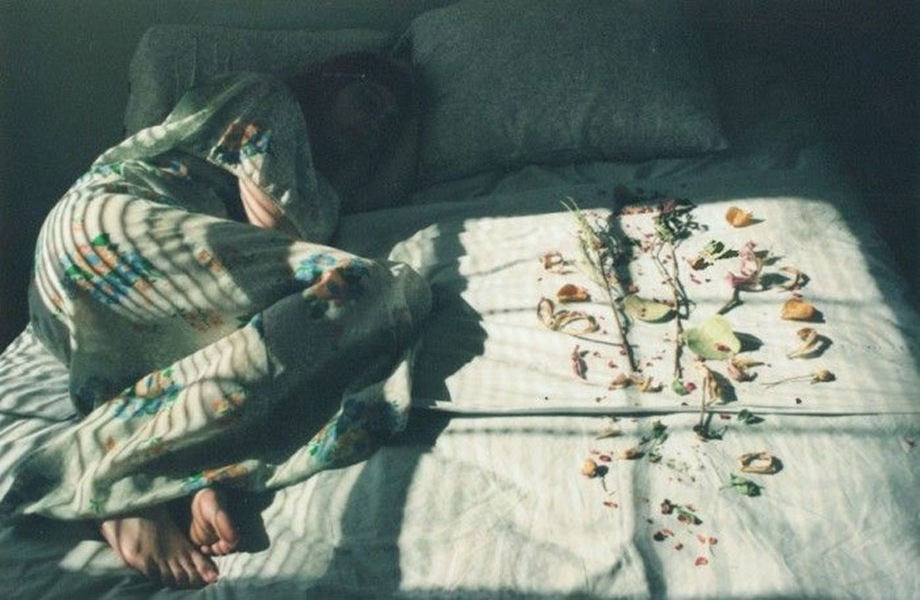 Trust your instincts.  If you're doing work that is calm and quiet then wild dancing might not be the best choice.  If your goals are more energetic and require energy then dancing is a great way to draw in energy and focus.  Have love and sex on your mind?  Rose essential oil or incense, clothes and makeup that make you feel attractive and some slow, seductive swaying will help you generate the energy and help your personal energy vibrate at the right frequency for what you need.
Whatever your goals are you want to do things and create energy that is a match for those intentions.
AS WE KNOW, LIKE ATTRACTS LIKE.
Makes perfect sense, right?  So go with your instinct and do what feels right to you to get yourself into that head space.  Once you feel you're ready then you can begin your work.
WAYS TO CREATE  MAGIC AND MANIFEST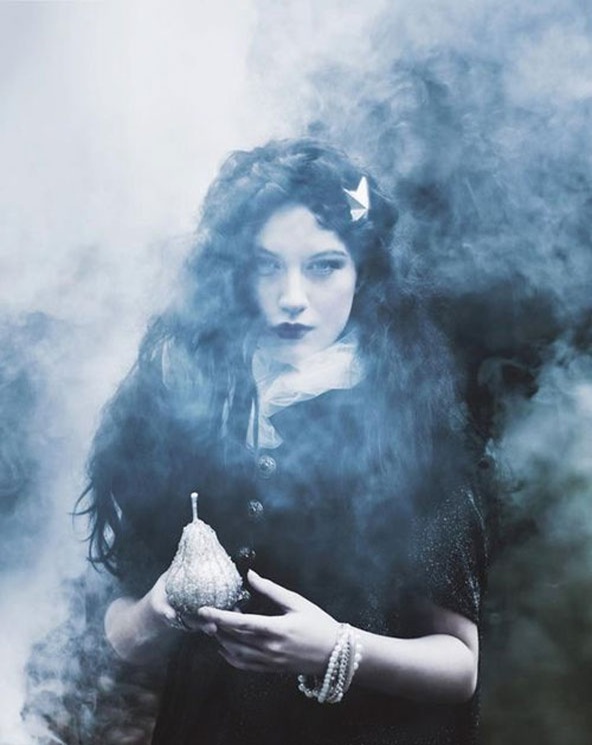 This is easier than it seems.  Don't get intimidated.  If you're more of a magic and witchcraft sort of person and already have a spell ready then you're all set.  But what if you prefer to wing it and are more into manifesting than magic.  In all honesty, they're almost one and the same.  The only difference is what you call it and how you go about it.  Po-tay-to.  Po-taaah-to.  Manifesting and witchcraft are all about the same thing:  visualization and creation.
REGARDLESS OF WHAT YOU CALL IT YOU ARE VISUALIZING WHAT YOU WANT IN AN ATTEMPT TO CREATE THAT VISION OR DESIRE IN REALITY – TO MAKE IT MANIFEST IN THE PHYSICAL WORLD.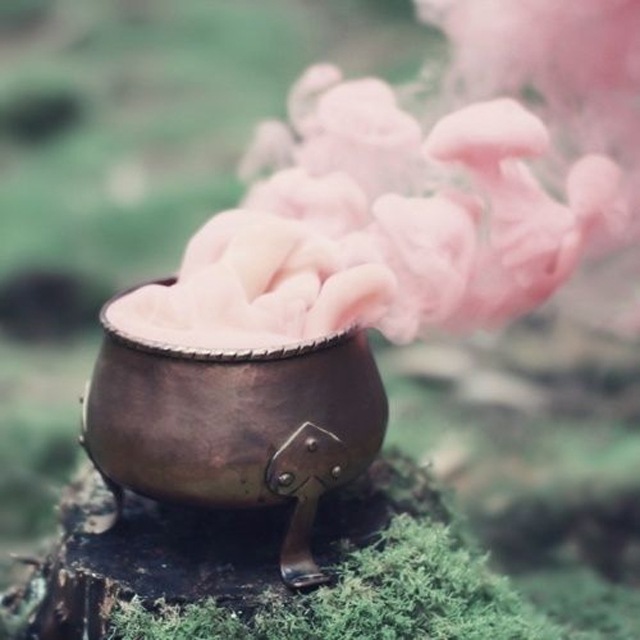 If you prefer witchcraft then you likely prefer ritual.  You will have herbs and words and rites to perform to aid you with your visualization and creation and you use them all to attract the energy that will bring you what you want (or in some cases remove what don't) in your life.  If witchcraft is your thing then you can do a quick search for new moon spells and find a ton of sites that will walk you through them.  There are, honestly, far too many for me to even begin to touch on here.  Your local bookstore will also have books on magic in the New Age section.
(WHY IT'S NOT LISTED IN RELIGION, I DON'T KNOW.  ACTUALLY I DO KNOW AND IT PISSES ME OFF…AND DON'T GET ME ON THAT SOAPBOX BECAUSE IT IS ONE I WILL STAY ON FOR A LONG-ASS TIME.  YOU KNOW BOOKS DEALING WITH ASPECTS AND PRACTICES OF HINDUISM ARE OFTEN IN THE NEW AGE SECTION AS WELL?  FUNNY THAT TWO OF THE OLDEST RELIGIONS IN THE WORLD HAVE BEEN RELEGATED TO THE F'ING NEW AGE SECTION.  OKAY.  SHUTTING UP.  SAVING THIS FOR ANOTHER DAY. *GRINDS TEETH*)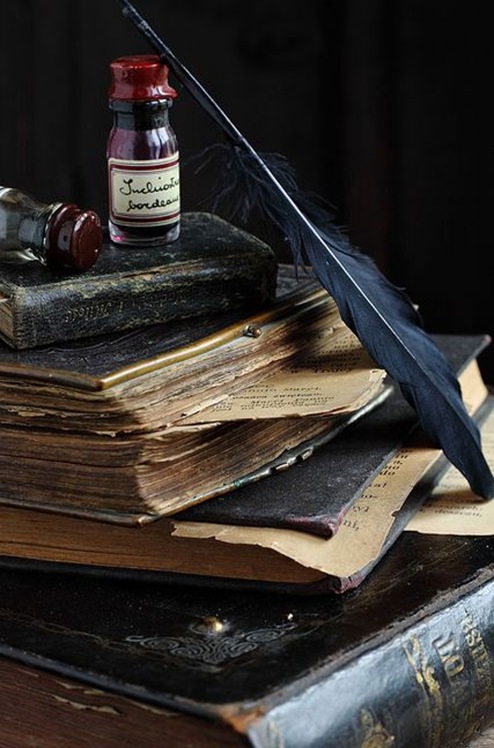 If manifesting is more your thing, then you merely need to follow your instinct.  Paper and pen are two of your greatest tools.  Words are powerful and writing them down helps you focus that power.  What you do with the paper afterwards depends on your intention.
If you want something to grow, then you should bury it somewhere it won't be disturbed.  If you plant it under a seedling, even better.
Lots of people like to burn their paper for various reasons.  For those who are trying to release something from their life they view it as a destructive force.  That which they are releasing is burned to ash and no longer exists in their world.  Many people find this cathartic.  I am one of them.  I like to burn things. (Eep.  That can soooo be taken the wrong way.  Meh. *shrugs*)
For others fire symbolizes purification since ash is pure and the smoke is a way to carry their desires and prayers to the heavens (this is one reason why smoke and incense are used in soooo many religions and soooo many religious rites).  If fire speaks to you then fantastic.  Go for it.  Torch that shit.
(JUST USE COMMON SENSE AND ONLY BURN THINGS SAFELY.  DON'T SET SOMETHING ON FIRE IN YOUR HOUSE AND THROW IT IN YOUR TRASHCAN OR LEAVE IT SMOLDERING ON A PLATE.  DON'T CARRY A PILE OF EX-BOYFRIEND CLOTHES OUT INTO THE WOODS, POUR GAS ON THEM AND TORCH THEM EITHER (EVEN IF IT MAY BE TEMPTING).  I'M PRETTY SURE I DON'T NEED TO TELL YOU WHY THOSE WOULD BE BAD IDEAS.  IT IS FIRE.  FIRE.  YOU DON'T F**K WITH FIRE.  IT DOES NOT PLAY NICE.  IT IS DESTRUCTIVE AND UNPREDICTABLE AND SHOULD BE HANDLED WITH CARE AND RESPECT…EVEN OUTDOORS.  BE SAFE AND USE COMMON SENSE.  AND JUST SO WE'RE CLEAR – IF YOU BURN DOWN YOUR HOUSE, A NEIGHBORS HOUSE, YOUR COUSIN'S DOG, YOUR SISTER'S CAR, GET BURNED, BURN SOMEONE ELSE OR ANYTHING ELSE OF THAT NATURE, I AM NOT RESPONSIBLE.  JUST THROWING THAT OUT THERE FOR LEGAL REASONS BECAUSE I HAVE TO…SILLY I KNOW, BUT THERE IT IS.  YOU CAN CHECK OUT MY LEGALLY NECESSARY DISCLAIMER HERE. *EYE ROLL*  YEAH.  I KNOW.)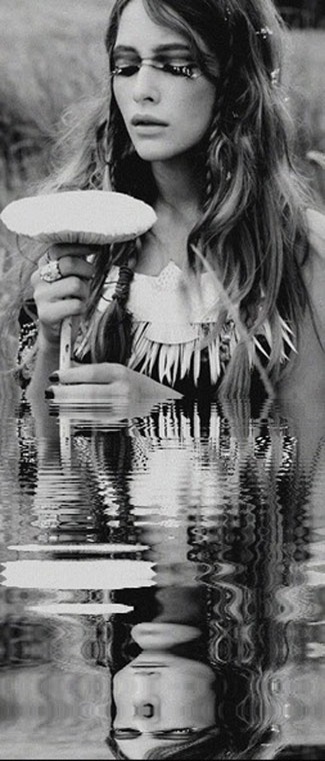 Still others prefer using bodies of water.  If you want something carried away from you, rivers and streams are great, but oceans?  Not so much.  Just think about the tide.  It carries things out and brings them back in.
You may even decide that you don't need to dispose of it at all but instead sleep with it under your pillow or keep it in your wallet.  Like I said, your intuition and what your desired end result will help you know what to do.  Trust your gut.
And that's it.  That's really all there is to it.  Just follow the guidelines for what goals work best with the new moon and then use your heart, intuition, passion and vision to lead your thoughts, words and actions and you can't go wrong.  Seriously.  All the other stuff is just icing on the cake.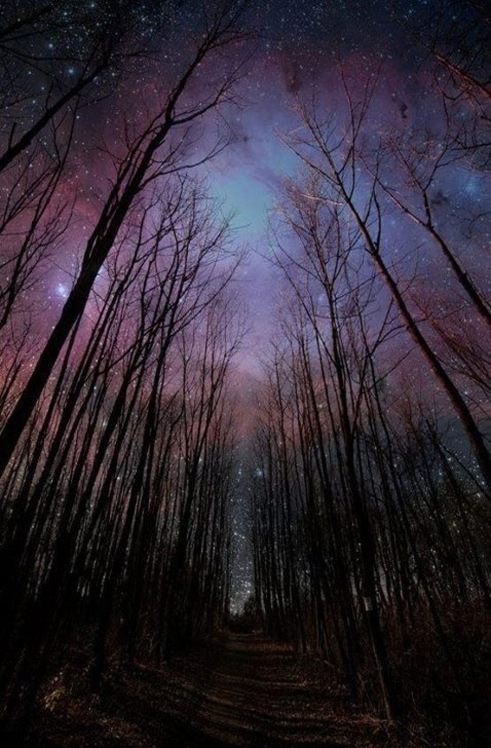 The moon is still dark tonight, so good luck with your manifesting.  May it bring you all sort of kickassery.  Just remember: what comes around goes around and never, ever do any rituals or try to manifest anything that is harmful to or interferes with/harms another or their free will.  So stay focused on the positive, stay focused on doing good and enjoy.
Now get out there and manifest some amazing stuff tonight.
Moonless Kisses & Magical Chaos,
Alli Woods Frederick
IMAGES  ::  SOURCE UNKNOWN  ::  SOURCE UNKNOWN (THIS IS WHY SITES LIKE WE <3 IT AND TUMBLR KINDA SUCK. THEY MAKE IT IMPOSSIBLE TO TRACK DOWN THE ORIGINAL IMAGE AND FOR THE ARTIST TO RECEIVE THE CREDIT THEY RECEIVE.  SO FRUSTRATING.)  :: DANCING GIRLS VIA FAVIM ::  BY EMILY UTNE VIA VINTAGE VIRGIN  ::  VIA CELESTRON IMAGES  ::  VIA LUKE MCREYNOLDS  ::  SOURCE UNKNOWN  ::  SOURCE UNKNOWN (TUMBLR STRIKES AGAIN!…AGAIN! ARGH!)  ::  BY EMILY UTNE  ::  SOURCE UNKNOWN  ::  VIA ROOKIE  ::    ::  SOURCE UNKNOWN  ::  OLD BOOKS – kINGA BLASZCZYK-WOJCICKA  SOURCE UNKNOWN  ::  SOURCE UNKNOWN (THIS IS JUST RIDICULOUS AT THIS POINT. SORRY.)  ::  VIA SURPRISESANTA-CHUCK  ::