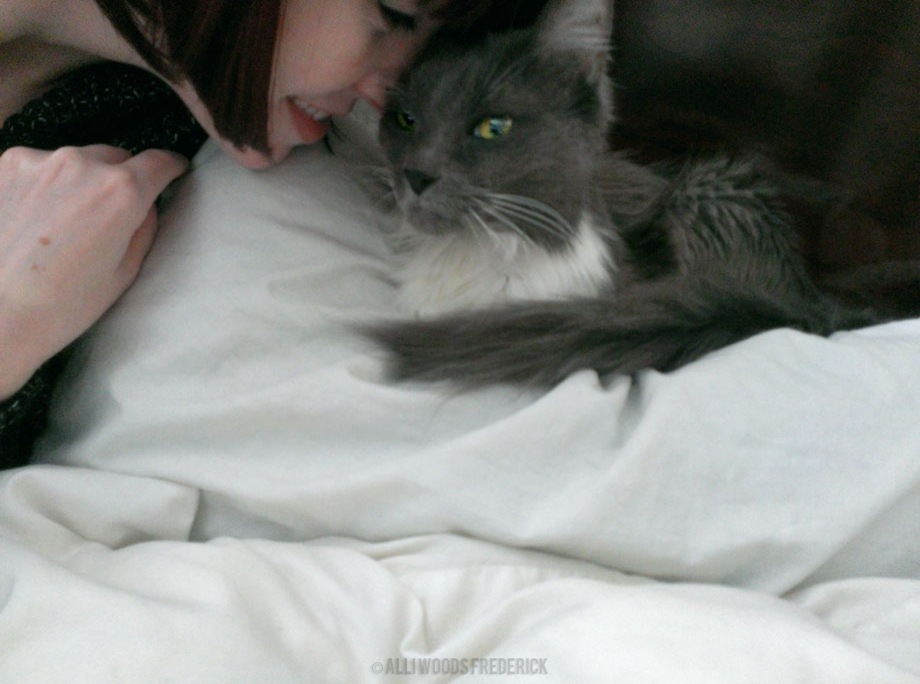 AN IMPORTANT MESSAGE ABOUT MISCHA:
EARLY (and I mean crazy early) Monday morning Mischa suffered another stroke.  This is his third in three years, his second in less than three months.  I am happy to report that, so far, he seems stable and is improving a little each day, but these things are unpredictable, as we know.
This is directly on the heels of a family member having a major health emergency.  They have been hospitalized for two weeks and we hope they will return home this weekend but they will be requiring round the clock care for a couple of months…and that came on the heels of other personal matters/emergencies of a less than positive nature…
(and I'm not just talking about my beloved hair stylist leaving her business to start her (what will no doubt be) beautiful family – which I am absolutely thrilled about, my hair on the other hand will not stop complaining to me, sometimes keeping me up crying at night and I get too little sleep as it is.  My ginger locks have been inconsolable.  We love you, Barry.  Congrats.  You will be missed. xox)
NEEDLESS TO SAY, 2015 HAS BEEN KICKING MY ASS IN EVERY POSSIBLE WAY…
BUT MISCHA'S STRUGGLE WITH HIS HEALTH HAS BEEN THE HARDEST.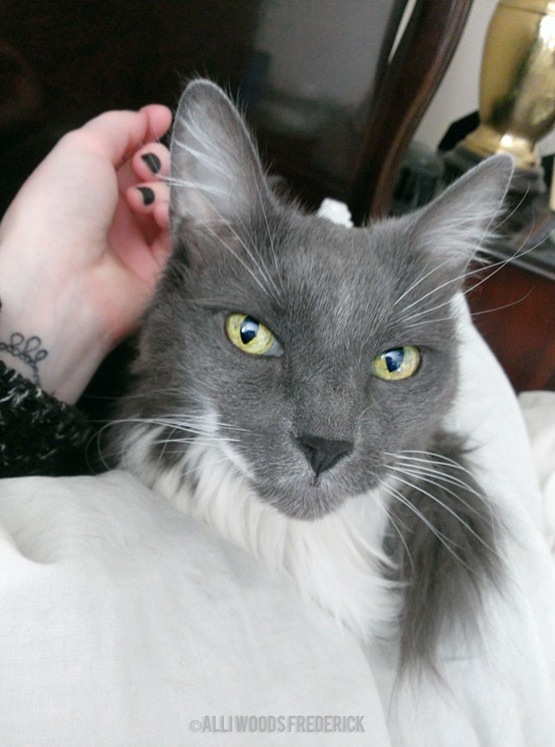 (MISCHA'S I DON'T FEEL WELL FACE.  SWEAR TO GOD HE'S NOT ANGRY, JUST FEELING UNDER THE WEATHER.)
Currently it appears to have been a minor stroke, but since diagnostic tools for feline stroke aren't common in the average vet office (especially here in the country) the only diagnostic tools are observation (which is one of my curses – hyper-vigilance and hyper-awareness, but in instances such as this they are a blessing since I am aware of very minor changes in behavior, gate, communication, and general body language which provide me with an early alert system.  He's also good at sending me intuitive messages in case I'm asleep or out of the house).
SO THE GOOD NEWS IS…
that his behavior and cognitive abilities indicate that we're on the road to recovery (again) and that he will be 100% in no time flat.  He's good like that.
THE BAD NEWS IS…
that, as mentioned, such health problems can change at the drop of a hat not to mention I won't be around as much until he's back on his feet.  This could be a couple of days, this could be a week or more.  And there is a chance that since he's had two in such close proximity that they will begin to escalate in frequency (especially when you take his age into account).
I'll try to update Kisses & Chaos as much as possible and be here for you all to keep you entertained, (at least I hope that's what I'm doing) and always learning new, possibly useful or possibly useless things (it depends on the day, doesn't it?  Although I personally love useless trivia, but maybe that's just me),  but right now my heart, mind and attention need to be focused on Mischa as much as possible.
Right now Mischa is curled up on a pile of pillows right by my side while I work…purring away like a loving little lunatic as he gets some much needed rest……we're lucky we found each other 16 years ago…truly lucky.
So thank you for your understanding during this emotional time. Please know that your prayers, thoughts and good vibes are greatly appreciated and more than welcome and I promise I will keep you and the site updated and stay in touch as much as possible.
Sending you tons of love,
Alli and Mischa
IMAGES  ::  © ALLI WOODS FREDERICK.  ALL RIGHTS RESERVED.  USE THEM WITHOUT MY PERMISSION AND FACE DIRE CONSEQUENCES…AND I DO MEAN DIRE.  ::