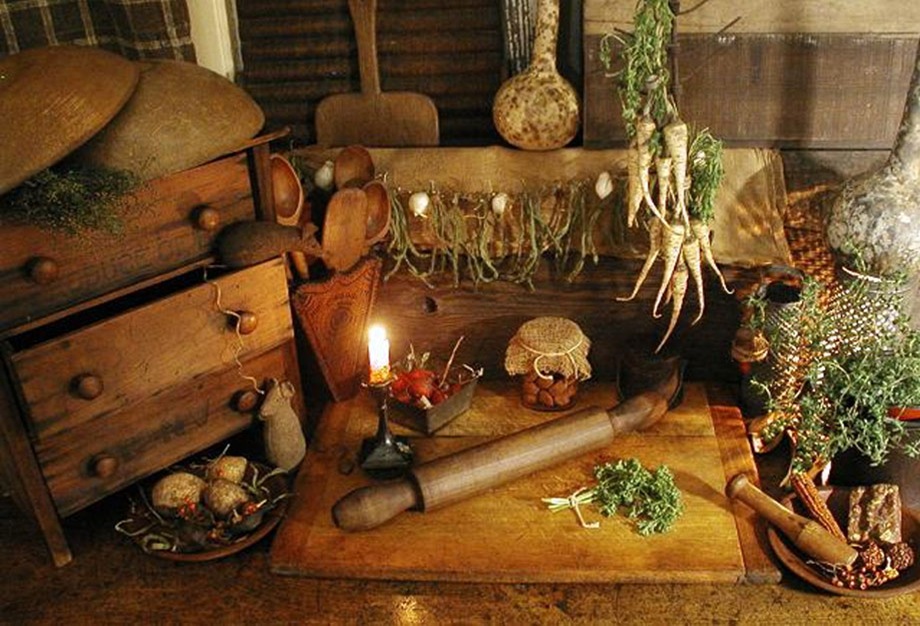 If you're anything like me, when it comes to cooking and the kitchen you always have good intentions and plan to learn to cook – I mean really cook.  So you fill your kitchen with all the basic supplies plus a few fun, exotic extras to spice things up, but when push comes to shove the thought of cooking, of spending that much time and energy into a few moments of food is just…meh. *shrugs*
I'VE COME TO ACCEPT THE FACT THAT I AM AND NEVER WILL BE A COOK OR A FOODIE
(though I can bake like a mofo).  I am a grazer.  I eat here and there when I'm hungry and dislike being tied down to a schedule where I have to sit down and eat whether I'm hungry or not.  Not to mention it's really time consuming for something I don't get all that excited about.
Beverages?  I'm all over them.  I could drink weird teas, juices, fermented concoctions, odd flavored soda and the like all day and be completely content.  But food?  Unless we're talking avocado rolls, Cuban beans and rice or paneer tikka masala with some fresh naan then I'm pretty indifferent towards it.
BUT THERE WAS ONE UNEXPECTED PERK TO MY SHORT-LIVED "I MUST COOK" PHASE…
AND THAT'S HERBS AND SPICES.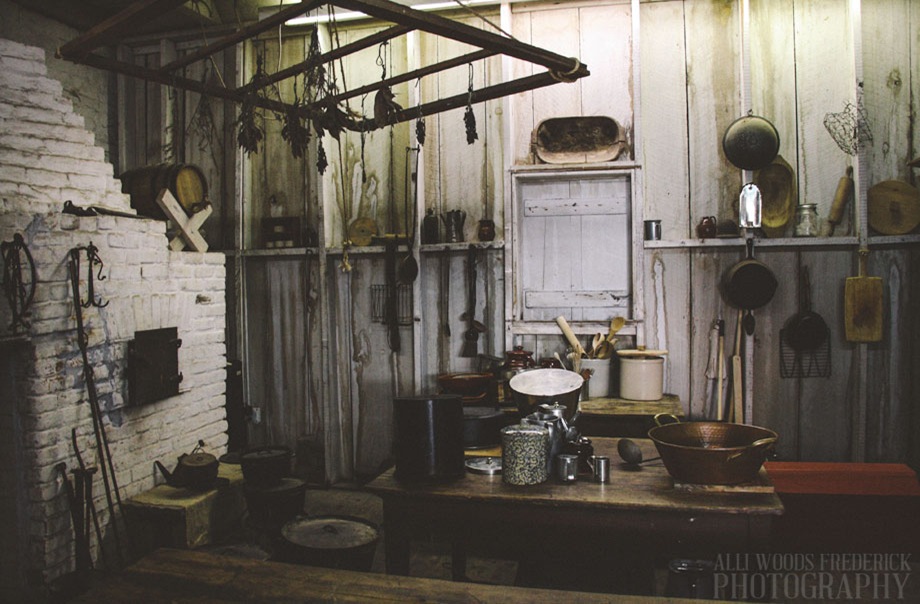 What the hell is so unexpected and special about herbs and spices, you ask?  What purpose could they possibly serve if my desire and ability to cook is equal to a grub worm's desire and ability to paint a masterpiece (at least I'm assuming.  I'm not a grub worm, nor do I claim to be one or know the inner machinations of their grub worm minds and souls, so for all I know grub worms do aspire to be our world's greatest artists and if that's the case, my apologies to all grub worms)?  In one word: witchy goodness.  Yup.  And there's nary an eye of newt or toe of frog to be seen.
Curious?  Well then here are…
5 MAGICAL THINGS HIDING IN YOUR KITCHEN RIGHT NOW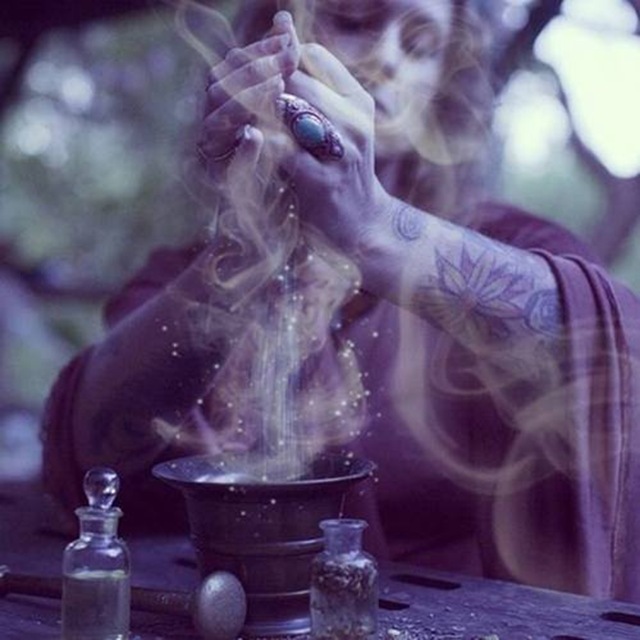 1)  BAY LAURAL LEAVES** FOR PROTECTION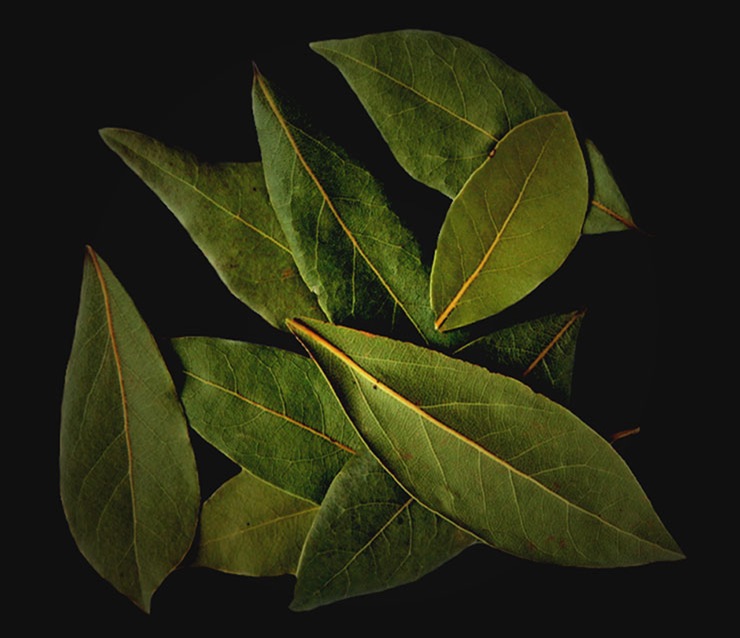 Place one bay laurel leaf** in each corner of every room of your house.  For personal protection carry bay leaves in your pocket, purse or in a blue or red colored mojo bag.
**
EXTREMELY IMPORTANT NOTE

:  BAY LAUREL LEAVE ARE HIGHLY TOXIC TO DOGS AND CATS AND LIKELY OTHER PETS.  IF YOU HAVE PETS EITHER FIND A NON-TOXIC ALTERNATIVE OR MAKE SURE THEY ARE 100% SECURE AND 100% OUT OF REACH OF YOUR LITTLE FURBALL.  PERSONALLY, I WOULDN'T RISK IT AND WOULD FIND AN ALTERNATIVE.  PETS CAN BE CRAFTY AND IF THEY DECIDE THEY WANT IT THEY'LL FIND A WAY TO GET IT AND NO ONE WANTS TO ACCIDENTALLY POISON THEIR PRECIOUS LITTLE FURBABY.  SO PLEASE, BE SMART FOR YOUR LITTLE CRITTER'S SAKE AND SAFETY.





2)  FOOD COLORING AND WATER FOR JUST ABOUT EVERYTHING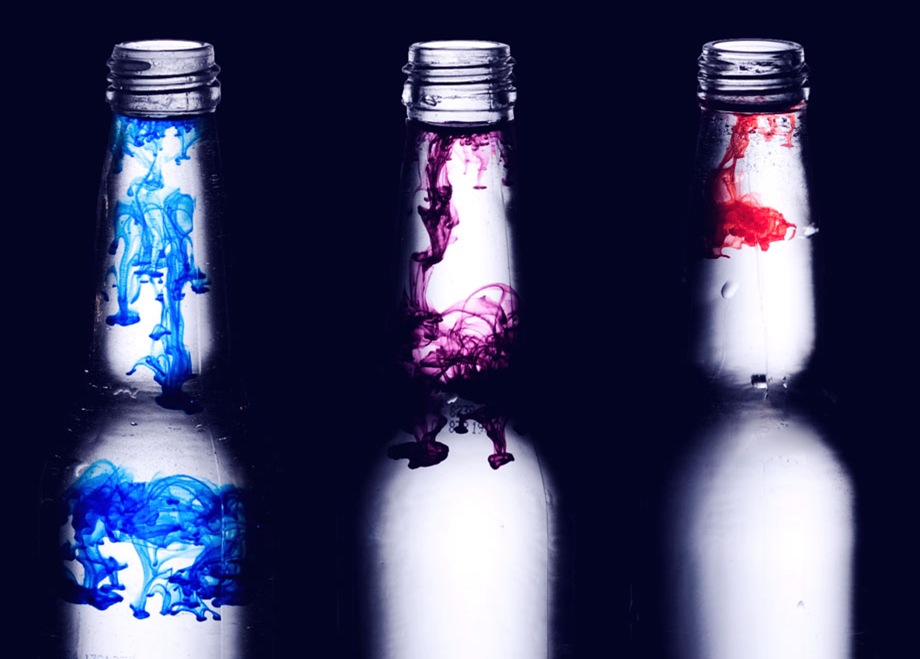 Fill a clear glass bottle with water.  Choose a color of food coloring that corresponds to your desire/goal (you can find a list of color associations here) and add it to the water, tinting it accordingly.  Place the bottle of colored water in the sun for at least one hour, allowing the sun to charge it.  Once the water is done charging drink the water while focusing on your goal or desired outcome.
For extra POW! write your desire on a piece of paper and tape it to the outside of the bottle.  Meditate and visualize your desire as you hold the bottle of water (do this before placing it in the sun and drinking it).  Why the hell would you do this?  The meditation/prayer/intention/visualization alters the water according to the research of Dr. Masaru Emoto .
You can use glass colored bottles instead of food coloring but you have to be 100% sure that the bottle is food and liquid safe.  Many colored glass bottles are merely decorative and contain toxic materials that are unsafe to use for food and liquids.  If you aren't sure, err on the side of caution and use the clear glass and food coloring method.  No wish is worth dying (or having liver failure) for, is it?  Food coloring is definitely your safest option.
3)  GINGER ROOT FOR MONEY AND PROSPERITY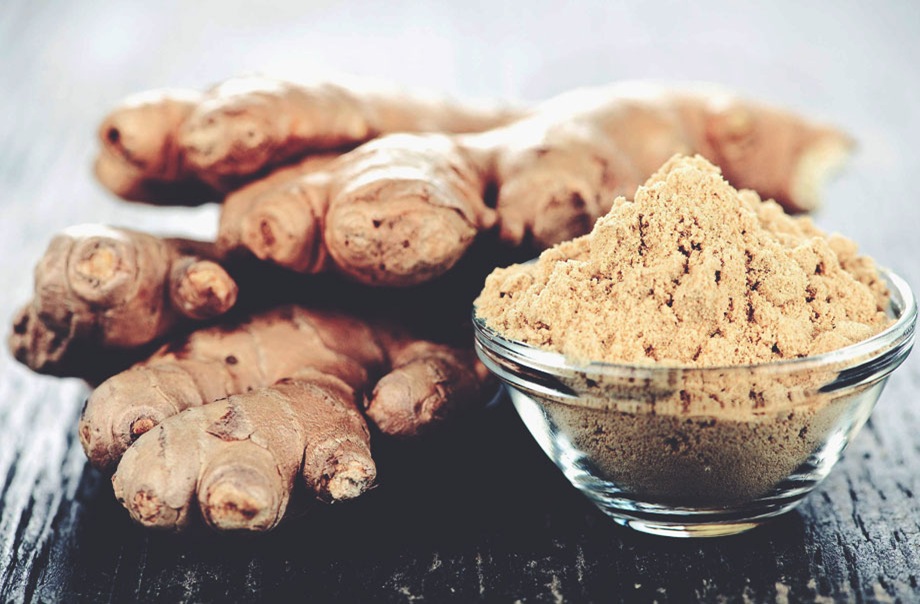 Need a really simple way to attract money?   Sprinkle a little powdered ginger in your pockets and/or your purse to help increase the chances of improving your finances.
4)  CHAMOMILE FOR PROTECTION OF NEWBORNS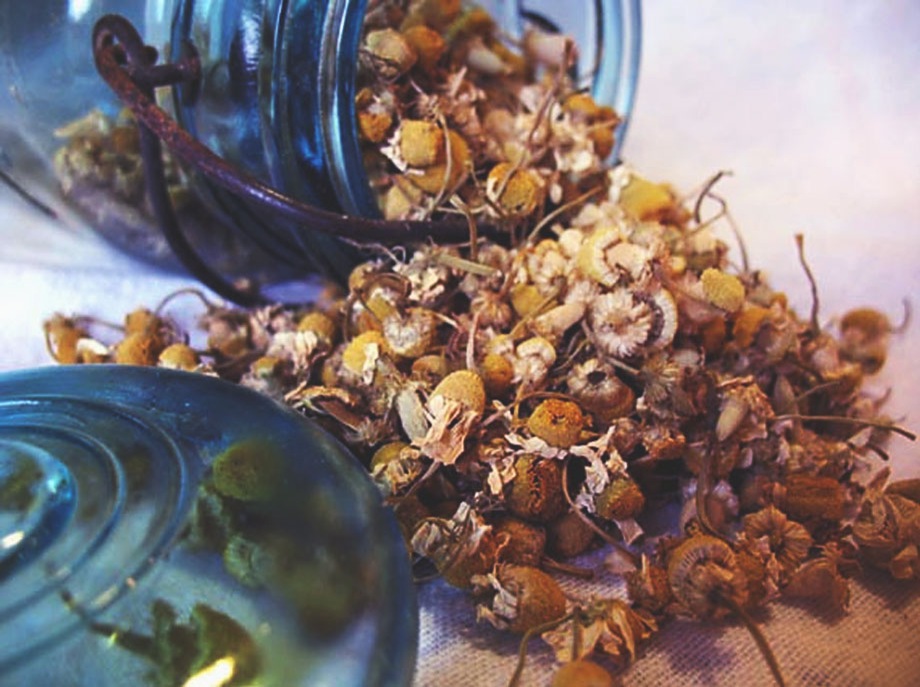 Have an infant or little one you want to protect?  Try chamomile.  The original spell calls for you to hang bundles of chamomile over the baby's crib.  Since most of us don't have chamomile just hanging out, growing around our yard, try your pantry.  Make blue mojo bags filled with dried chamomile and hang them very securely (far, far, far out of reach of little hands and fingers) above the crib.
5)  BASIL, CINNAMON AND/OR CLOVES FOR LOVE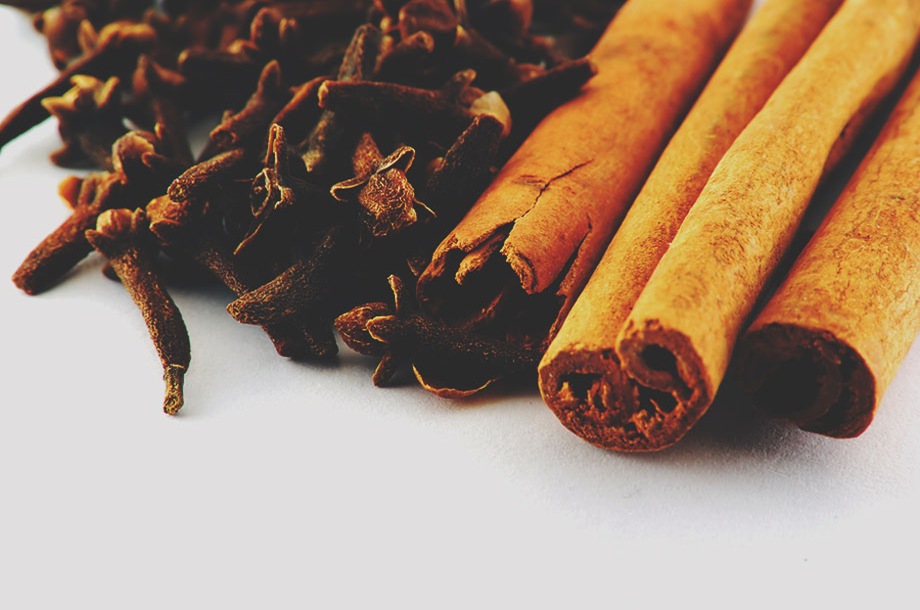 While I advise against casting love spells with a particular person in mind (it's bad karma and unethical to try and compel someone to have feelings for you against their will.   Would you want someone even contemplating f*cking with your heart and free will that way?  Yeah…not so much) but I absolutely think there is nothing wrong with trying to attract love (in general) into your life, whether for a fling or for life.  So…
CREATE A LOVE MOJO BAG AND FILL IT WITH LOVE DRAWING AND AMPLIFYING ITEMS AND HERBS.
Place things like cinnamon, cloves, rose petals, rose quartz, garnet or a piece of copper (the metal of Venus/Aphrodite who you definitely want to help you out…and by the way, pennies no longer have substantial amount of copper (unless they were minted prior to 1982) in them so while they're technically copper, I'd go for something more pure like, oh…I don't know…a piece of actual copper but a penny will work on a technicality) in a pink or red pouch (satin is always good) and keep it on your person every day – especially Fridays (also a good day to create your mojo bag) since Fridays are the best day for love spells.
NOT SURE YOU BELIEVE IN SUCH HOCUS POCUS?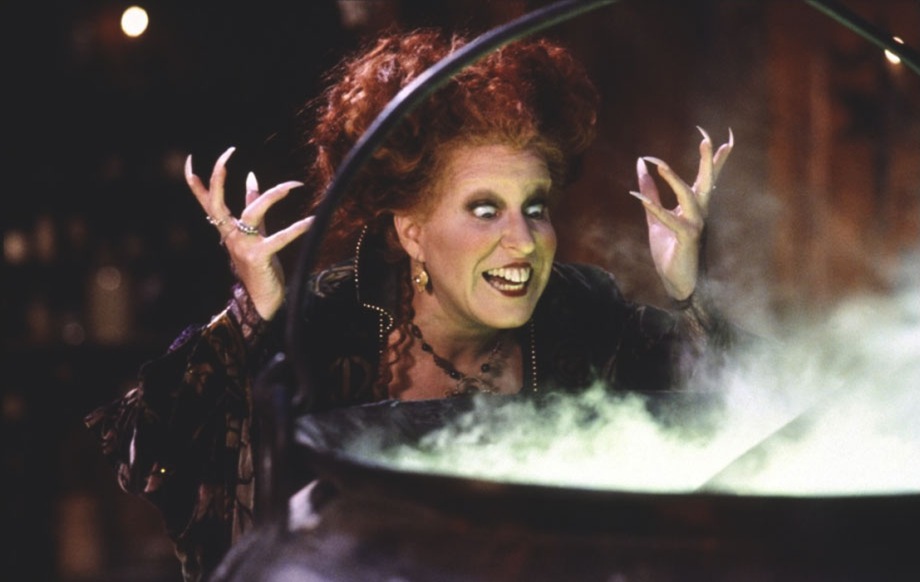 Well if you believe in the law of attraction, this is really no different.  It's merely a way to focus that power of positivity, the creative visualization by providing a physical object to associate and serve as a reminder and point of focus.  At least that's one way to look at it.
Others believe that the spices and herbs and colors and rituals have power unto themselves and when combined with the power of intention reality is directly affected.
And some of you will never look at it as anything more than a big ol' pile of bullshit, in which case none of it will ever work – and that's 100% perfectly a-okay.
So take what you need, believe what you choose, but remember…the next time you're feeling more than a little uneasy or having a streak of bad luck, grab a bay leaf from your kitchen, give it a try.  It can't hurt (furbabies not included…remember, safety first!)…and it just might help.  Stranger (and more amazing) things have happened.
Magical Kisses & Culinary Chaos,
Alli Woods Frederick
*DISCLAIMER:  I KNOW THAT YOU WILL BUT I'M LEGALLY REQUIRED TO TELL YOU TO PLEASE USE SOME FUCKING COMMON SENSE.  NOTHING EVER REPLACES MEDICAL CARE, LEGAL ADVICE, POLICE ASSISTANCE OR OTHER PROFESSIONAL HELP.  THESE ARE NOT MIRACULOUS CURE-ALLS.  IF BEING A WITCH OR SHAMAN FIXED EVERY SINGLE PROBLEM AND MADE LIFE PERFECT THEN WITCHES WOULD RUN THE WORLD AND NEVER HAVE A SINGLE ISSUE.  THEY SURE AS HELL WOULDN'T BE/HAVE BEEN PERSECUTED AND BRUTALLY EXECUTED FOR CENTURIES (SORE SPOT FOR ME AS A REDHEAD SINCE WE WERE AUTOMATICALLY ASSUMED TO BE WITCHES, OUR FLAMING LOCKS PROOF OF CONGRESS WITH THE DEVIL, SO WE WERE TARGETED AND BURNED ALIVE, DROWNED, HUNG AND ALL THE OTHER LOVELY PUNISHMENTS THE FEAR MONGERING MISOGYNISTS BESTOWED UPON US…) IF WE COULD TRULY MASTER THE ELEMENTS AND THE WORLD WITHOUT ERROR THEN WOULD THAT HAVE EVER HAPPENED? IT'S NOT AN EXACT SCIENCE…IT'S AN ART…AND NO ART IS PERFECT.  SO USE THAT COMMON SENSE AND DON'T DO ANYTHING STUPID.  AND IF YOU'RE GOING TO DO SOMETHING SILLY (LIKE DRINK COLORED WATER INSTEAD OF SEEING A DOCTOR FOR ANEMIA OR POISON YOUR DOG WITH BAY LEAVES) THEN READ MY OFFICIAL LEGAL DISCLAIMER FIRST.  SHIT, YOU SHOULD READ IT EVEN IF YOU AREN'T GOING TO DO SOMETHING SILLY JUST SO WE'RE ALL ON THE SAME PAGE (SO TO SPEAK).  I KNOW YOU'RE ALL SMART ENOUGH TO KNOW BETTER, BUT LIKE I SAID, I'M LEGALLY REQUIRED TO SAY IT.
IMAGES  ::  VIA FANATIC'S COUNTRY ATTIC  ::  KITCHEN AT OAKLEY © ALLI WOODS FREDERICK.  ALL RIGHTS RESERVED  ::  SOURCE UNKNOWN  ::  VIA LIZZY LANE FARM BOTANICALS  ::  VIA BOURBON BLOG  ::  © DISNEY HOCUS POCUS  ::